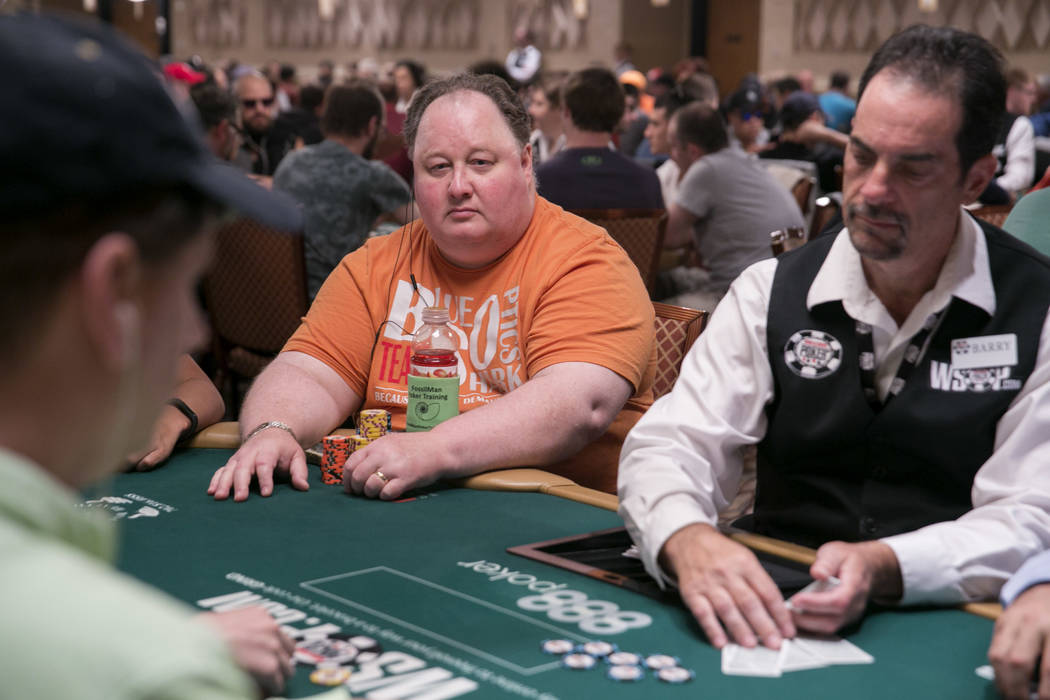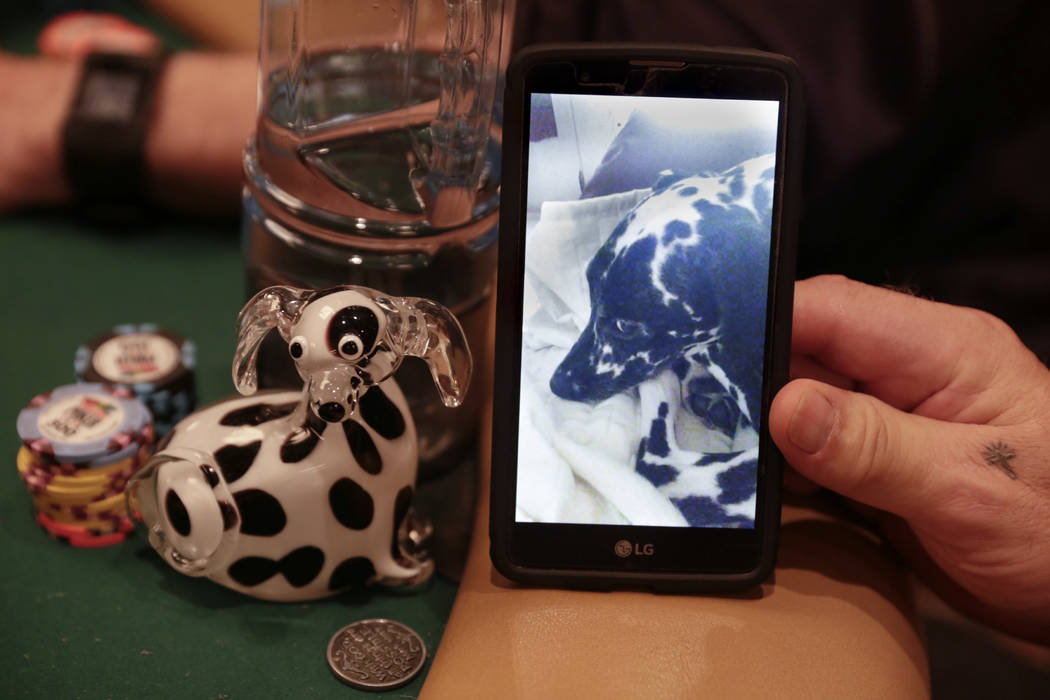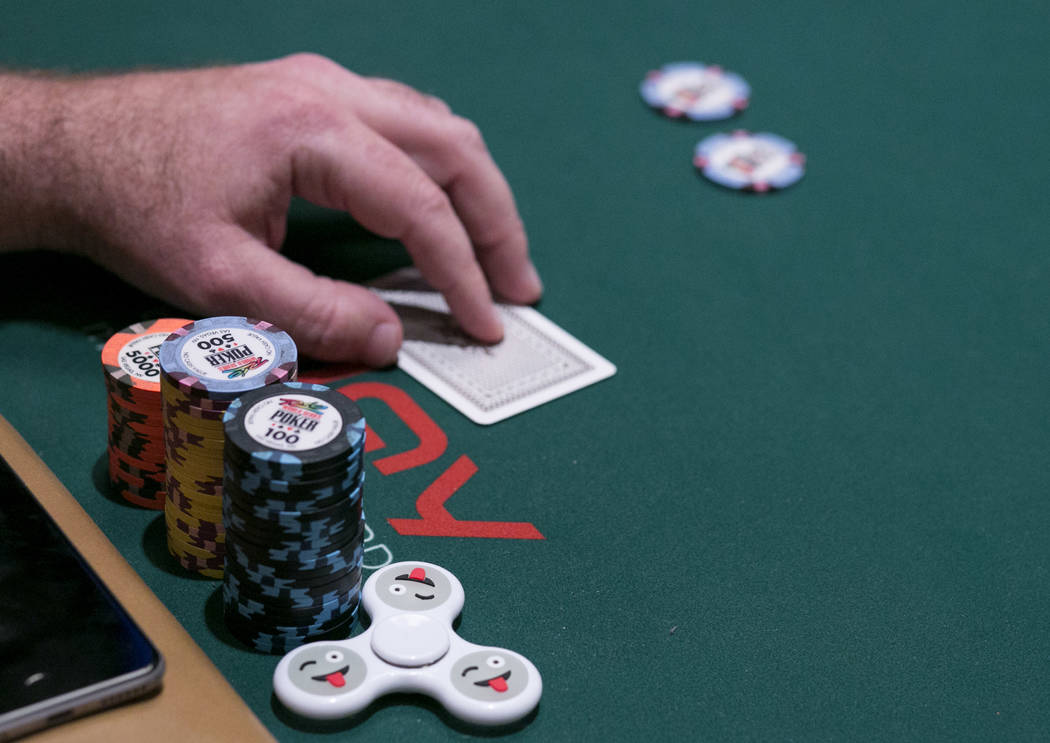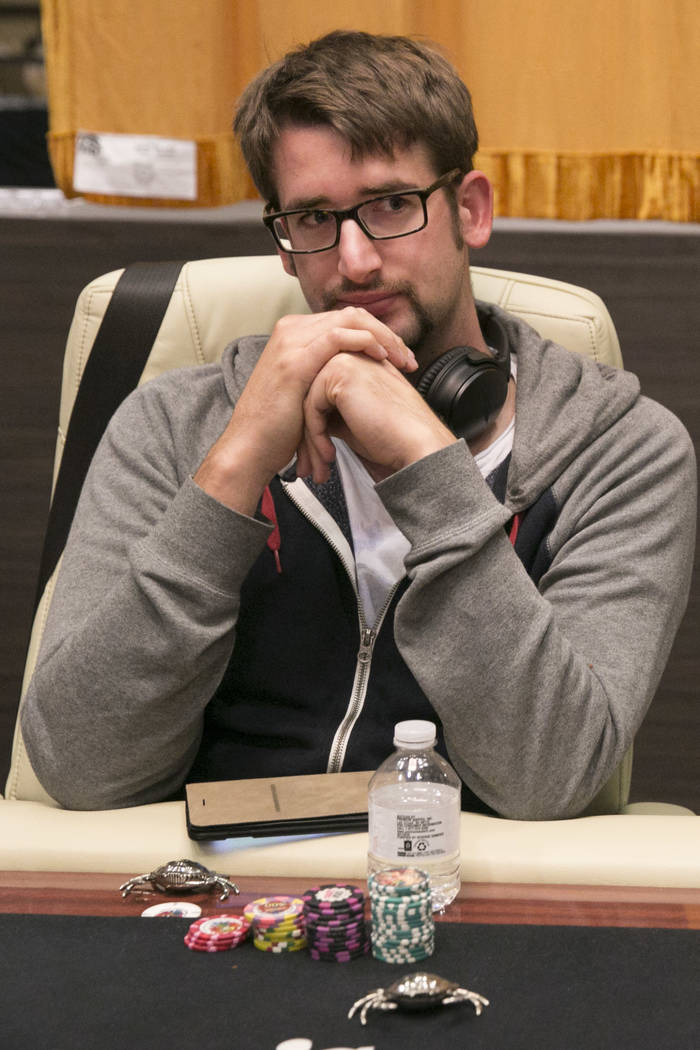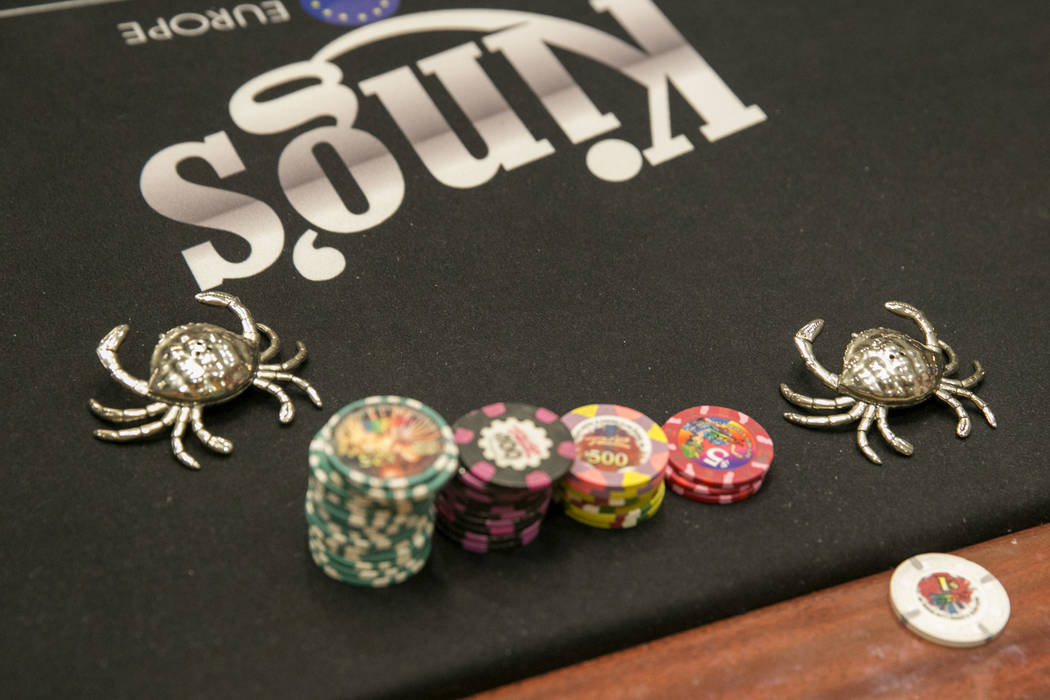 Greg Raymer has the most famous card protector in poker.
The winner of the 2004 World Series of Poker's Main Event, Raymer is renowned for covering his cards with a fossil.
But "Fossilman" wasn't the only player with a creative keepsake at the table Tuesday during Day 2A/2B of the $10,000 buy-in No-limit Texas Hold 'em World Championship at the Rio Convention Center.
"It's just a fun thing," said Brian Somerville, who had a 4-inch glass Dalmation next to his chip stack.
The Main Event continues Wednesday at the Rio with Day 2C, as players battle for the $8.15 million first prize.
Mickey Craft of Elizabeth, West Virginia, was the unofficial chip leader when players took their dinner break at 8 p.m.
Raymer found his first fossil at a rock and mineral show in the San Diego area and used to sell them in card rooms to fellow players.
When he is eliminated from a tournament, Raymer autographs each fossil and presents it to the player who takes his chips.
"Today I have a trilobite, but that's because it's the Main Event," Raymer said. "I have a few levels of fossils. The Main Event gets the top tier. I make a final table of a significant tournament, that gets a top-tier fossil. Day 2 of a significant tournament I upgrade from level one to level two, and so on."
Many poker players place a single chip on top of their cards for protection. But a spin through the Amazon Room saw several fun methods for keeping their hand alive.
Rubber ducks, a mini Tabasco bottle and "PAW Patrol" toys.
Renowned online poker player Randy "Nanonoko" Lew had two crystal figures in front of him, one of which was My Melody from Hello Kitty.
Warren Maxwell of Seattle placed a rubber frog on his cards.
Bob Beck of Santa Rosa Beach, Florida, had the nuts: two hex nuts welded together.
And, of course, there were plenty of fidget spinners.
"I recommend something, certainly, because I've seen people get their hands killed by a dealer," Raymer said. "That's the advantage of a fossil is that it's heavy enough."
Somerville has a Dalmation named Julie at home in Canyon Country, California, and said he's kept a toy Dalmation at the table since he started playing poker in 2004 to remind him of his pet.
He is known as "Dalmation Man" in the Los Angeles-area card rooms where he plays.
"When I did my bio (online), I called myself 'Dalmolition Man,'" he said.
Unfortunately for Somerville, his Dalmation didn't save him from elimination from the Main Event.
Contact David Schoen at dschoen@reviewjournal.com or 702-387-5203. Follow @DavidSchoenLVRJ on Twitter.
Related
Businesses hope to cash in at World Series of Poker in Las Vegas