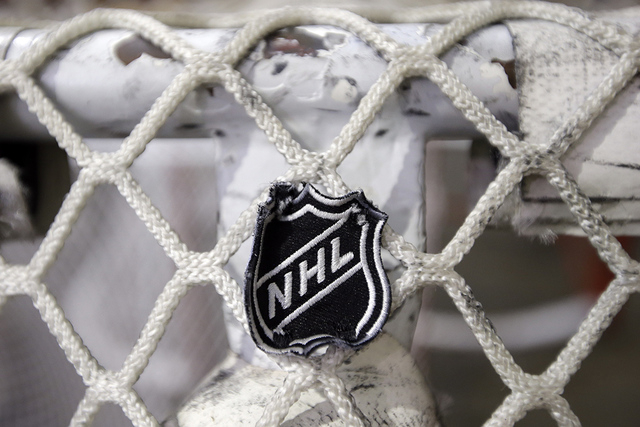 It might be that Gary Bettman is a betting man. The NHL commissioner is showing a liking for Las Vegas, so that's a start.
Bettman is planning to expand the 30-team league, and Seattle, Portland, Ore., Kansas City and Quebec City are on his short list. But he's definitely ready to bring ice to the desert, according to a report from the Vancouver Province.
"Sources close to the situation have indicated Las Vegas is a done deal," the report stated.
It's a developing story, not a done deal. In May, MGM Resorts broke ground on a $375 million, 20,000-seat arena on the Strip that is set to open in 2016, and it figures to someday be home to an NBA or NHL franchise. A hockey team is now the favorite in the race to be first.
The issue of legalized sports wagering will be a hot topic for debate, though in reality it should not be an issue at all.
There is no way to justify a betting ban on Las Vegas' NHL team when UNLV football and basketball games are offered in the books. Bettman might not make the request, but if he does, there should be a unified effort to refuse a sports book blackout of the local team.
"We don't know what their intentions are, and they might not want that," LVH sports book director Jay Kornegay said of the NHL. "I can't speak for the industry, but I think it would be hypocrisy if we took our home team off the board. I just think we're sending the wrong message if we were to take games off the board.
"We have a history. By booking UNLV and UNR games for the past 14 years, we have proven that. We have not had a problem, and they are just another game on the board. It certainly would not make sense if we're booking local colleges and not the local pro team."
In one possible scenario, only MGM Resorts could agree to not book games involving the Las Vegas team. But even that step is an unnecessary concession.
"My thought process would be to do what we can to make sure we have all the teams on the betting boards," Kornegay said.
Hockey wagering is rather insignificant, accounting for around 2 percent of his book's annual handle, Kornegay said. But allowing for any type of betting ban would set a bad precedent, so Kornegay and his colleagues have a significant argument.
Las Vegas Review-Journal sports betting columnist Matt Youmans can be reached at myoumans@reviewjournal.com or 702-387-2907. He co-hosts "The Las Vegas Sportsline" weekdays at 2 p.m. on ESPN Radio (1100 AM). Follow him on Twitter: @mattyoumans247.