Win or lose at WSOP, Gordon Vayo says goal already surpassed
November 2, 2016 - 3:21 am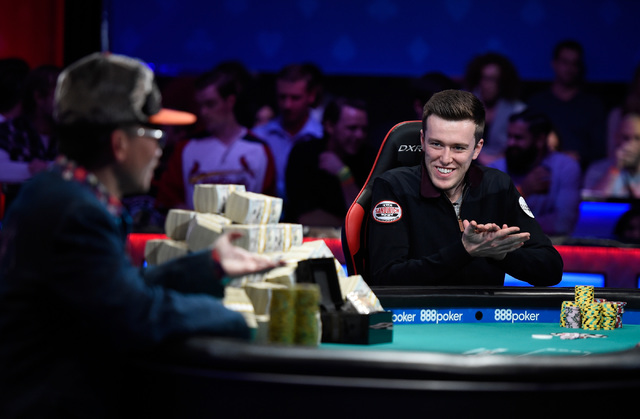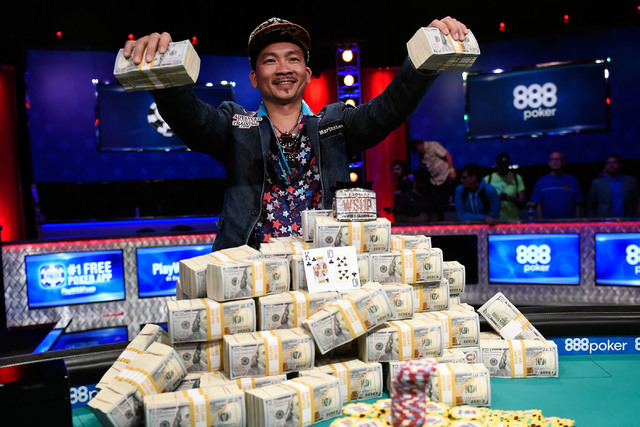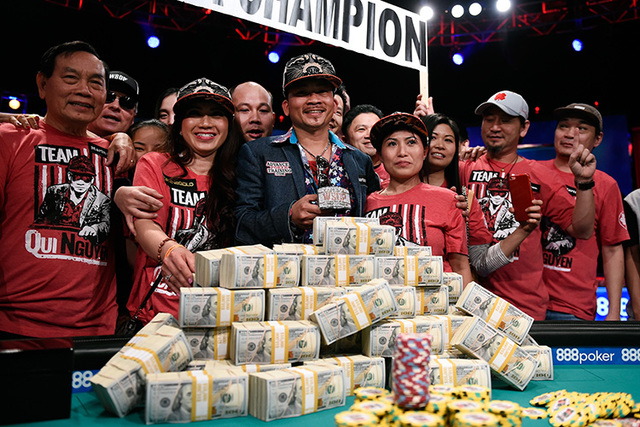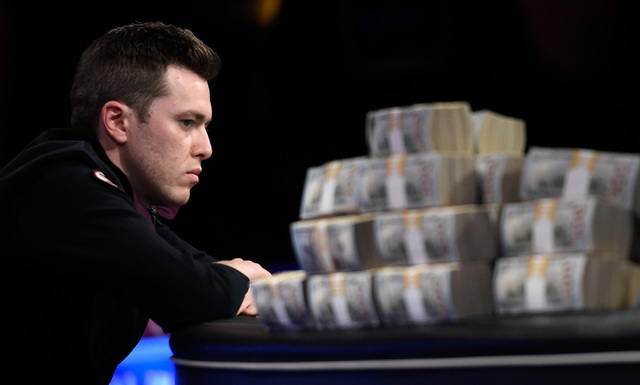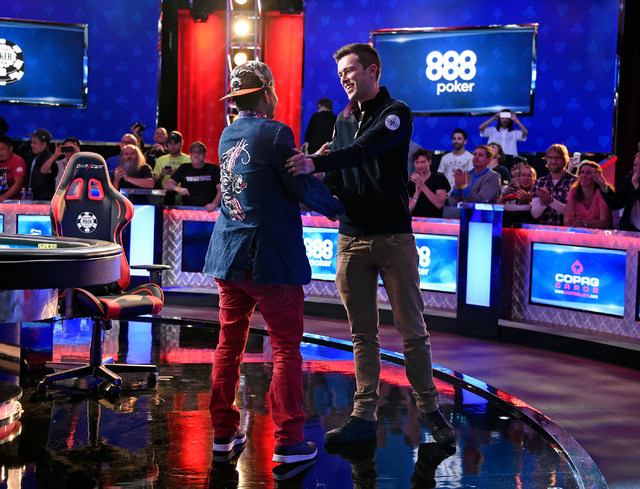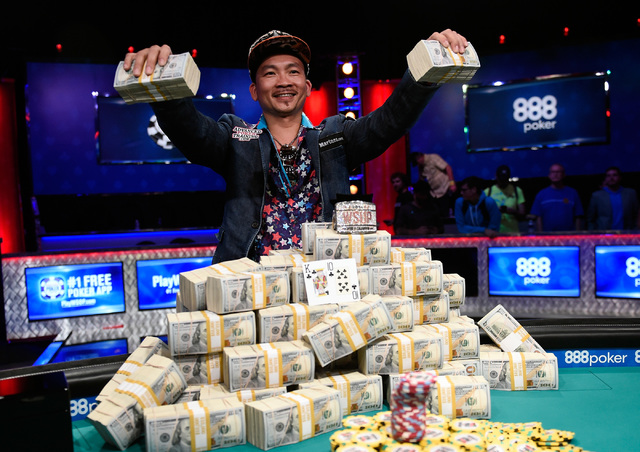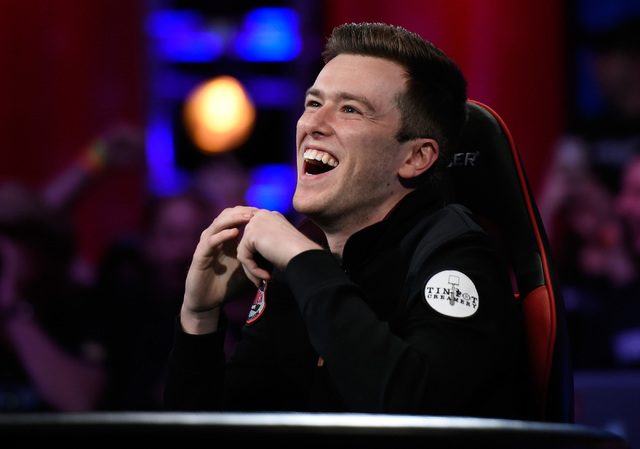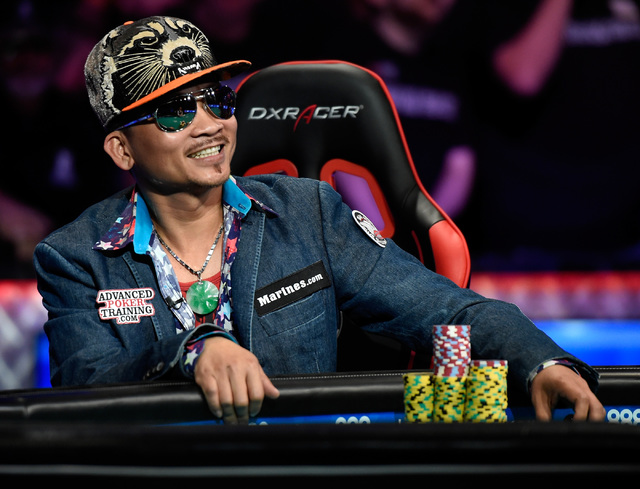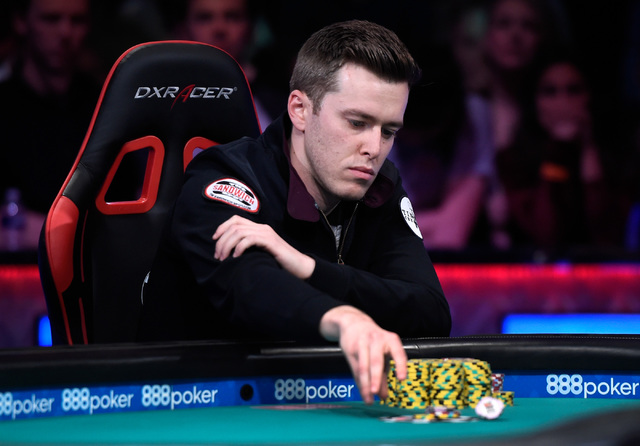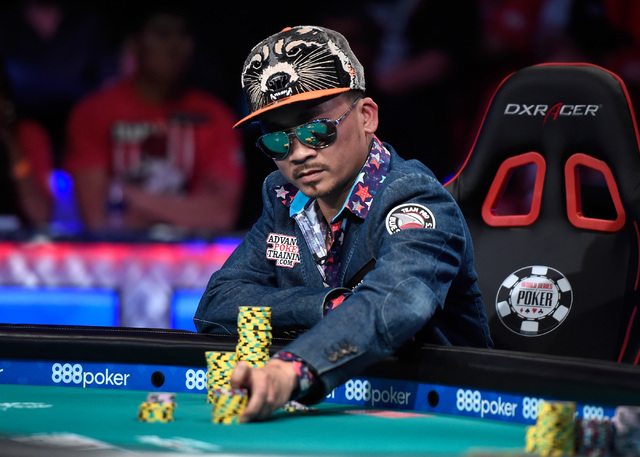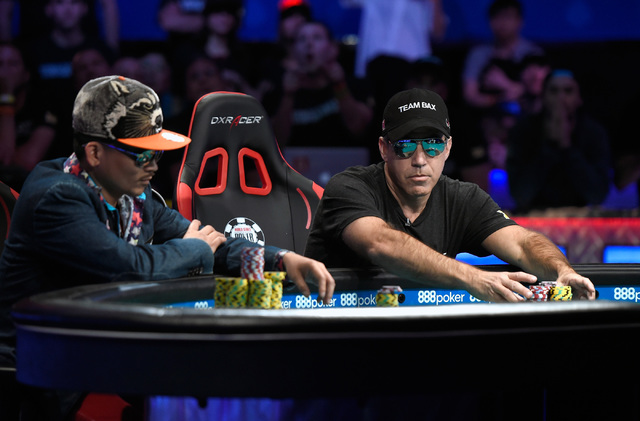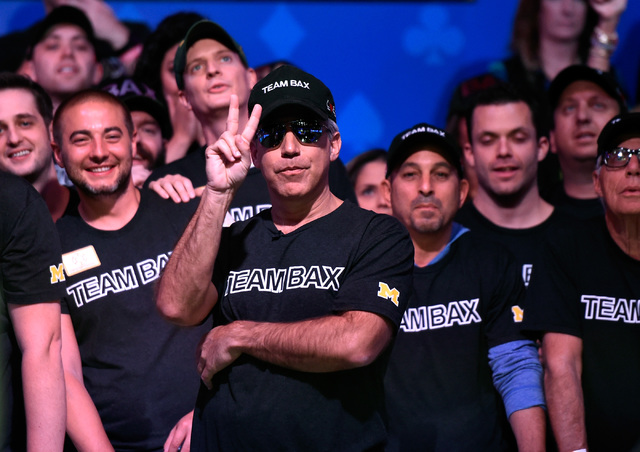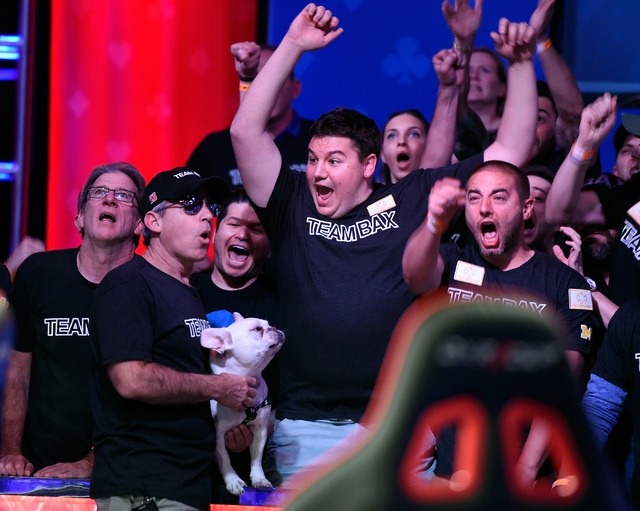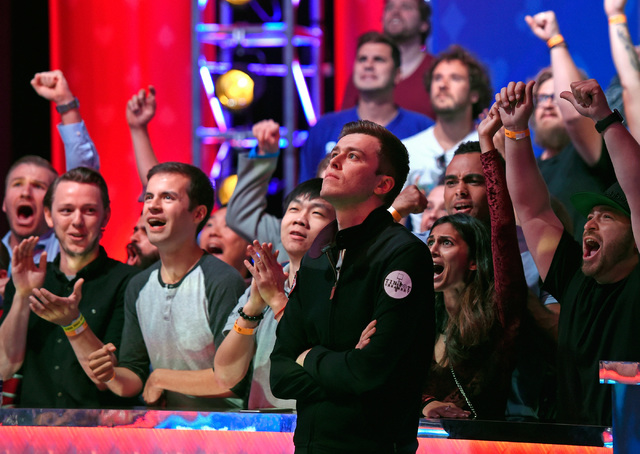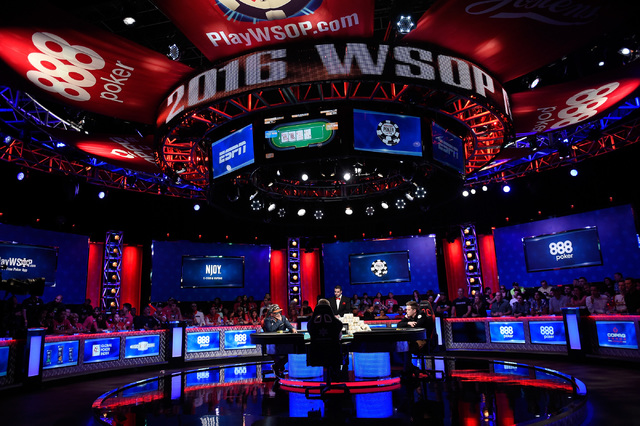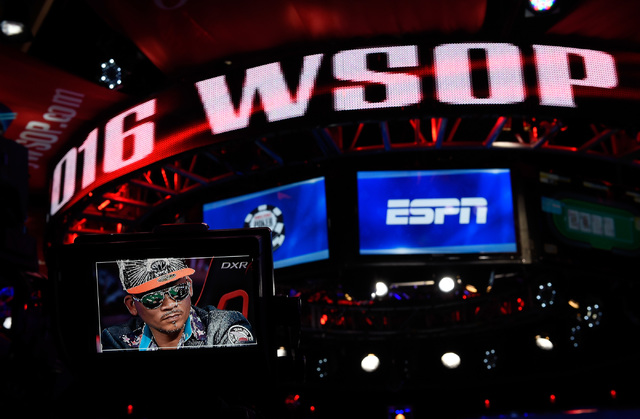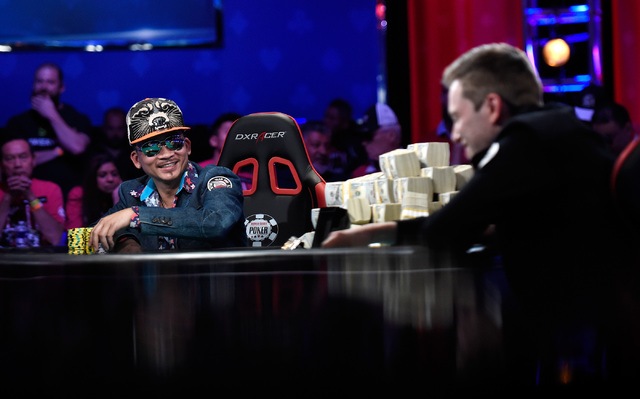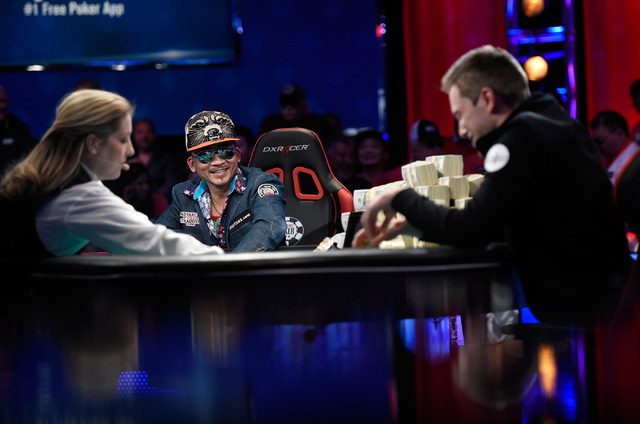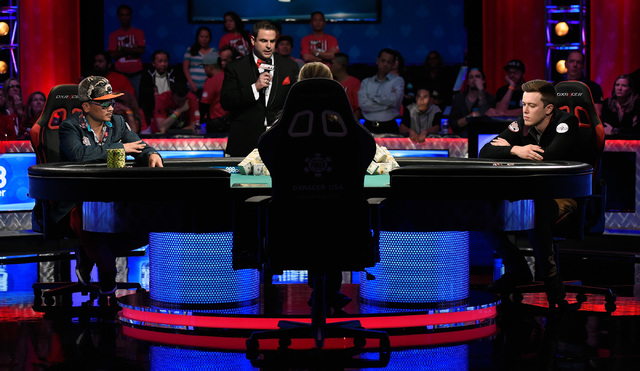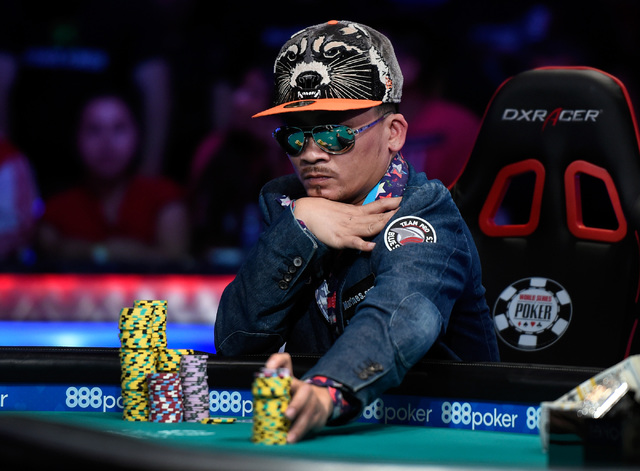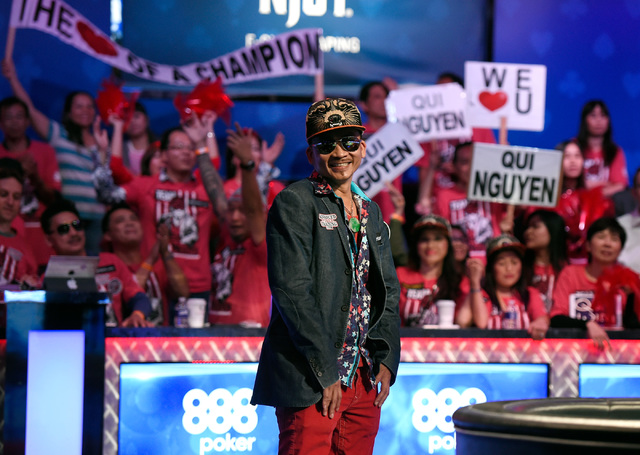 Professional poker player Gordon Vayo made and lost more than $1 million on the game before he was legally allowed to play in a Nevada casino.
Now he stands on the verge of potentially growing his bankroll bigger than he could have imagined even in those early days when he believed he could take on the world.
Vayo was one of two players still alive in the World Series of Poker's $10,000 buy-in No-limit Texas Hold 'em World Championship at the Rio's Penn & Teller Theater.
As of 10:35 p.m., he faced a sizable deficit in chips. Vayo had 87.7 million, while Las Vegan Qui Nguyen was holding a stack of 248.9 million.
Vayo faced two huge moments during heads-up play that helped keep his chances alive. He took more than five minutes to decide to fold to Nguyen's all-in bet when Nguyen had rivered a flush to top the two pair Vayo had flopped.
Shortly after 9 p.m., Vayo was all-in with an A-J offsuit and Nguyen called with a suited K-9. Vayo's lead held up, and he cut into what was a 4-1 chip advantage for Nguyen.
The winner of the tournament, which began in July with a field of 6,737, will take home $8 million. Second place will pay $4,658,452.
Vayo has already exceeded the expectations he set for himself when he qualified for the final table of nine players.
"My goal coming in was to make the last three," the 27-year-old said after play concluded Monday night with three players remaining. "Even just making it through the first day was a huge relief because you've got all your friends and family coming out, and to go out early and not be a part of those pay jumps is so disheartening. That's where the stress is, the six through nine spots. You get through that and you get a big pay jump, and it kind of relieves some of that pressure and lets you just play poker again."
The action started quickly Tuesday.
Cliff Josephy made a huge move on the first hand, doubling up through Nguyen to catapult past Vayo in chip count.
About an hour later, his tournament was over.
Josephy had the second-largest stack at the table when he called Vayo's all-in bet after the turn. Vayo flipped over a set of 3s, and Josephy found his set of 2s in serious jeopardy.
The river was no help, and Josephy found himself severely short-stacked with less than 5 percent of the chips at the table.
Vayo knocked him out soon after, with Josephy taking home the third-place prize of $3,451,175.
"They gave me a good sweat there," Josephy said. "I was happy to finally get cards today. I was card dead for two days, and I wasn't happy about that. I played the best I could. I finally picked up some hands early today and got excited and then they just beat me right down.
"It was a great experience overall."
Vayo is also enjoying himself. He started playing online in his early teens after getting caught up in the poker craze that was sparked when ESPN made the game mainstream.
By age 18, Vayo was one of the best online players in the world and had relocated to Europe to compete after being kicked out of high school.
It was all a little too much, a little too soon.
Vayo soon found himself broke and back home in Illinois, trying to scrape together enough to repay his debts and rebuild his bankroll.
While he has found recent success and will take home a huge check this week regardless of the outcome, Vayo said not much will change.
"It's pretty crazy. It's super surreal," Vayo said of the money he is primed to collect. "I feel like I've kind of lived even more so than those 10 years of professional poker. I've lived a longer lifespan within those 10 years because I've seen the highs and lows. I went from $1 million to dead broke when I was like 19. It was like a teaching moment to me to not underestimate the variance in poker. Since then, I've been treating it so much more like a job and, from my perspective, kind of respecting the game and understanding no matter how good you are or you think you are, if you aren't smart about it, you could end up broke."
Contact Adam Hill at ahill@reviewjournal.com or 702-277-8028. Follow @adamhilllvrj on Twitter.