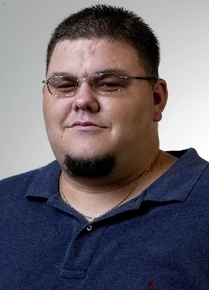 R-J'S HILL, SCHOEN WAGER FANTASY BANKROLLS ON WORLD CUP
Las Vegas Review-Journal sports writers Adam Hill and David Schoen were given $5,000 fantasy bankrolls to bet during the World Cup on either sides, totals or props. Below are their final bets, with an explanation of their picks:
ADAM HILL
Bankroll: $4,335
Saturday: Lost $0
Today: Betting $300
Bet 1: $300 on Argentina-Germany Draw (plus-225)
Comment: When you've lost six straight wagers, Saturday's push actually looks pretty good. Two goals in the first 20 minutes certainly fostered belief the streak was going to end, though. Either way, let's finish strong. Argentina has yet to concede a goal during the knockout stage. It has had to scrap and claw every step of the way, and that tenacity should show again as Argentina will find a way to at least push the match to extra time. The South American crowd won't hurt, either.
DAVID SCHOEN
Bankroll: $3,415
Saturday: Lost $500
Today: Betting $2,700
Bet 1: $500 on Germany (-½, plus-120) over Argentina
Comment: This has been building since the 2006 World Cup, when Jurgen Klinsmann helped usher in a new era of German soccer (and patriotism, but we won't get into all that here). The country produced a wealth of talent in recent years, and it should pay off with the Jules Rimet Trophy. Die Mannschaft have been efficient (see: United States and France) as well as ruthless (see: Portugal and Brazil) in this tournament, and the Argentines appear to be running on fumes at this point.
Bet 2: $100 on total goals scored by Argentina (Under -½, plus-160)
Comment: Pretty simple. I think Germany will neutralize Lionel Messi, and outside of him, La Albiceleste's attack has been surprisingly toothless.
Bet 3: $100 on correct score Germany 2, Argentina 0 (plus-900)
Comment: I nailed the France-Germany score (1-0) but was too chicken to play it in this space. Not this time.
Bet 4: $2,000 on Will Mesut Ozil (Germany) score a goal? (No, minus-1,000)
Comment: A sure thing. I love the Arsenal playmaker, but he's out of position on the wing for Germany, and he'd rather get poked in his "Avatar" eyes with a flaming stick than take a shot on goal.