Bishop Gorman sweeps Palo Verde in Southern Nevada championship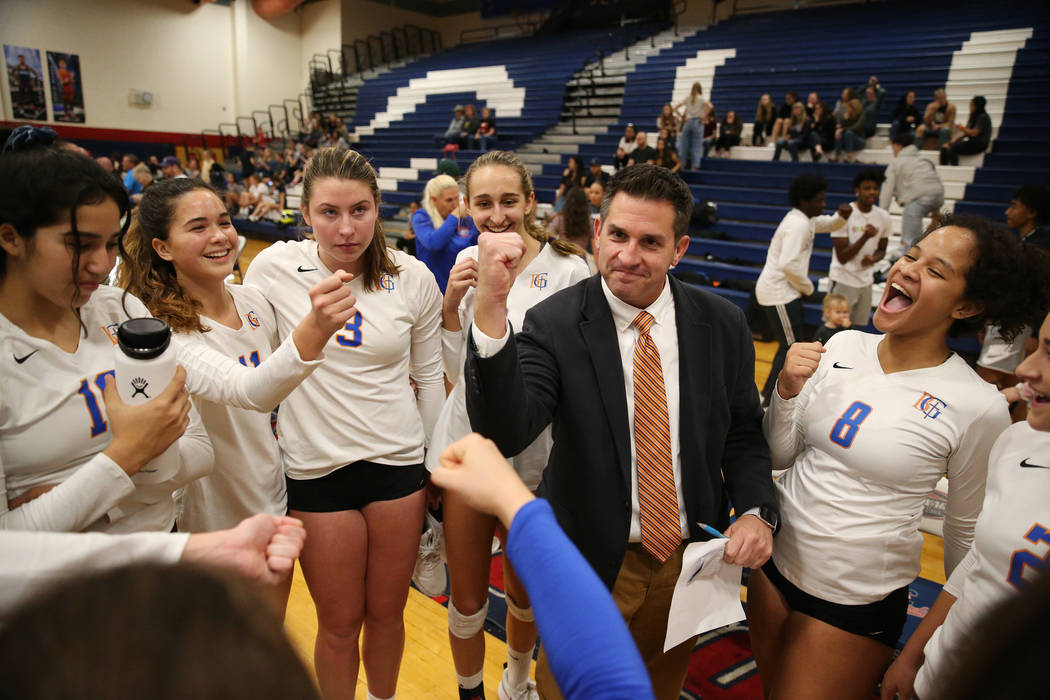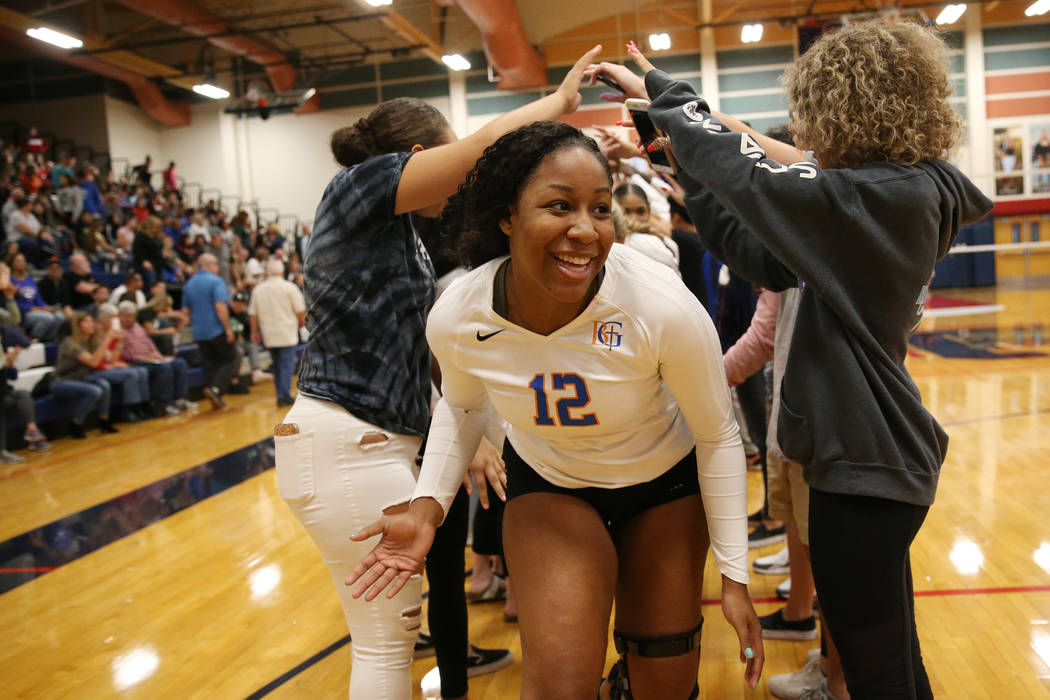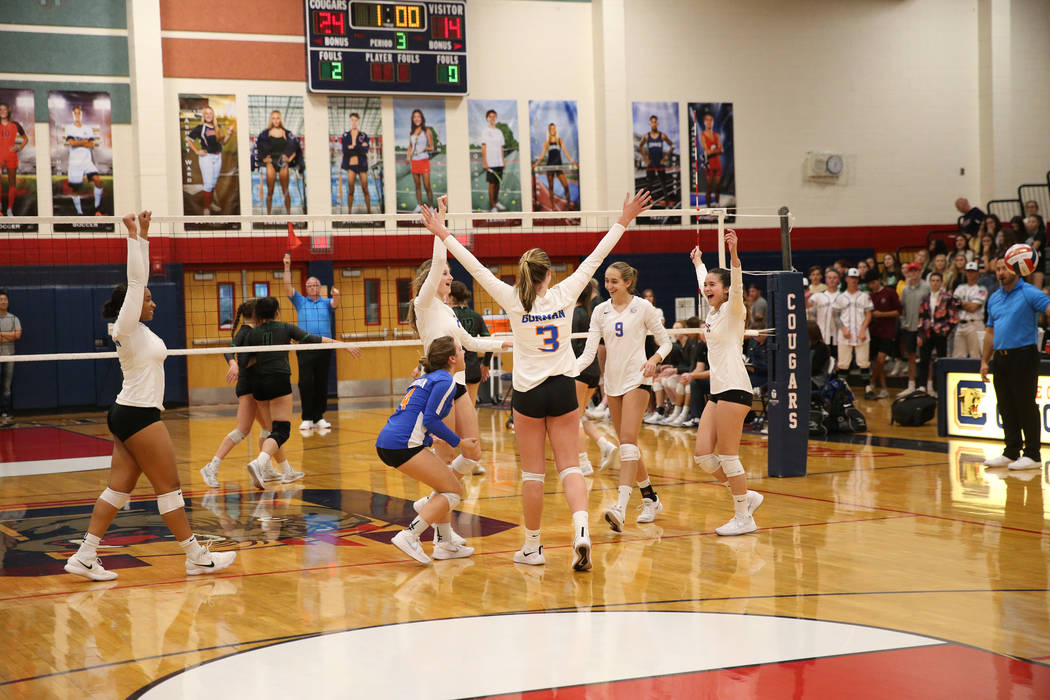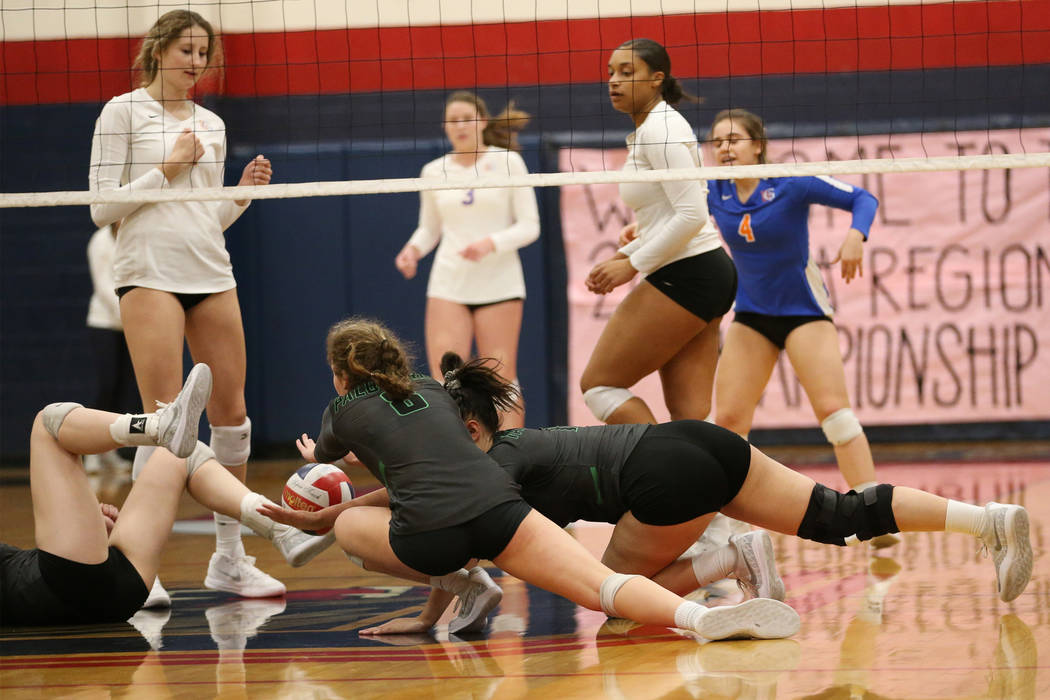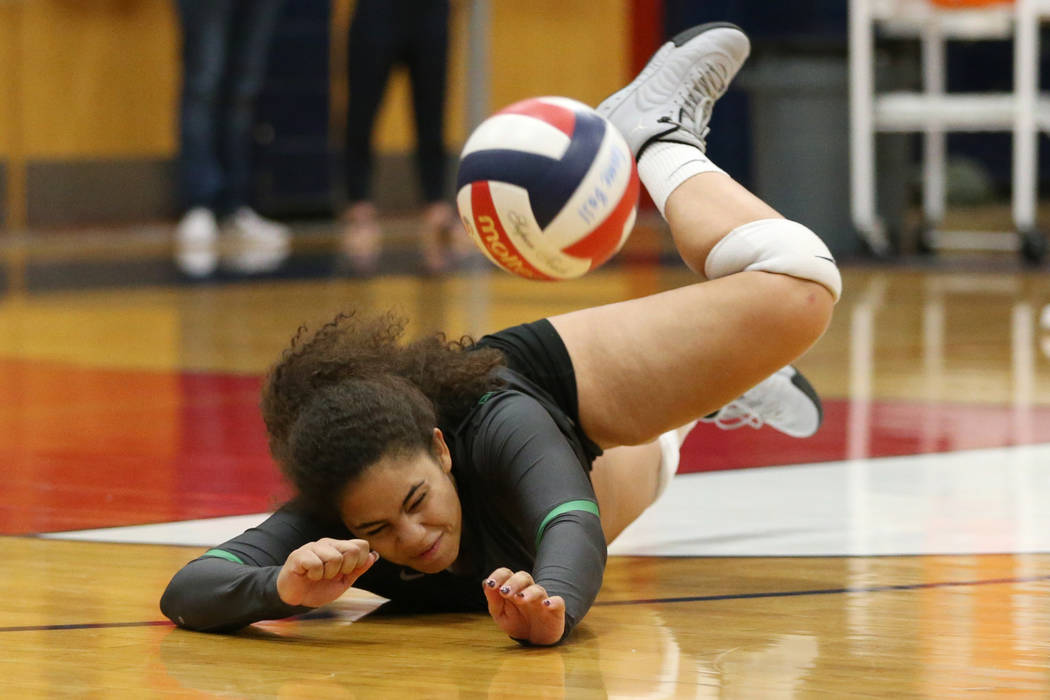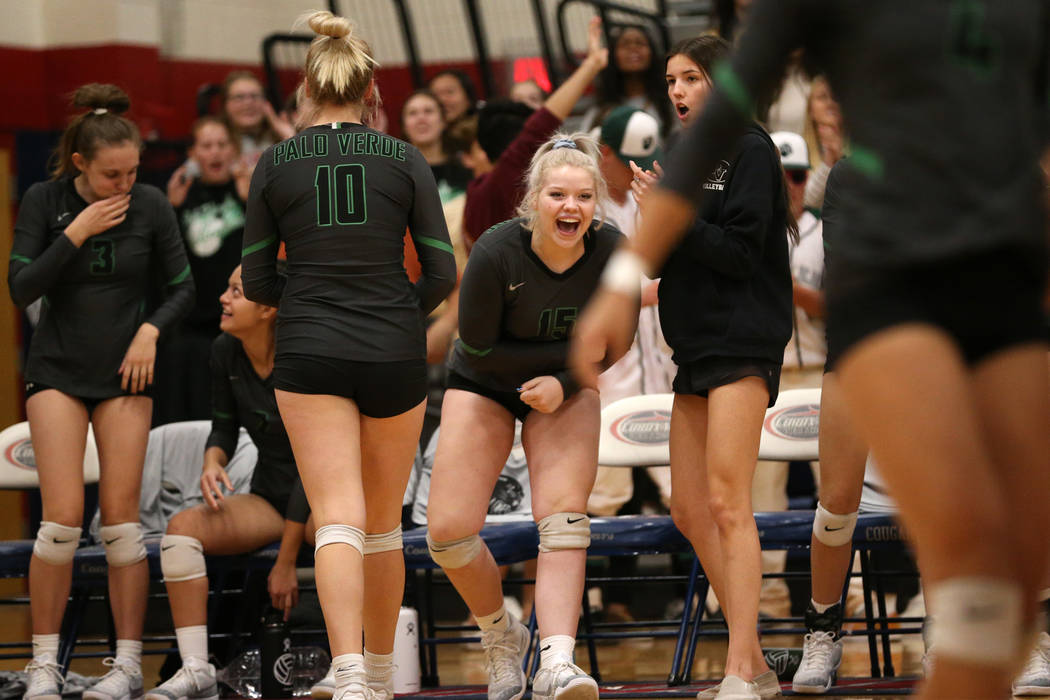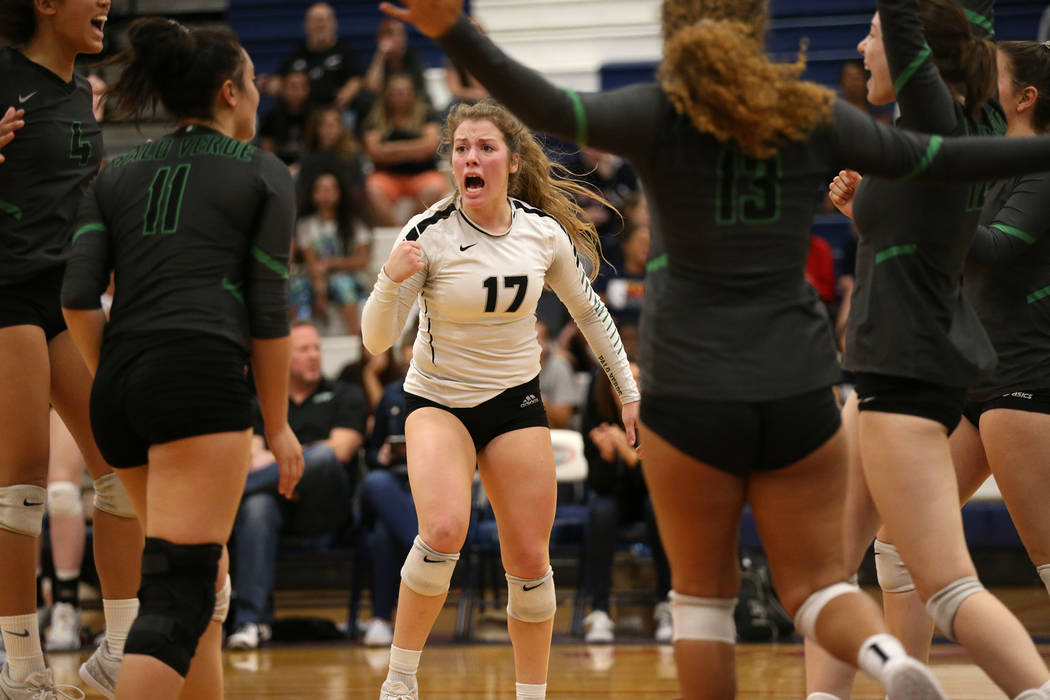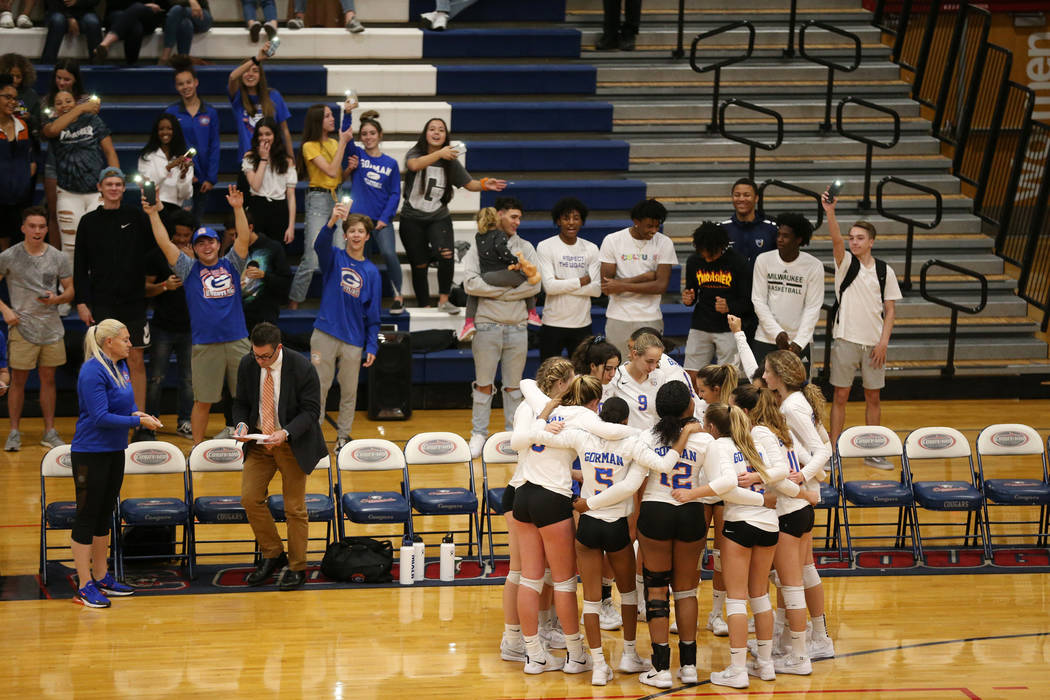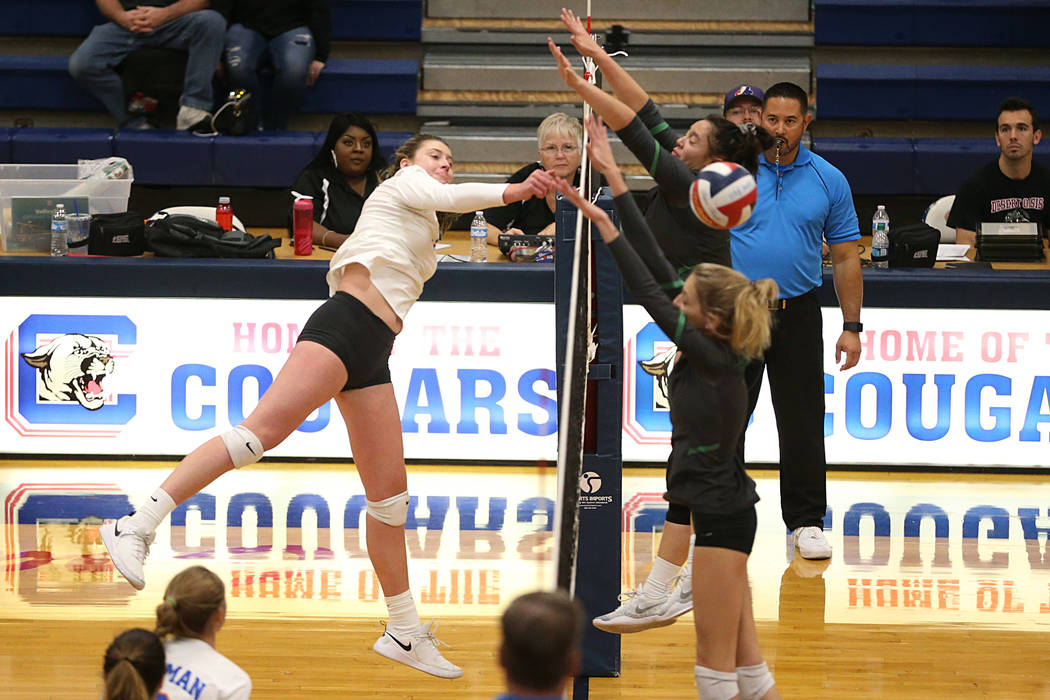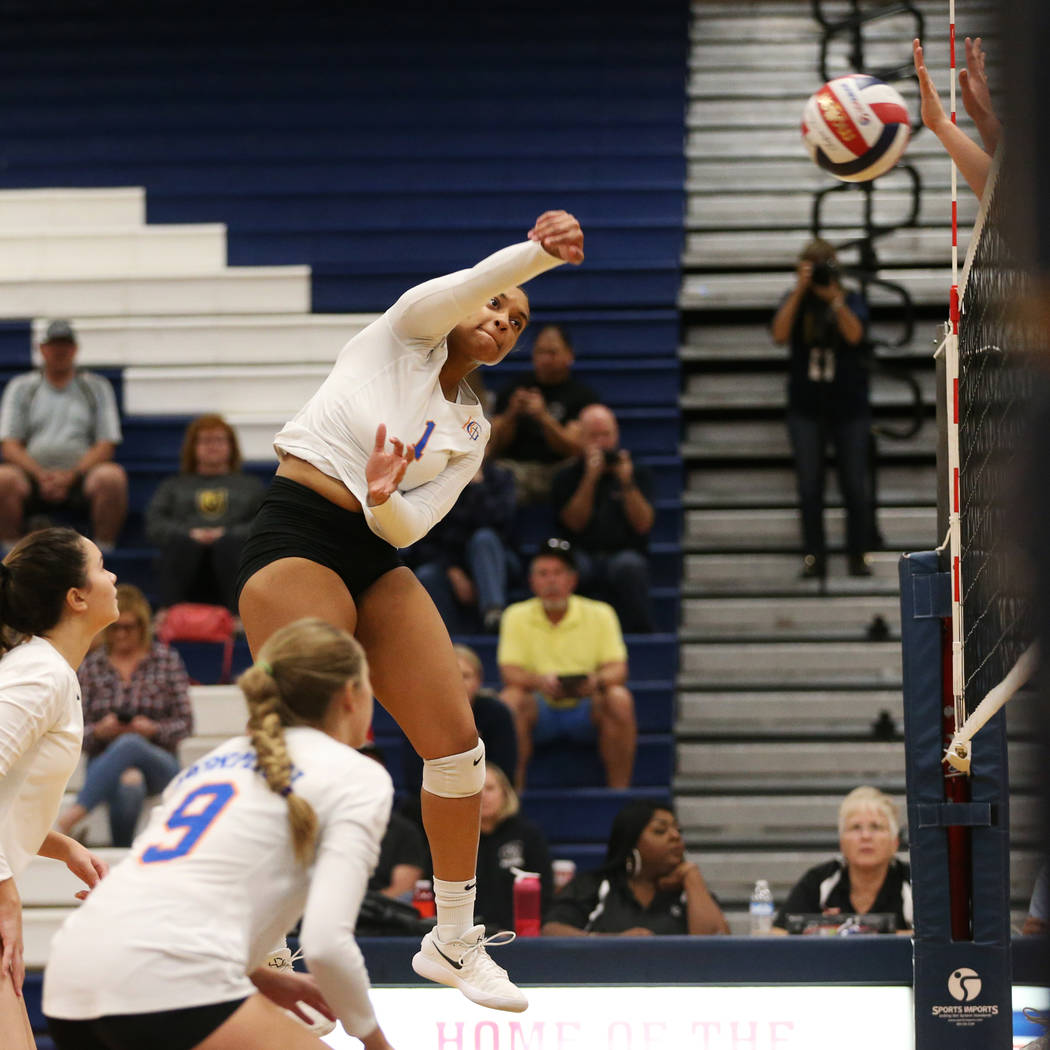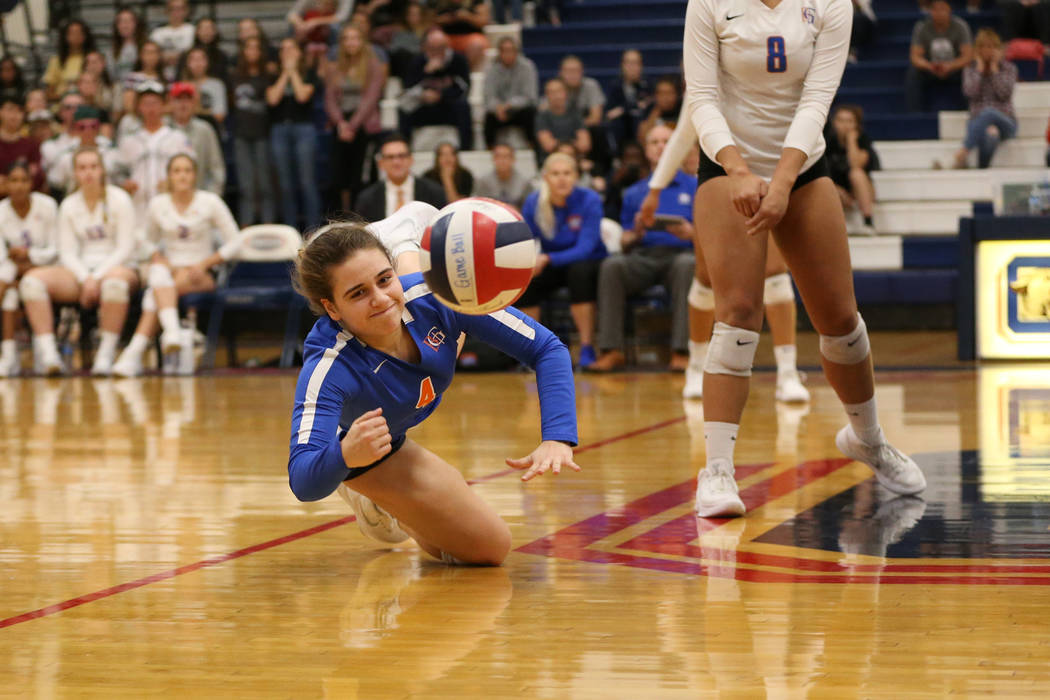 Bishop Gorman girls volleyball coach Gregg Nunley gathered his players for an impromptu huddle after their three-set win over Palo Verde on Saturday afternoon.
"We're really not too concerned with prepping for other teams," he explained. "We're really concerned with being the best team that we can be."
So far, that's the best team in Southern Nevada.
The Gaels overpowered the Panthers to secure a 25-17, 25-17, 25-14 victory before an engaged crowd in the first Southern Nevada championship match at Coronado.
They'll have a bye into the Class 4A state semifinals in Reno, where on Friday they will play either Faith Lutheran or Bishop Manogue.
"This whole season, we've been sticking to the game plan," Nunley said. "The season's not over, and we have more work to do.
"We'll come back to the gym on Monday and get ready to go to work."
The Gaels (37-4), who haven't lost a set to an in-state opponent this season, stayed true to form against the Panthers and relied on their passing and power to secure the sweep. Their strong and accurate serves prompted meek, looping returns, and their hitters feasted for powerful kills.
"We play together," said Gaels standout hitter Tommi Stockham, who finished with a team-high 14 kills and was presented with Desert Region Player of the Year honors after the match. "That really helps us come out on top in games like this."
Angelina Starck added 11 kills, 26 assists and five digs. Caroline Edgeworth had 20 assists and Morgan Mixer had four aces for the Gaels.
For Palo Verde (30-8), Mountain Region Player of the Year Arien Fafard had 13 assists and four kills, and Liz Gutierrez had six kills.
Palo Verde plays Coronado on Monday at Eldorado.
"The greatest thing about this group of kids, is that (games like these are) a way for them to showcase how great of a team they are," Nunley said. "Not to showcase how great one player is, or two players, or five players, but really just show everybody how we can come together as a team."
More preps: Follow all of our Nevada Preps coverage online at nevadapreps.com and @NevadaPreps on Twitter.
Contact reporter Sam Gordon at sgordon@reviewjournal.com. Follow @BySamGordon on Twitter.