Bishop Gorman's Vashti Cunningham turns pro, signs with Nike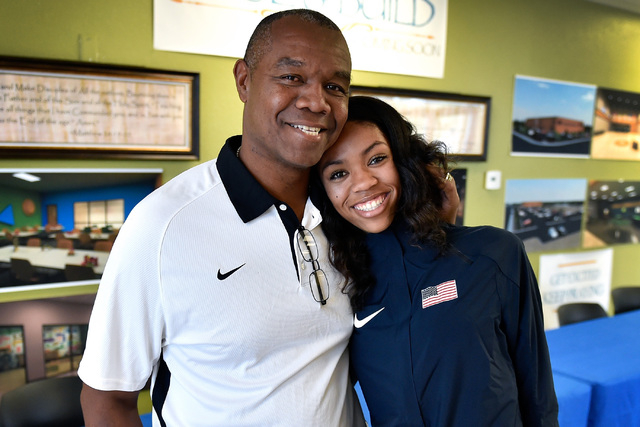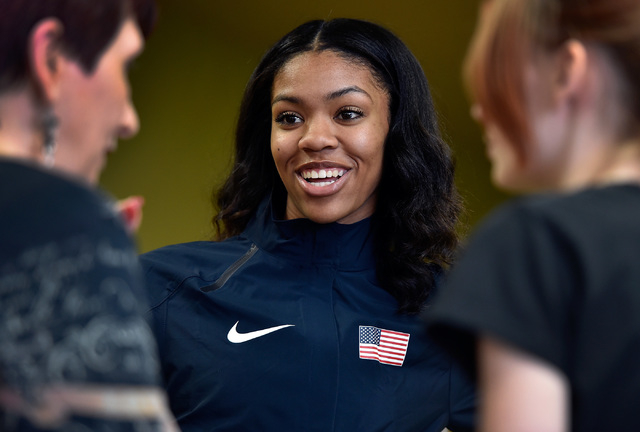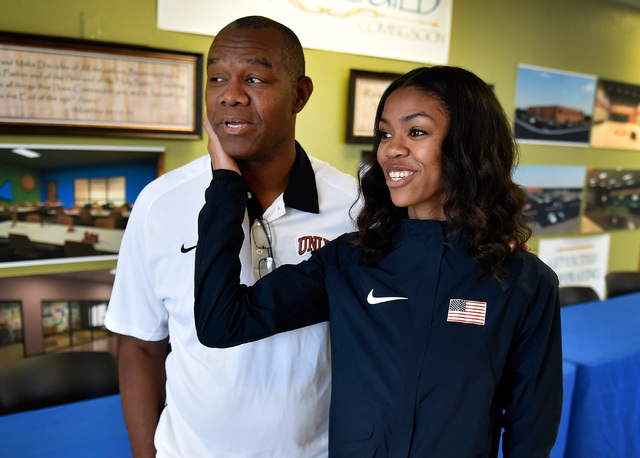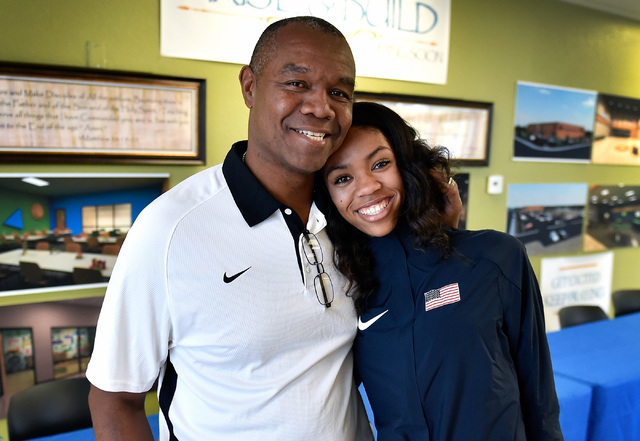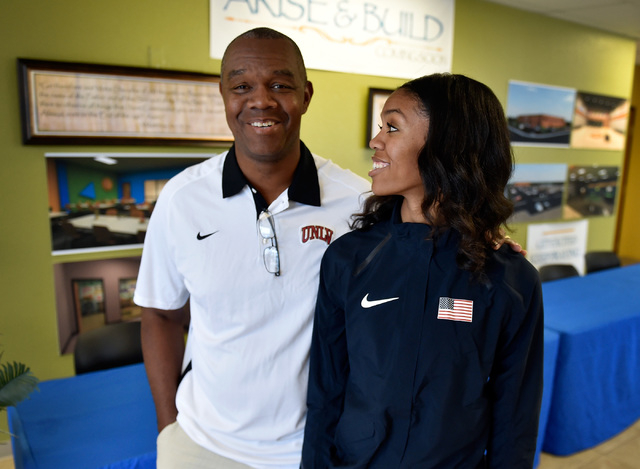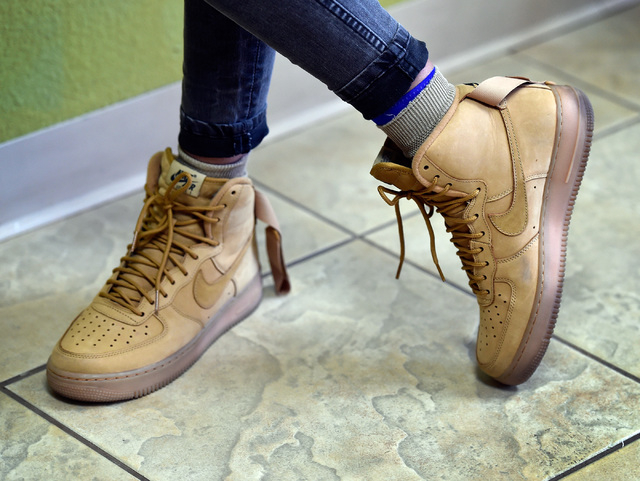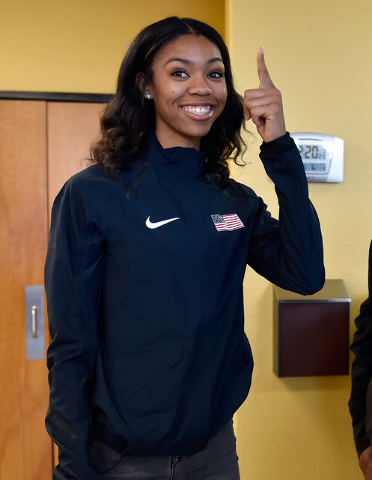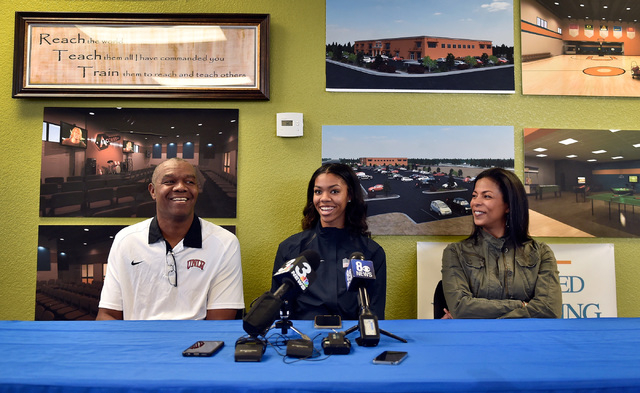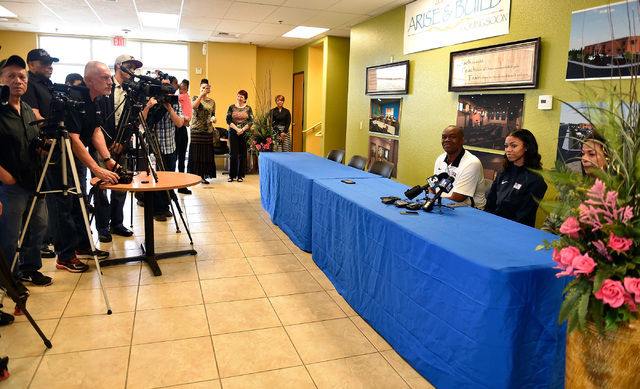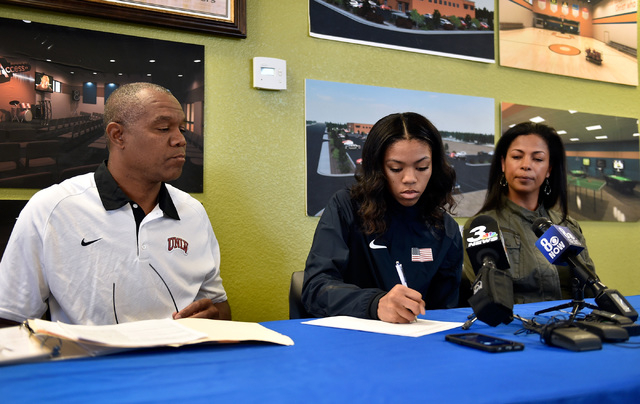 As the endorsement offers piled up over the past several months, Vashti Cunningham largely stayed away from the commercial side of her blossoming high jump career.
Dad will handle it, she figured.
"I like to let him take the serious part," Cunningham said.
But the daughter of former UNLV and NFL quarterback Randall Cunningham was all business Monday.
Flanked by her parents at the family's Remnant Ministries church and reading from a prepared statement, the 18-year-old Bishop Gorman senior announced she has signed an endorsement deal with Nike and is turning professional ahead of this summer's Olympics.
"I've been thinking about turning pro since the Pan-American Junior Games (in August)," Cunningham said. "I didn't really want to at first because I was thinking, 'Oh, college is right around the corner. I just want to go to college, have fun and be on a team like that.'
"But now that it got closer to it, I've kind of realized this would be a changing decision for me and that I should probably go this way."
Randall Cunningham did not disclose any terms of his daughter's contract with Nike but called it "very lucrative."
"We might kick her out of the house soon where she can get her own house," he said jokingly.
Vashti (pronounced VASH-tie) Cunningham is a leading contender to qualify for the U.S. team that will compete in the Olympics in Rio de Janeiro. The U.S. track and field trials are July 1 to 10 in Eugene, Oregon.
The announcement of her deal with Nike came one day after Cunningham won the gold medal in the women's high jump at the International Association of Athletics Federations World Indoor Championships in Portland, Oregon.
Cunningham said Sunday during the NBC Sports Network broadcast of the meet that she planned to forgo her high school and college eligibility and turn professional.
"It wasn't really a specific date," Cunningham said. "It was just kind of me seeing over time that it would be a smart decision for me to do this, to sign pro (rather) than to go to college."
Cunningham was the top-ranked high jumper in the U.S. in 2015 and burst onto the world track and field scene in recent weeks.
She cleared 6 feet 5 inches (1.96 meters) Sunday at the Oregon Convention Center to become the youngest woman ever to win an IAAF world indoor title. That winning mark was short of Cunningham's world-leading jump of 6-6¼ (1.99 meters), which she accomplished in winning the USA Track and Field Indoor Championships on March 12.
Cunningham stood to make $40,000 in prize money from the IAAF for winning the world indoor title two days ago but, as an amateur, could not collect her earnings.
By signing with Nike, Vashti Cunningham now is ineligible to compete for Gorman and at the college level. Cunningham is the national high school record holder in the high jump and had narrowed her college choices to Georgia, Oregon and Southern California.
Cunningham is expected to return to competition April 14 to 16 at the Mt. SAC Relays in Walnut, California, where she will jump for the first time as a professional.
Randall Cunningham said his daughter also could enter the Drake Relays in Des Moines, Iowa, or the Penn Relays in Philadelphia late next month, along with the Prefontaine Classic on May 27 and 28 in Eugene, Oregon, in preparation for the Olympic trials.
"This decision, I think, is a smart decision for her," Randall Cunningham said. "She's able to do great things now."
Contact reporter David Schoen at dschoen@reviewjournal.com or 702-387-5203. Follow him on Twitter: @DavidSchoenLVRJ
RELATED:
Bishop Gorman's Cunningham captures gold in women's high jump at world indoors — PHOTOS
Las Vegas' Vashti Cunningham's Olympic dreams on verge of reality