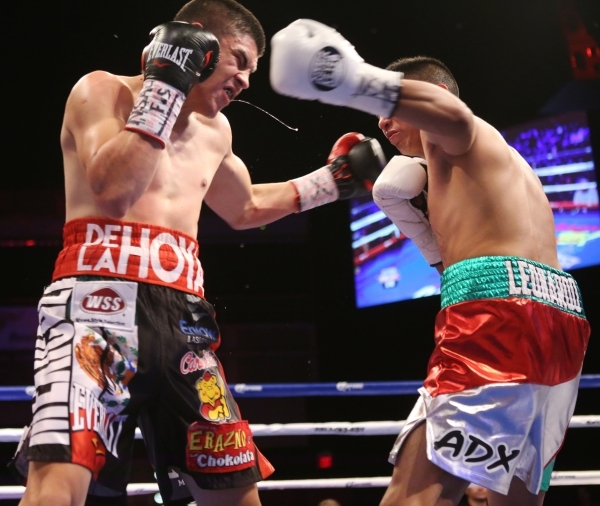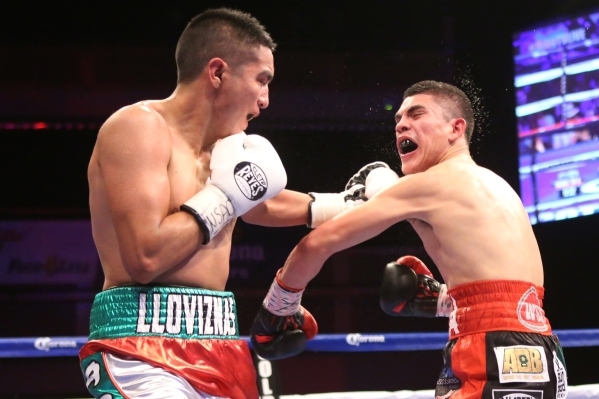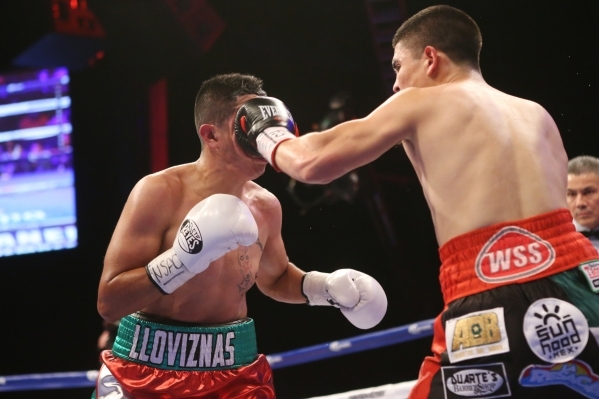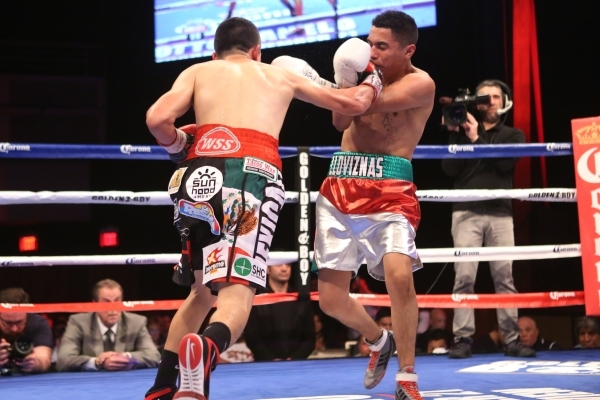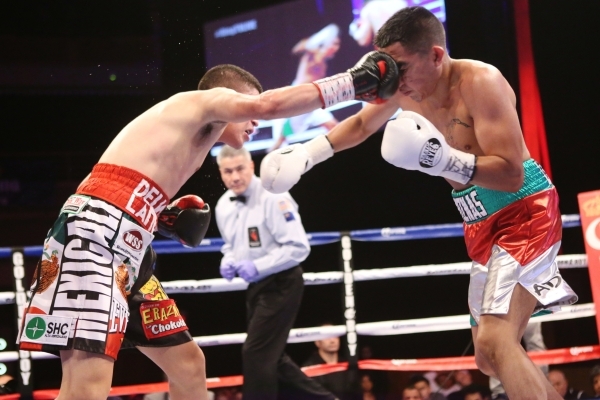 It's never a painless battle when two Mexican boxers square off.
Diego De La Hoya, a 21-year-old rising star for Golden Boy Promotions and a cousin of Oscar "Golden Boy" De La Hoya, was the heavy favorite against fellow Mexican fighter Giovanni Delgado, but he knew he was in for a long Friday night.
"You know how it is when you hit a Mexican," De La Hoya said. "They want to come back at you harder."
After eight back-and-forth rounds, De La Hoya won by unanimous decision over Delgado in the main event presented by Golden Boy at Hard Rock Casino's The Joint. The three judges scored it the same in favor of De La Hoya, 79-73.
De La Hoya said he was confident he won the fight even after leaving his fate in the hands of the judges.
"It was my fight, but I made mistakes," De La Hoya said. "I need to be smart. There's a lot I didn't do out there."
De La Hoya, who improved to 13-0, came out aggressive with the jab. The jab, however, was doing minimal damage to the defensive Delgado (15-4), who kept his hands up in a crouching position to protect his face and body.
The fighter from Mexicali, Mexico, adjusted and turned to body combinations. That still wasn't enough to break through Delgado's wall. De La Hoya received a warning from the referee in the fifth round for hitting Delgado low multiple times.
"He was a complicated rival," De La Hoya said. "He got low a lot. I would hit him in the body and my shots would slide down. It wasn't my intention to hit him low."
De La Hoya's offensive onslaught led to fatigue toward the sixth round and the 24-year-old Delgado knew it and finally let his hands go.
"Fatigue hit me from all the punches, but that's why you train," De La Hoya said.
The fleet-footed De La Hoya turned into the defensive fighter the last two rounds to come out on top.
The event at the Hard Rock kicked-off the Miguel Cotto-Saul "Canelo" Alvarez fight weekend.
Alvarez's trainer, Jose "Chepo" Reynoso, was in attendance for his fighter Horacio "Violento" Garcia, who recorded a technical knockout in the second round against Raul Hidalgo.
The next chapter in the Mexico versus Puerto Rico boxing rivalry has been a big story leading up to the Cotto-Canelo match tonight. Before the superstar middleweights battled, Puerto Rico's John Karl Sosa and Mexico's Alan Sanchez had their own clash as the co-headliner at The Joint.
Mexico came out on top after Sanchez dropped Sosa three times in an exciting sixth round to take the knockout victory.
Las Vegas native Francisco Esparza opened the card and defeated Jose Rodriguez by majority decision. It was Esparza's second professional fight and his first in his hometown.