De La Hoya laments Mayweather-McGregor possible fight as farce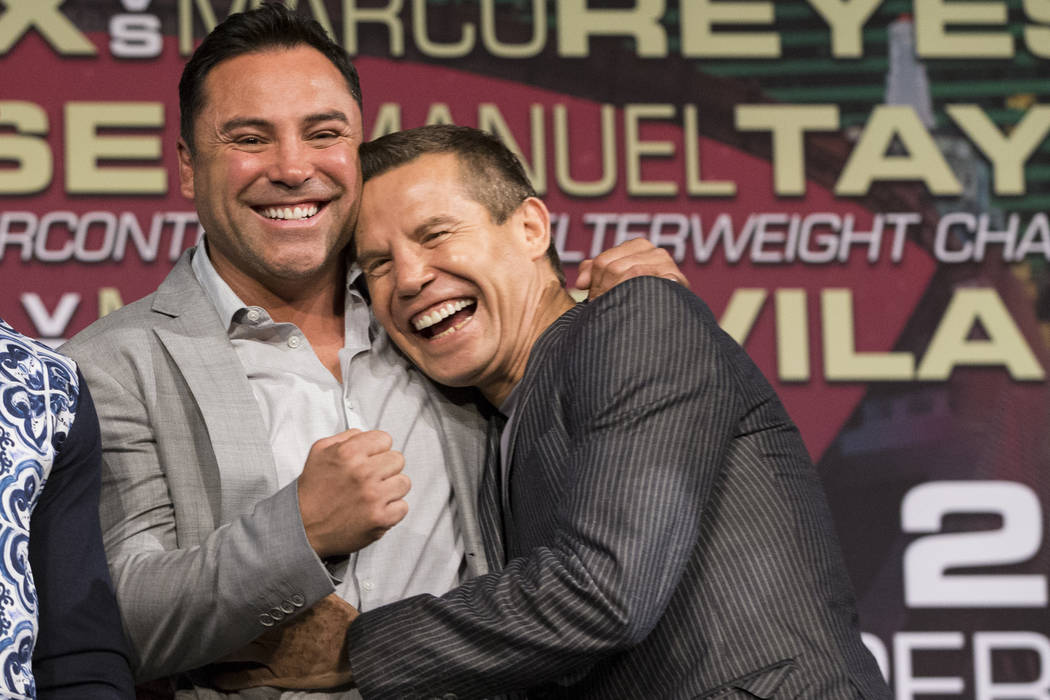 Hall of Famer Oscar De La Hoya has termed the proposed bout between retired American boxer Floyd Mayweather and Irish mixed martial arts champion Conor McGregor a "circus," saying the sport might never recover if the "farce" is allowed to take place.
McGregor, the biggest pay-per-view draw in the UFC promotion, announced earlier this month that he had signed his half of the deal to box against the 40-year-old Mayweather, who retired in 2015 with a 49-0 record.
"With each passing day, it looks more and more likely that the circus known as Floyd Mayweather v Conor McGregor will be coming to town in the near future," De La Hoya wrote in an open letter posted on his Facebook account.
To my fellow #boxing fans:

I write in the hopes that together we can protect the sport of boxing.

With each… https://t.co/Gt1VqYsAOQ

— Oscar De La Hoya (@OscarDeLaHoya) May 25, 2017
"One group will eventually be left to make sure this farce doesn't occur… We, the fans, who are the lifeblood of our sport," he wrote.
The 10-time professional world champion predicted his former rival Mayweather would simply destroy the 28-year-old McGregor in any such contest.
"Just wait until the best boxer of a generation dismantles someone who has never boxed competitively at any level — amateur or professional.
"Our sport might not ever recover," said De La Hoya, pointing out the differences between boxing and MMA.
"To use a bit of an extreme analogy, I happen to be a pretty good golfer. Could I potentially hold my own on one of the second-tier tours? Maybe. But would I be able to compete with Rory McIlroy, Jordan Speith or Sergio Garcia? Of course not. Nor would I think to try."
The proposed bout threatens to overshadow the September superfight between Gennady Golovkin and Canelo Alvarez, which De La Hoya's company is promoting but the American said his concern was genuine.
"…if Floyd were to come out of retirement to take on someone like Keith "One-time" Thurman, Errol Spence or some other top welterweight, not only would I applaud the fight, I'd be the first one on line for a ticket," he added.
That kind of fight is what the fans — and I am a fan first — deserve."