Floyd Mayweather's net worth, riches and controversies
February 24, 2016 - 8:29 am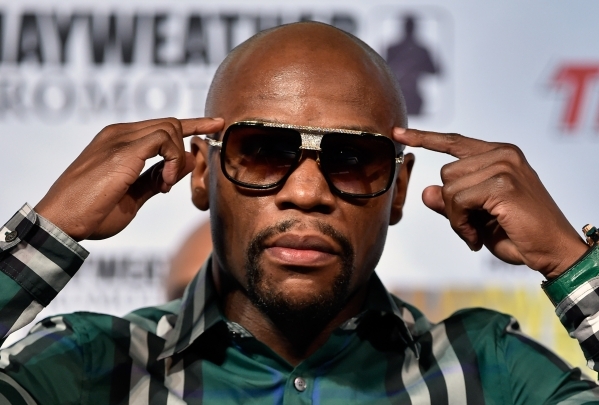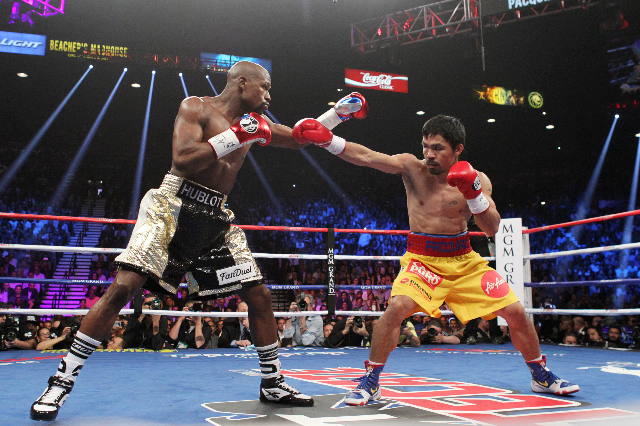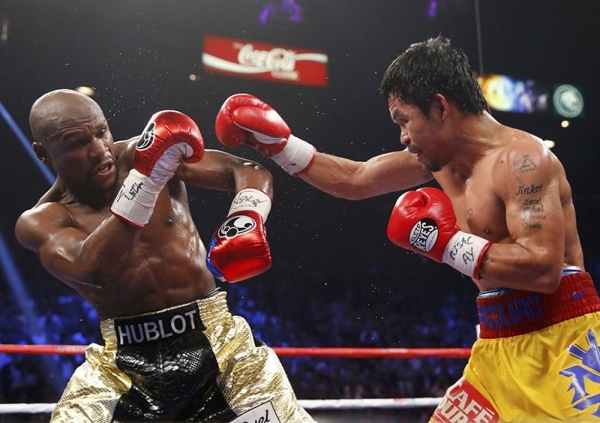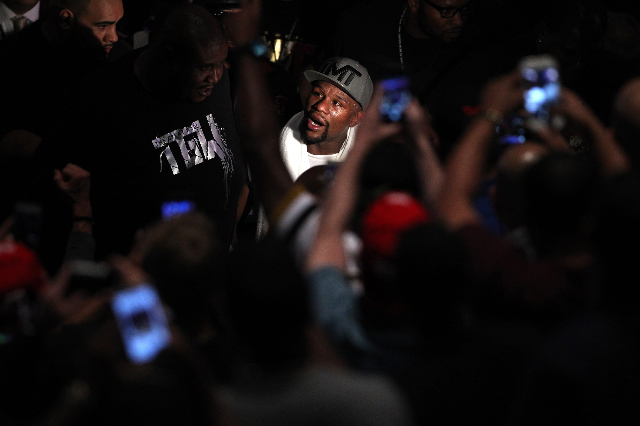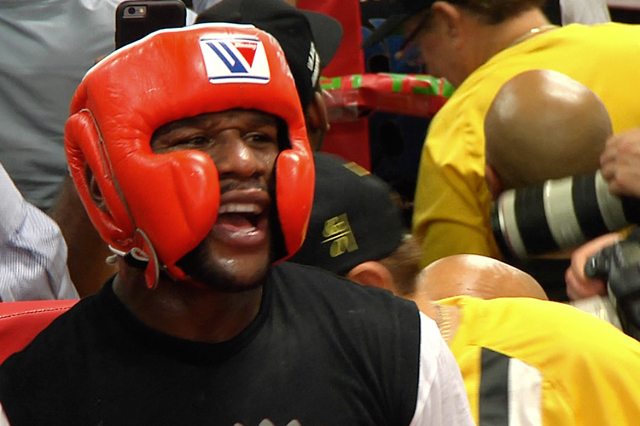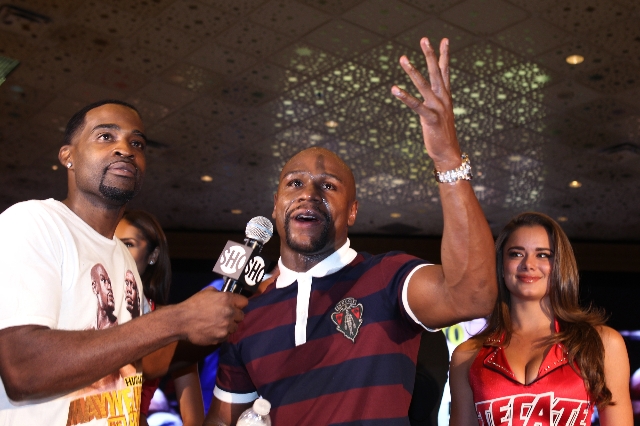 In 2015, the New York Daily News ran a now-legendary photo of a man "packing" for vacation by stuffing a seemingly endless spread of bundled $100 bills into a designer bag. That man was Floyd "Money" Mayweather, and on Feb. 24, the notoriously extravagant boxing champion turns 39 years old.
One of the most acclaimed, controversial, successful and highest-paid athletes of all time, Floyd Mayweather, Jr. retired undefeated after 49 professional fights. A notorious showman and spendthrift, Mayweather's monster paydays fuel his well-documented and lavish lifestyle.
Floyd Mayweather Net Worth: $400 Million
Floyd Mayweather has a net worth of $400 million. Not only did Mayweather top Forbes' list of 2015's highest-paid athletes, he was also the highest-earning celebrity of that year. The champion boxer's $300 million year — $285 million from salary and winnings, and $15 million from endorsements — destroyed the previous record, which was the $115 million year golfer Tiger Woods had in 2008.
Mayweather's May 2, 2015 fight against Manny Pacquiao broke every major financial record in boxing. The $600 million bout drew 4.4 million Pay-Per-View buys, $73 million at the gate and $13 million in sponsorships. The fight was the fifth in an unprecedented 30-month, six-fight deal Mayweather signed with Showtime in 2013.
But Mayweather is no stranger to making big money on his fights. A 2014 fight with Marcos Maidana earned him $32 million, plus earnings from the back-end.
Overall, Mayweather earned $105 million in 2014, $34 million in 2013 and $40 million in 2012. In 2011, he earned $32 million for one fight and $40 million for another. He hasn't earned less than $25 million for a single fight since 2006, when he settled for $8 million for a fight with Carlos Baldomir.
Floyd Mayweather Career
Floyd Mayweather is widely considered to be among the best pound-for-pound fighters of all time.
He began boxing as a child under the direction of his father and uncle, who were both successful professional boxers. By the time he turned pro in 1996, he had already won an Olympic bronze medal and three national Golden Gloves titles.
With a record of 49-0, Floyd Mayweather has never lost a professional fight. 26 of his 49 wins have been by knockout. After 387 rounds of boxing, Mayweather is widely considered to be the best fighter of his generation and among the greatest fighters of all time — and he is certainly among the most accomplished.
Floyd Mayweather Personal Life
Floyd Mayweather is known as much for his flashy spending and lavish lifestyle as his unprecedented boxing career. His fans and detractors follow his exploits through his Instagram account, where he routinely shares photos of jets, boats, mansions and — most frequently — stacks of cash.
Among his inventory of high-end vehicles are a fleet of all-white luxury cars, a fleet of all-black luxury cars, a $1 million Bugatti Veyron and a $4.8 million Koenigsegg CCXR Trevita, seen below. He recently bought a $1 million watch as part of a $2 million shopping spree in Dubai. It was his second purchase of a wristwatch with a seven-figure price tag.
Floyd Mayweather Family and Controversy
Floyd Mayweather has a long history of legal trouble and personal instability similar to that which plagued his parents during his childhood. In December 2011, he was sentenced to 90 days in jail for domestic violence and harassment stemming from an incident with ex-girlfriend Josie Harris, who is the mother of three of Mayweather's four children. One particularly chilling piece of evidence was a handwritten letter to police from Mayweather's then 10-year-old son, Koraun Mayweather, who witnessed the assault.
Mayweather has been arrested multiple times for incidents involving violence and battery. When former UFC champion Ronda Rousey — who was publicly feuding with Mayweather at the time — won Best Fighter at the 2015 ESPYs, Rousey said in a TMZ Sports interview, "I wonder how Floyd feels being beat by a woman for once."
Aside from Koraun, Mayweather's other children are Iyanna Mayweather, Jirah Mayweather and Zion Mayweather.
Floyd Mayweather is in the running for the title of greatest boxer of all time, if not the most extravagant and controversial. His entire public persona is based on his purchasing power. It is widely speculated that he will return to boxing to try to finish his career with 50 perfect wins, and the potential purse could be huge — even by the standards of Floyd Mayweather.
Related Stories:
–Who Is the Third Highest-Paid Athlete in the World?
–Warren Buffett Is Helping Floyd Mayweather Turn $100M Into $1 Billion