GGG willing to come off 50-50 split demand to fight 'Canelo'
Updated June 6, 2018 - 8:30 pm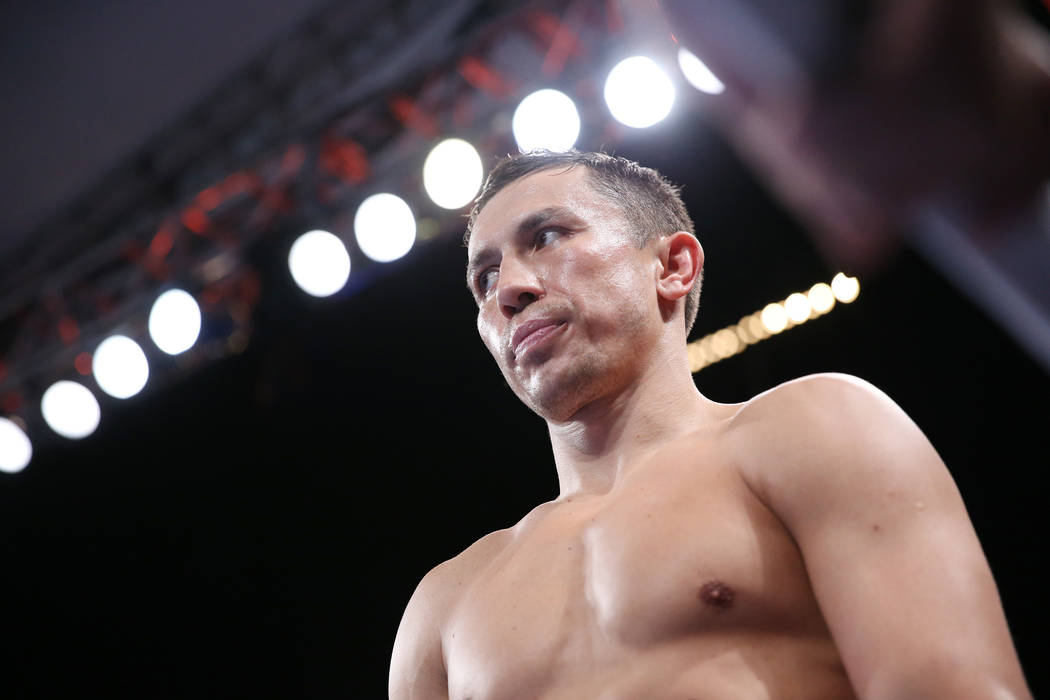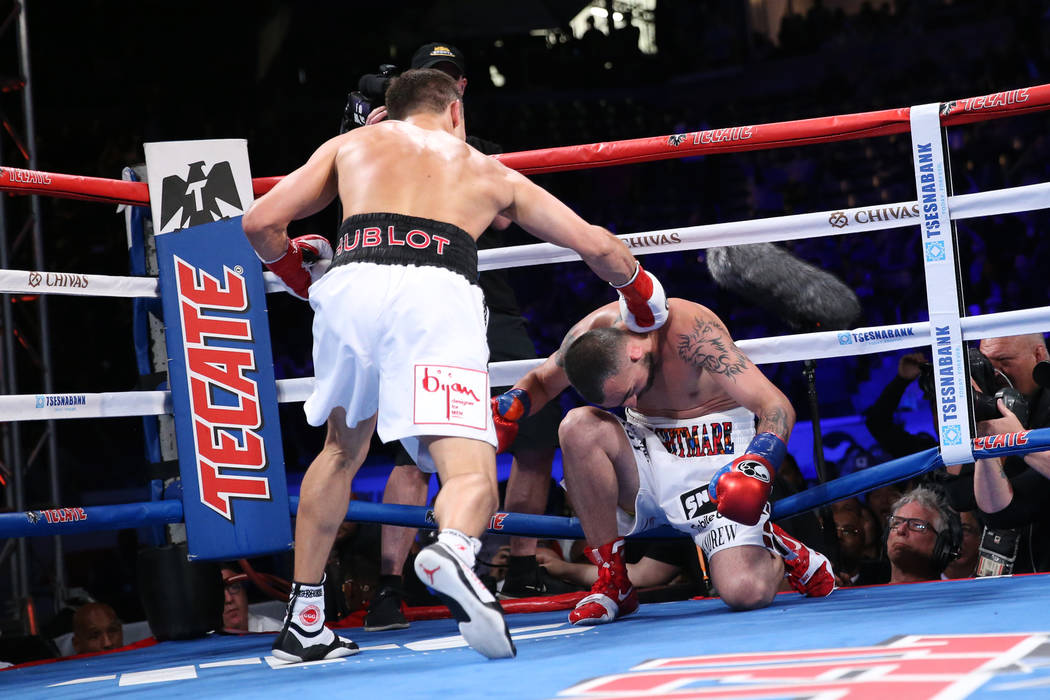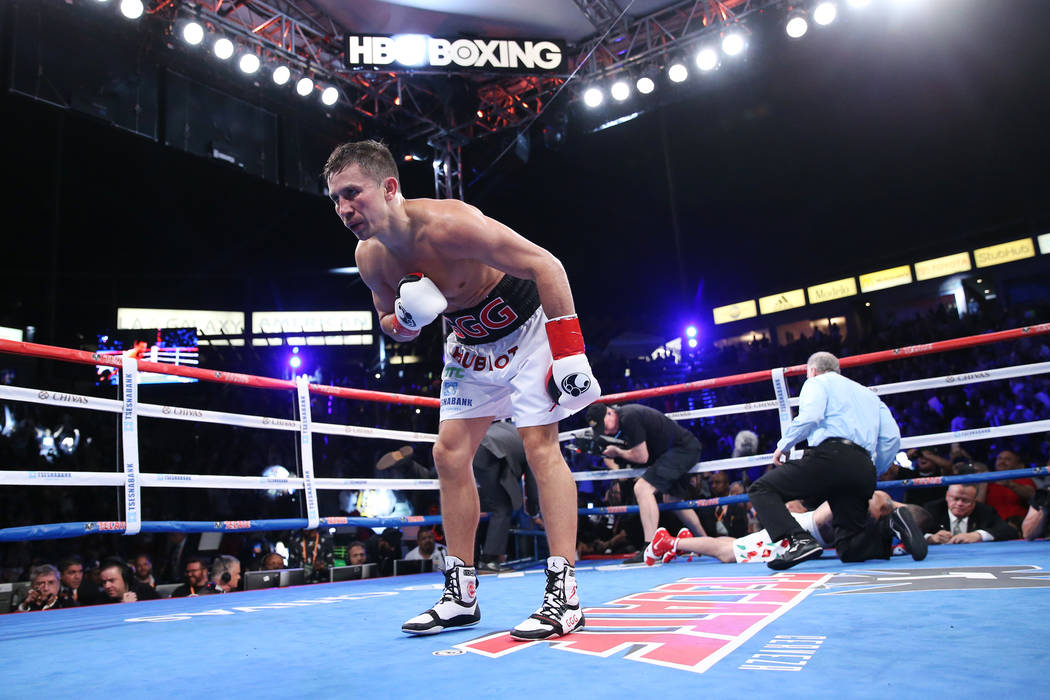 The IBF stripping Gennady Golovkin of his middleweight belt Wednesday means the boxer can focus more on landing a big payday in a high-profile bout, like a rematch with Saul "Canelo" Alvarez.
With no mandatory IBF sanctioning fee to pay or title defense to worry about, Golovkin and his promoter, Tom Loeffler, are willing to come off their 50-50 purse split demand to fight Alvarez for a Sept. 15 rematch in Las Vegas.
"Gennady would agree to come off the 50 percent in order to make it work," Loeffler said Wednesday. "I'm thinking about all the plans for Triple G's next fight, although the IBF made it a lot easier to not worry about the IBF mandatory."
Loeffler was caught off guard by the IBF's decision to strip Golovkin, who also is the champ in the WBC and the WBA.
The New Jersey-based sanctioning body said its ruling was based on Golovkin not accepting a condition put forth by the organization for allowing him to fight Vanes Martirosyan on May 5, a bout not sanctioned by the IBF.
The IBF told Golovkin to reach a written agreement with mandatory challenger Sergiy Derevyanchenko before Aug. 3.
Golovkin and Loeffler didn't agree to that condition, according to the IBF.
"It comes as a complete surprise," Loeffler said. "That's not what the Derevyanchenko side was asking for (to strip Golovkin). They were just asking for a certain amount of time before they would get the mandatory opportunity.
"I'm not sure how the IBF got to the point to strip Triple G. It comes as a complete surprise and completely unfair the way the IBF has treated Triple G."
A bout against the unknown Derevyanchenko doesn't make sense financially. Golovkin would make a lot more if he lands a second bout against Alvarez.
Oscar De La Hoya, Alvarez's promoter and CEO of Golden Boy Promotions, recently said a fall fight with Golovkin, who holds belts in the WBC and the WBA, is off after he asked for a 50-50 split. But Loeffler said he spoke to Golden Boy Promotions president Eric Gomez on Wednesday about making the bout happen on Mexican Independence Weekend.
"I've been talking to Eric Gomez on a regular basis," Loeffler said. "I don't want to criticize what Oscar said. It's clearly the biggest fight for both guys and the biggest fight in boxing. It's my job and Eric's job to figure out a way to make the fight work."
Contact Gilbert Manzano at gmanzano@reviewjournal.com. Follow @GManzano24 on Twitter.