Lara's lobbying campaign lacked tact, but gained him fight against Alvarez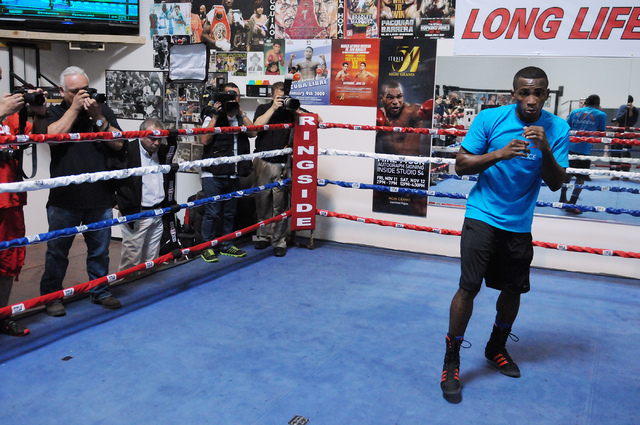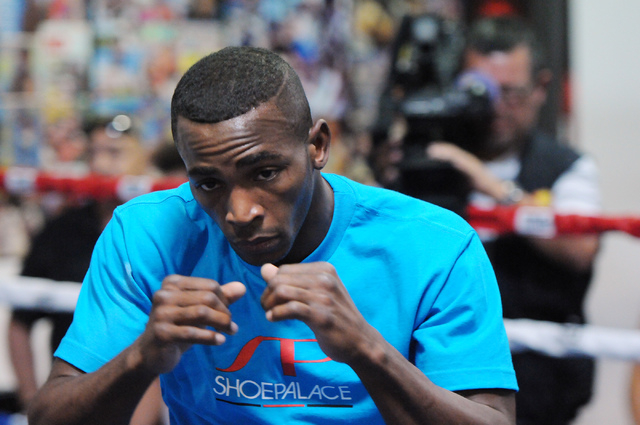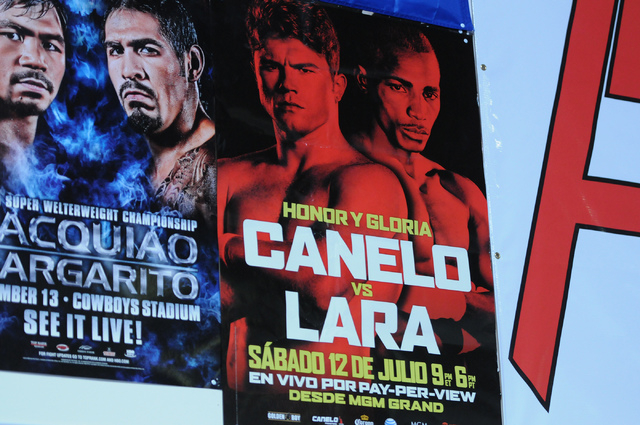 He didn't want to come across as a jerk, but Erislandy Lara figured the only way he could get Saul "Canelo" Alvarez to fight him was to constantly call him out. And if that rubbed some people the wrong way, so be it.
He went after Alvarez on social media. He challenged him in person after Alvarez stopped Alfredo Angulo on March 8 at the MGM Grand Garden.
Eventually, Lara got his wish, and the two will meet July 12 at the MGM on a Showtime Pay Per View card.
"Originally, I never thought he'd take the fight," Lara said Wednesday after his media day workout at Long Life Fighter Gym. "But if I didn't speak up, no way he fights me. So what option did I have but to call him out?"
Lara's World Boxing Association junior middleweight title won't be at stake because Alvarez negotiated the fight for a catch-weight of 155 pounds (the junior middleweight limit is 154). From Lara's perspective, it's just another sign that Alvarez fears him.
"To me, it's totally disrespectful for him not to make weight and fight for my belt," Lara said. "They are the ones who wanted the 1 pound. That's why I'm going to bust his mouth on July 12."
To get to Alvarez, Lara pulled out of a fight on May 2 with former International Boxing Federation champ Ishe Smith of Las Vegas. Ronnie Shields, who trains Lara, said it was an easy call.
"Ishe is nobody to us," Shields said. "He's a former world champion. To us, he would have been a stay-busy fight. We said all along we wanted to fight Canelo. So we're not apologizing to anyone."
Lara (19-1-2, 12 knockouts) weighed 160 pounds Wednesday, so he should have little trouble getting to 155 by the July 11 weigh-in. He has looked sharp in sparring, according to Shields, and everything appears to be on track for a big performance against Alvarez, the former junior middleweight world champion who is 43-1-1 with 31 KOs.
"To win this fight, I'm going to do the same things I always do," Lara said. "I'm going to be patient, and I'm going to fight smart."
Lara, a 31-year-old former amateur world champion from Cuba who lives in Miami and trains with Shields in Houston, said the ultimate goal is to get a fight with Floyd Mayweather Jr. And while Lara isn't trying to look past Alvarez, he said it is only natural to want to face boxing's pound-for-pound king.
"God willing," he said. "That's the fight we ultimately want. First, we take care of Canelo."
Lara was told Alvarez might be looking past him and toward an opportunity to face Miguel Cotto, the WBA middleweight champ. Lara laughed.
"Good," he said. "I hope he is looking past me. It will make my job that much easier."
Lara knows the majority of fans will be rooting for Alvarez. But many people in boxing like Lara's chances, even though he is a plus-160 underdog. Alvarez is minus-200 at the MGM Resorts race and sports books after opening at minus-160.
"Fans tend to cheer with their heart," Lara said. "But people in boxing know who's going to win."
Contact reporter Steve Carp at scarp@reviewjournal.com or 702-387-2913. Follow him on Twitter: @stevecarprj.