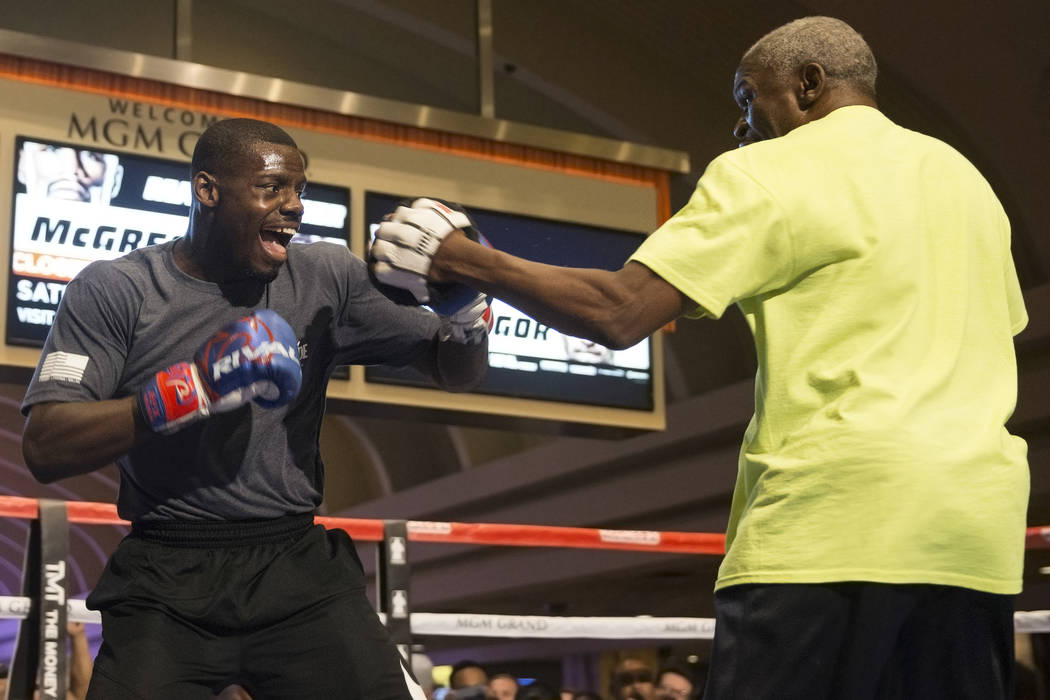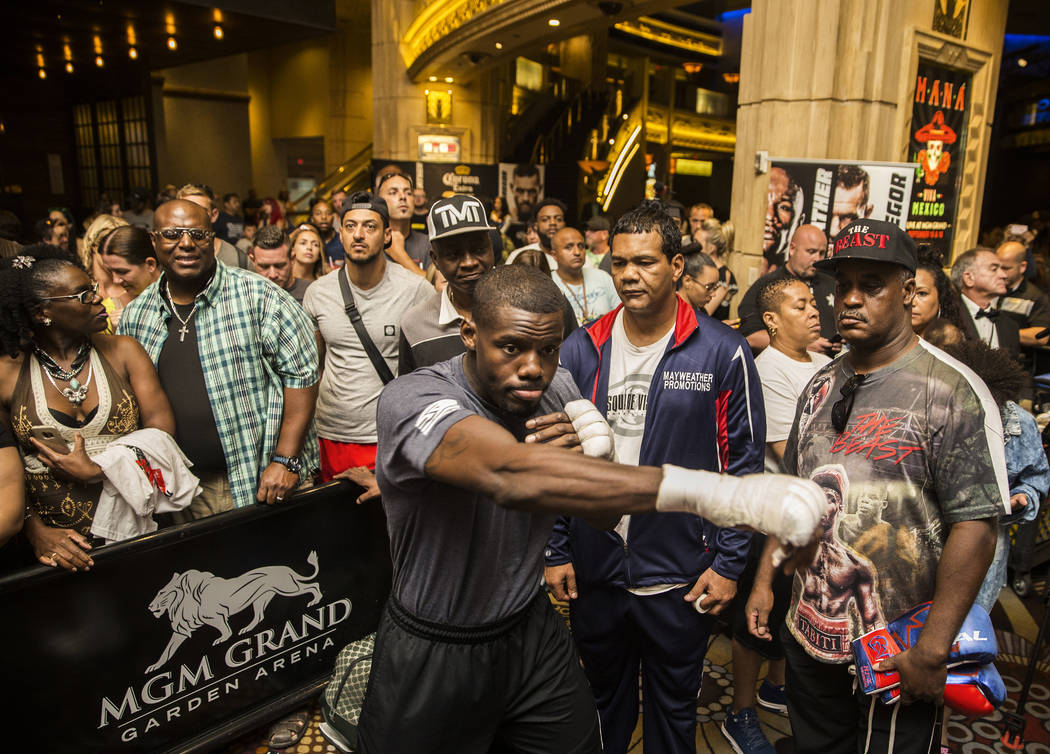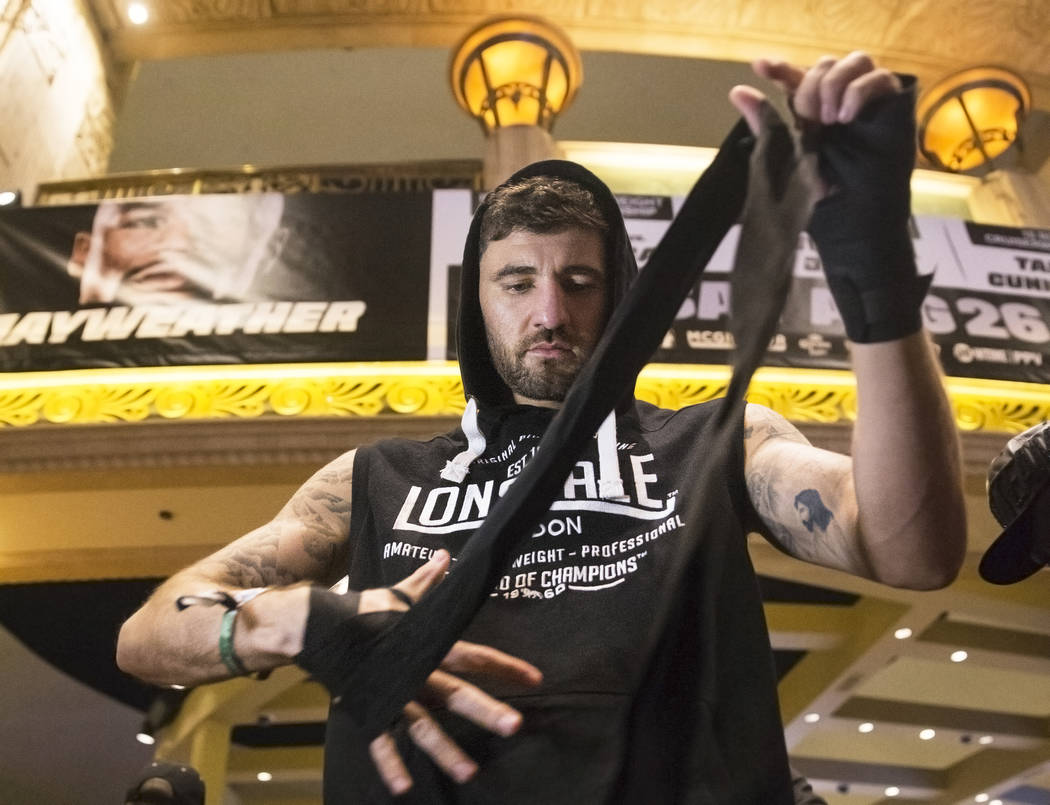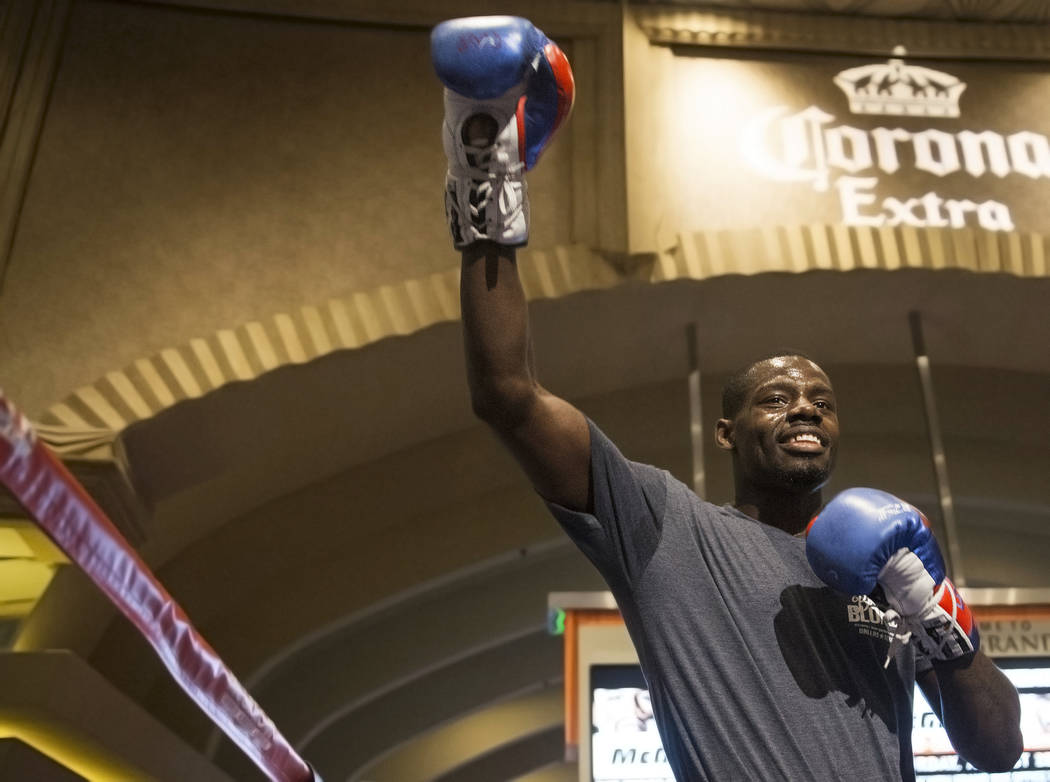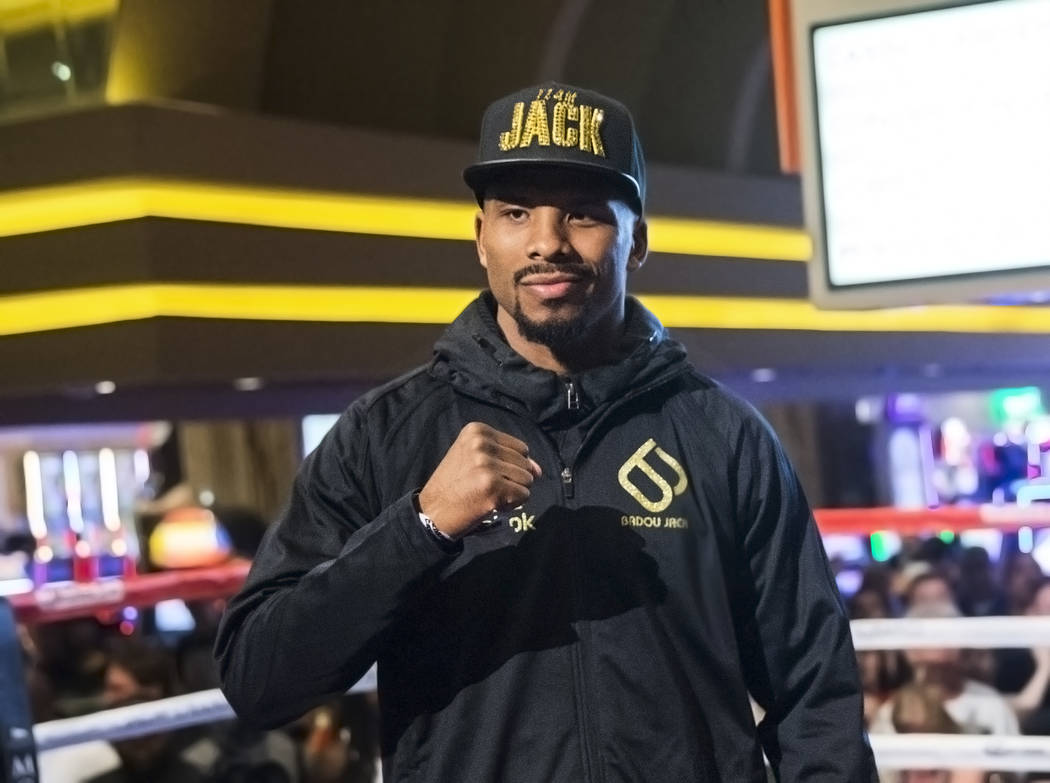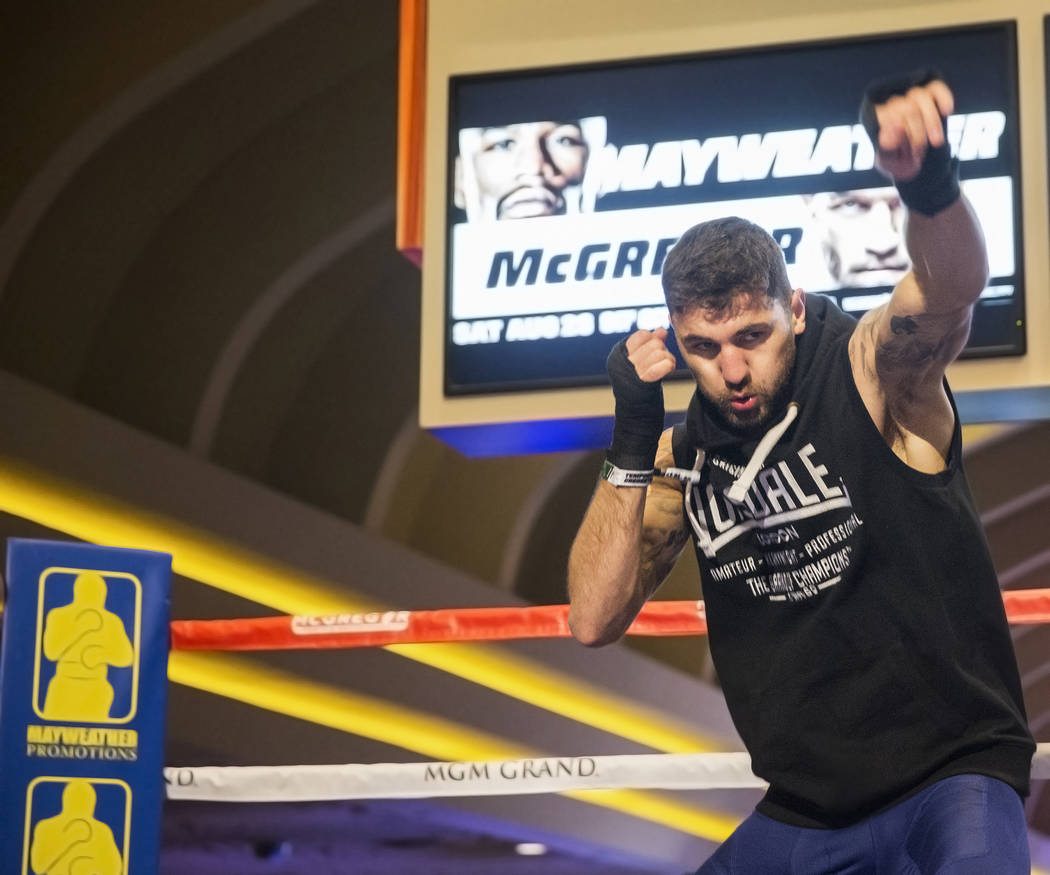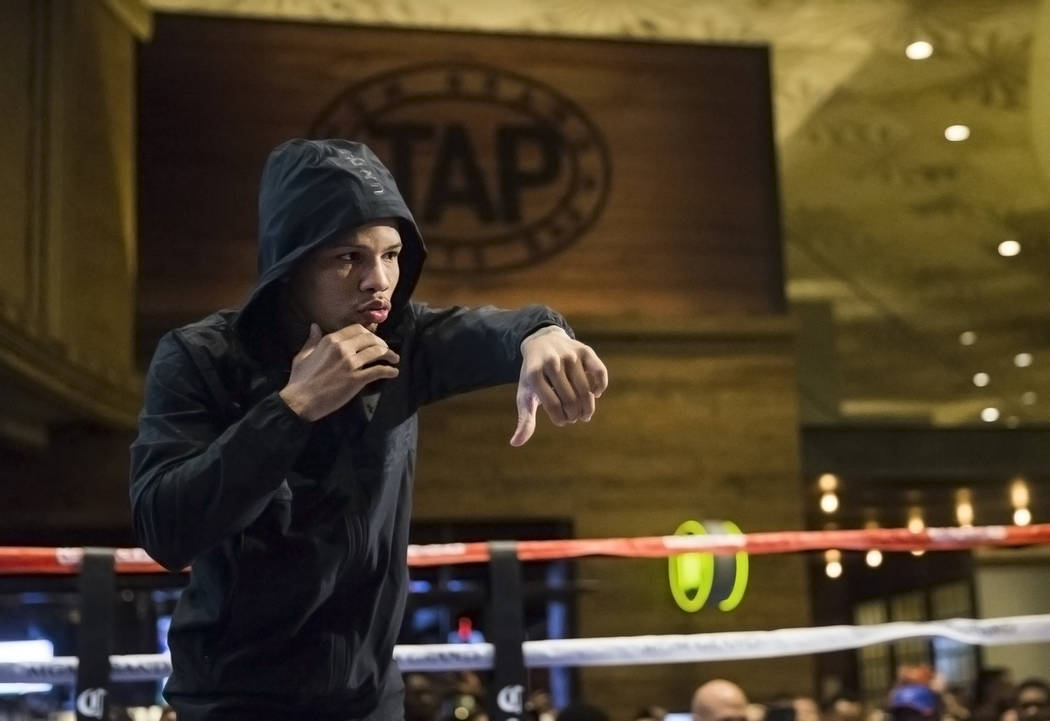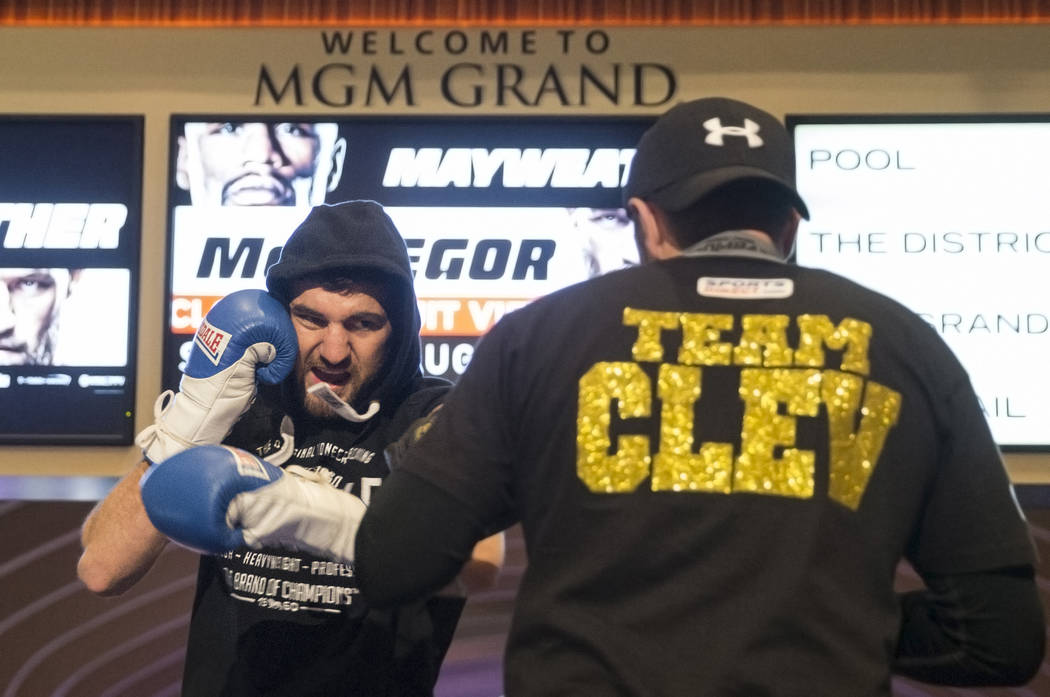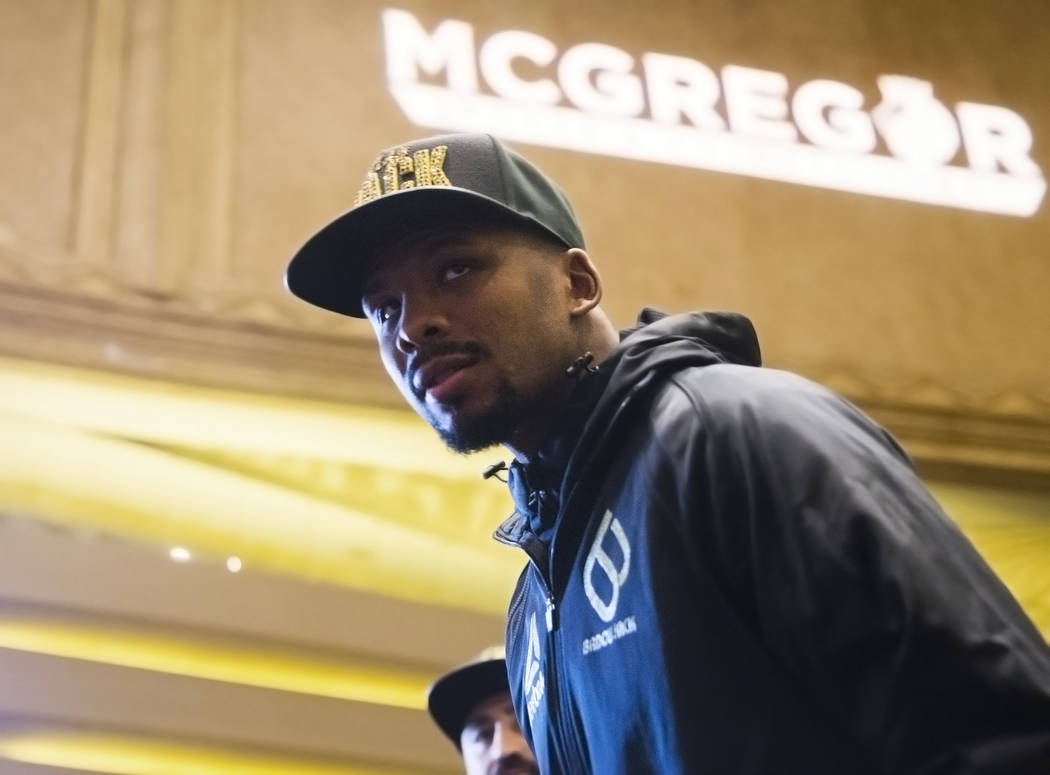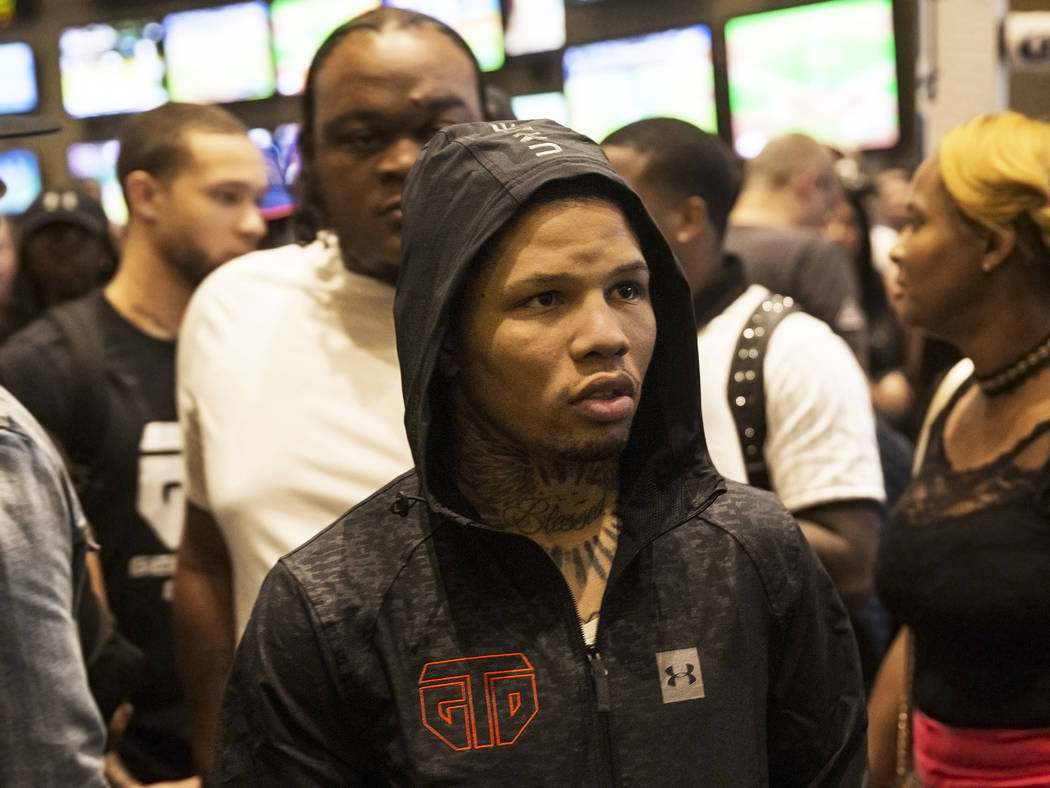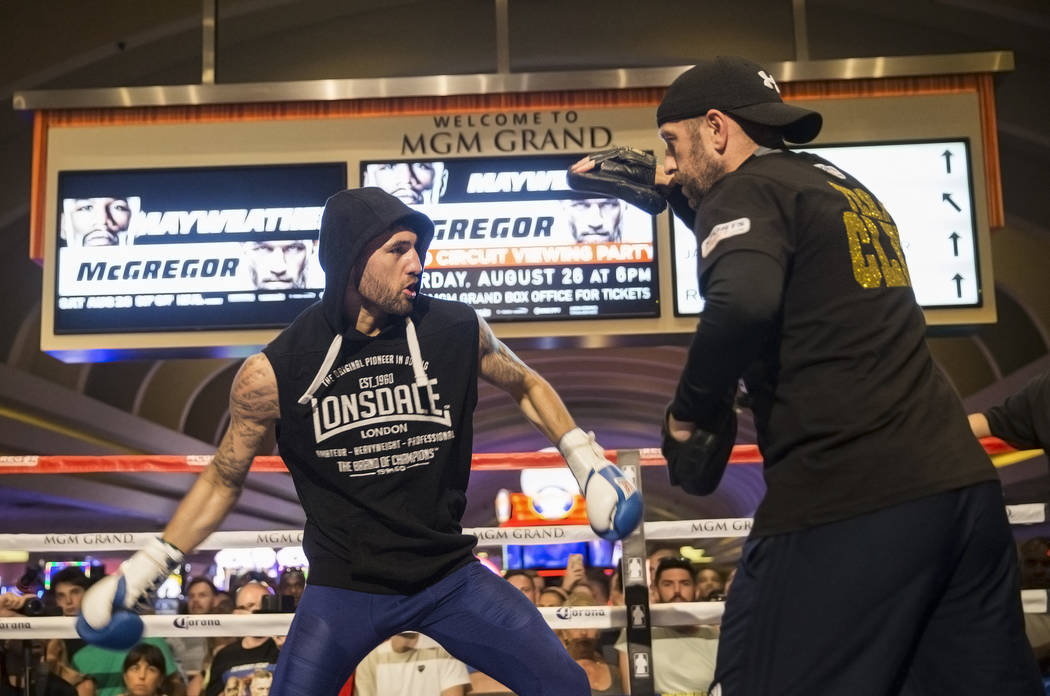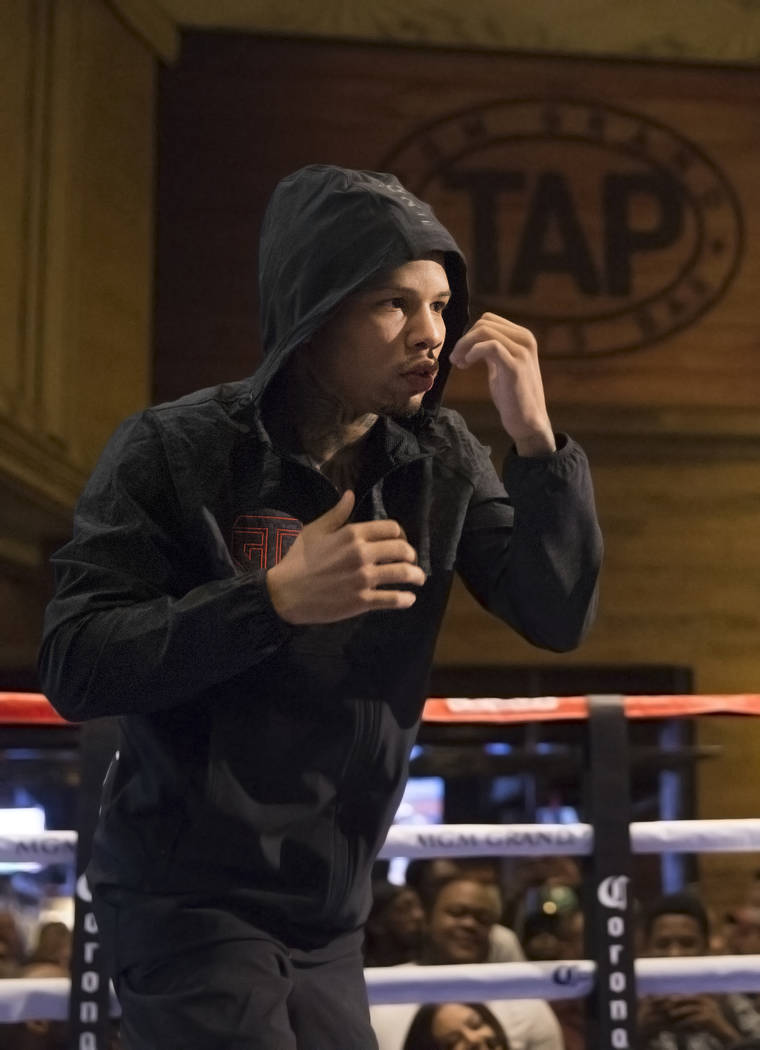 Andrew Tabiti wasn't emotional when he found out he was going to open the biggest pay-per-view event in combat sports history.
"I feel like I'm supposed to be here," Tabiti said. "I feel like I've done it before. Maybe because of all the cards I've been involved with, but it hasn't really hit me yet."
The Spring Valley High product will face Steve Cunningham in a 10-round cruiserweight bout to kick off the Floyd Mayweather-Conor McGregor Showtime card Saturday at T-Mobile Arena.
Tabiti, who is with Mayweather Promotions, has fought on Mayweather's undercards before, but he's never been on the main card. He said the experience of fighting on a Mayweather undercard has helped calm the nerves, but admitted he might feel them come fight night.
"Probably after the fight is when it will really hit me," said Tabiti, 27. "I'll be, 'Oh, dang. I really did this.' "
The athletic Tabiti continues to climb up the cruiserweight rankings by knocking out 12 of his 14 opponents. He won't force a knockout against Cunningham, but he might need a memorable performance to enter the title picture.
Tabiti, who considers himself one of the top American cruiserweights, was overlooked for the World Boxing Super Series cruiserweight tournament that could crown the No. 1 champion in the division. The field consists of four world champions and eight participants.
"They needed an American there," Tabiti said. "I wanted to represent the United States. The cruiserweight division is slept on here. It's a stacked field, and I want to put it on the map."
Tabiti (14-0, 12 knockouts) wants to follow in the footsteps of Evander Holyfield by winning a title at cruiserweight before moving up to heavyweight.
The Las Vegas native doesn't see himself in boxing as long as his opponent, Cunningham (29-8-1, 13 KOs), a 41-year-old who has been fighting since 2000.
"I'm not trying to be in the game as long as Steve Cunningham," said Tabiti, who is trained by Floyd Mayweather Sr. "I want to leave at the right time. Get my money and be world champion, and maybe fight heavyweight and get out of the game."
Tank on the rise
Gervonta "Tank" Davis has been labeled as the next Mayweather. He will get an opportunity to prove it on the grandest stage.
Davis will defend his IBF junior lightweight title against Francisco Fonseca during Saturday's co-main event. Davis is currently the youngest American champion.
"It feels great being a 22-year-old world champion on the biggest card in fight sports history," said Davis, a Baltimore native. "I'm ready to shine.
"I've watched Fonseca, and he's a tough, undefeated opponent who has a high work rate and good defense. My team has a great game plan for this fight, and there are several things we plan to do in order to successfully defend my belt."
Contact Gilbert Manzano at gmanzano@reviewjournal.com. Follow @GManzano24 on Twitter.
Mayweather-McGregor PPV undercard
— Gervonta Davis (18-0, 17 KOs) vs. Francisco Fonseca (19-0-1, 13 KOs) for IBF junior lightweight title
— Nathan Cleverly (30-3, 16 KOs) vs. Badou Jack (20-1-2, 12 KOs) for WBA light heavyweight title
— Andrew Tabiti (14-0, 12 KOs) vs. Steve Cunningham (29-8-1, 13 KOs)