Las Vegan Jesus 'Chuy' Gutierrez fights for minor boxing title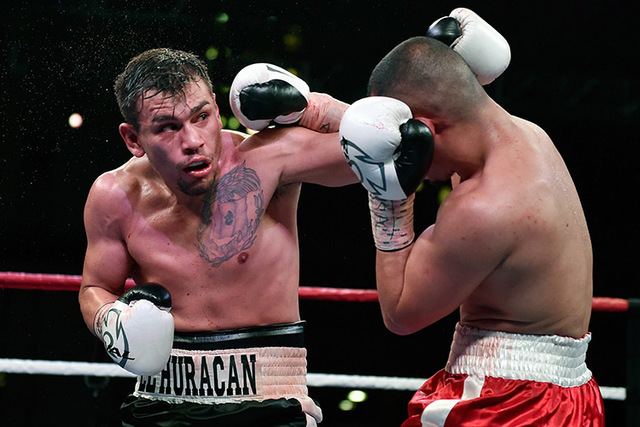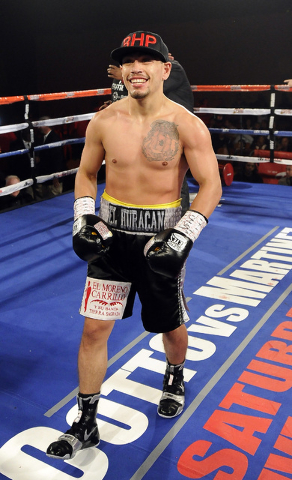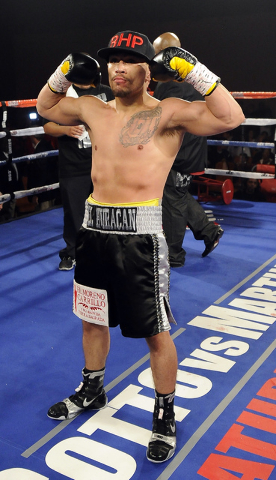 When he heard his fight with Leon Spinks III was canceled along with the rest of the March 12 card at the Downtown Las Vegas Events Center, Jesus "Chuy" Gutierrez wasn't mad.
He should have been, because he was deprived of a paycheck after promoter Roy Englebrecht and Zab Judah filed an application for Judah to fight that the Nevada Athletic Commission said included false statements, prompting it to cancel the card.
Instead, the undefeated lightweight from Las Vegas took the setback in stride. After all, he's had plenty of disappointments in his professional boxing career with opponents falling out because they couldn't make weight or injuries sabotaging potential fights.
"I put it behind me," Gutierrez said. "It's happened before. I just stayed in the gym and stayed sharp hoping something good would happen."
Something did happen. Gutierrez (14-0-1, four knockouts) will fight Friday in the main event at the Downtown Las Vegas Events Center against WBC United States champion Demond Brock.
The 10-round fight will be televised on the CBS Sports Network. The first bell is scheduled for 6:15 p.m., with the televised portion starting at 8.
The bout gives Gutierrez a chance to win back the belt he lost two years ago after failing to make the 135-pound weight limit against Rashad Ganaway. Both fighters made weight Thursday.
Also, the NAC ruled a week ago that all fighters on the March 12 card must be paid in full by Englebrecht.
"For me, this fight is important," Gutierrez said. "It comes at a perfect time in my career. It's a chance to move forward and get my belt back."
Brock (11-3-1, four KOs) is no pushover. The 35-year-old from Kenner, Louisiana, learned how to box during the 14 years he spent in prison for armed robbery. He punches well with both hands, and while Gutierrez is eight years younger, he doesn't see age as an issue.
"I don't take any opponent lightly," Gutierrez said. "(Brock) has the title. He's a good fighter. But I'm ready for anything. I haven't stopped training. I feel like I have all the tools to be great, and this fight can be my coming-out party."
Contact Steve Carp at scarp@reviewjournal.com or 702-387-2913. Follow on Twitter: @stevecarprj
FIGHT NIGHT
Who: Jesus "Chuy" Gutierrez vs. Demond Brock
What: WBC United States lightweight championship
When: 8 p.m. Friday
Where: Downtown Las Vegas Events Center
Records: Gutierrez 14-0-1, 4 KOs; Brock 11-3-1, 4 KOs
TV: CBS Sports Network
Tickets: $14.99, $24.99, $49.99