Leo Santa Cruz defeats Carl Frampton to win back featherweight title
January 28, 2017 - 10:12 pm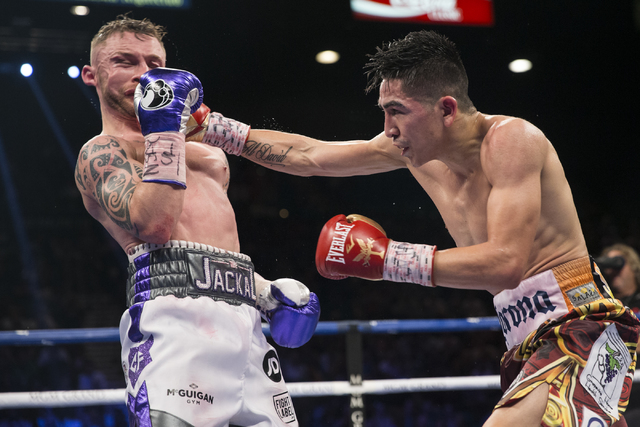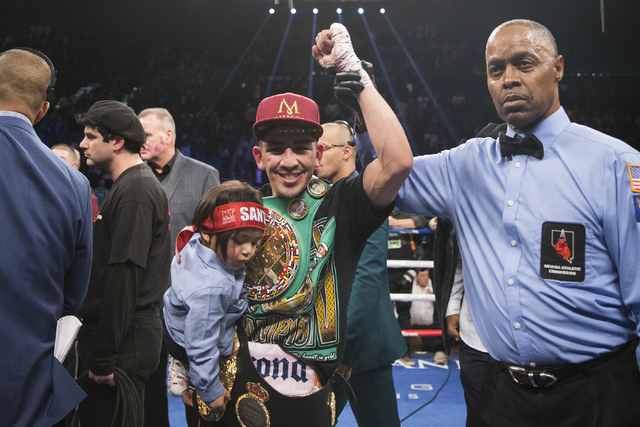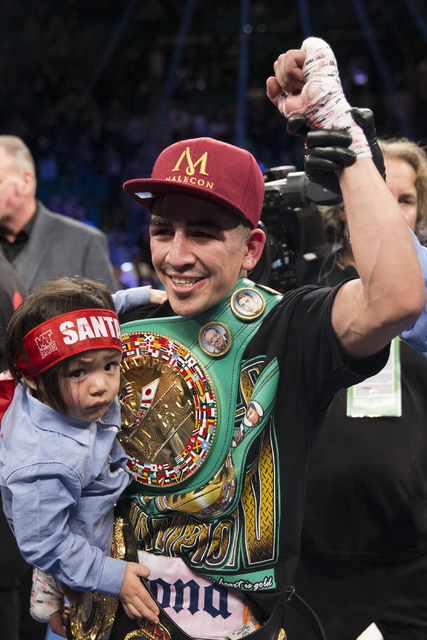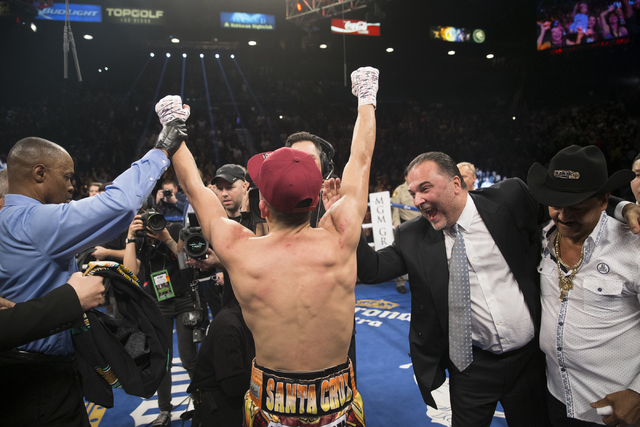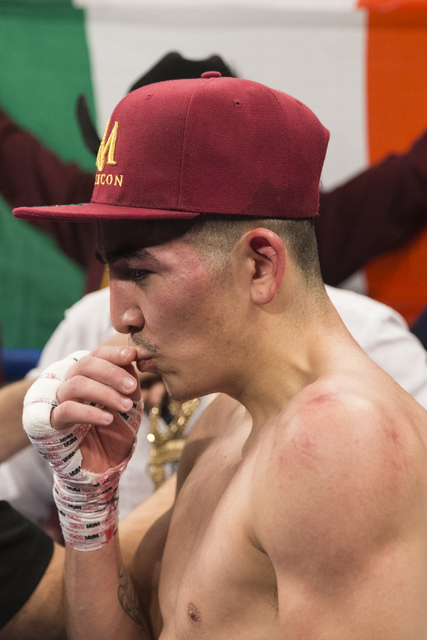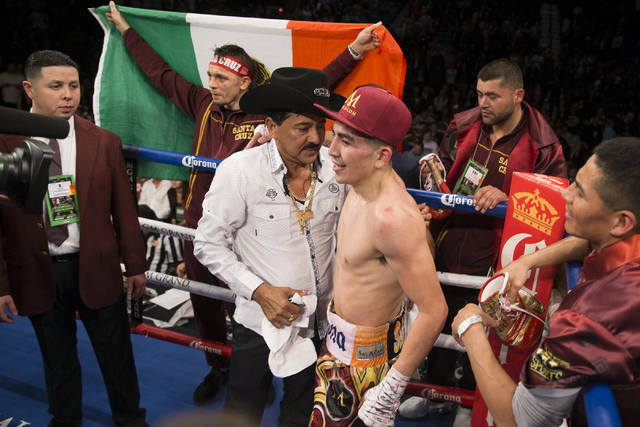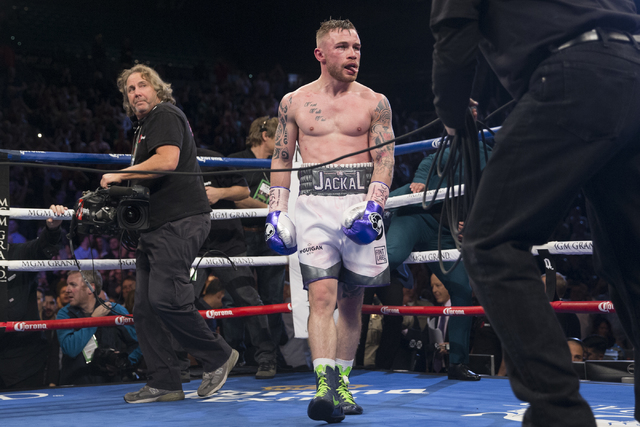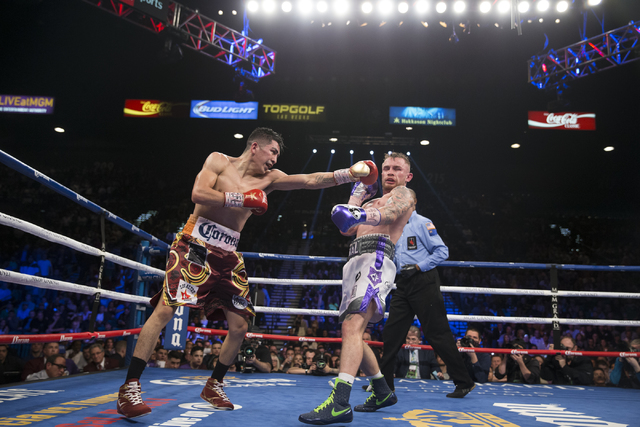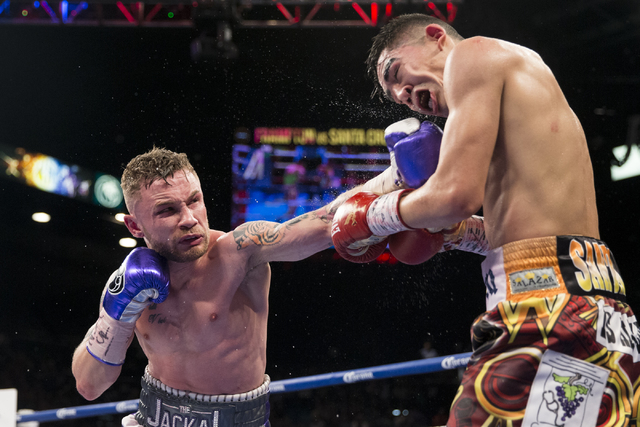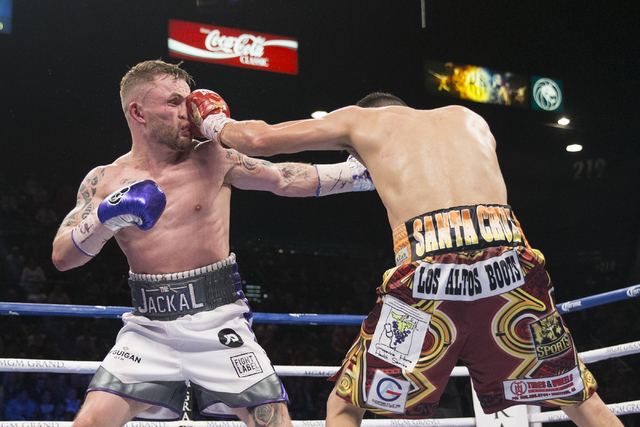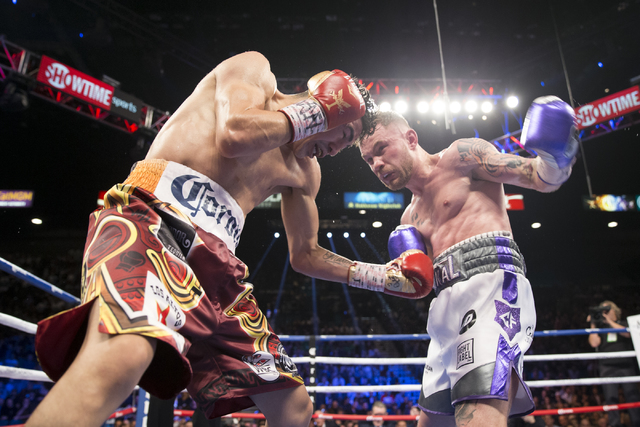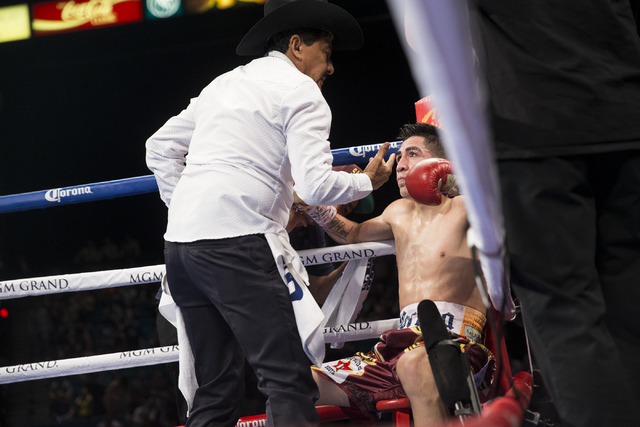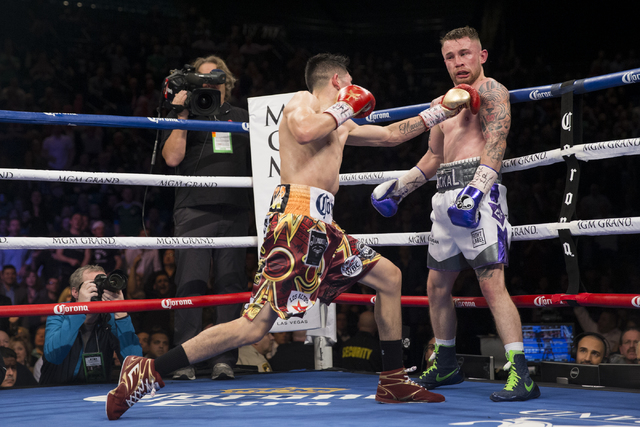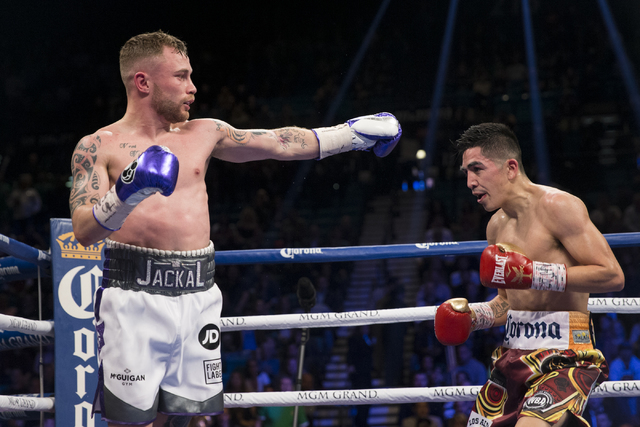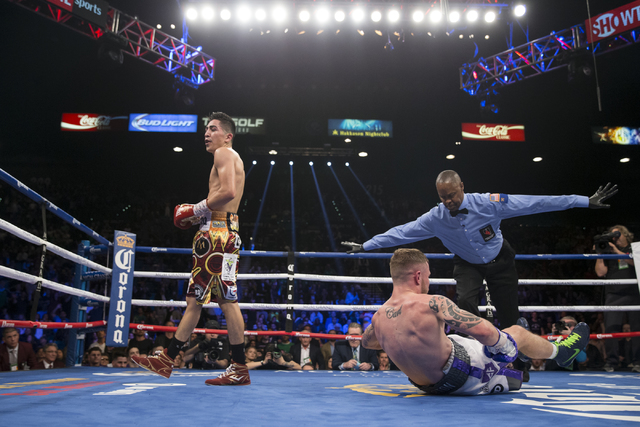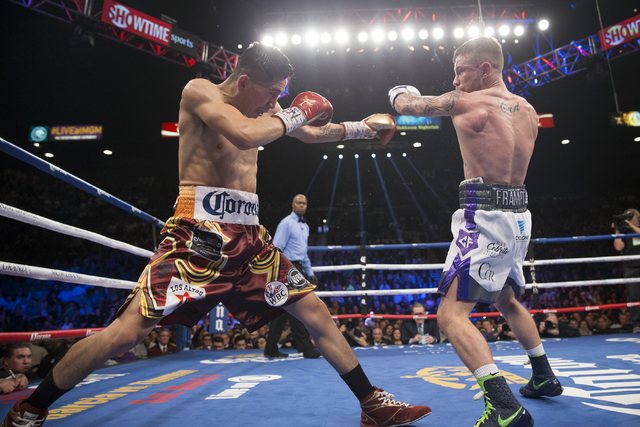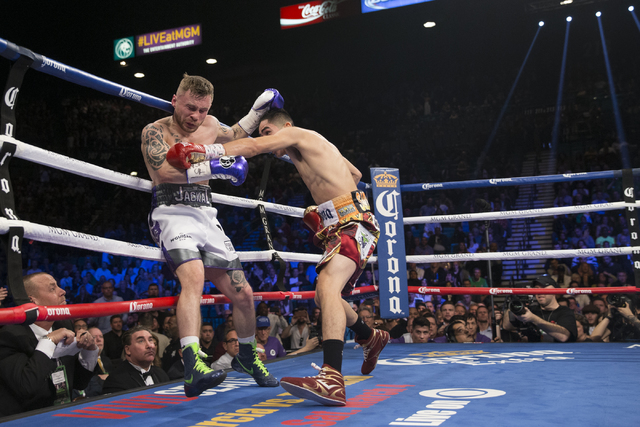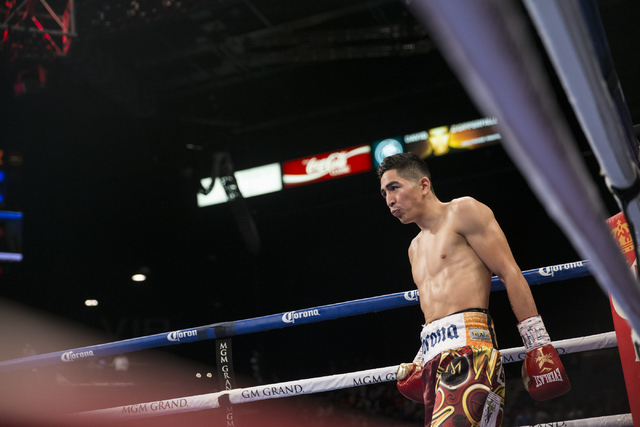 Leo Santa Cruz won't have to contemplate retirement.
The Mexican boxer might not have been serious when he said he would consider leaving the sport if he lost to Carl Frampton a second time, but it doesn't matter if he was lying or not. The memorable series is tied 1-1.
Santa Cruz reclaimed his WBA featherweight belt Saturday night after edging Frampton in a thrilling majority decision (114-114, 115-113, 115-113) before an announced crowd of 10,085 at the MGM Grand.
"I put retirement in my head to tell myself I had no choice but to win," Santa Cruz said. "I gave it my all. I'm a man of my word, and I would be happy to do a third fight."
Santa Cruz (33-1-1, 18 knockouts) lost the title to Frampton (23-1, 14 KOs) six months ago in New York after being outboxed by the Northern Irishman. The roles were reversed in Las Vegas.
The Mexican stayed patient and used his length to attack Frampton's body, and the jab was his best weapon. Santa Cruz landed 81 jabs to Frampton's 28.
"I feel like I deserved it," Frampton said. "It wasn't meant to be, and sometimes I felt the brawler was outboxing the boxer and he told me what he was going to do."
Santa Cruz looked sharp early and built a lead on the scorecards. Frampton couldn't break through Santa Cruz's defense, but got momentum going in the second half of the fight.
At times, the two even opponents fell back to their old brawling ways as the Irish and Mexican crowd erupted.
"My head was telling me to go forward and pressure him, but my dad and corner were telling me to box him," Santa Cruz said. "That's what I had to do."
Santa Cruz's father and trainer, Jose, wasn't around much during the first training camp. He was battling cancer but is in good health now.
"It definitely felt different having my dad fully there for me in the gym and in the ring," Santa Cruz said.
Ringstar promoter Richard Schaefer applauded Santa Cruz for staying committed to the defensive game plan, and said he hopes to do the rubber match soon.
"He's a Mexican fighter, and he likes to entertain," Schaefer said. "He didn't go down to fight small with Frampton. These guys are made for each other in and out of the ring."
GARCIA VS. ZLATICANIN
Mikey Garcia winked at the camera to remind future opponents he never left.
The wink wasn't necessary. Garcia got everyone's attention after delivering a spectacular third-round knockout against Dejan Zlaticanin to win his first world title in three years.
Garcia (36-0, 30 KOs) stunned Zlaticanin (18-1, 11 KOs) with a vicious right uppercut and added a left hook to turn the former champion into the ropes. When Zlaticanin turned around, a power right hand from Garcia was waiting for him.
Zlaticanin hit the canvas and was out cold, as he lost his WBC lightweight title to Garcia at 2:21 of the third round.
"I'm very happy he's OK, and I'm glad he was able to recover from that," Garcia said of Zlaticanin, who needed a breathing mask to regain consciousness. "The natural response is to be celebrating and to be cheerful, but then concern does kick in when I saw he was still laying there for a few minutes."
Garcia is a world champion again after his junior lightweight title reign was cut short three years ago.
The Southern California native was on his way to superstar status until a dispute with former promoter Top Rank took him away from the ring for 30 months.
"I'm very happy with the performance, we were controlling the pace and distance right away from the first round," Garcia said. "I saw some openings, and I thought I could hurt him later down the road, but I wasn't expecting it to be that soon in the fight."
Contact Gilbert Manzano at gmanzano@reviewjournal.com or 702-383-0492. Follow @gmanzano24 on Twitter.