Mayweather wants to fight Pacquaio again in 2016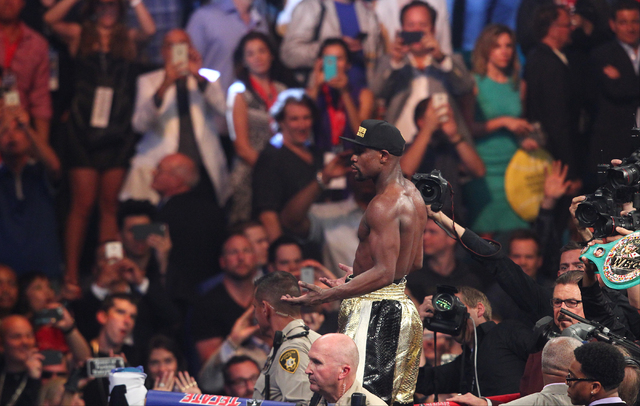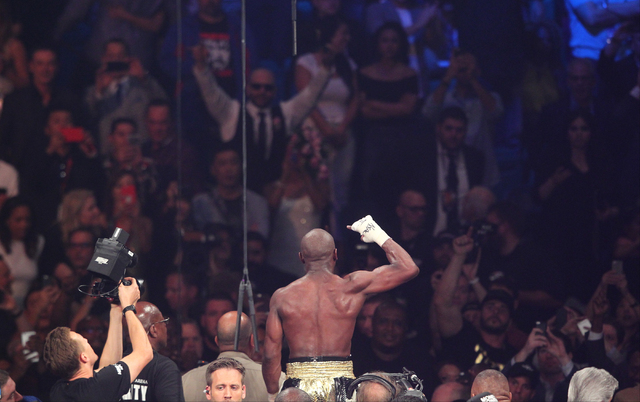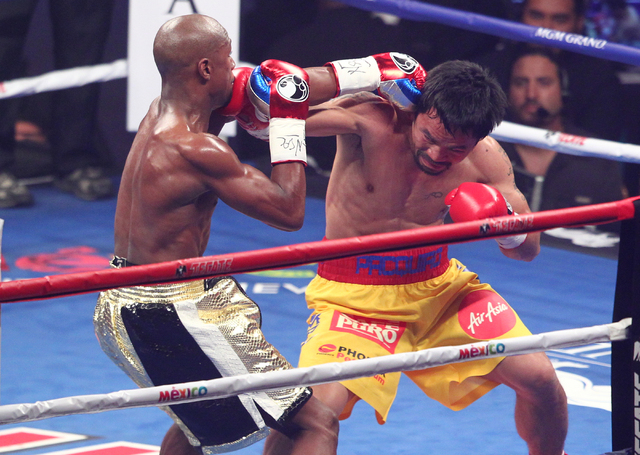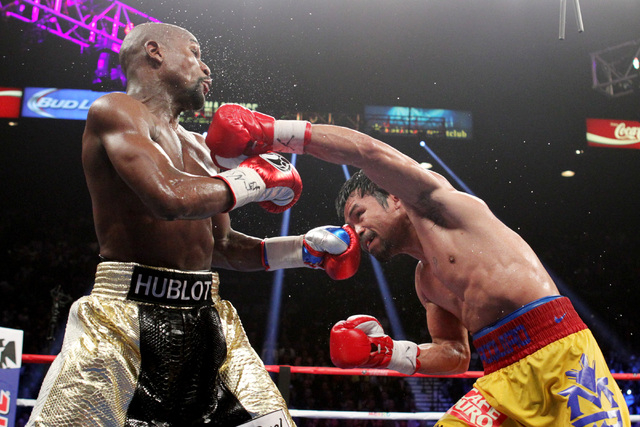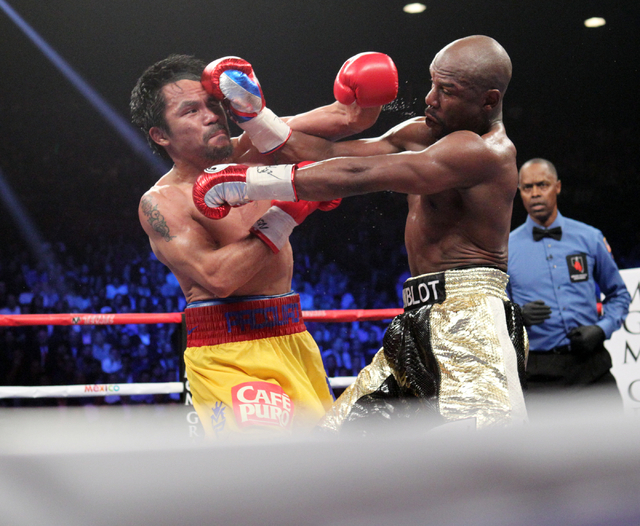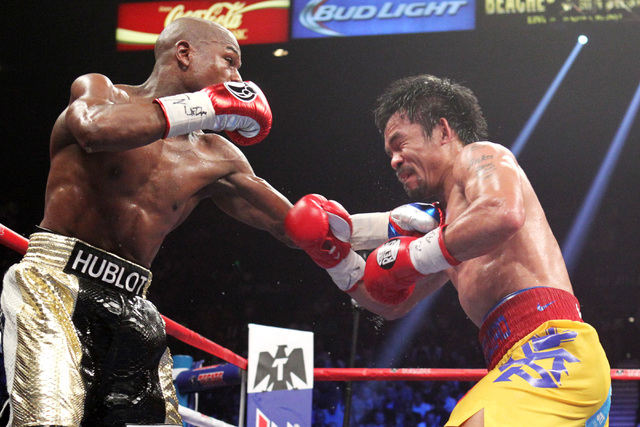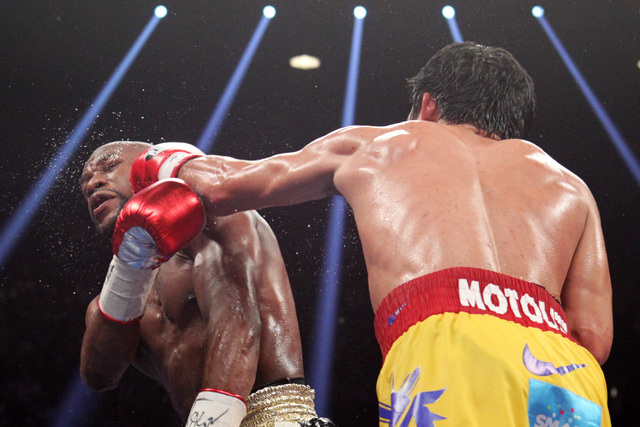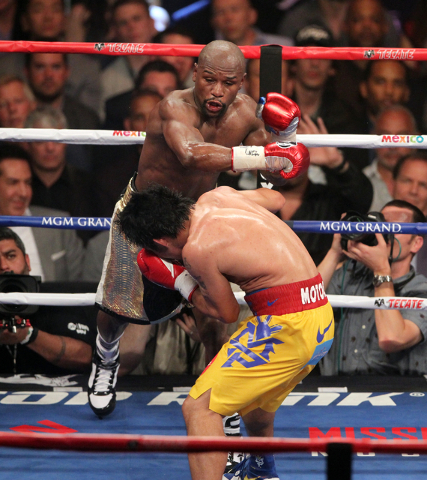 Floyd Mayweather wants a rematch with Manny Pacquiao in 2016.
Mayweather sent a text message to media ally Stephen A. Smith of ESPN about giving Pacquiao "another shot in a year."
Pacquiao said a right shoulder injury prevented him from fighting at his best and Nevada officials denied his request to take an anti-inflammatory shot in his dressing room before the bout.
The 38-year-old Mayweather (48-0) entered Saturday with two titles already at 147 pounds and two more at 154 pounds. The 36-year-old Pacquiao's record fell to 57-5-3.
Mayweather won in one of the biggest fights in boxing history before a sold-out and star-studded crowd of 16,507 at the MGM Grand Garden Arena.
"He's a hell of a fighter. I take my hat off to Manny Pacquiao," Mayweather said. "Now I see why he's one of the guys at the pinnacle."
The chairman of the Nevada Athletic Commission, Francisco Aguilar, said the Pacquiao team did not disclose the injury until Saturday night, so the requests for permission to take the shot and to have a personal doctor in Pacquiao's corner were denied.
"It's part of the game," Pacquiao said at a news conference over the weekend. "I don't want to make alibis or complain or anything … (but) it's hard to fight one-handed."
Pacquao insisted he believed he won and that he hurt Mayweather "three or four times. … I thought I won, but I have to review it when I go back to my hotel to see what's happening."
Pacquiao, trainer Freddie Roach and promoter Bob Arum were vague on the details of the injury, but they even considered postponing the bout a few weeks ago. Pacquiao said he got hurt sometime after mid-March.
RELATED:
Pacquiao to have surgery on rotator cuff
Nevada commission questions Pacquiao's injury claim
Mayweather-Pacquiao fight footage to be sent to space
Mayweather goes 48-0, beats Pacquiao in megafight — PHOTOS
Here's what the megafight looked like in 15 seconds — VIDEO
The almighty dollar flexes its muscles in Pacquiao camp
Mayweather's plan works to continued perfection
Mayweather on the money again, remains undefeated
Late bettors flocked toward Mayweather