NAC chairman: Boxing remains healthy in Las Vegas
December 28, 2014 - 12:53 am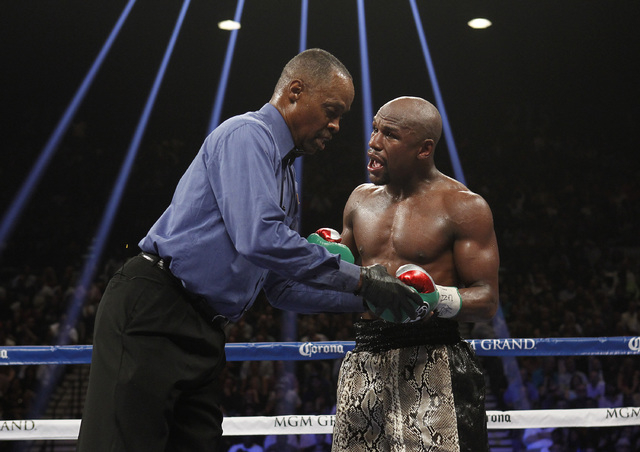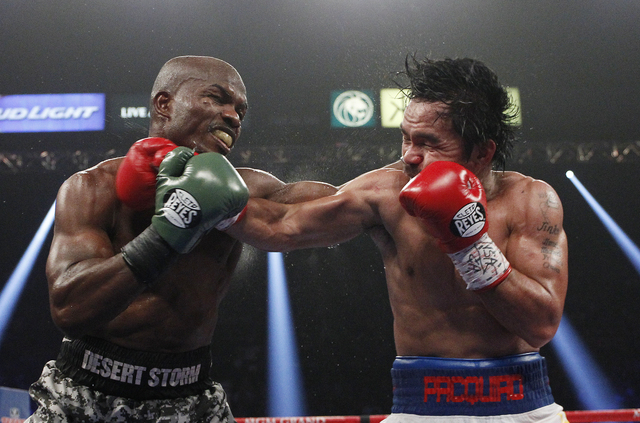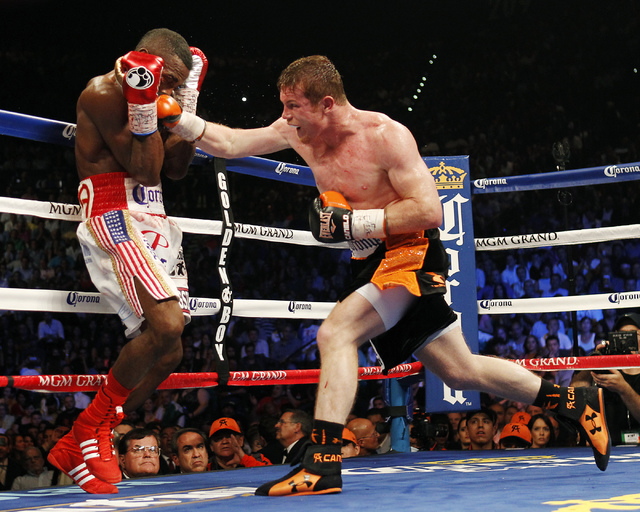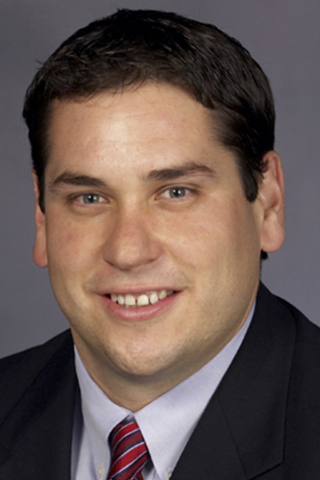 As the calendar turns to 2015, boxing in Nevada appears to be moving in the right direction.
There were more fight cards in 2014 (22) than there were in 2013 (19). Three of the sport's biggest stars — Floyd Mayweather Jr., Manny Pacquiao and Canelo Alvarez — all fought in Las Vegas in 2014, with both Mayweather and Alvarez fighting twice. Two of the sport's biggest promoters, Top Rank and Golden Boy, were able to work together when they staged competing cards without incident on Dec. 13. And a Las Vegas resident, Bermane Stiverne, became heavyweight champion of the world when he stopped Chris Arreola in May to win the World Boxing Council's belt.
Nevada Athletic Commission chairman Francisco Aguilar saw a lot of positives from 2014 for the sport and he's hoping that momentum will carry over into 2015.
"I think it speaks well to the health of boxing," Aguilar said. "We did 22 shows this year, which is a good number. But we'd like to do more in 2015. We want to work with the smaller promoters and figure out a way to help them reduce their costs so they can do more business here while at the same time we're not compromising the integrity of the sport. I know it's very difficult for some of them so we need to try and work closer with them."
It was a year of transition for the commission. Keith Kizer resigned in January as executive director and was replaced by former boxing judge Bob Bennett. Commissioner T.J. Day of Reno died in late January after a long illness and was replaced on the five-member panel by Anthony Marnell III of Las Vegas. Aguilar said he thought the NAC managed well through the changes, particularly Kizer's, which saw Aguilar essentially handle two roles until Bennett began work in May.
"I learned that this is a difficult job and you have to analyze the situation and you have to listen before you speak," Aguilar said. "I think Bob has done an outstanding job so far as executive director. He has a passion for boxing and he understands what the officials go through, having been a former judge himself. He understands the pressure the officials face when they're working a fight."
Aguilar said the commission's No. 1 challenge going forward is to enhance fighter safety and combat drug abuse. He'd like to see penalties for athletes caught using performance-enhancing drugs to be stiffer and he wants to continue to expand out-of-competition random drug-testing to include more fighters, not just those who compete in world title fights.
"I can't speak for the other commissioners but I think we need to make our rules even tougher when it comes to drugs," he said. "It's not fair to those who are competing clean.
"I also think we need to continue to educate the fighters about safety issues. How you train, how you spar, what you put in your body, anything that can be detrimental to your performance. We've got a lot of information up on our website that speaks to fighter safety and I want to see more fighters take advantage of that information and put it to use when they prepare for a fight."
Aguilar also hopes to see more consistent officiating in Nevada in 2015, particularly in judging. While he has supported the work of the judges hired by the state, Aguilar knows there have been fights where the scoring left people scratching their heads wondering if they were watching the same thing as the three judges seated at ringside.
"As a commission, I believe it's our responsibility to give our officials the tools they need in order to be successful," he said. "That means more seminars, more clinics, more opportunities to learn. We need to be more consistent in how our officials perform and education and experience are two ways we can do that."
Aguilar hopes to hire a couple more referees for boxing as well as expand the pool of judges for 2015. The NAC did that in mixed martial arts in 2014 and Aguilar would like to see boxing also expand its roster of local officials.
"I think we need to bring younger people into the sport," he said. "I feel we've got an excellent group of referees and judges. But they're not getting any younger and we have to add more depth to our pools of referees and judges."
With several big fights being talked about for 2015, primarily the long-awaited showdown between Mayweather Jr. and Pacquiao, Aguilar's hope is that the upcoming year sees Las Vegas remain a major player in the boxing scene.
"At the end of the day, I want Nevada to maintain its reputation as the fight capital of the world," he said.
Contact reporter Steve Carp at scarp@reviewjournal or 702-387-2913. Follow him on Twitter: @stevecarprj.