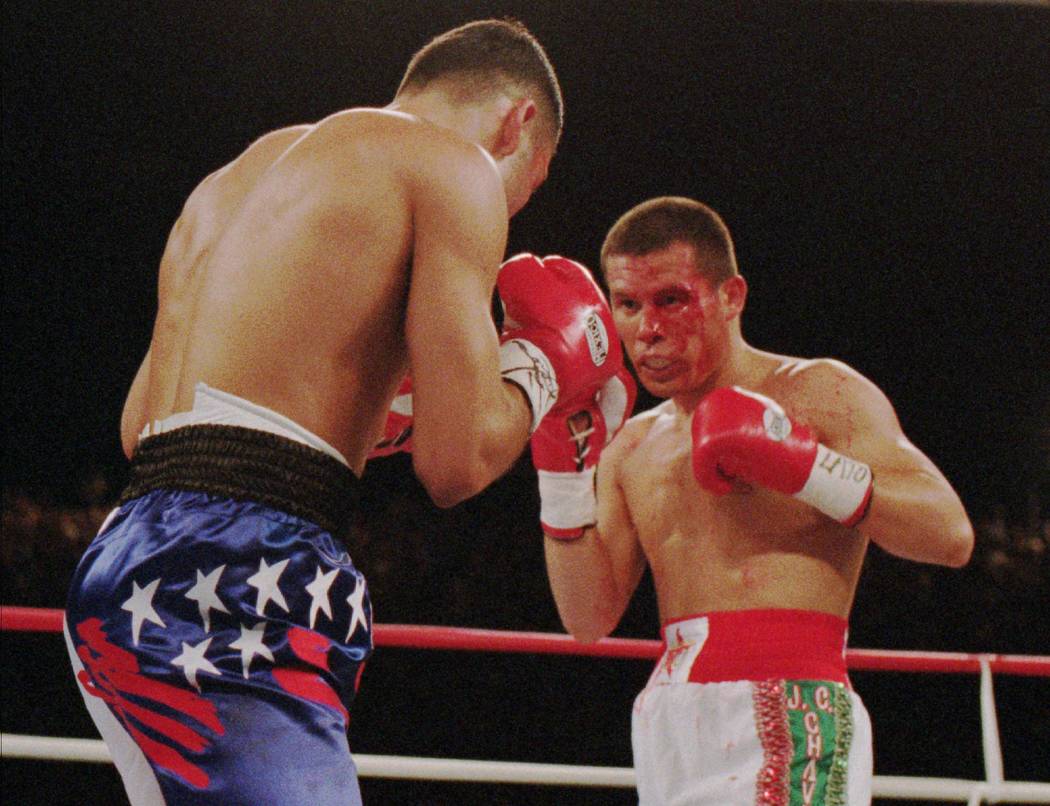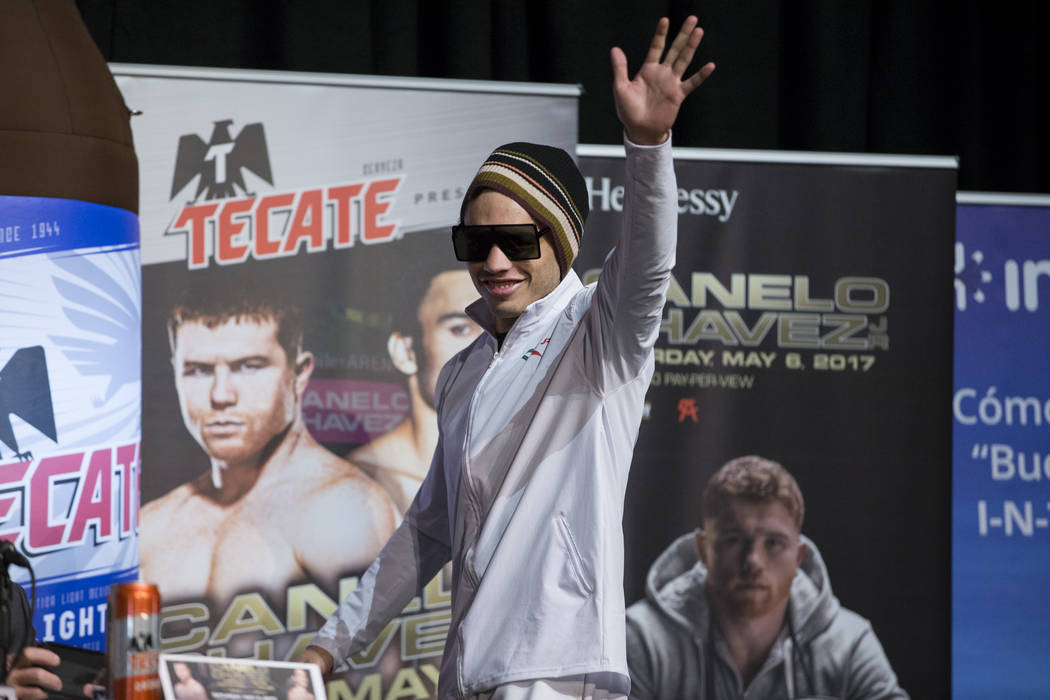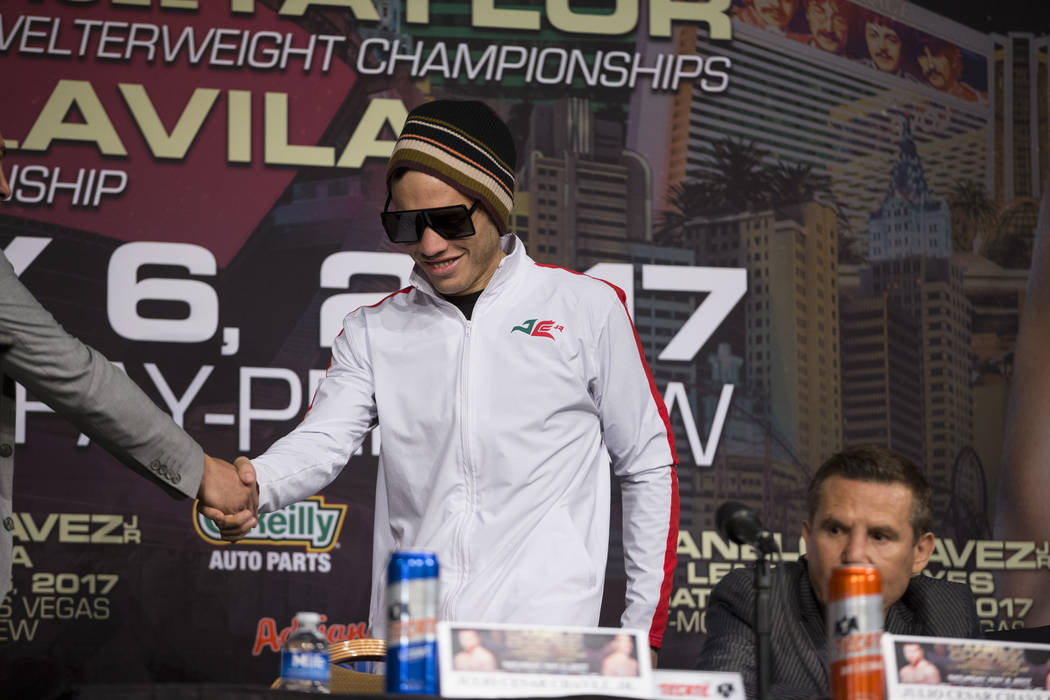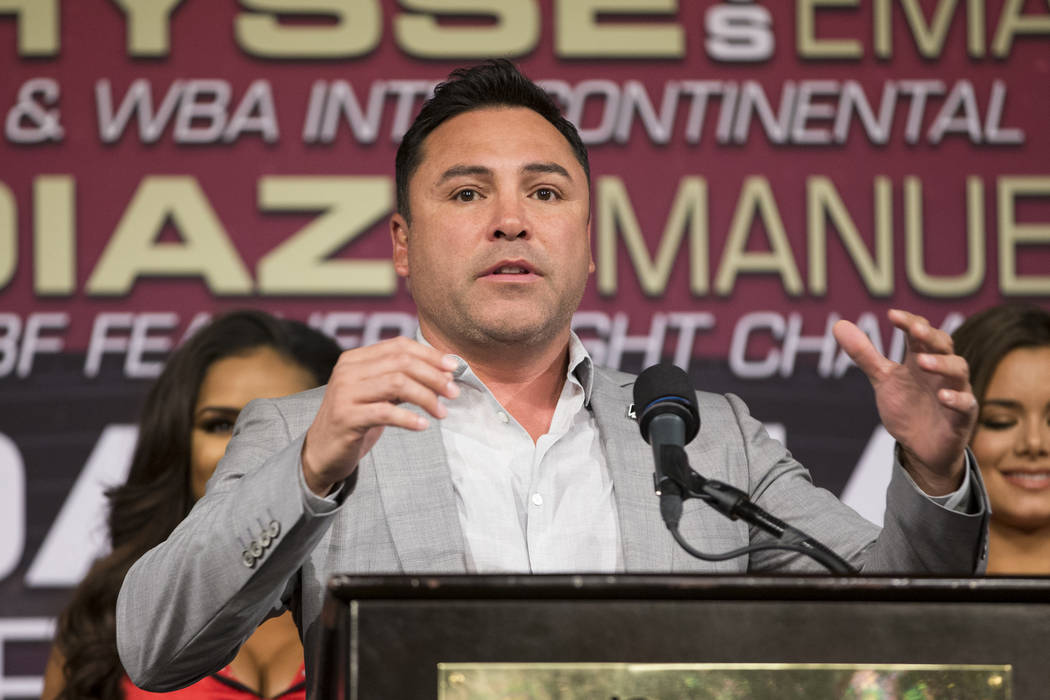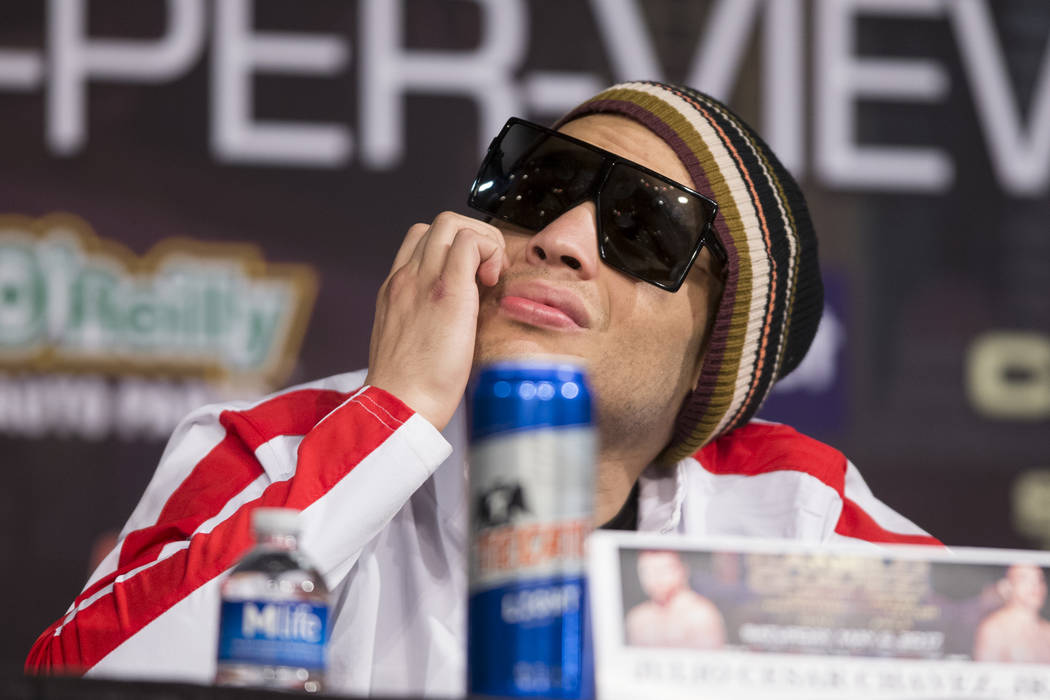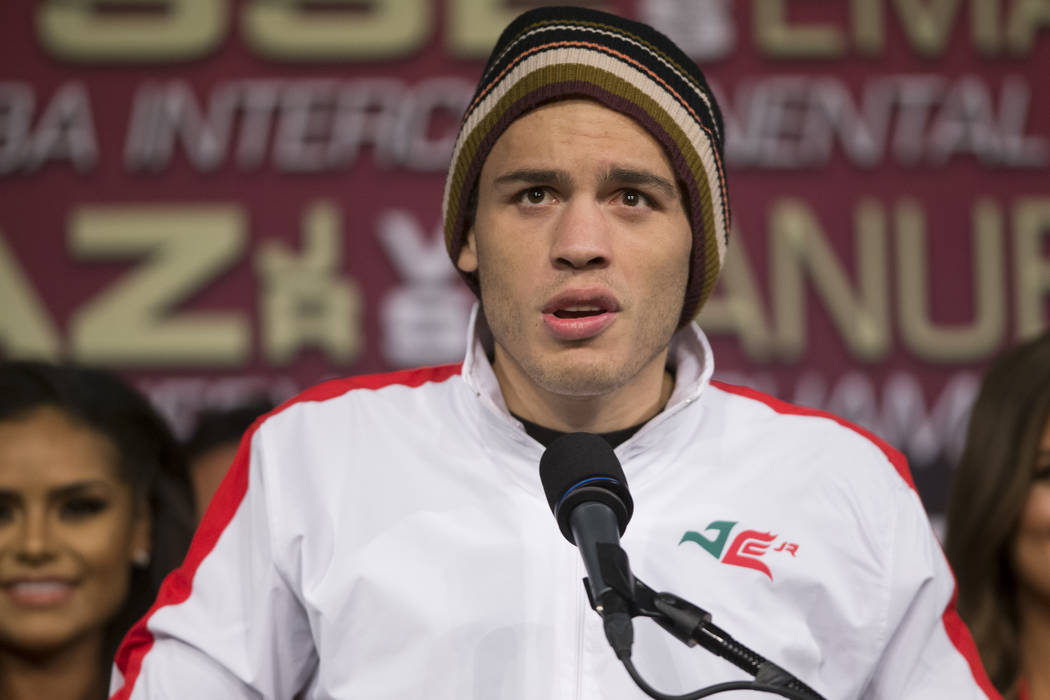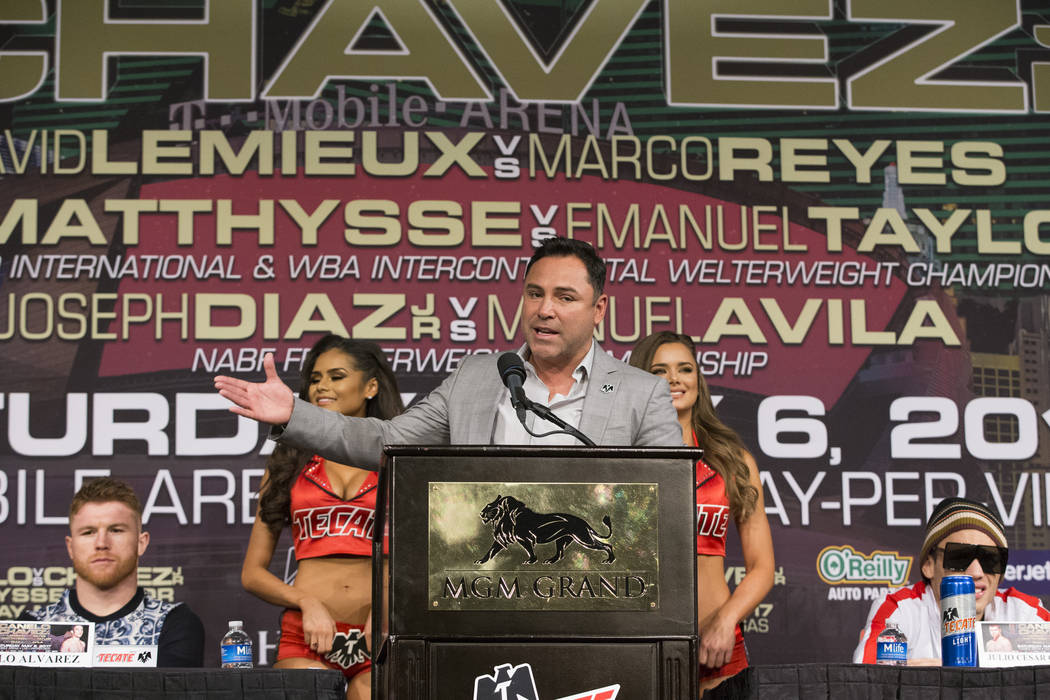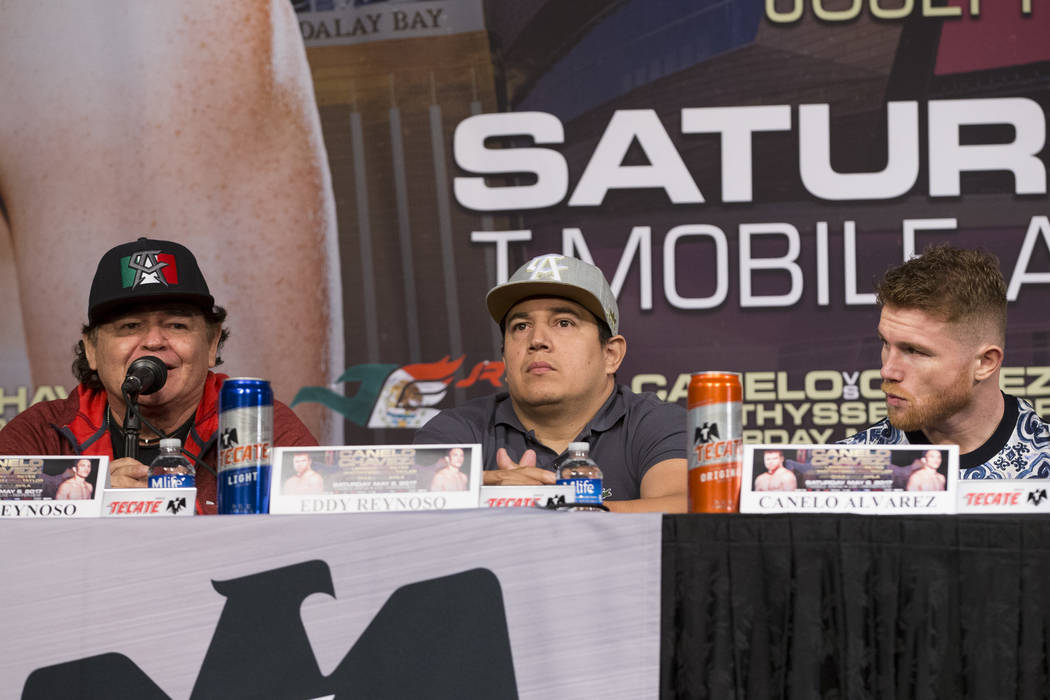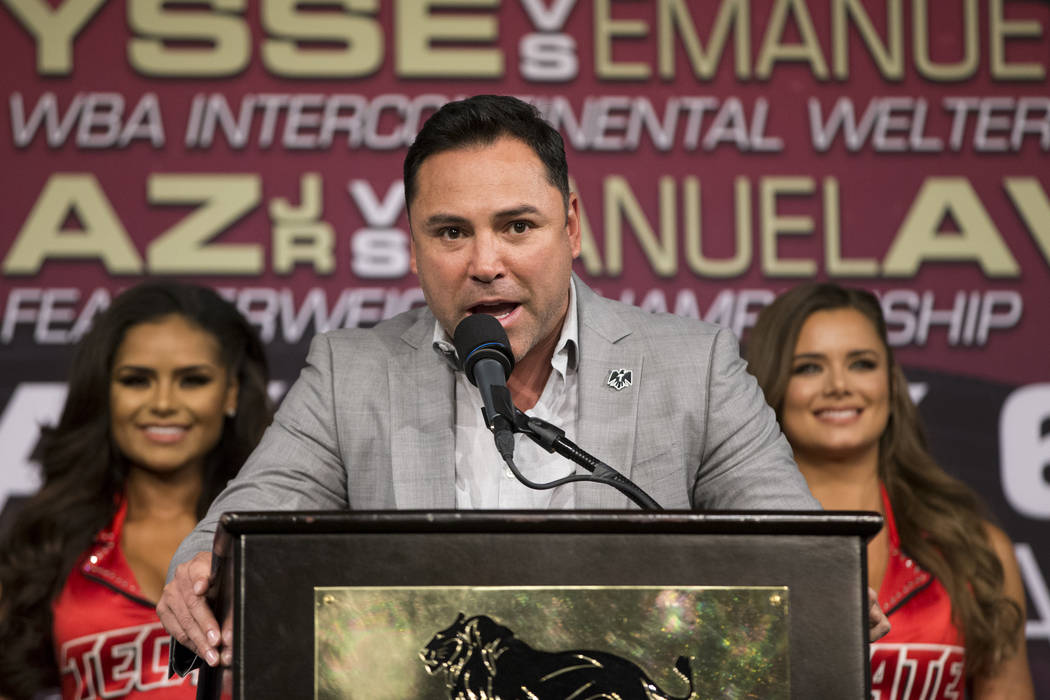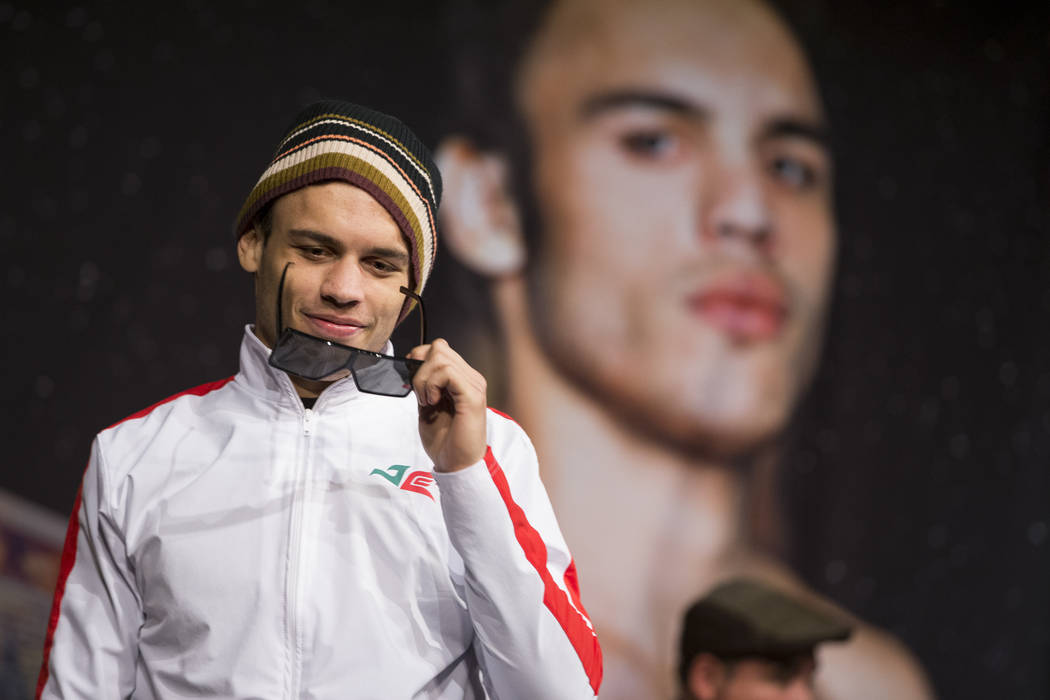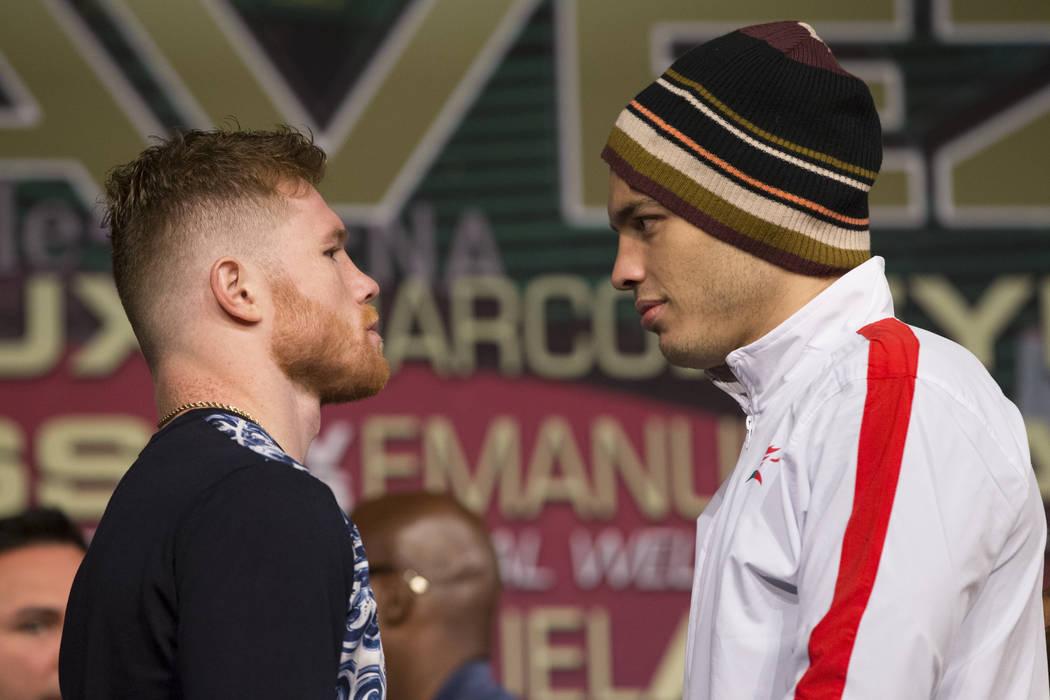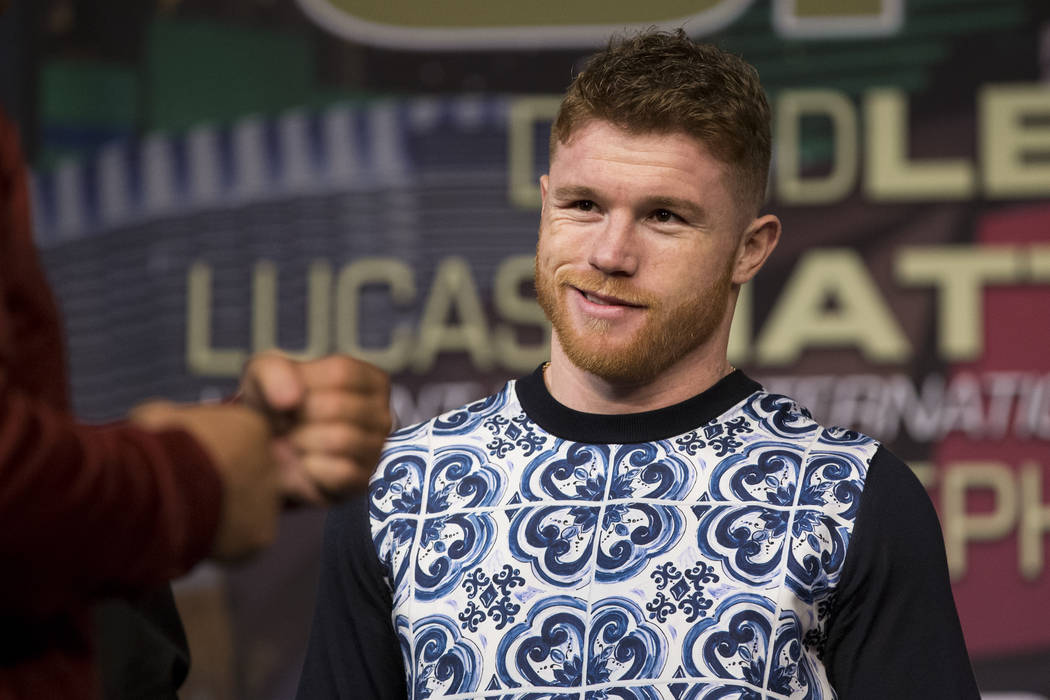 Oscar De La Hoya and Julio Cesar Chavez Sr. locked eyes and exchanged grins when they were reminded of their fights during a news conference Wednesday at the Ka Theatre inside the MGM Grand.
The former foes probably had instant flashbacks for those few seconds they paused to look at each other. De La Hoya defeated Chavez twice in two fights in the 1990s in Las Vegas.
Fast forward two decades. De La Hoya and Chavez find themselves in opposite corners for a megabout in Sin City again — sort of.
De La Hoya and Chavez were asked to express their feelings and concerns for the Saul "Canelo" Alvarez-Julio Cesar Chavez Jr. bout Saturday at T-Mobile Arena since the two are close with the fighters. Chavez Jr. is the son of the Mexican legend, and De La Hoya has been Alvarez's promoter for the past decade.
"Oscar is like (Alvarez's) father, so I guess he should feel a little nervous," Chavez Sr. said with a smile. "I'm feeling nervous as a father, and boxing could be won or loss in the ring."
The older Chavez might have been poking fun at his rivals with the father remark. It's evident that De La Hoya gives Alvarez special treatment because he's the top moneymaker for Golden Boy Promotions.
Chavez Jr.'s father also had a dig for Alvarez.
"To steal a line from Canelo, with all due respect to him, it's time to leave the bull (explicit) behind and fight for honor and glory," Chavez Sr. said.
Alvarez made that line famous last Cinco De Mayo weekend when he invited Gennady Golovkin into the T-Mobile Arena ring and challenged him for an immediate match. The two have yet to fight.
Despite the subtle barbs from Chavez Sr., the two legends have said this weekend's battle isn't Part 3 of their rivalry.
"This is Canelo versus Chavez Jr.," De La Hoya said. "We had our time. We wrote our story in the history books, and now it's time for Canelo and Chavez Jr. to write their chapter.
"I don't see it as a real personal fight for me, but I don't know how Chavez feels. I'm just glad I'm going to be there to witness it firsthand."
De La Hoya called Chavez Sr. his childhood hero and said he has a good relationship with the Mexican icon.
The former U.S. gold medalist did offer one comparison from Saturday's bout to his first match with Chavez Sr.
"I remember when I fought Chavez, I was a totally different fighter because I was motivated to beat the best fighter in the world at the time," De La Hoya said. "So I did things I didn't know that I had in my tool box.
"Canelo kind of has that because there is so much emotion involved, but he just needs to stick to the game plan. Canelo is a professional. He knows what he has to do."
De La Hoya, who is of Mexican-American descent, was viewed as the villain among the Latino community at the time for knocking out Chavez Sr. in their first fight in 1996 at Caesars Palace, and making him quit on his stool the second time two years later at the Thomas & Mack Center.
"The Mexicans were definitely in favor of Chavez all the way, but it went beyond that," said Ricardo Jimenez, who was ringside for both fights with La Opinion. "I think everyone thought Oscar was living off his gold medal and didn't deserve the fame. They wanted Chavez to beat him, but he was already on the downhill by then.
"Here, Canelo is kind of like Oscar because some Mexican fans think he's just benefiting from the TV exposure. Mexican fans are a bit divided for this fight."
Chavez Jr. said getting revenge for his dad is an added boost for Saturday.
"Canelo isn't Oscar De La Hoya's son, so there isn't much feelings about those two fights with my dad," Chavez Jr. said. "But part of me wants to get revenge for my dad since Oscar is the promoter of this fight and is rooting for Canelo."
Golden Boy duo vs. Chavez family
— Saul "Canelo" Alvarez fights Julio Cesar Chavez Jr. Saturday at T-Mobile Arena
— Oscar De La Hoya is Alvarez's promoter; Chavez Jr. is the son of the Mexican legend, Julio Cesar Chavez Sr.
— De La Hoya defeated Chavez Sr. twice in Las Vegas during the 1990s
— Chavez Sr. won his first 87 fights
— De La Hoya won titles in six weight classes
Follow all of our boxing coverage online at reviewjournal.com/boxing and @RJ_Sports on Twitter.
Contact Gilbert Manzano at gmanzano@reviewjournal.com or 702-383-0492. Follow @gmanzano24 on Twitter.