Over 1,000 Mayweather v. Pacquiao tickets available on Stubhub
April 30, 2015 - 10:14 pm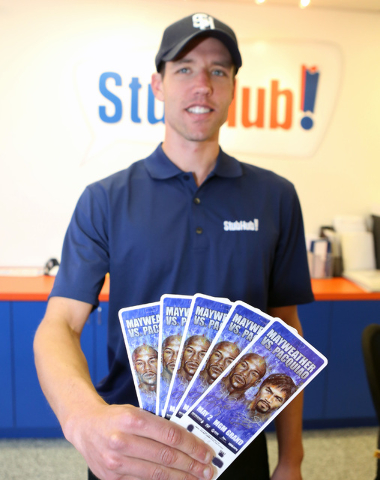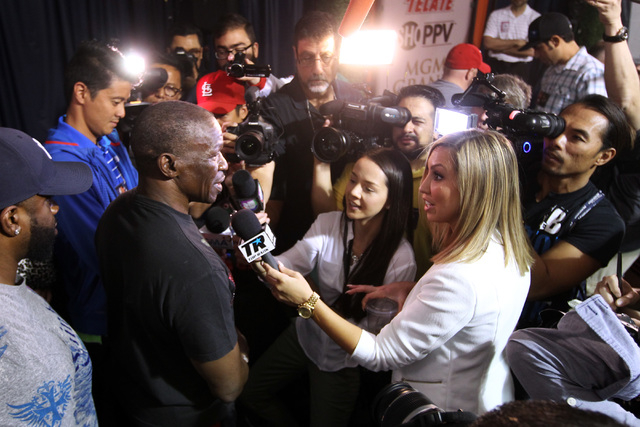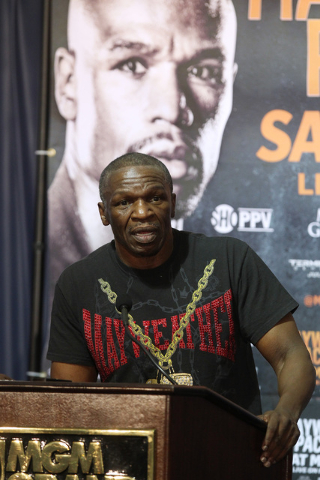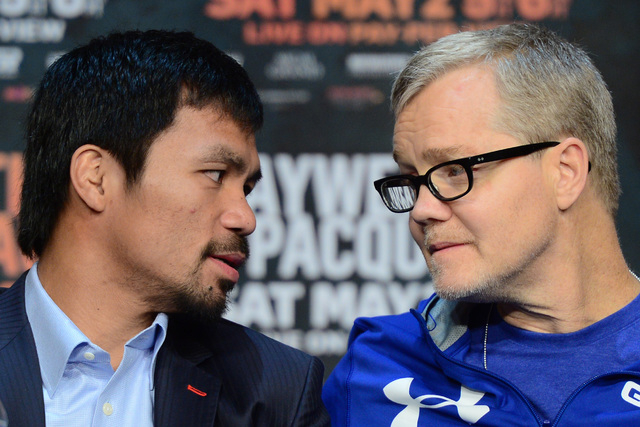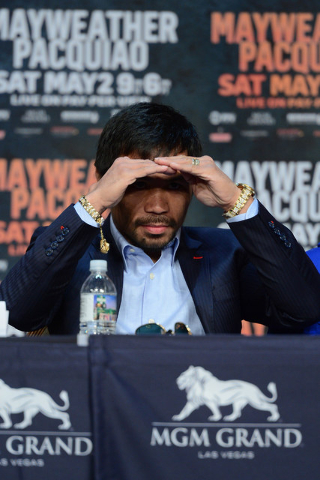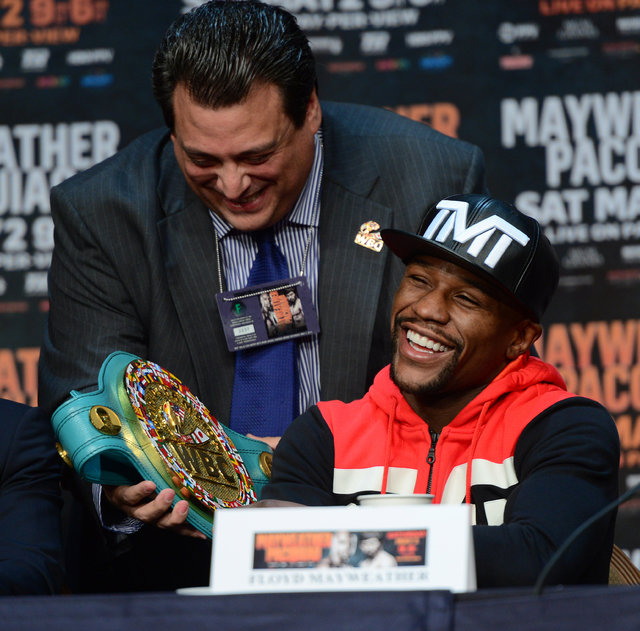 For a boxing match hyped as the "fight of the century," there sure are a lot of available tickets out there.
StubHub, kind of an eBay for sports event and concert ticket buyers and sellers, was offering 1,093 tickets as of 11 p.m. Thursday for Saturday's showdown between undefeated welterweight Floyd Mayweather Jr. and rival Manny Pacquiao.
In fact, the StubHub office on Wednesday received 200 to 250 fight tickets from sellers looking to profit on the sales of their ducats. The MGM Grand Garden released the physical tickets for the first time to people who bought them on Wednesday.
Some of those ticket buyers turned around and handed them to StubHub's Las Vegas office in hopes of flipping them to a deep-pocketed boxing fan.
In a classic example of supply and demand, people are lowering their asking prices for the fight tickets from last week when the cheapest fight ticket on StubHub was about $6,000 to this week when the least expensive ticket is $2,930.25.
"People are watching the market trying to figure out how to buy the cheapest ticket," StubHub spokesman Cameron Papp said Thursday.
As of Thursday, the average fight ticket sold has been $6,200, with the cheapest sold being $2,959. The most expensive ticket sold has been $40,995 for a floorside seat.
The state with the most fight ticket buyers has been California with 17 percent, followed by Texas with 11 percent, New York with 9 percent and Florida with 7 percent. People from London have bought 4 percent of the fight tickets on StubHub.
One listing offers a fight ticket for $351,000 — an out­rageous price that will most certainly not be met.
"They're listing it at that price to see if they will win the lottery," Papp said. "I'm 99 percent sure they won't get that price."
Nick Gray, manager at StubHub's Las Vegas office, said third-party security is standing guard over the valuable tickets. He's looking forward to Saturday, when buyers will pick up the tickets they bought.
RELATED
MGM's Fight of the Century will be Traffic Jam of the Century
How the Mayweather-Pacquiao fight got made
Mayweather, Pacquiao 'officially' arrive in Las Vegas for megafight
'It's going to be crazy' in Vegas for Mayweather-Pacquiao
Long wait ages Mayweather-Pacquiao to perfection
Tickets for Mayweather-Pacquiao sell out in less than two minutes
Bout time: Mayweather, Pacquiao set for May 2 in Vegas