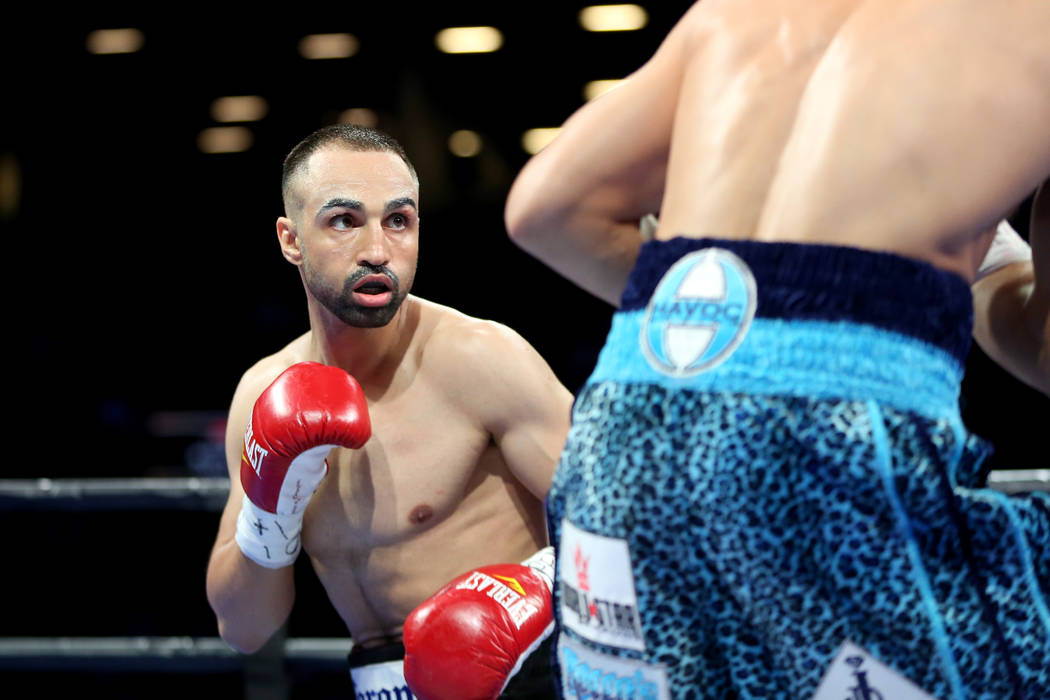 So what happens in sparring doesn't stay in the Conor McGregor gym.
Former two-division champion Paulie Malignaggi was furious after photos of him sparring against the MMA superstar at the UFC Performance Institute leaked Thursday on social media.
Ghost @TheNotoriousMMA pic.twitter.com/QfXy8gbUHZ

— Conor McGregor News (@ConormcGregor5) August 3, 2017
One of the pictures had Malignaggi on the canvas and another of him taking a left punch from McGregor. Malignaggi said he was shoved by McGregor and that the MMA fighter's team released the photos to make it seem like Malignaggi was getting knocked around by the boxing newcomer.
Malignaggi released a statement to announce he was leaving Las Vegas and parting from the McGregor camp.
"I just wanted to clear the air," said Malignaggi, who retired from boxing this year. "I am leaving the McGregor training camp today. I came with the best intentions and intended to help out. Just the chance to be part of such a big event in this capacity excited me.
"I believe Conor and I have mutual respect inside the ring, learned from each other with good work over two sparring sessions. It's some of the stuff outside the ring and some ways some things were handled in training camp that I didn't agree with that made me come to this decision."
— Paul Malignaggi (@PaulMalignaggi) August 4, 2017
McGreogor's training has been highly covered as he prepares for his boxing debut against Floyd Mayweather in a megabout Aug. 26 at T-Mobile Arena.
It's not the first time McGregor got a sparring partner upset. Chris van Heerden went through the same treatment as Malignaggi when photos of him were released earlier this year.
"I got stabbed the same way after helping McGregor and the MMA fans called me a snake for putting out real stuff," van Heerden tweeted at Malignaggi.
Bro @PaulMalignaggi i got stabbed the same way after HELPING McGregor 😡 & the MMA fans called me 🐍 for putting out REAL stuff #NotCool sorry

— Chris van Heerden (@TheHeat001) August 4, 2017
Power pic.twitter.com/Dltbe2wFCl

— Conor McGregor News (@ConormcGregor5) August 4, 2017
More boxing: Follow all of our boxing coverage online at reviewjournal.com/boxing and @RJ_Sports on Twitter.
Contact Gilbert Manzano at gmanzano@reviewjournal.com. Follow @GManzano24 on Twitter.