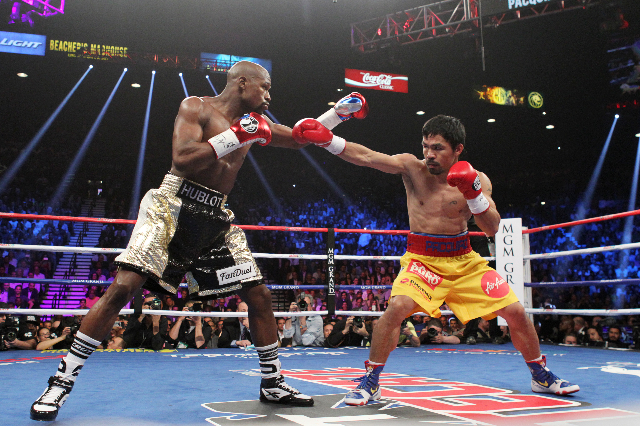 A Top Rank Boxing official denied Friday a report that said discussions were underway for a rematch between Manny Pacquiao and Floyd Mayweather Jr.
AFP reported that Pacquiao, 36, said Thursday in Doha, where he is visiting the AIBA World Boxing Championships, that he was pondering his last fight with a decision expected "November or December." He reportedly said he would fight either Mayweather or Amir Kham in either March or April next year.
Top Rank spokesman Lee Samuels said said neither fighter is planning to fight again after their May bout that brought record payouts for each of them.
The Review-Journal reported Monday that Pacquiao will fight one more bout before putting his boxing career on hold to run for senate in his native Philippines. Mayweather has said he was retiring after his Sept. 12 fight against Andre Berto.