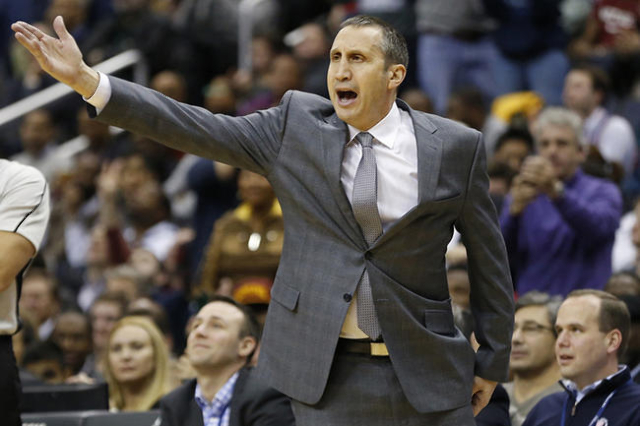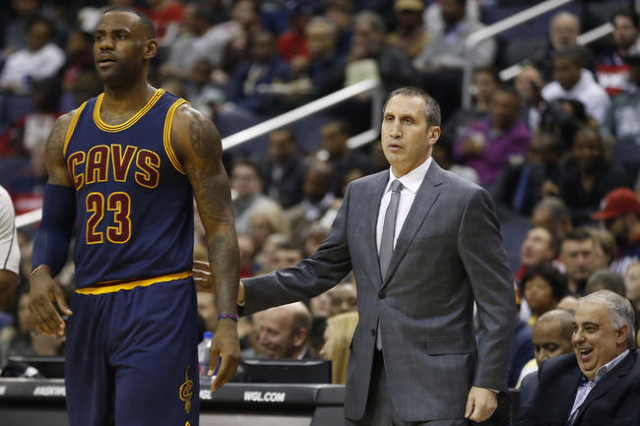 The Cleveland Cavaliers fired coach David Blatt on Friday despite the team possessing a 30-11 record at the season's halfway point.
Tyronn Lue is being promoted to head coach, according to published reports.
Blatt led the Cavaliers to the NBA Finals in his first season as coach before falling to the Golden State Warriors.
Another game against Golden State — a humbling 132-98 loss on Monday — apparently fast-forwarded the decision to make a coaching move.
Forward LeBron James hasn't been a supporter of Blatt from the outset and team brass is aware of his sentiments. James has a strong relationship with Lue and often consults with him on strategy during games.
There have also been published reports citing dwindling support of Blatt in the locker room.
Blatt had an 83-40 regular-season record as coach of the Cavaliers.
The Cavaliers didn't have star guard Kyrie Irving (knee) for the first two months of the season but still have the best record in the Eastern Conference.
Like Sports News on Facebook: