Coronado outlasts Faith Lutheran in state quarterfinals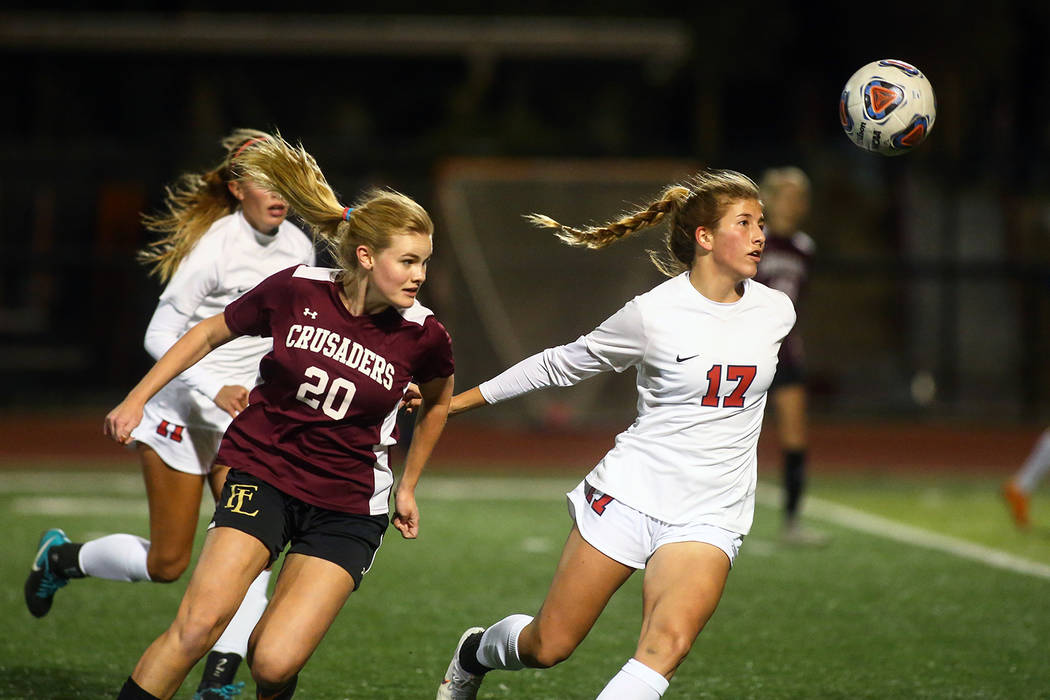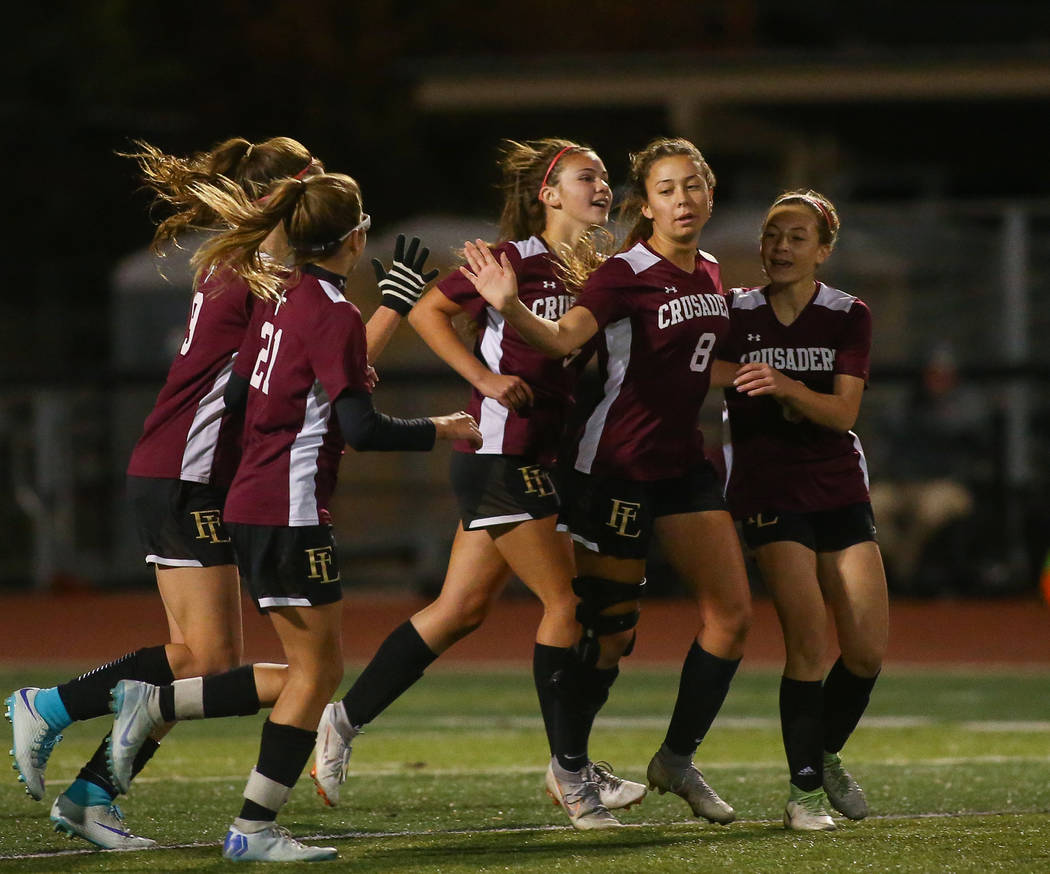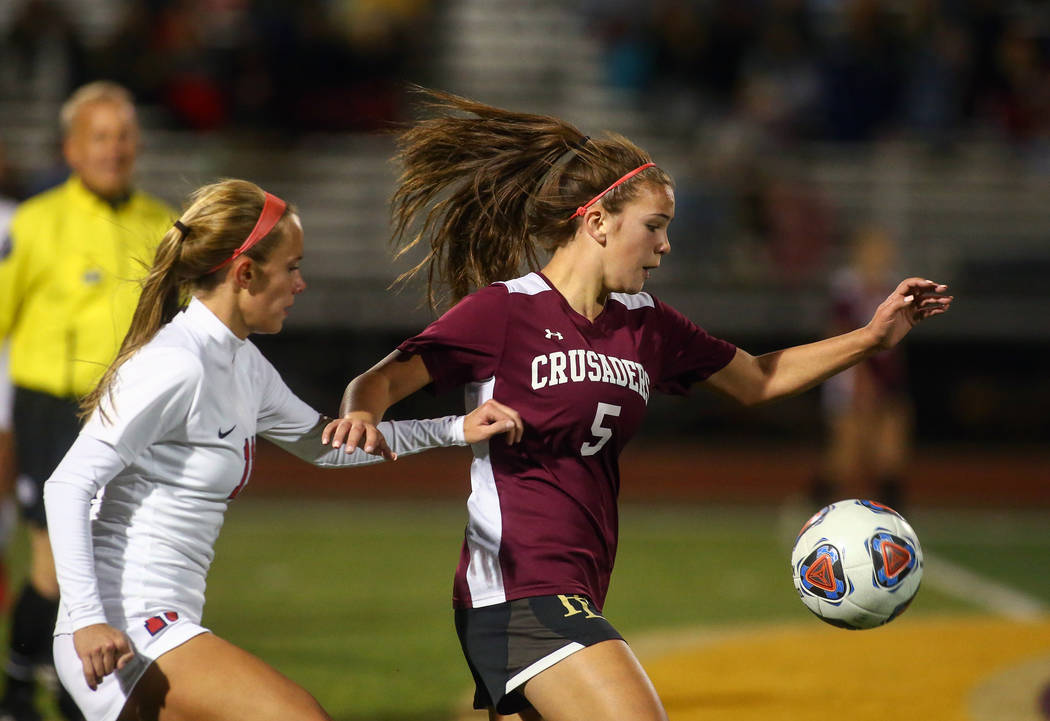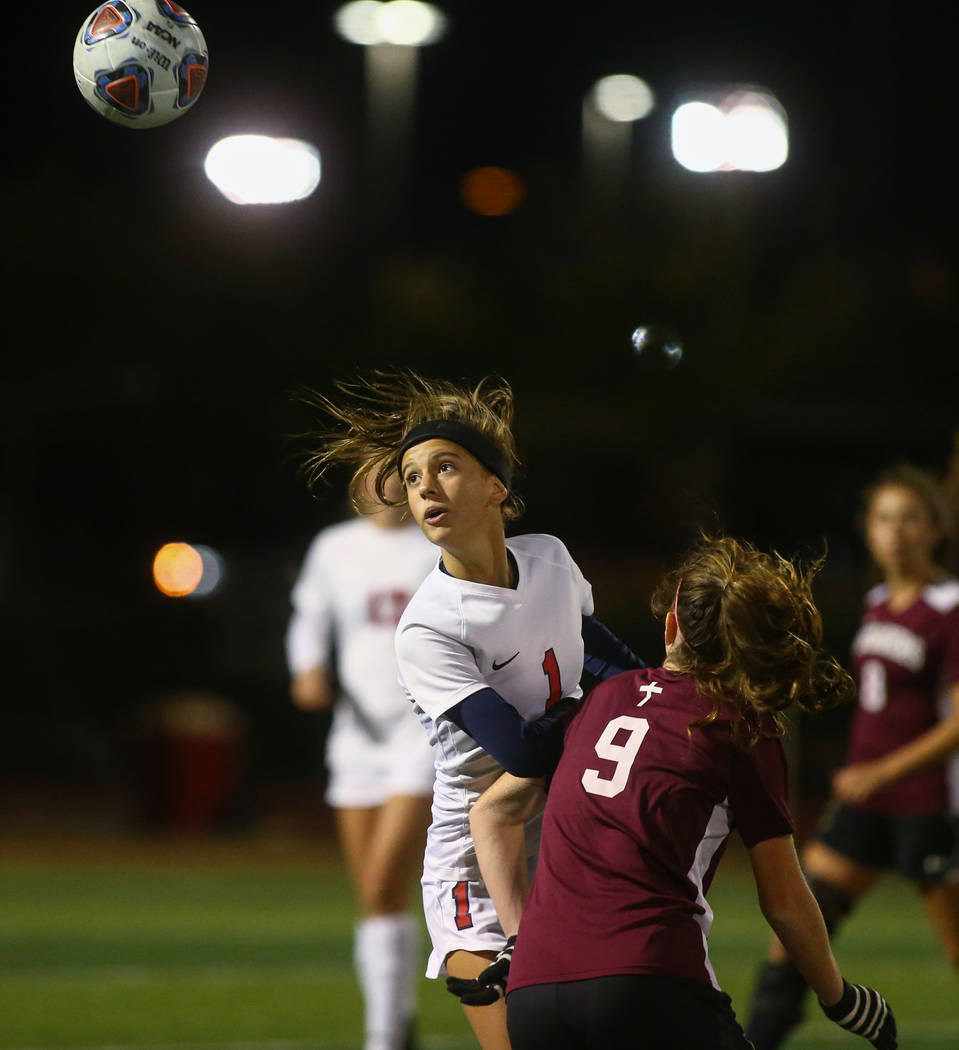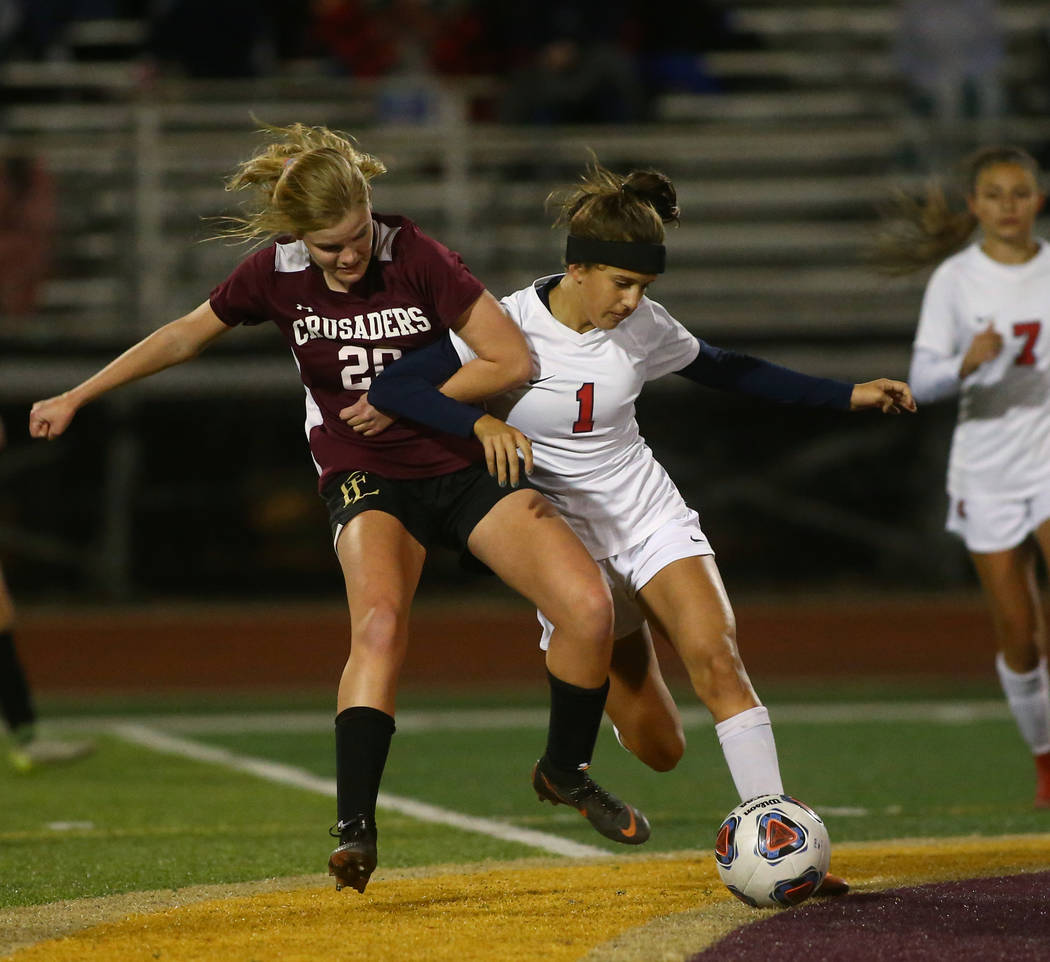 It may not have been a runaway victory, but that was just fine with Coronado girls soccer coach Dana Neel.
After all, 2-1 gets you to the semifinals, too.
The Cougars held on for that 2-1 victory over host Faith Lutheran in the Class 4A state quarterfinals on Thursday, earning a semifinal matchup against Northern Region champion Galena.
"It would be nice to get up a few goals, but either way, it's a win and one step closer to our final goal," Neel said. "So it works for us."
The Cougars (20-1-3) play Galena (20-0-2) at 6 p.m. Friday. Palo Verde (14-5-3) plays Bishop Gorman (25-0-1) in the other semifinal, also at 6 p.m. Both games are at the Bettye Wilson Soccer Complex.
Coronado was in complete control early but failed to capitalize on some good chances. Simone Hottentot put the Cougars on the board in the 21st minute after a throw-in by Rachel Burt.
Burt's throw split a pair of Crusaders defenders, and Hottentot was able to put her left-footed shot inside the far post.
The Cougars outshot Faith Lutheran 10-1 in the first half, but managed just the one goal.
Coronado extended its lead to 2-0 on a goal by Alysa Caso in the 44th minute.
But the Cougars failed to pull away, narrowly missing on other opportunities. Kaitlyn Kowalchuk nearly scored on a pair of free kicks. One from just inside 30 yards in the first half rattled off the left post, and one from 45 yards in the second half went off the crossbar.
That allowed Faith Lutheran to hang around, and the Crusaders cut the lead to 2-1 when Madison Sonnerholm turned and tucked a 30-yard shot just under the crossbar in the 53rd minute.
"That's the scary part," Neel said. "The momentum of the game can affect things. For them to get the momentum meant that we had to be even cleaner in our play and possess the ball even more and give them less chances to take those shots. I think my back line did well at shutting down their shots."
Sonnerholm missed a shot just wide to the left in the final two minutes, and Taylor Book saved a shot by Claire Dalbec just before the final whistle.
"This was the plan from the beginning," Neel said. "It's what we've been working toward. We had to keep our eye on that ass we played through league and setting ourselves up for this scenario. But we're playing better than ever."
■ Palo Verde 1, Douglas 0 —At Faith Lutheran, Alexis Blue scored in the 38th minute and Meaghan Harkin made three saves as the Panthers blanked the Tigers.
The game was more lopsided than the score indicated, as Palo Verde misfired on several good chances to score, and had a 10-3 edge in shots on target.
"I think they rebounded well from what I told them at halftime, and that was that we were not possessing the ball the best we could," Palo Verde coach Frank Messina said. "They actually started to listen and come back."
Blue's goal came after some fancy footwork helped her dance past the defenders. She fired a shot low to the keeper's right, and the keeper got a hand on it but the ball trickled in.
The Panthers nearly scored in the 46th minute after they could not redirect a cross, then in the 62nd minute a goal was nullified because of offside.
Messina said it wasn't the Panthers' cleanest victory.
"I told my girls, I think if you guys play the best you can, you can easily take a state title," Messina said. "You just have to bring your A-game."
Douglas finishes 16-5-2.
More preps: Follow all of our Nevada Preps coverage online at nevadapreps.com and @NevadaPreps on Twitter.
Box scores: