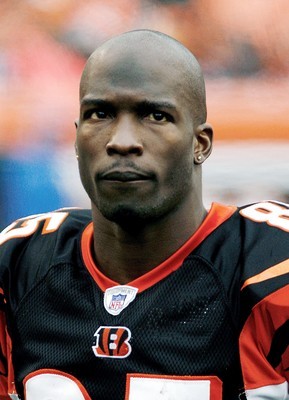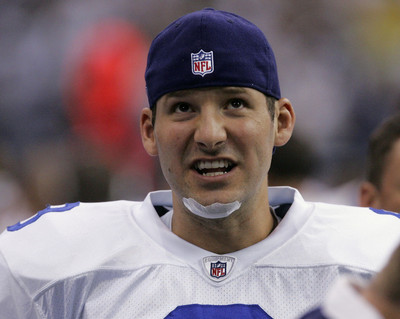 First came the curse of the Billy Goat, then the curse of the black cat, then Steve Bartman. Newest entry into the Chicago Cubs' Hall of Hexes is the tattoo that Cubs fan Jimmy Burroughs received in a Tennessee tattoo parlor in July.
According to the St. Louis Post-Dispatch, the Cubs' postseason demise was "preordained" when a mischievous tattoo artist added the words "Go Cards" to an etching of a Cubs logo on Burroughs' right shoulder blade.
"I pretty much blame the tattoo for the Cubs losing," said Burroughs, 26, a child therapist from Bloomington, Ind. "It kills me to have a tattoo that says 'Go Cards.' "
The artist, Derek Rivers, told the Post-Dispatch he is not a St. Louis Cardinals fan but added the words in red inside an outline of the Cubs' "C" as a joke. Burroughs and Rivers laughed, then Burroughs told Rivers to "color it in now." Rivers did, but the fill-in mysteriously faded, and "Go Cards" re-emerged.
Rivers refunded Burroughs his $190, but Burroughs did not elect to have the tattoo fixed elsewhere. And we know what then happened to the Cubs: Swept out of the first round of the playoffs by the Los Angeles Dodgers.
• BUNGLED DEMONSTRATION — A demonstration of political football in Houston last weekend was canceled, for better or worse, when the Cincinnati Bengals managed only two field goals in a 35-6 loss to the Houston Texans. Chad Johnson was planning to unfurl a Barack Obama banner if he scored a touchdown against the Texans.
"It was talked about," Bengals wide receiver T.J. Houshmandzadeh told Dan Patrick last week. "We talked about it. I don't know if he was able to get the banners. … I think that's what he wanted to do."
With the surprise element scuttled, will Johnson dare to try again today when the Bengals host the Jacksonville Jaguars? The 0-8 Bengals face the same dilemma as they did in Houston: Can they score a touchdown?
• MOMENT RUINED — The Orlando Magic almost celebrated its 1988-89 expansion season to the hilt Wednesday. Almost.
"The Magic lost its season opener, 99-85, to the Atlanta Hawks and looked horrible doing it," Mike Bianchi of the Orlando Sentinel wrote. "This was like the husband coming home early from work with flowers and candy for a 20th wedding-anniversary celebration and finding his wife making out with the pool guy.
"It tends to ruin the moment."
• DALLAS DILEMMA — As the Dallas Cowboys prepare to play the New York Giants today with Brad Johnson and Brooks Bollinger as their quarterbacks, Richard Oliver of the San Antonio Express-News already is looking ahead to the Cowboys' upcoming bye week.
Oliver writes, "Let's hope Romo can be rebuilt in a week."
• NO LION — Tony Augusty of the Detroit News, on how the Chicago Bears spent their bye week:
"Coach Lovie Smith reminded team players to be at practice Monday. Players reminded Lovie they face the Lions next. Lovie said he'll see everybody on Wednesday."
REVIEW-JOURNAL WIRE SERVICES