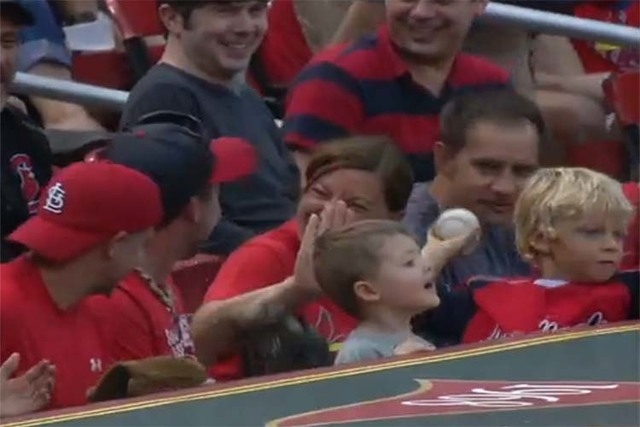 Many avid ball park-goers dream of one day catching a foul ball. But when a dad proudly caught one and handed it to his son, the boy did the unthinkable — he threw it back.
According to the Huffington Post, Cardinals fan Jason Tighe snatched a foul ball out of the air during a game against the Padres. He surrendered the "ultimate souvenir" to his his boy, Noah, who proceeded to toss it back onto the field with full force.
Watch the video below and laugh, cry and enjoy.
Contact Ashley Casper at acasper@reviewjournal.com. Find her on Twitter: @TheCasperA