Basic exacts revenge on Foothill — VIDEO
November 10, 2016 - 10:55 pm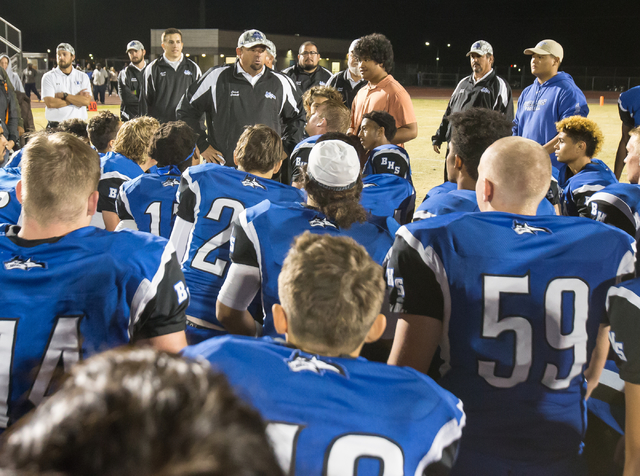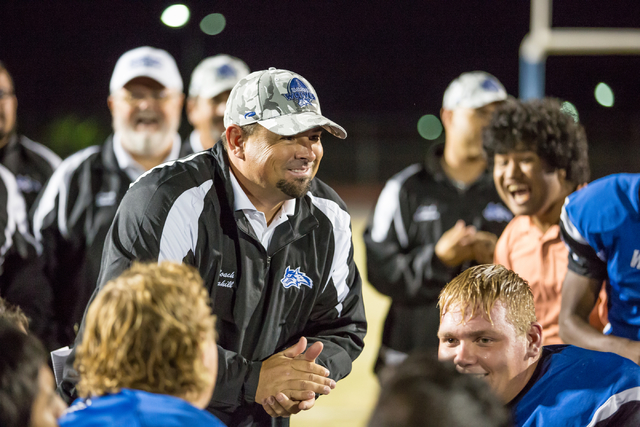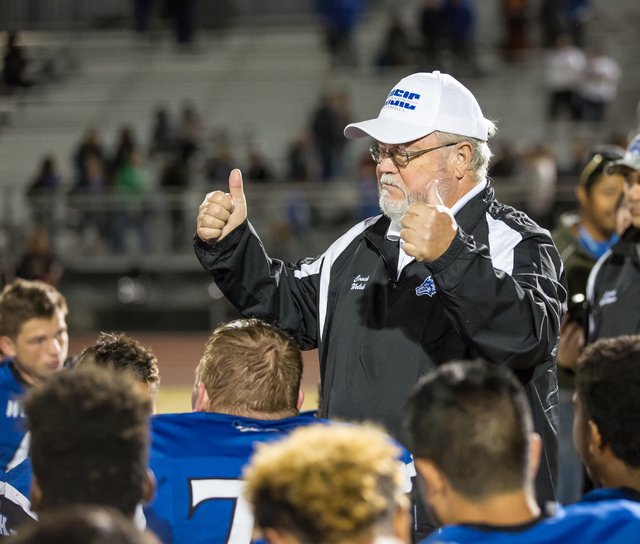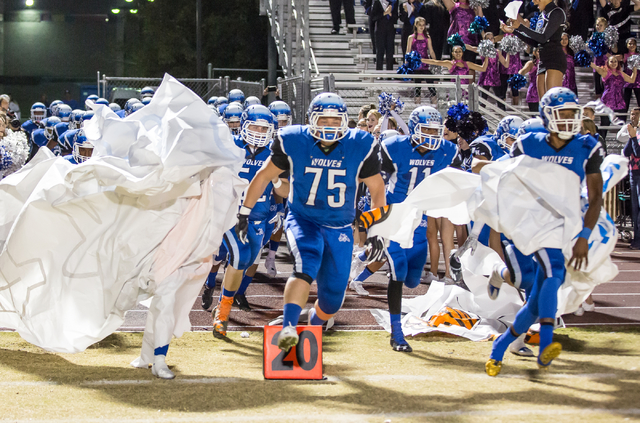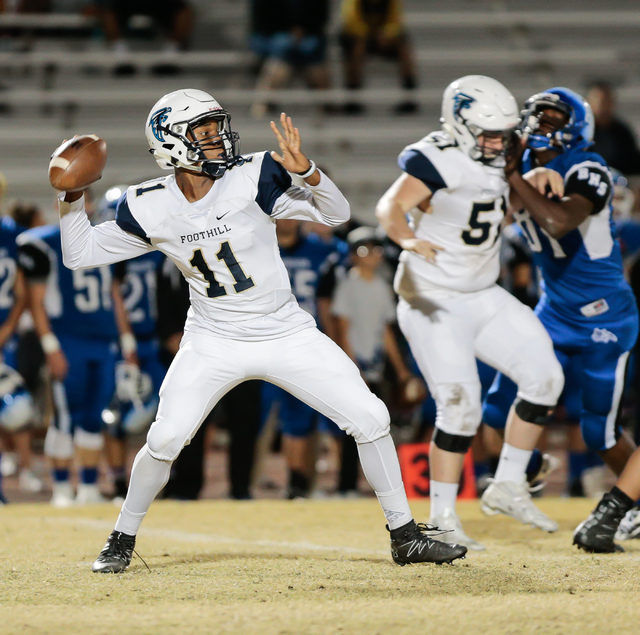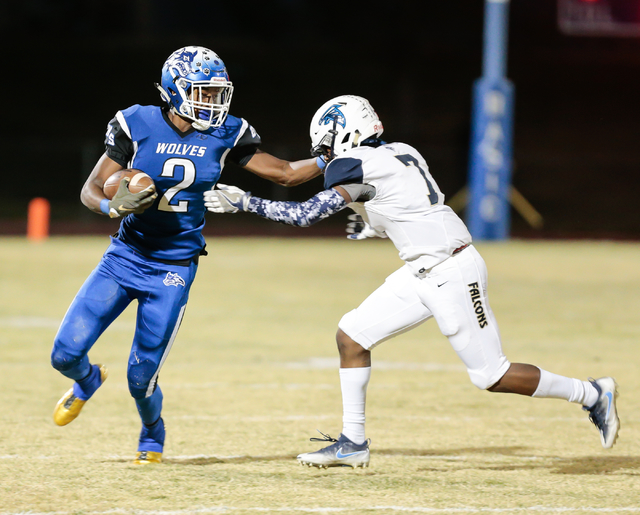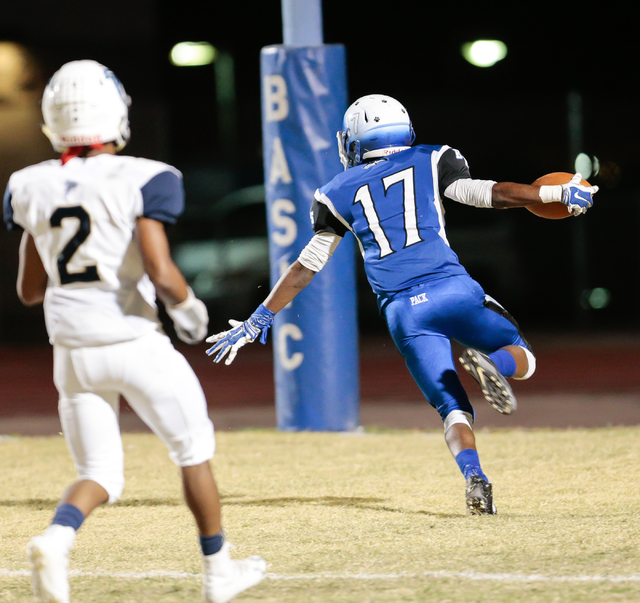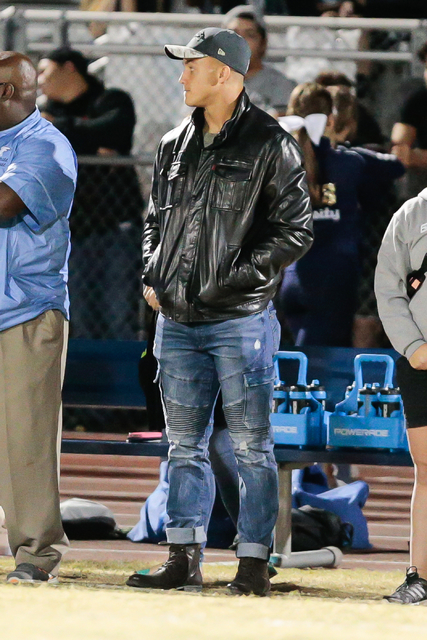 The first time Basic played Foothill, the Wolves took a three-score lead only to have the Falcons storm back for the win.
There would be no miracle comeback Thursday night.
Basic intercepted four passes and shut down Foothill en route to a 42-6 home win in the Sunrise Region semifinals.
"The defense was great," said senior linebacker Toby Horneck, who had two interceptions. "We played our hearts out. We had to come get that revenge."
The Wolves (8-3) will play at Liberty (10-1) in the Sunrise title game at 7 p.m. on Nov. 18.
Basic led 21-0 in the first meeting before losing 37-35. Foothill racked up 553 yards of offense in that game, including 300 passing yards. But the secondary was more than up to the task Thursday, as Falcons starter Jordan Wilson completed just 9 of 21 passes for 59 yards with the four interceptions.
"The last time we went against them, our secondary got torched," Basic coach Jeff Cahill said. "So they took it upon themselves to really put this game on their back, and I think that's what they did."
Basic's opening drive stalled in the red zone because of untimely penalties, but the Wolves took the lead on the next drive when Frank Harris caught a quick pass over the middle from Aaron McAllister, broke a tackle and raced to the end zone for a 36-yard touchdown with 3:20 left in the first quarter.
Then Horneck made sure the team wouldn't yield the momentum. Foothill (6-5) looked to set up a screen pass, but Horneck read the play and snagged the pass with his left hand. He almost returned it for a score, racing 39 yards to the Foothill 1.
"Once he had to throw it, I had to come and pick it off," Horneck said. "I already knew this was going to be a bad habit."
Two plays later, Dorian McAllister scored on a 1-yard run, and Basic's offense never slowed down.
"We drove at the beginning and got a few penalties and stuff and didn't score," Cahill said. "But our defense stepped up big, and after that, I don't think they stopped us."
Aaron McAllister added a 7-yard TD pass to De'Shawn Eagles, and Franco Mays had a spectacular 34-yard scoring run on his only carry to make it 27-0 with 2:35 left in the half.
Quison Owens then picked off a Wilson pass and returned the ball 23 yards for a touchdown. Aaron McAllister hit Eagles on the 2-point conversion for a 35-0 lead that triggered the running clock.
Aaron McAllister completed 19 of 27 passes for 221 yards, including an 8-yard TD pass to Jordan Gallegos in the third quarter.
Gallegos had three catches for 73 yards, and Harris caught eight balls for 65 yards for the Wolves. Six receivers had at least one catch.
"I told them before the game, I don't care who catches the ball, who catches the touchdowns, just as long as Basic wins," Cahill said.
Basic will play in its third consecutive Sunrise Region title game. Liberty has won the past two years, beating the Wolves 62-29 last season and 28-16 in 2014.
"That's going to be great," Horneck said of the rematch with Liberty, which defeated Basic 51-15 in the regular season. "I can't wait to do this. We're going to have our revenge on them, too."
Contact prep sports editor Damon Seiters at dseiters@reviewjournal.com or 702-380-458. Follow @DamonSeiters on Twitter.
Complete coverage of high school sports