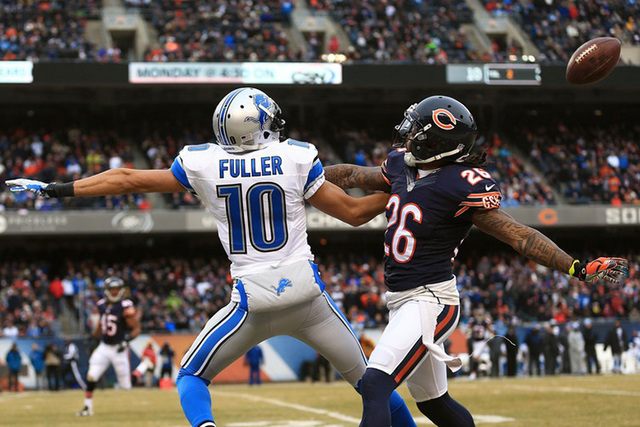 Two-time Pro Bowl cornerback Tim Jennings of the Chicago Bears was arrested on Wednesday in an Atlanta suburb on charges of drunken driving, speeding and reckless driving, authorities in Georgia's Gwinnett County said.
Jennings, 31, was arrested mid-day and later released from the Gwinnett County Detention Center at 3:41 p.m., with bond set at $2,711, according to the Gwinnett County Sheriff's Department.
He was a Pro Bowl selection in 2012 and 2013, but his productivity declined this past season as the Bears suffered through a 5-11 campaign. Jennings recorded 51 tackles but had no interceptions.
The Bears signed Jennings, a nine-year National Football League veteran, to a four-year, $22.4 million contract extension in January 2014.
The team said in a statement, "We are aware of the reports regarding Tim Jennings' arrest. We are currently gathering information to learn more about the circumstances surrounding the situation."