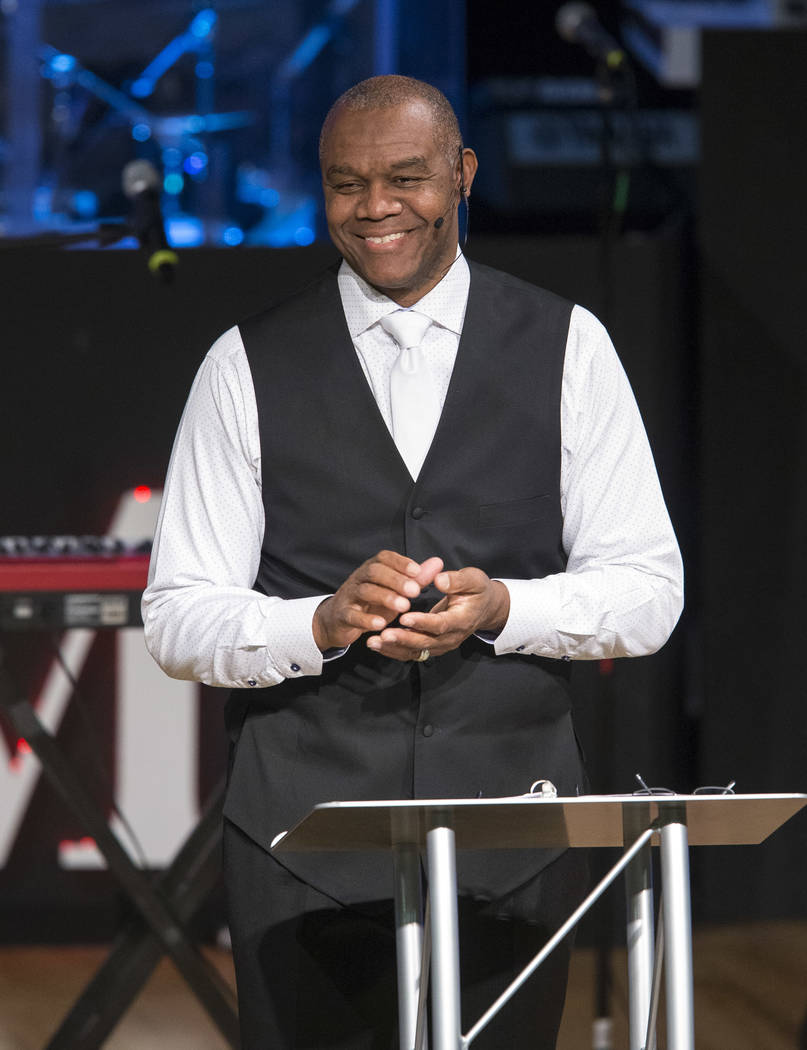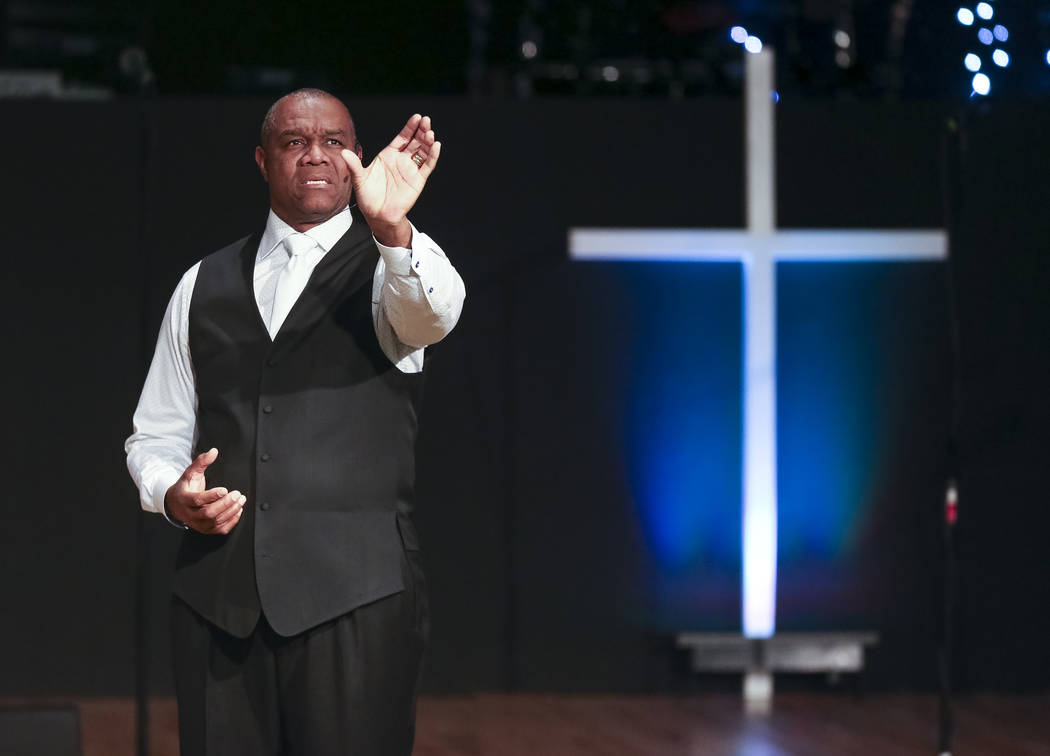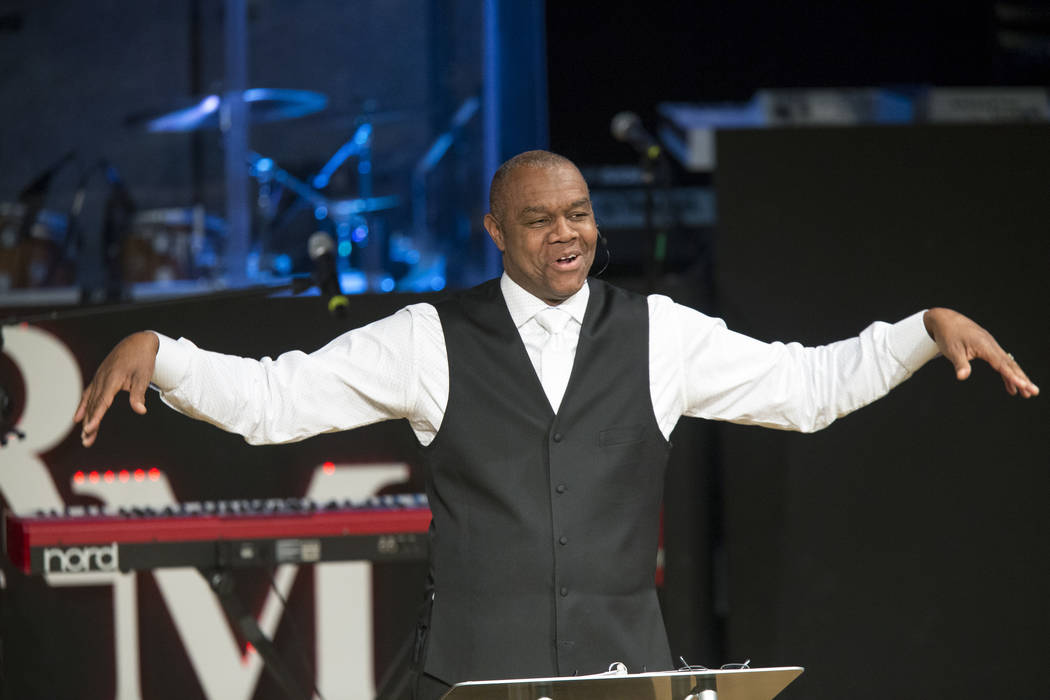 Randall Cunningham, a pastor at Remnant Ministries, opened his service last week speaking about his past profession as the quarterback of the Philadelphia Eagles.
Cunningham asked if there were any Eagles fans in the crowd. Silence ensued for the UNLV legend.
"See, a lot of y'all are lying by leaving your hands down," Cunningham said. "Jump on the bandwagon now. Raise your hands. We're all Eagles fans right now."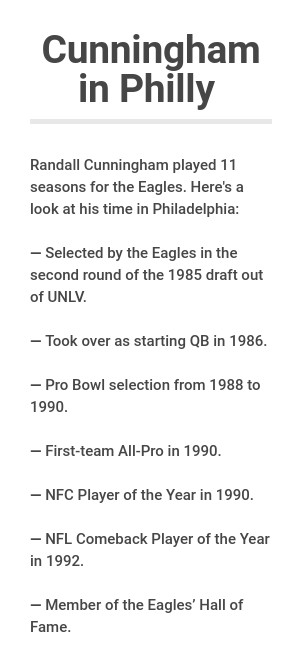 Cunningham, 54, jokingly requested donations to book a trip to Super Bowl LII in Minneapolis to see his former team play the Patriots on Sunday. Cunningham never got to play in the big game during his 16-year NFL career, spending the first 11 years in Philadelphia.
"I'm wondering why they didn't go when I was there," Cunningham said. "I'm still trying to figure that one out. It was probably the quarterback. They didn't have a quarterback back then. That's what it was."
Most likely it wasn't the quarterback's fault. Cunningham was selected in the second round of the 1985 draft by the Eagles out of UNLV. He was a three-time Pro Bowler and a 1990 first-team All-Pro selection with the Eagles.
"Philly is still home," said Cunningham, a member of the Eagles' Hall of Fame. "They helped me become who I am today. They raised me as a young man by supporting me and being a father figure, and being rough at times when it was needed."
Cunningham said he wasn't surprised the Eagles made it this far with backup quarterback Nick Foles. The Eagles lost star quarterback Carson Wentz to a torn ACL in December.
"When you have great leadership, it just naturally happens," Cunningham said. "I was not shocked with Nick Foles. Wentz is a great player. It's the best one-two quarterback tandem in the league. It's like Joe Montana and Steve Young. It's like (Jeff) Hostetler and (Phil) Simms."
Hostetler replaced an injured Sims during Week 14 of the 1990 season and guided the Giants to the Super Bowl title.
Cunningham's best shot at getting to the Super Bowl was the 1998 season when he led the Vikings to a 15-1 regular season. If Gary Anderson's field-goal attempt had gone through the uprights instead of wide left, Cunningham and the Vikings would have played the Broncos in Super Bowl XXXIII.
The Vikings had another opportunity to break their four-decade Super Bowl appearance drought, but were crushed 38-7 by the Eagles in this season's NFC title game.
Cunningham was rooting for the Eagles, but still has a soft spot for the Vikings.
"The people are great people in Minnesota," he said. "I loved playing there. I'm loyal to Philadelphia. That's where I retired."
Cunningham grew up a Patriots fan because his older brother, Sam, played fullback for the Patriots from 1973 to 1982 and is a member of New England's Hall of Fame.
The younger Cunningham has another idea for getting to the Super Bowl.
"It would be nice if we were honorary captains of this game," Cunningham said. "Two former players who played for these teams that are brothers. That's pretty awesome."
Contact Gilbert Manzano at gmanzano@reviewjournal.com. Follow @GManzano24 on Twitter.