Undrafted rookie RB Corey Clement soars in Super Bowl for Eagles
February 4, 2018 - 10:22 pm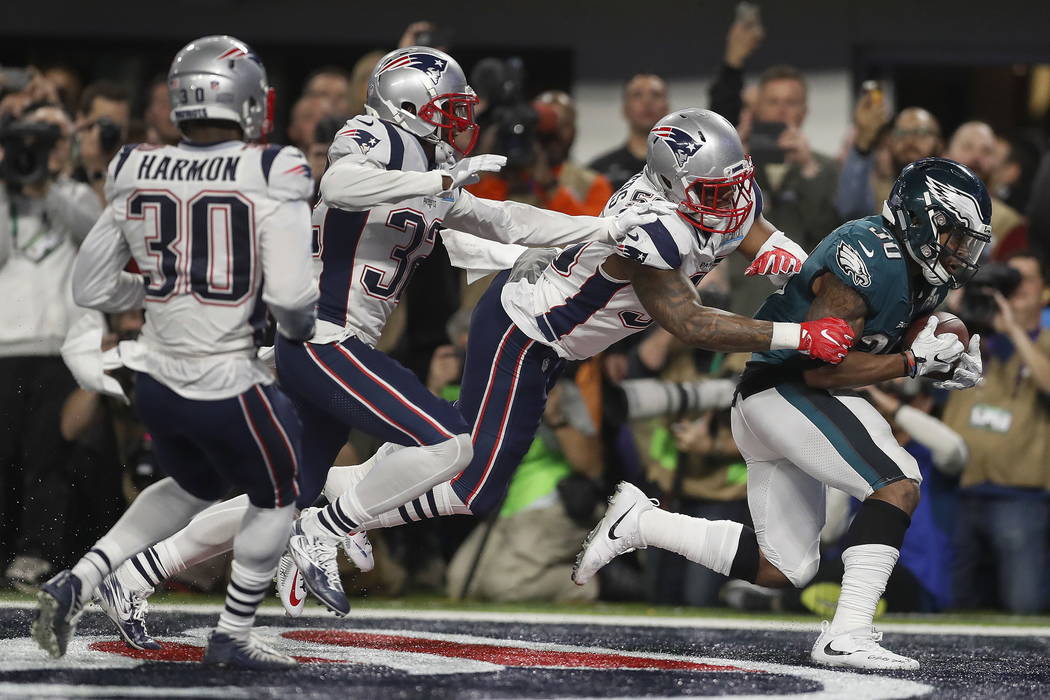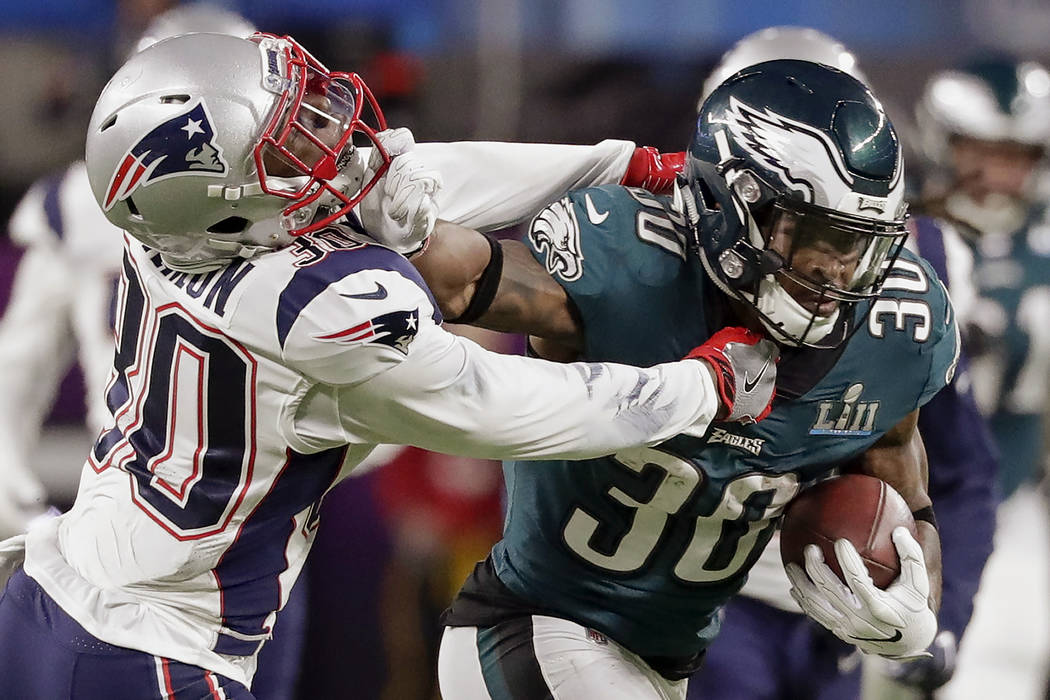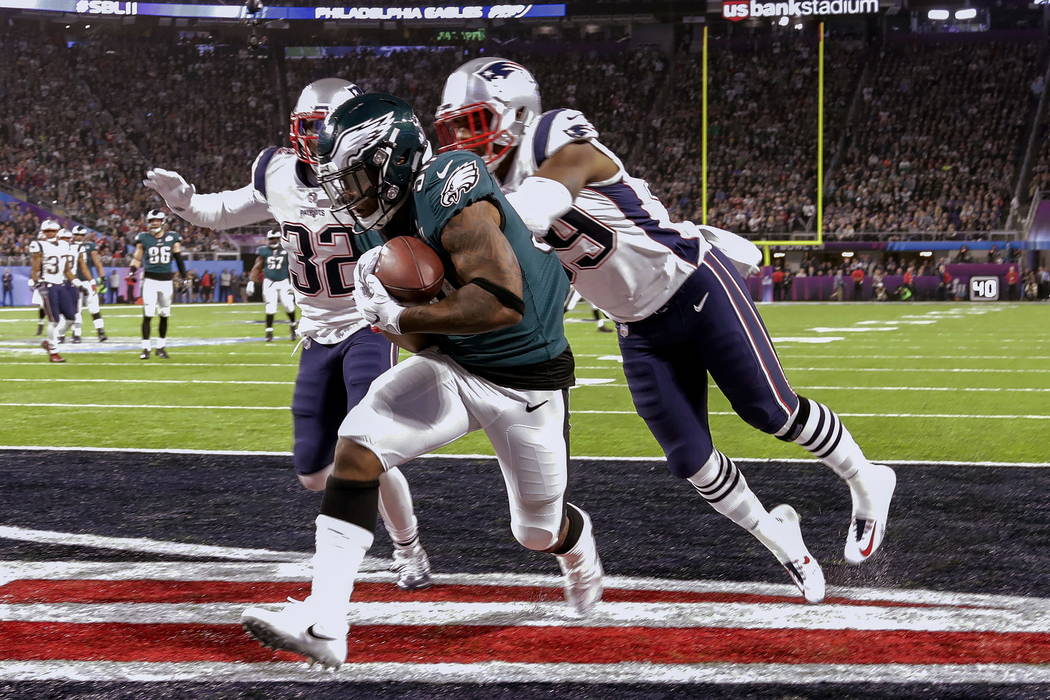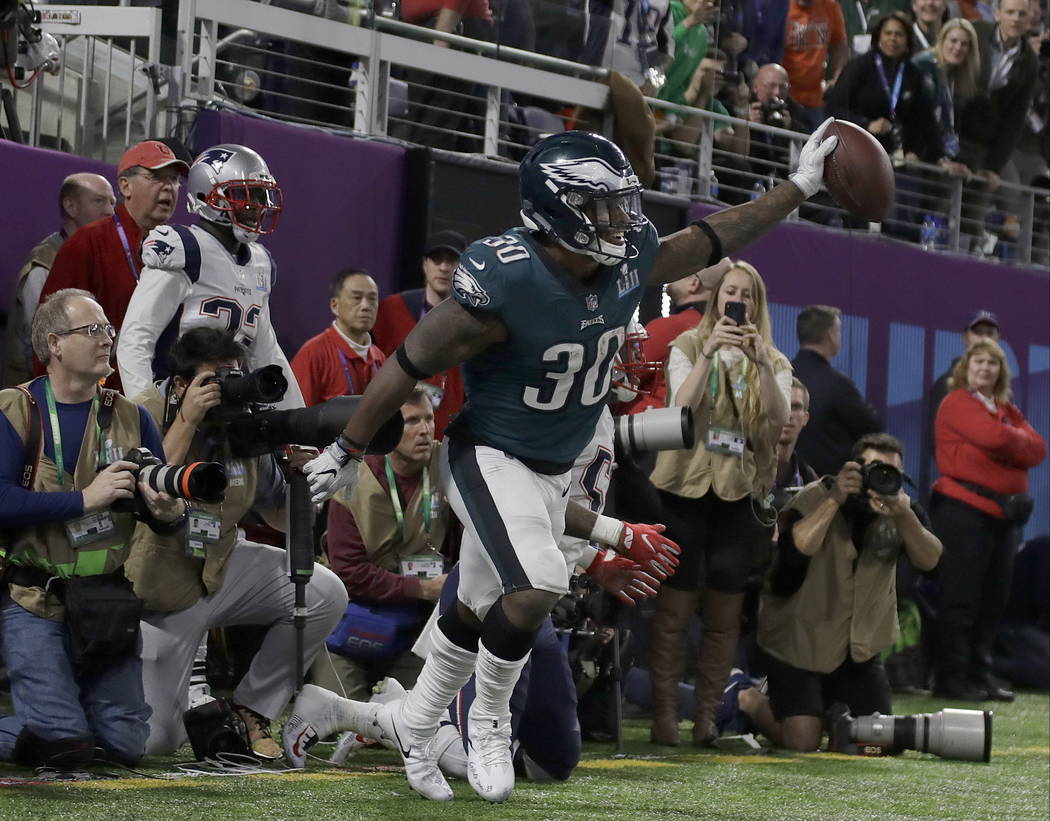 MINNEAPOLIS — Philadephia Eagles offensive coordinator Frank Reich didn't necessarily think the undrafted rookie running back out of the University of Wisconsin would do that.
On this stage.
But maybe he should have known, because Corey Clement "exceeded expectations early on" in the football season, he said. "And he just kept exceeding expectations."
Did he ever.
Clement signed with the Eagles as a free agent in May and starred for them in Super Bowl LII on Sunday night, finishing with four receptions for 100 yards and a touchdown reception in their 41-33 victory over the New England Patriots at U.S. Bank Stadium.
Clement said he knew that a shifty scatback could be a problem for the Patriots.
And well, he was right.
Frankly, they couldn't cover him.
"We just believed in our preparation," Clement said. "I have to thank the Philadelphia organization for giving me a shot as an undrafted rookie free agent, being put in such a big stage and believing in me. I can only thank them."
Wisconsin, Reich joked, doesn't breed pass-catching backs here in the heart of Big Ten country.
"They breed running backs who run power, not who run a stutter-go from the backfield," Reich said. "We had Corey (doing that) in the biggest game of our season."
That's because Clement emerged as a reliable third-down back for the Eagles during the regular season, and showcased his hands with 10 receptions, 123 receiving yards and two touchdown catches.
They turned him loose against the Patriots, and he responded with game-breaking plays.
Like his 55-yard reception late in the first half that set up Nick Foles' touchdown catch on a tricky misdirection play. Or his 22-yard touchdown reception that proved timely midway through the third quarter.
"Not many rookies get put into such a spotlight and being counted on at the same time," he said.
But he's one of those rookies. And he had a message for the droves of players who won't get drafted this year.
Or next year.
Or the year after that.
"Just keep believing. Regardless of where you go in the draft, or if you don't get drafted. It's not the end of the road," Clement said. "It's really not the end of the road at all."
For Clement, it appears to be just the beginning.
Contact reporter Sam Gordon at sgordon@reviewjournal.com. Follow @BySamGordon on Twitter.