Marc-Andre Fleury takes next step in return to Golden Knights' net
December 6, 2017 - 5:44 pm
Updated December 6, 2017 - 7:30 pm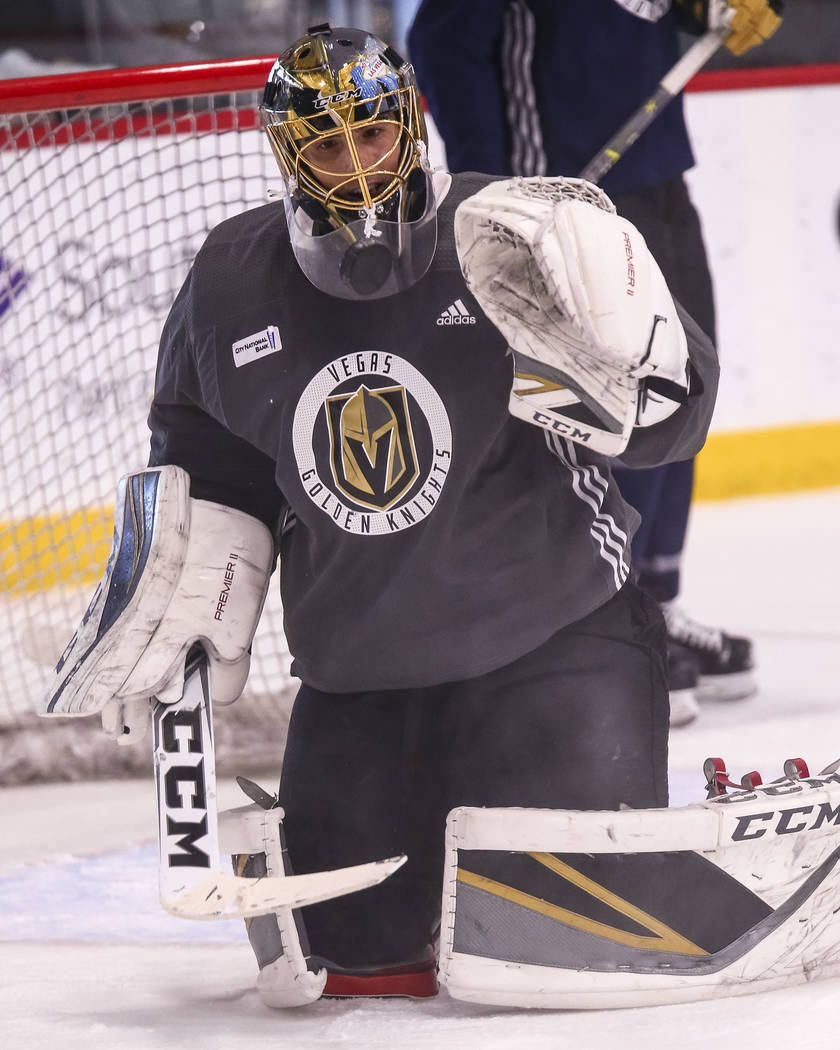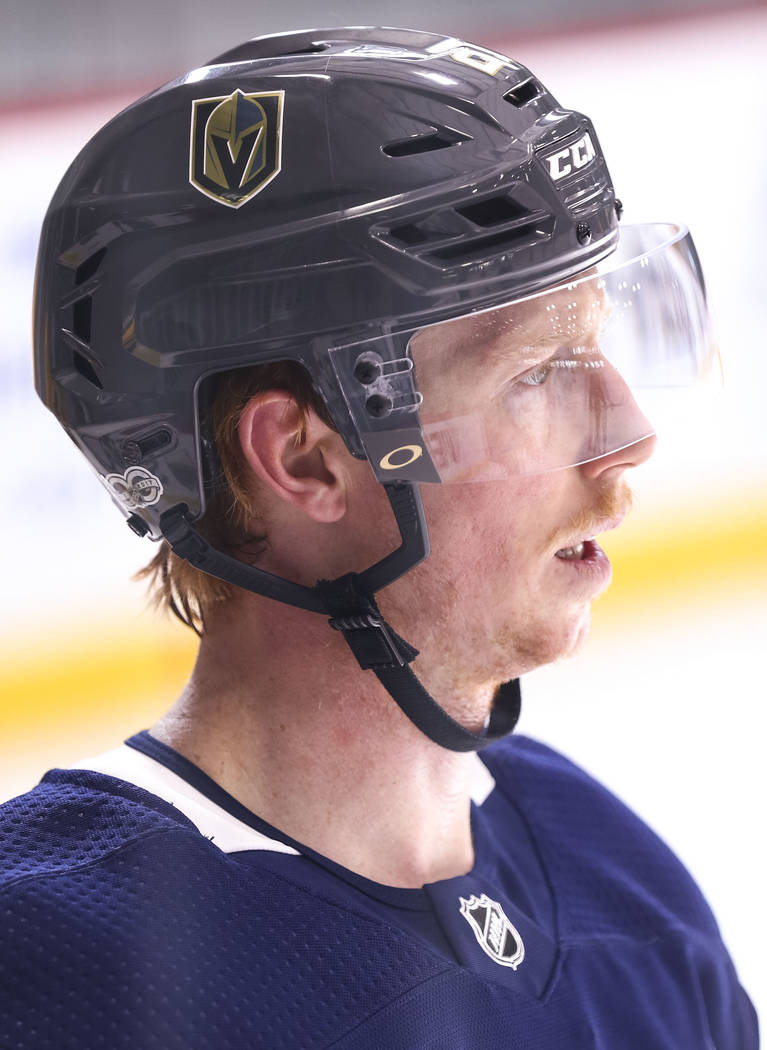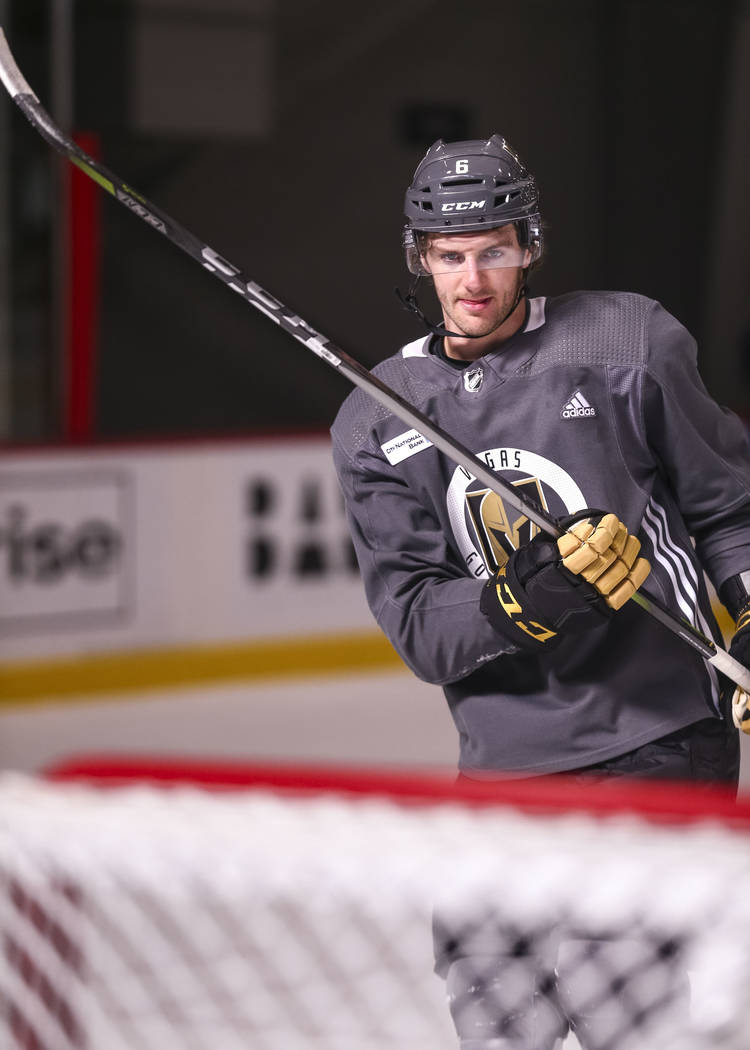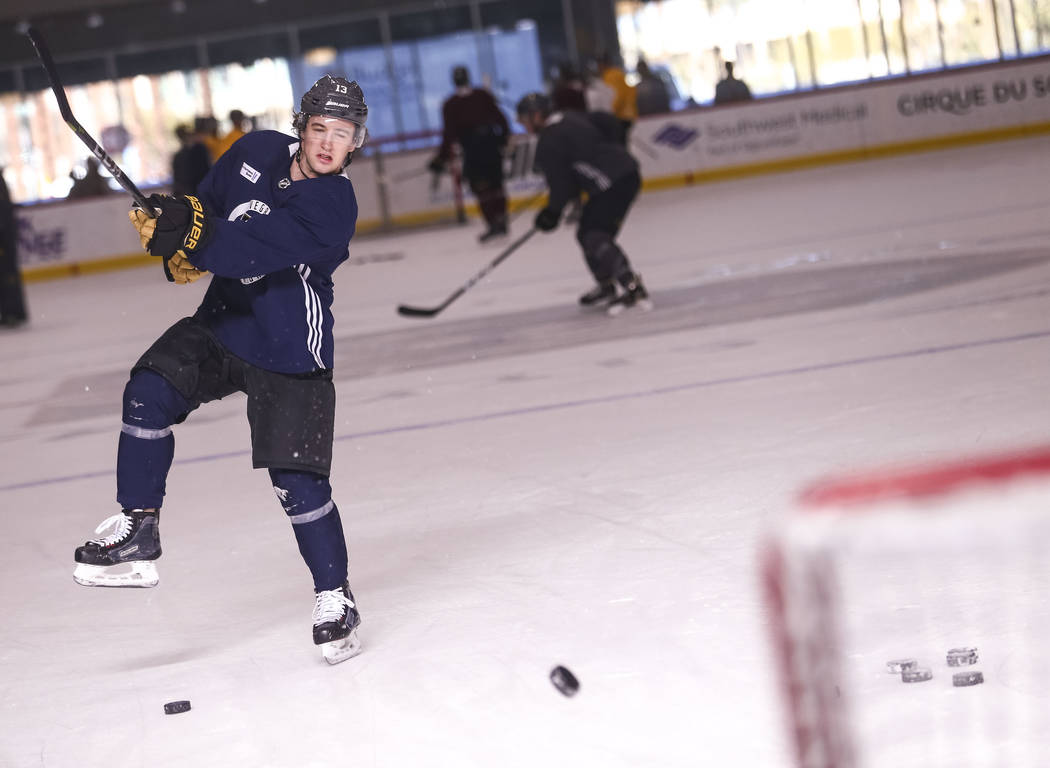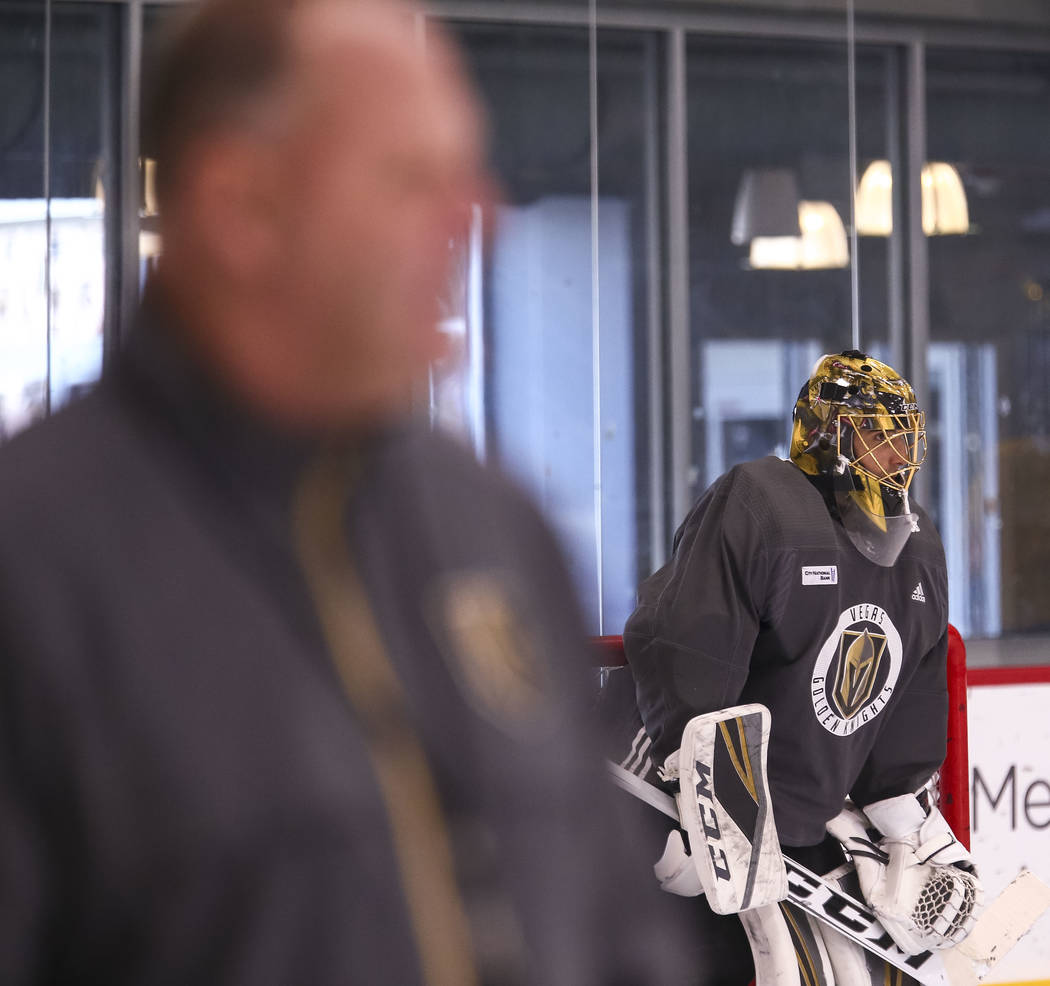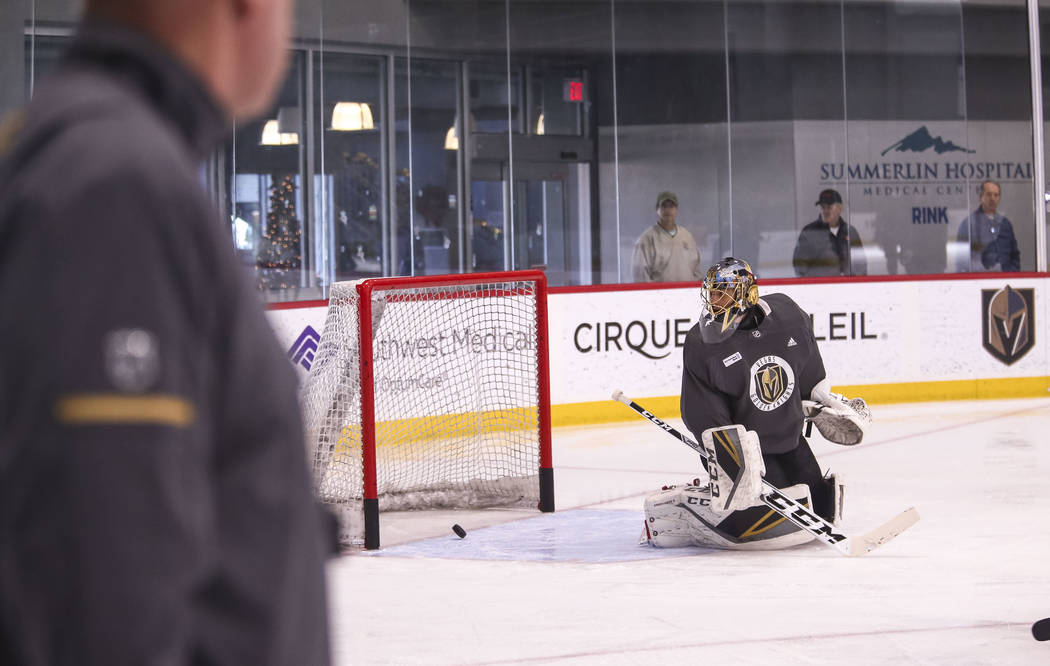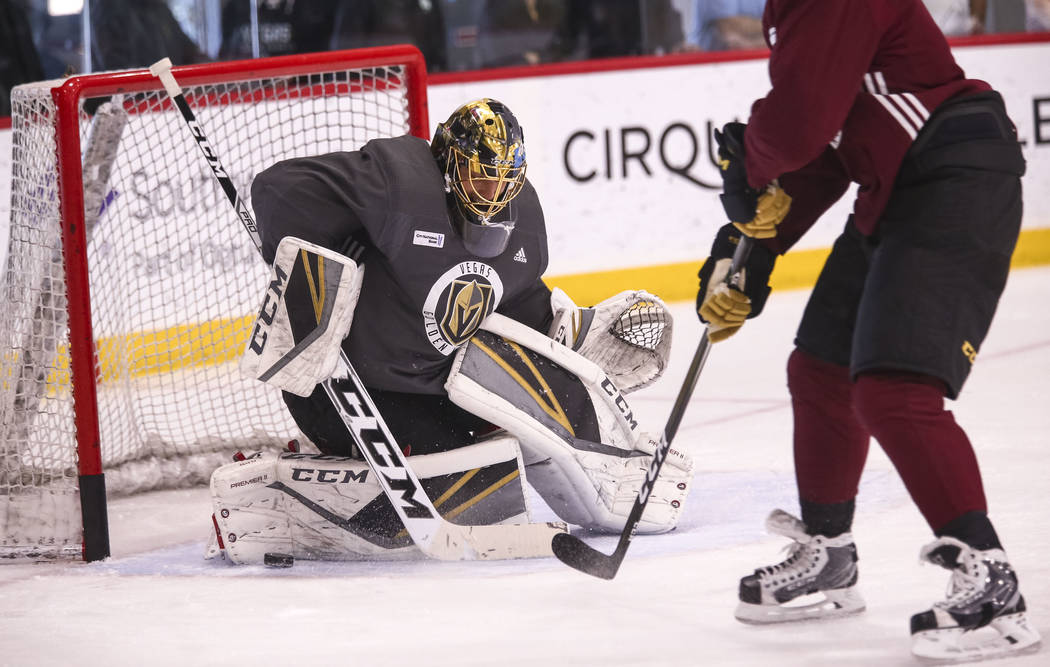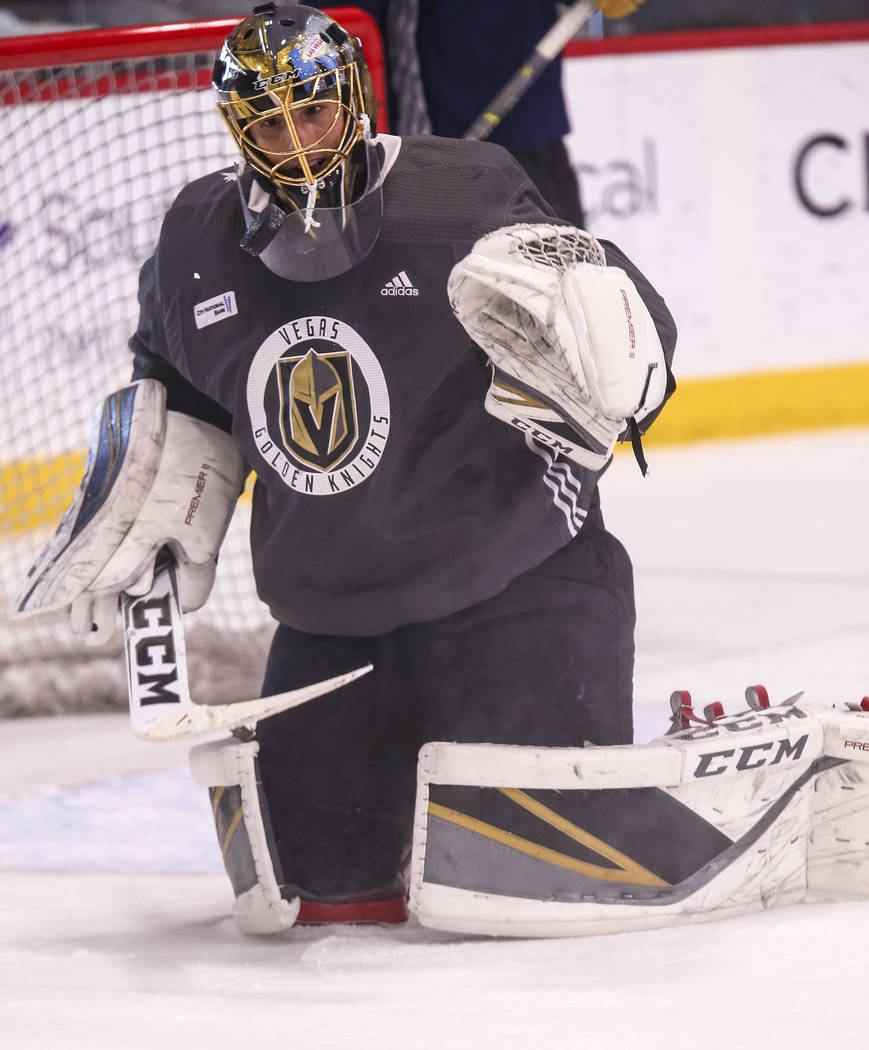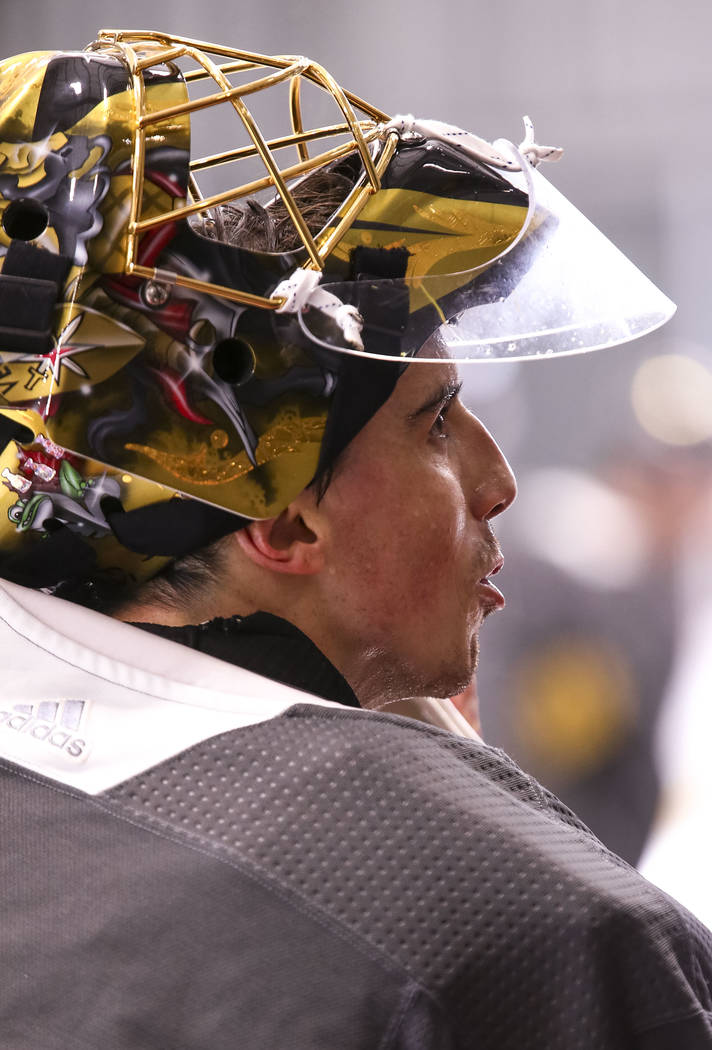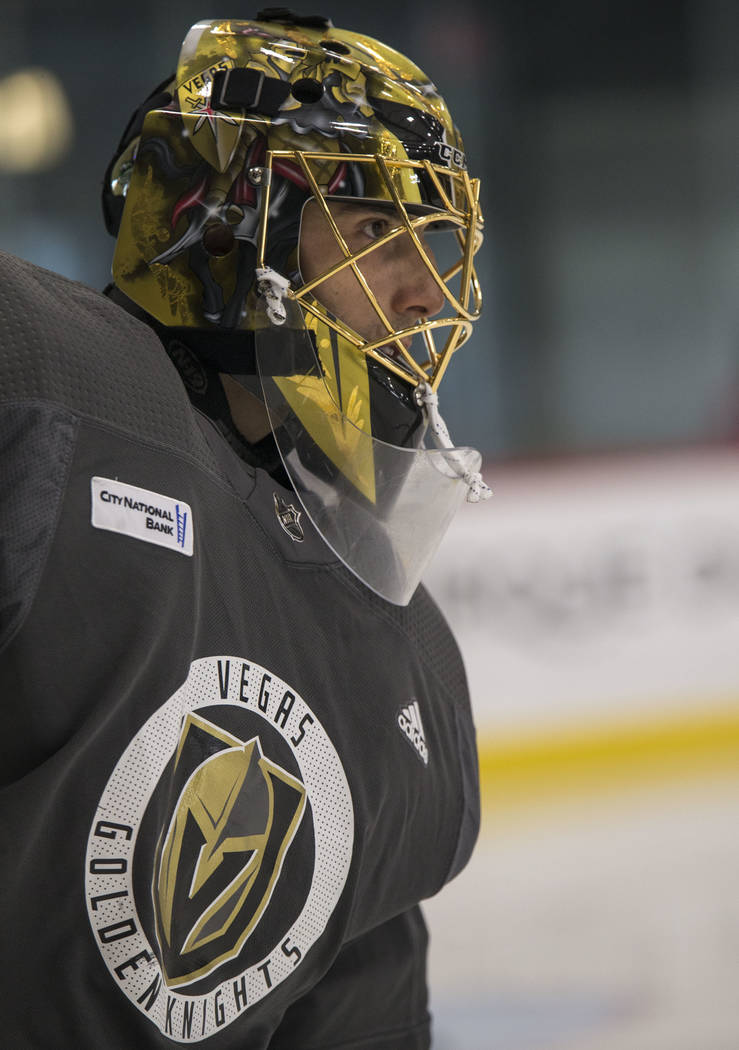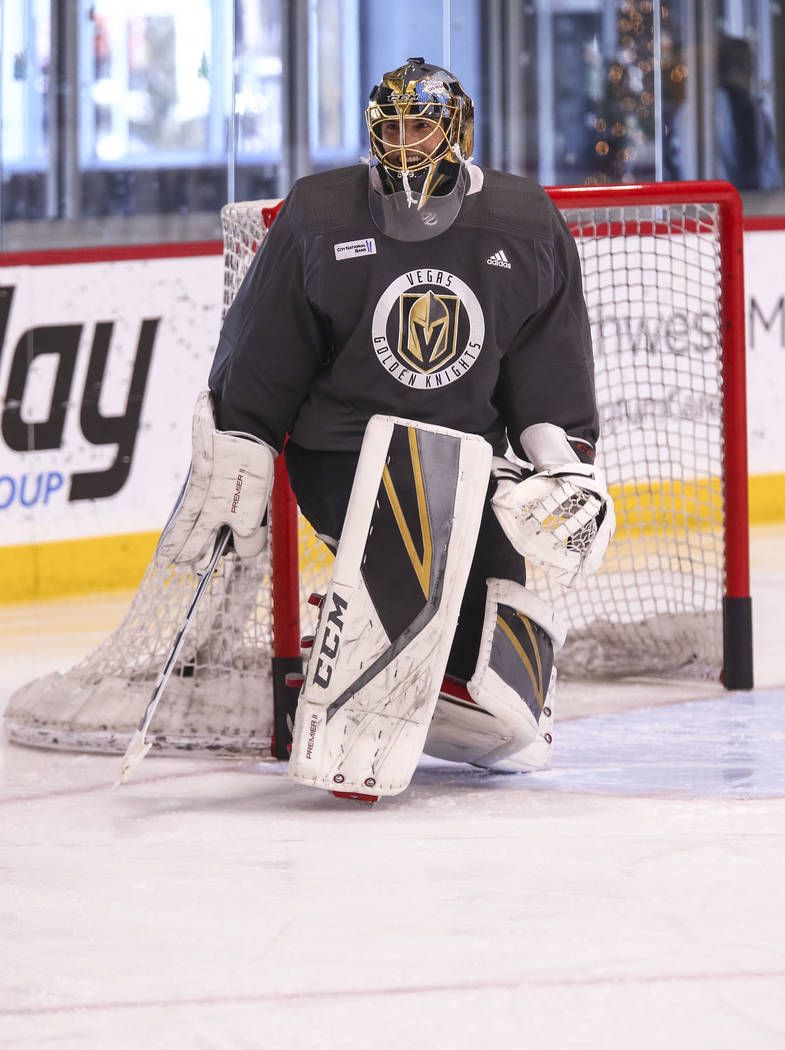 As usual, the Golden Knights had two goaltenders on the ice at practice Wednesday. But the focus was strictly on one.
Marc-Andre Fleury skated and participated in full contact for the first time since sustaining a concussion Oct. 13 against Detroit. His presence on the ice at City National Arena was the biggest step yet for his return to net following the third documented concussion of the 33-year-old's career.
"It was great being back on the ice with my teammates for a full practice today," Fleury said in a text message released by the team. He was not made available for interviews after practice.
"I am hopeful I can join the team for game action soon. We have been playing well and I am looking forward to getting back and doing what I can to help the team win."
Coach Gerard Gallant said Fleury's return provided an emotional boost.
"The guys were excited to see him out there," Gallant said. "To get him back out there with the boys, there's nothing better than that."
Fleury's first start could come as early as Saturday in Dallas. A lot will depend on the level of Fleury's conditioning and how he recovered from practice Wednesday. He will be on the two-game road trip that begins Friday in Nashville.
But the Knights' medical staff may want to wait until next week, when the team is home against Carolina on Tuesday, to allow Fleury back in net. The Knights host Pittsburgh, Fleury's former team, on Dec. 14, and he certainly wants to play against the Penguins.
Fleury's teammates were also glad to have him around the locker room, where he is one of the team's leaders and helps keep the atmosphere loose. Forward Stefan Matteau found that out firsthand as Fleury good-naturedly tripped him, then fell on top of him after Matteau hit the ice just before Wednesday's practice.
"Yeah, he's a bit of a jokester," Matteau said. "I never saw him. But I didn't mind. It was his way of welcoming me to the team. He keeps everyone loose."
Fleury's return means a change for the team's other goalies. Malcolm Subban, who recently returned after dealing with a lower-body injury from an Oct. 21 game, has started four of the the last five but soon will be relegated to backup status.
Maxime Lagace, who filled in extraordinarily after Oscar Dansk was hurt Oct. 30 and is 5-6-1, is likely headed back to Chicago of the American Hockey League.
Lagace understands that's the nature of the business.
"He looked great out there, and it's great to see him back on the ice," Lagace said of Fleury. "I've learned so much just talking to him.
"I can't control what's going to happen. But it has been a great experience for me, and I've become a much better goalie from having been here."
Forward James Neal said having Fleury back has been a long time coming.
"I think every single guy had a smile on their face and was happy to see him," Neal said. "He had a tough go with his injury. The way he got off to the start, he was playing so well and our team was doing so good, it was tough to see him go down. Hopefully, he'll come back and be the same way."
Contact Steve Carp at scarp@reviewjournal.com or 702-387-2913. Follow @stevecarprj on Twitter.