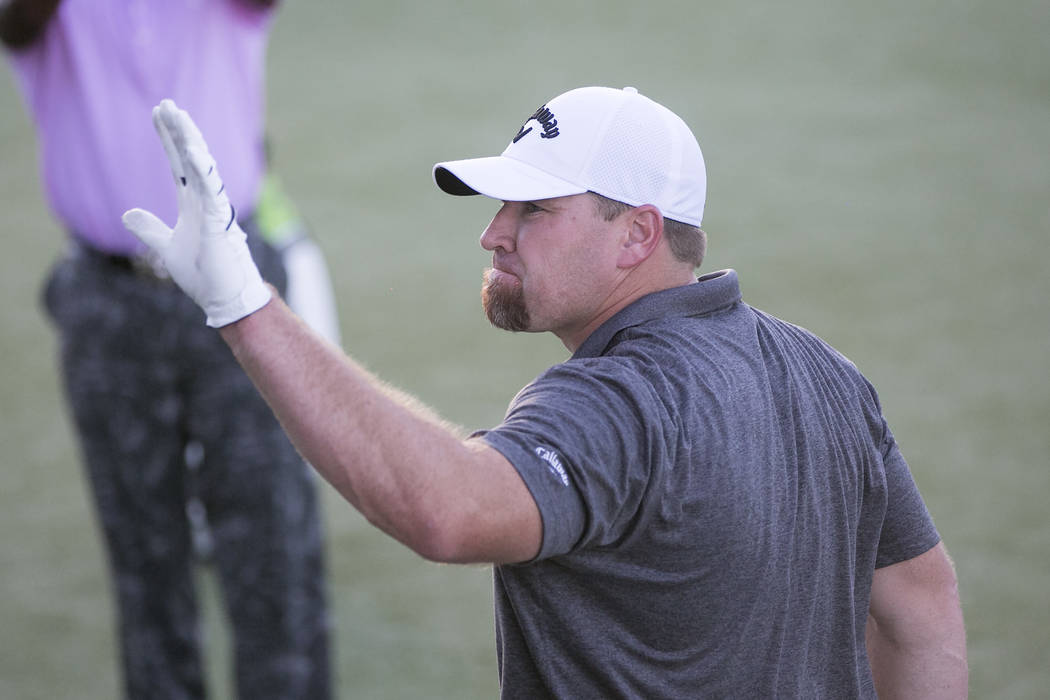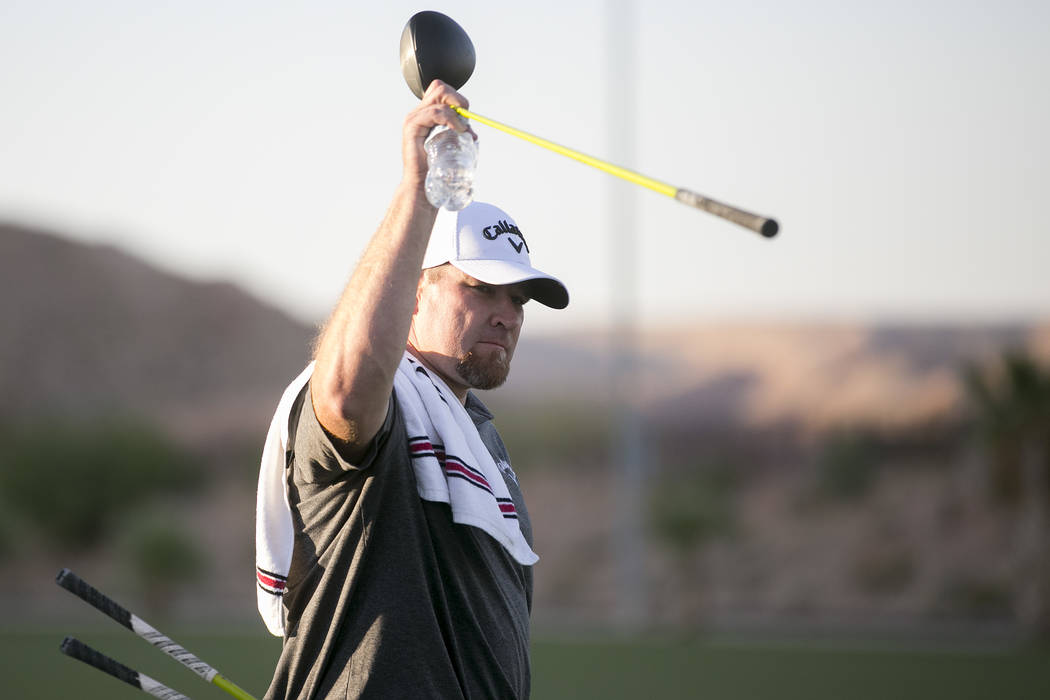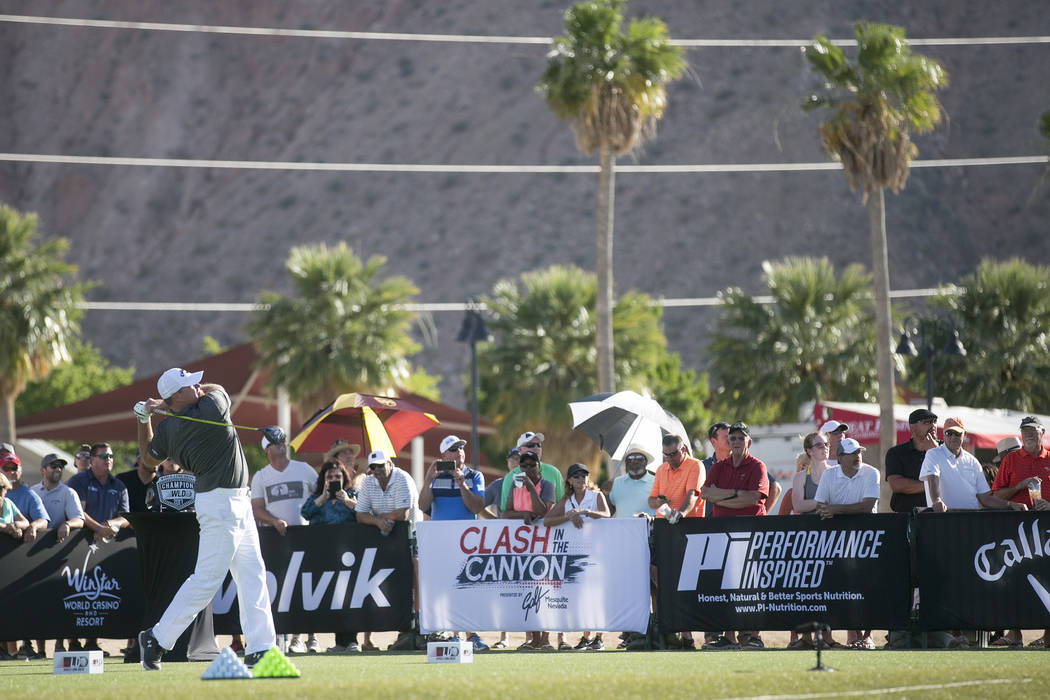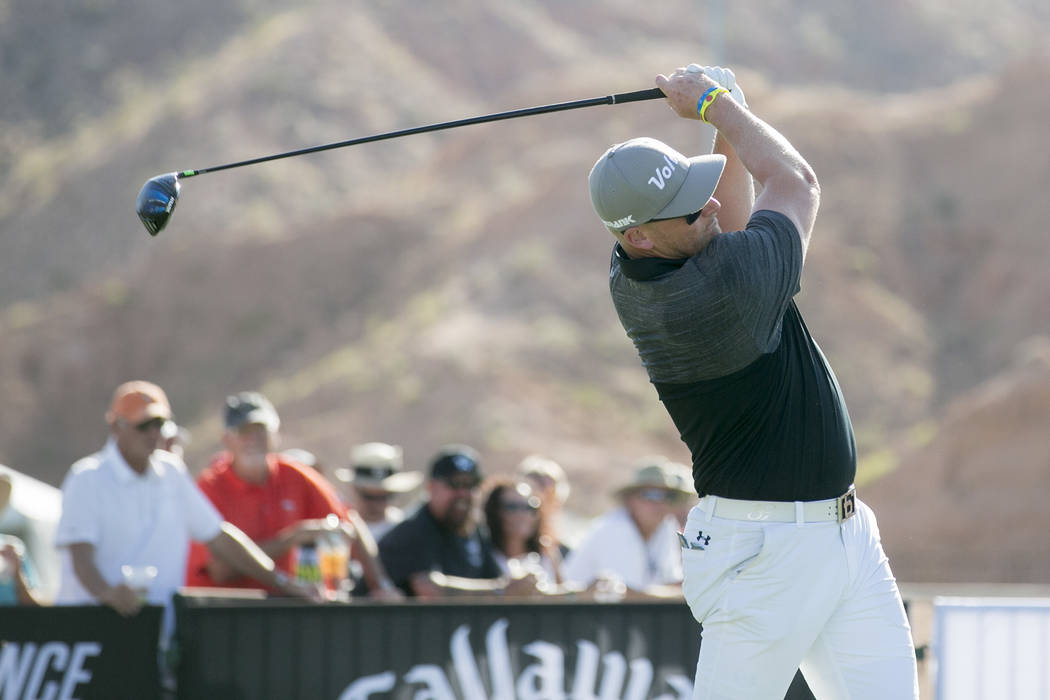 Ryan Reisbeck, a father of five from Layton, Utah, hit a drive of 436 yards to defeat two-time world long-drive champion Tim Burke and win the Clash in the Canyon event televised live on Golf Channel from the Mesquite Regional Sports and Event Complex in Mesquite.
Burke managed a drive of 421 yards in the final.
In the quarterfinals against Kevin Shook, Reisbeck hit a drive of 442 yards, the longest of the competition. Reisbeck was the sixth-ranked long driver in the world entering the event, while Burke was ranked second and had won two of his first four competitions of the season.
"I finally won one, and it has been a long time coming," Reisbeck said. "I started in long drive in 2010 and I had never made it to a televised final, so to get here and then win one is great. I feel like I have finally climbed the mountain.
"I have been working hard with my swing coach, Bobby Peterson, and I was successful in focusing on not overswinging tonight. I have a tendency to get in trouble when I overswing, but I just focused on the center of the ball and trusted my swing and it worked."
For the first time in long-drive history, a women's division event was televised live on Golf Channel. Chloe Garner, an assistant golf coach at East Tennessee State, hit a drive of 342 yards to defeat 2016 world champion Phillis Meti, who hit a drive of 310 yards in the finals after hitting a drive of 357 yards to defeat Troy Mullins in the semifinals. With the win, Garner took some revenge on her loss to Meti in the world championship final last year.
"If you want to be the best you have to beat the best," Garner said. "To be able to showcase what we can do to the world was very exciting."
The Clash in the Canyon was the first major long-drive event held in Mesquite, generally regarded as the home of long drive, since the 2012 world championship.