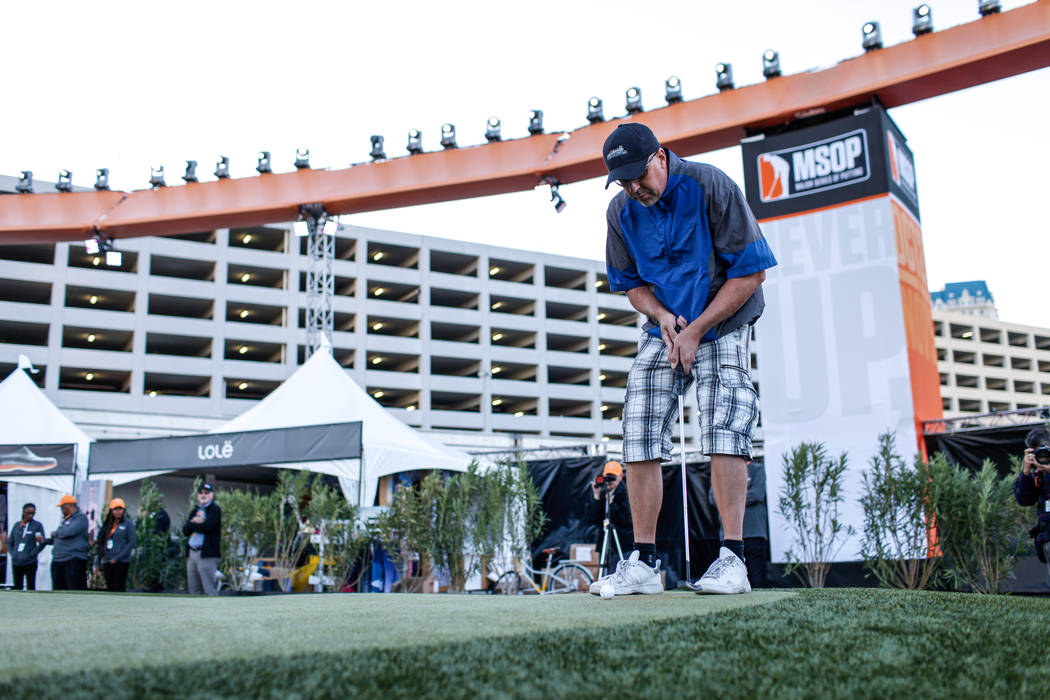 Golfers have six months to brush up on their short games.
The Major Series of Putting announced this week its championships would be returning to Las Vegas this fall with a minimum of five events from Oct. 24-31 that will be worth hundreds of thousands of dollars in prize money.
The MSOP came to town from Oct. 27 to Nov. 5, 2017 at a $2.2 million, 20,000-square-foot temporary arena behind Planet Hollywood Resort with 1,000 participants competing.
"We are thrilled to be back," MSOP President and General Manager Guillaume Béland said in a statement. "Today, we announce the starting point for the 2018 Major Series of Putting. This is just the beginning of what we have in store for this year."
The MSOP Tour will be launched this year as a qualifier system for the championships, with Jacksonville, Houston, Chicago, Montreal, California, Phoenix, Las Vegas and south Florida providing up to 25 local events that led to a regional final. There will be eight spots at the championships up for grabs at each regional final.
"Last year's championships proved to be the ultimate level playing field," 35-year PGA Tour veteran Brad Faxon said in a statement. "Professional golf today is a game of distance and power. MSOP is unique in that it brings together people from all walks of life and creates the opportunity for everyone to compete at a pro-level in a Vegas-style, high-stakes competition."
Contact Ben Gotz at bgotz@reviewjournal.com. Follow @BenSGotz on Twitter.