Dawn to dusk might not be enough time in Shriners Open
October 29, 2016 - 11:42 pm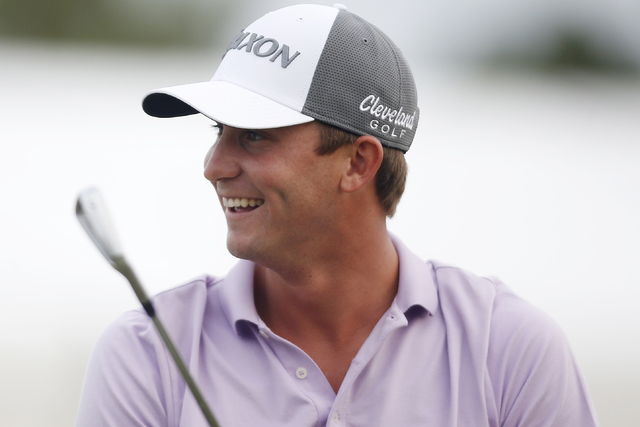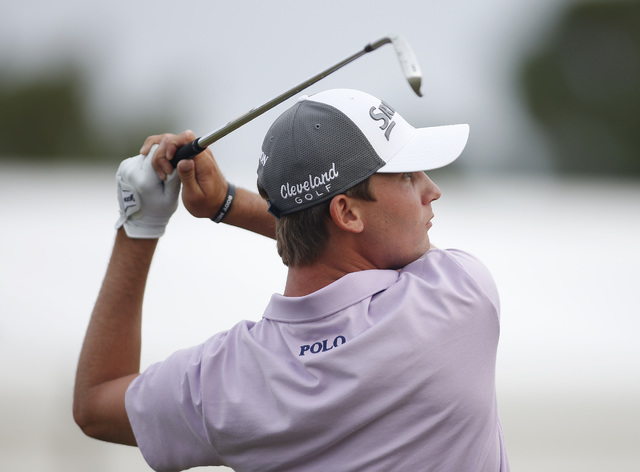 It's too bad Angel Park isn't suited to hosting a PGA Tour stop. Prime-time golf under the lights might be a cool thing for Las Vegas.
Instead, TPC Summerlin will have to work hand-in-hand with Mother Nature for the first two rounds of the Shriners Hospitals for Children Open in hopes the 144-player field will have sufficient daylight to get around the course on time.
"The weekend's no problem," tournament director Patrick Lindsey said. "It's the first two rounds where you have to go to the following day. More than likely, we'll be finishing up Thursday's first round Friday and Friday's second round Saturday morning. There's only so much you can do."
For the first time, the Shriners Open is being played in November, as the PGA Tour had to push back the finish of its 2015-16 season to accommodate the Olympics and Ryder Cup. It also meant delaying the start of the 2016-17 schedule and holding the Las Vegas Tour stop in early November instead of mid to late October, as traditionally has been the case.
With that in mind, the Shriners Open petitioned the tour in December to reduce the tournament field from 144 to 132 players in hopes of not having play spill over to the following day. The tour agreed, but a clerical error failed to have the reduction to 132 put into the tour's computer. So when players and agents started looking into playing Las Vegas, it was with a 144-player field in mind.
"They realized the mistake, but at that point there was nothing they can do," Lindsey said. "We're the fifth event next year, and we are playing in November again (Nov. 2 to 5). But we will have 132 in the field for 2017."
Lindsey admits it will create some anxious moments for players who are on the cut line and have to wait until Saturday morning to see if they are still competing. "It'll put some pressure on some guys, no question," he said.
However, by retaining the 144-player field, 12 more players will have a chance to make some money and FedEx Cup points.
"That's the positive of it," Lindsey said. "It does allow more guys to play."
The first groups will tee off around 7:05 a.m. Dusk falls around 5:40 p.m., so anyone still on the course at that point can plan on hearing the horn and having to pick up where they left off the following day.
"It's not the idea situation," Lindsey said. "But we'll try to make the best of it. If we can tee off promptly, and if the play is at a good pace, we'll have fewer golfers stranded out on the course."
Wind is the other element that can be a time killer. The forecast calls for early-morning temperatures in the upper 50s with highs around 75 degrees and winds at 8 mph Thursday and Friday.
"If the winds stay calm, it will mean less time trying to figure out what club to use, and that will speed up play," Lindsey said. "When it's gusting out there, guys have to figure out what to do with the wind, and that slows everyone down."
Contact Steve Carp at scarp@reviewjournal.com or 702-387-2913. Follow @stevecarprj on Twitter.
Tournament forecast
Here are the projected weather conditions at TPC Summerlin for this week's Shriners Hospitals for Children Open, according to the National Weather Service:
Thursday: Sunny, high 73 degrees, low 55 degrees, wind NE 5 mph
Friday: Sunny, high 74 degrees, low 57 degrees, wind S 4 mph
Saturday: Sunny, high 76 degrees, low 57 degrees, wind WSW 6 mph
Sunday: Sunny, high 76 degrees, low 56 degrees, wind SE 7 mph