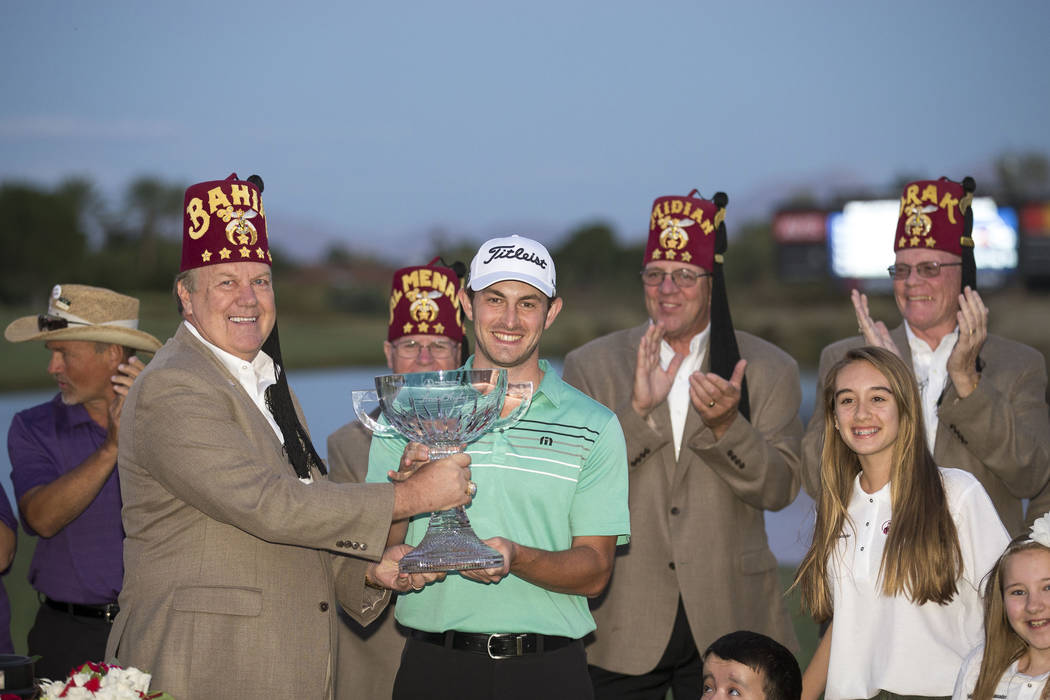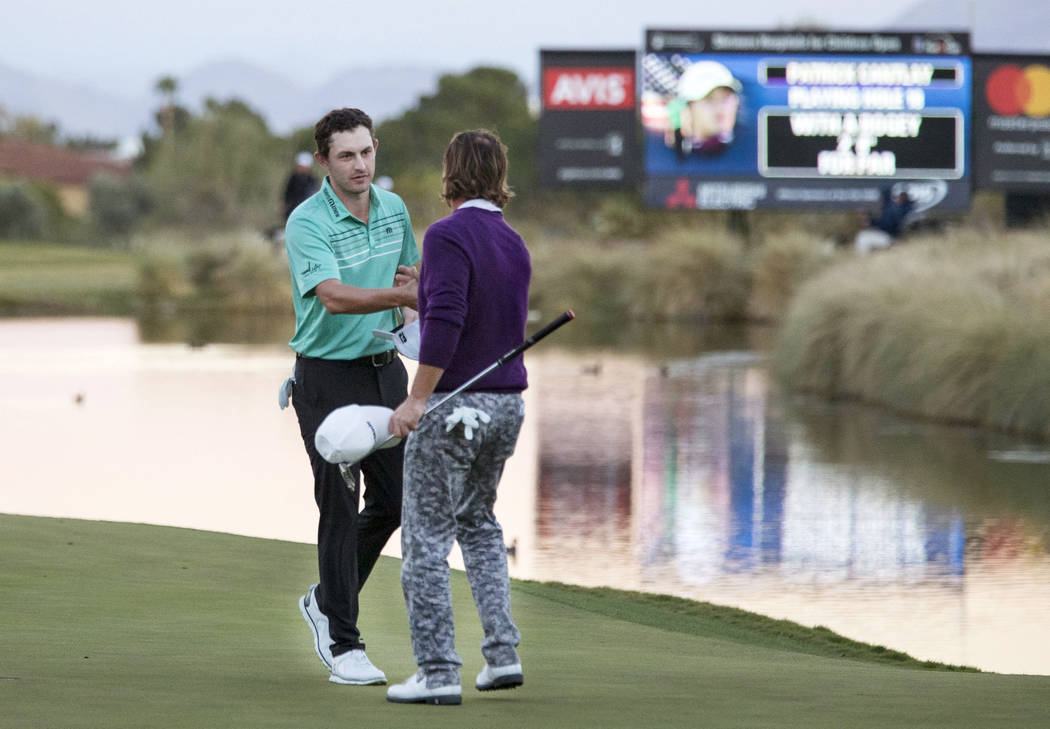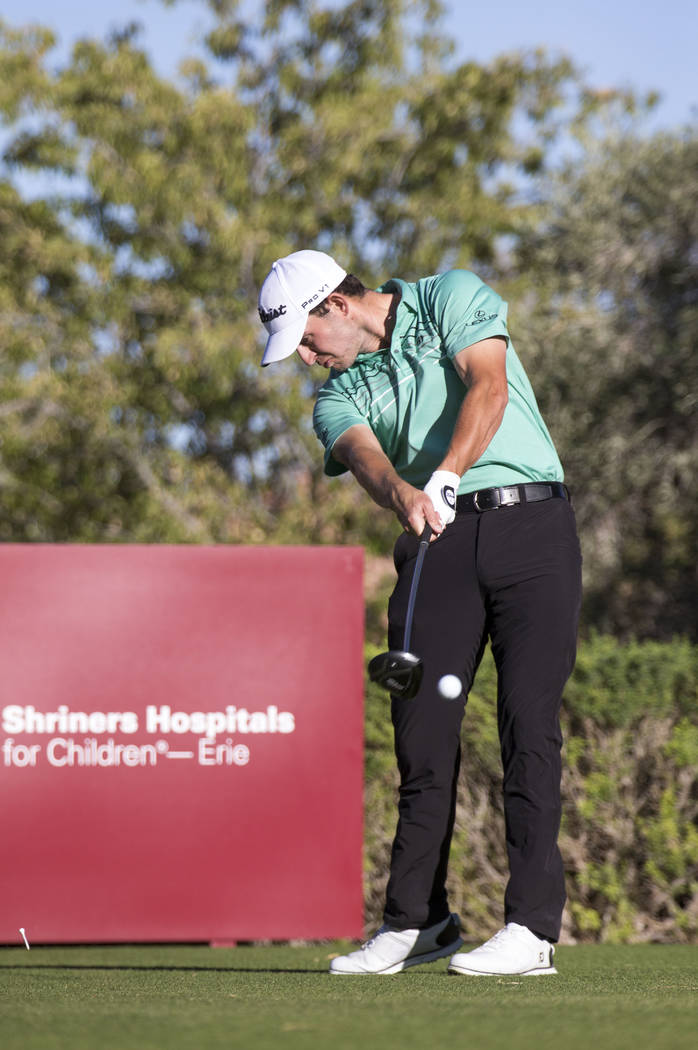 Redemption was best served as darkness fell Sunday. It was getting cold at TPC Summerlin, too.
But Patrick Cantlay's career had seemed frozen in time for so long that he was determined to break free. He's only 25, but injury and doubt had delayed the promise of a player most ranked alongside Jordan Spieth and Justin Thomas as golf's top rising talents.
"It feels like someone put the pause button on playing," Cantlay said.
He appeared stymied again when he bogeyed No. 18 as the final round of the Shriners Hospitals for Children Open became as unpredictable as the gusting winds. Cantlay bogeyed the first hole of the playoff, too, but so did Alex Cejka and Whee Kim.
Cantlay redeemed himself on his third crack at No. 18, managing a two-putt par from behind the green to notch his first PGA Tour victory and relaunch his career.
"It feels good to be back doing what I feel like I was born to do and what I practiced do do for such a long time," said Cantlay, who closed with a 4-under-par 67 to reach the playoff at 9 under.
Las Vegas resident Cejka finished early and was the clubhouse leader after posting an 8-under 63, the tournament-low round that included birdies on five of his last six holes. That put Cejka at 9 under and left him pessimistic about his chances, but he was still in contention two hours later.
"I gave it my all," said Cejka, 46, who was seeking his second tour victory. "I knew I had to go low to have a chance."
First-round leader Kim rallied with a 66 to reach 9 under. He, like Cantlay, had bogeyed No. 18 in regulation to fall into the playoff.
Cantlay earned $1.224 million and — perhaps more significantly — a two-year pass to the tour.
Two years ago, his tour status was in peril because of a stress fracture of a vertebrae that made it impossible to swing a club. He received a medical extension and sat out 2016, but would have 10 tournaments to prove his worth upon his return, either by earning $625,000 or 389 FedExCup points.
"There were some really low times," he said. "I never really thought about giving it up. There were times I didn't if my back was going to get better to where I could play golf with no pain.
"As tough as those moments were, I'd say I'm better because of it."
Cantlay played 13 events and made every cut during his comeback, registering four top-10 finishes and rejuvenating his back and game. The Shriners Open was his second start this season, and he began Sunday four strokes from the lead. Cantlay was 2 under for his front nine but stuck in neutral as winds softened and scoring heated up.
"It was two different days out there," he said. "The first 14 holes were a shootout; it felt like every time I wasn't making birdie I was losing ground. Then the last four holes, the wind was kicking up. The finish did not happen how I thought it would, but it was just enough."
Cantlay caught fire early on the back nine with four birdies in a row at Nos. 11-14. Bogeys at Nos. 17 and 18 led to the playoff with Cejka and Kim, but Cantlay pulled off a clutch shot when he needed it most.
After returning to No. 18 for the second playoff hole, Cantlay hit his drive right and behind two trees. He had an opening, but the shot was risky with water left of the green. He ripped a 4-iron through cleanly and the ball rolled through the green and down the back slope.
Cantlay putted down to about two feet, and stepped aside as Cejka and Kim faced — and missed — tough par putts.
"I hope the wins pile up now," Cantlay said. "Your first one can sometimes be the toughest one to get."
Contact Tom Spousta at tspousta@reviewjournal.com or 702-387-5205. Follow @TheRealTSpou on Twitter.