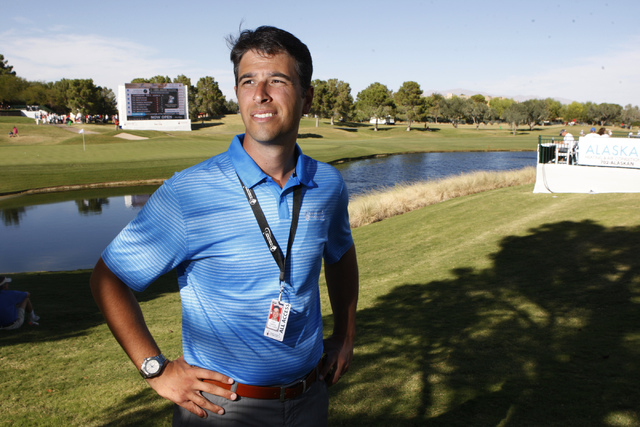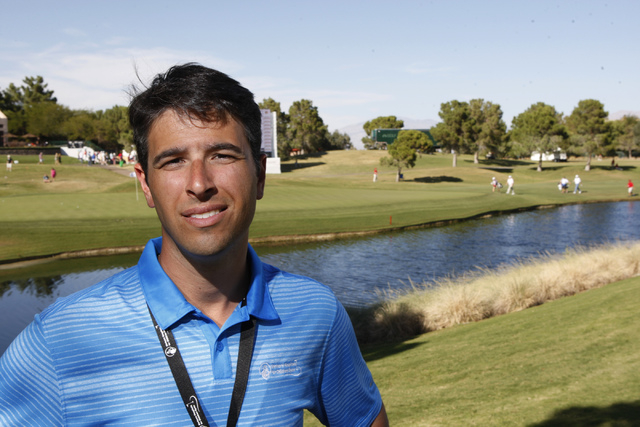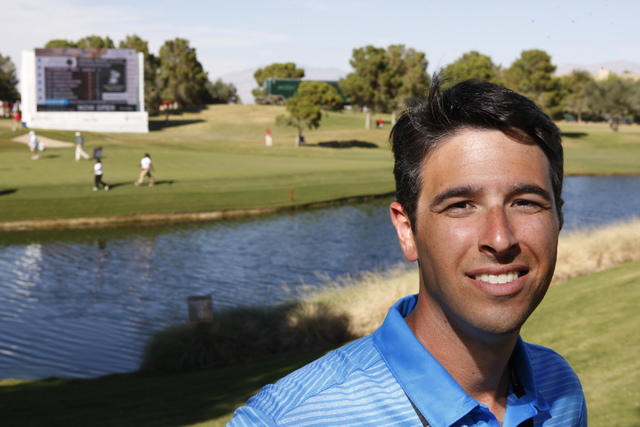 Adam Sperling always has taken pride as being a fundraising czar.
Whether he has been working for the PGA Tour or with the Monterey Peninsula Foundation, he was always good at his job.
He still is.
But as tournament director of the Shriners Hospitals for Children Open, the soft-spoken, 32-year-old has not only solidified his niche while working directly for the organization, but also found perspective with some of life's valuable lessons.
"Every job I've had, I've gotten closer and closer to the charity," said Sperling, who is originally from northern New York. "When I worked for the Tour to work seven or eight events a year, you knew you were raising money for the charity, but then you leave and you don't get to see it put to work. It feels good, but you're a little disconnected.
"But here, you work for the charity, and every penny you save is a penny that can go toward research and development or to making prosthetic limbs or whatever the Shriners missions are at that time."
Sperling, the head of the Shriners Open since 2009, said encountering so many Shriners Hospitals patients has given him a whole new perspective, especially as a parent. Sperling and his wife, Erin, have two daughters, Claire, 6, and Cate, 6 months, and he says saying it's his duty to make sure that his kids realize how good they have it.
"Perspective is a real valuable thing," he said. "My wife got pregnant with our first child in 2011, and I felt like a perfectly normal healthy kid was an exception. I went into that delivery room prepared for anything mentally, just because I didn't think kids were born without an uphill battle. Now I was also inspired that if there would be one, there's help."
Sperling, who was born with two fingers webbed together, said he has become so engrossed in children's medical care from an organizational standpoint that he's thankful every day for his daughters' health.
"I don't take anything for granted; I don't take tomorrow for granted," he said. "And that's what I mean when I say perspective is a good thing. And I don't think I would have gotten that if I didn't work here."
It's also why he's extremely supportive of today's theme at the tournament: Family Fun Day.
"There's been an event here for 32 years, the title sponsors have changed quite a bit, but I think in order to grow in a community such as Las Vegas, you have to have consistency, you have to prove yourself that you're here for the right reasons, and I think those challenges are good challenges," he said. "Las Vegas opens up its doors to the world, which has made it so successful, but you do have to prove yourself if you want community support, as you should.
"I think over the last six years we've been able to grow as a nice community event."
■ POOL PLAY — As part of the Zappos.com Fan Experience, between the 17th and 18th holes at TPC Summerlin, there are six swimming pools and a nine-hole miniature golf course. The area is free to the public and offers plenty of tournament viewing points. These are the first public swimming pools to be featured on the PGA Tour.
Lifeguards2U, which caters for specialty events and private pool parties, features a life guard at each Fan Experience pool.
Percy Radford, who graduated from Mojave High School, said he couldn't necessarily picture pools at a golf tournament, but thought the concept was perfect for Family Fun Day.
"When I got here to see it, the way it's set up and the things that's surrounding, the people here, the pools they have, it makes me feel good just to be a part of it," Radford said.
Entry to the Fan Experience is free. Children younger than 18 must be accompanied by an adult when using the pool.