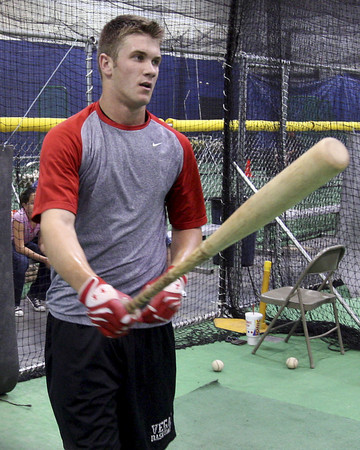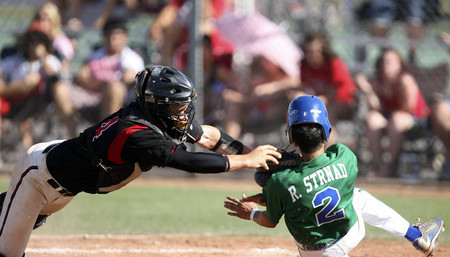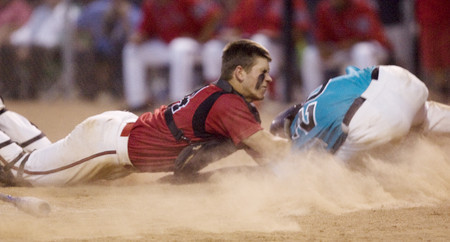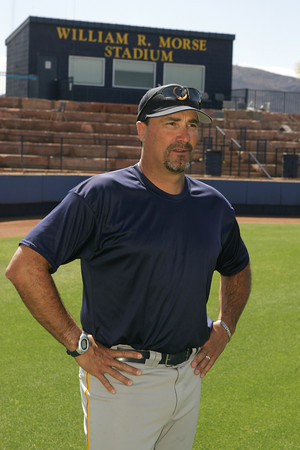 Bryce Harper, the baseball phenom from Las Vegas High School, has no future in high school. An extraordinary player is ready to make an unusual move.
Harper, a 16-year-old who just completed his sophomore year, has registered at the College of Southern Nevada, where he plans to attend classes in August and play for the Coyotes next season.
His father, Ron Harper, announced the decision Saturday while in Oklahoma City for a baseball tournament.
"Bryce is always looking for his next challenge," Ron Harper said. "He's going to pursue his education, too. He's going to get pushed academically and athletically.
"I don't see a problem with it. I think we've handled it the right way. I think it will be a great story."
Bryce Harper gained national acclaim by appearing on the June 8 cover of Sports Illustrated as "Baseball's Chosen One." The story hinted at his plans to enroll in junior college to prepare for his professional career.
Harper, a 6-foot-3-inch catcher, hit .626 with 14 home runs and 55 RBIs for the Wildcats this season. He also had 36 stolen bases.
With his combination of power and speed, Harper is projected to be the top pick in the major league draft when he's eligible. That should be next June.
Ron Harper said his son, who turns 17 on Oct. 16, will be draft eligible "in 2010 or 2011. … There are a lot of rules that people don't know about."
Bryce Harper and his mother, Sheri, recently went to CSN and signed enrollment forms and his letter of intent to play baseball. Harper is aiming to earn his GED test credentials in the fall.
"He was thinking about it. He initiated it," Ron Harper said. "He said, 'Dad, why can't I take my GED and do this?' "
The minimum age for major league draft eligibility is 16, upon completion of high school.
Ron Harper said Las Vegas High administrators and baseball coach Sam Thomas are "all supportive" of the move, though he expects detractors might surface.
"There are going to be critics. I can't worry about what people think. People are going to see what they want to see and say what they want to say," Ron Harper said. "I think this prepares him for life, playing the game of baseball.
"People question your parenting and what you're doing. Honestly, we don't think it's that big a deal. He's not leaving school to go work in a fast-food restaurant. Bryce is a good kid. He's smart, and he's going to get his education."
CSN coach Tim Chambers is a longtime friend of the Harper family.
"That's the only way this works out. I've known Tim for about 25 years," Ron Harper said. "Tim is going to take care of him. I couldn't send Bryce somewhere else. If I sent him across the country, I might second-guess myself and think I was crazy."
Bryan Harper, Bryce's brother, is transferring from Cal State Northridge to play for the Coyotes next season, so Bryce will have a strong support group at CSN. Bryan is a 6-5 left-handed pitcher.
"It's phenomenal because I get to play with my brother," Bryce said.
Ron Harper said he and Bryce have faced a "media frenzy" since arriving in Oklahoma City last week, a result of the publicity from the Sports Illustrated cover story.
"I've always tried to keep him humble," Ron Harper said. "But Bryce has always made good decisions on his own. He needs to be a good role model.
"My son is going to live with us and still eat at the same table. His brother will be a mentor to him. Why can't it be a good story?"
Contact reporter Matt Youmans at myoumans@reviewjournal.com or 702-387-2907.