It's not hard to find why 51s want out of Cashman Field
September 3, 2016 - 10:13 pm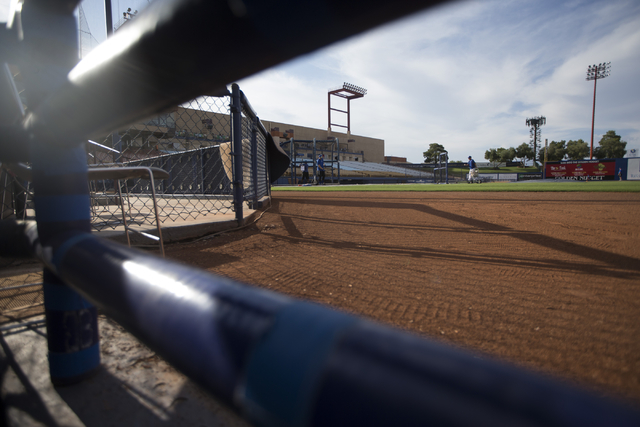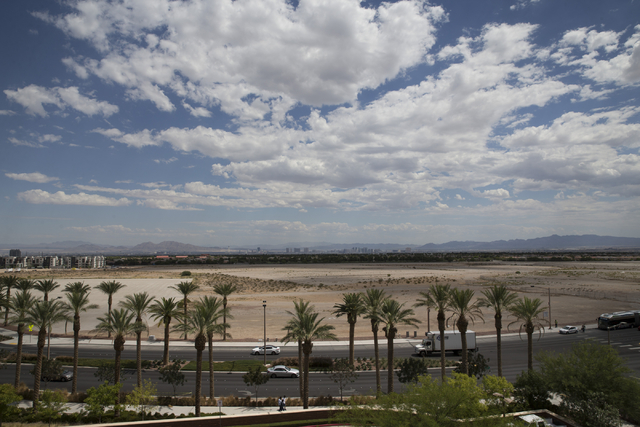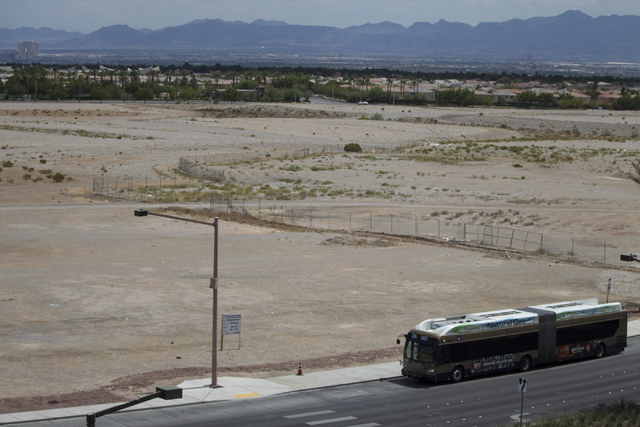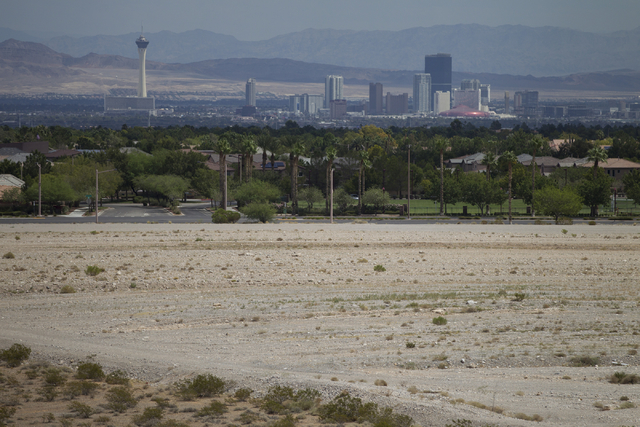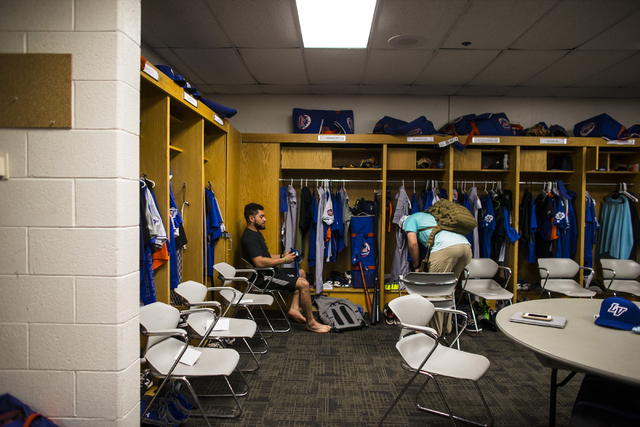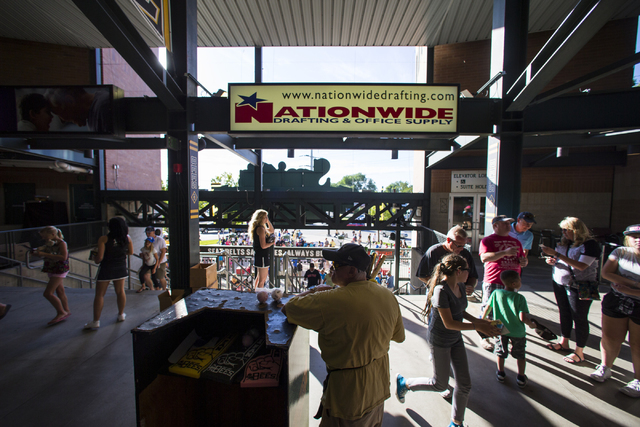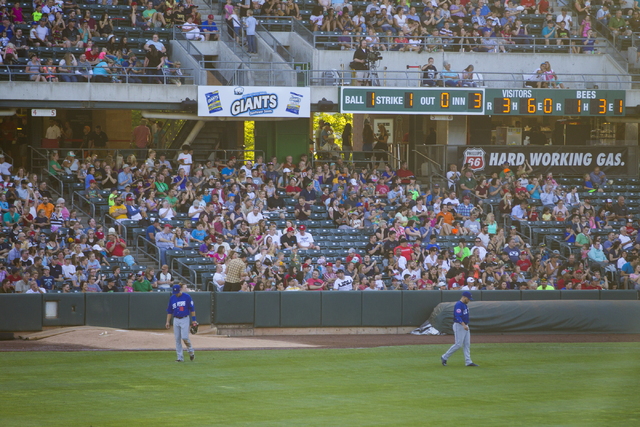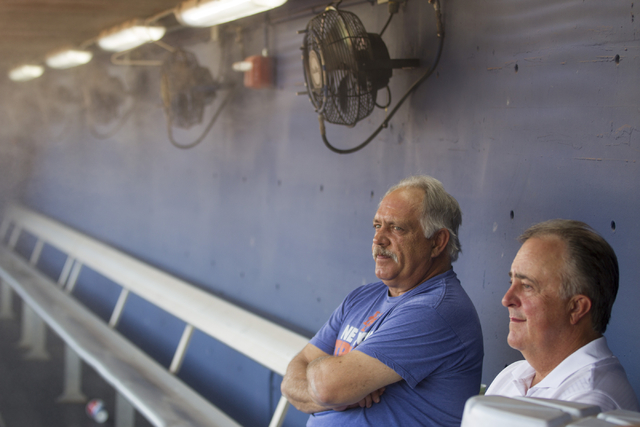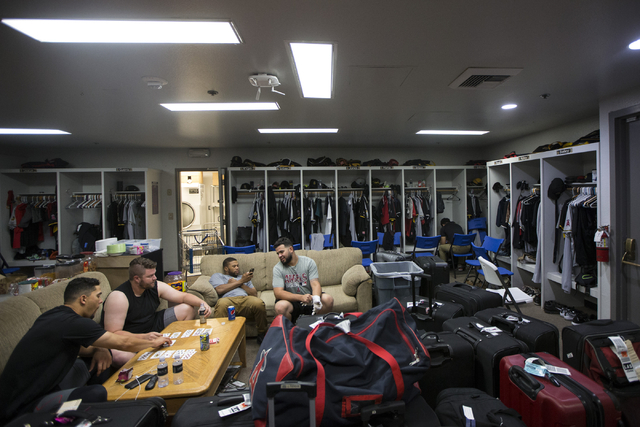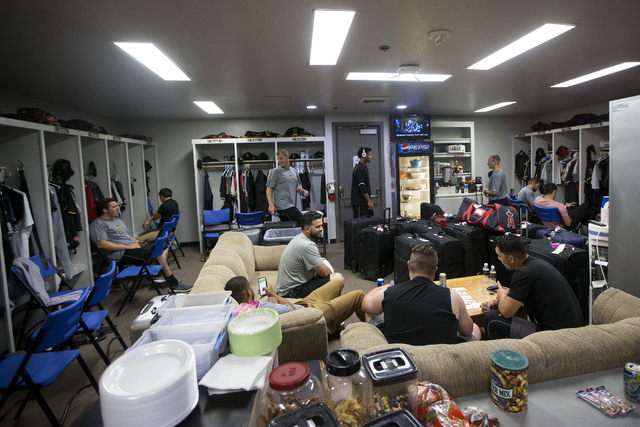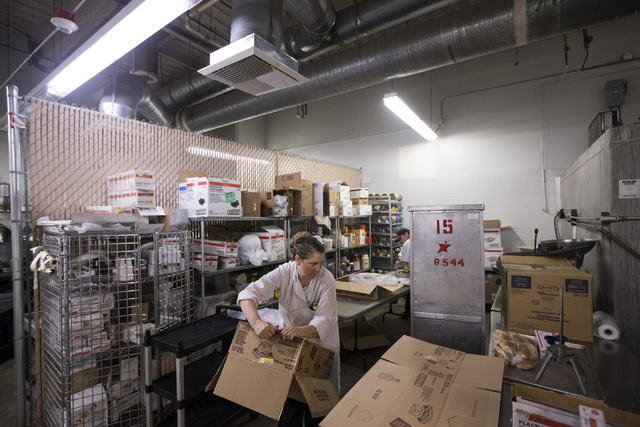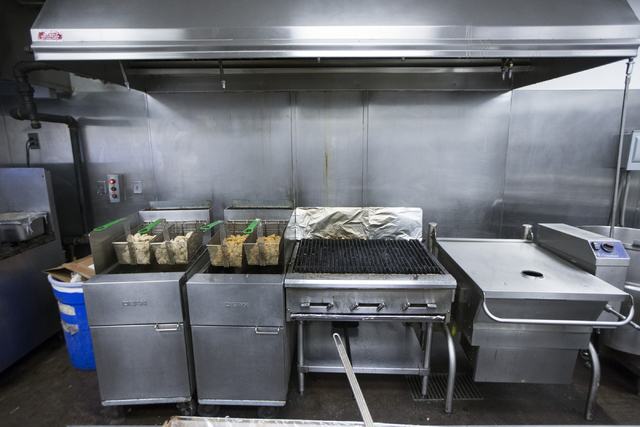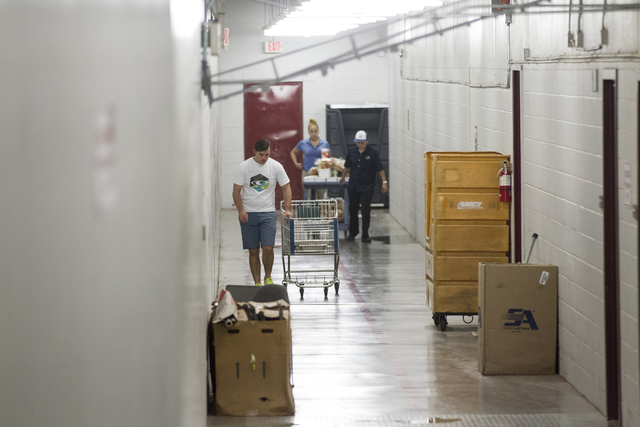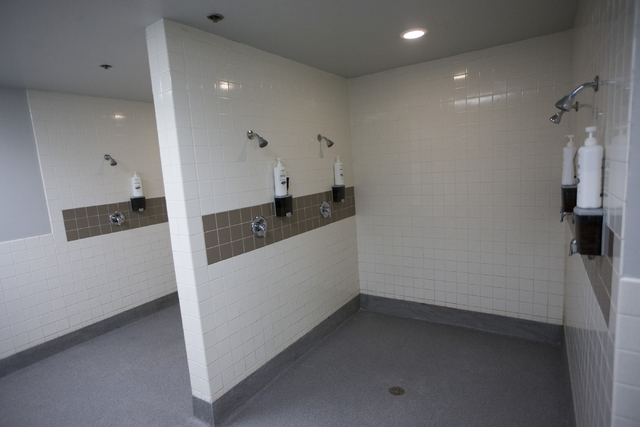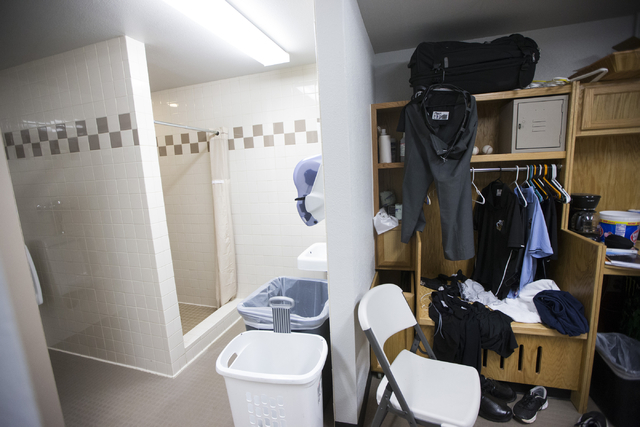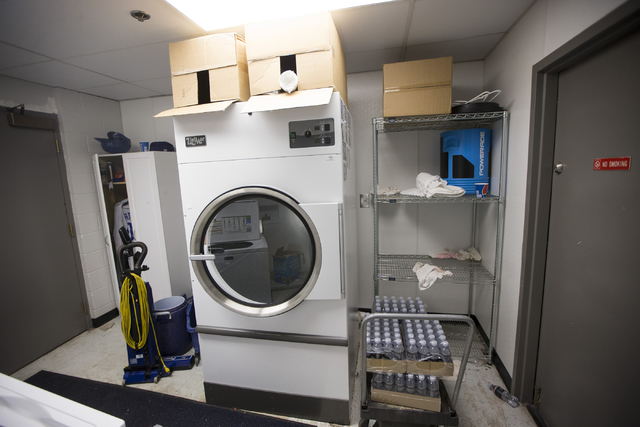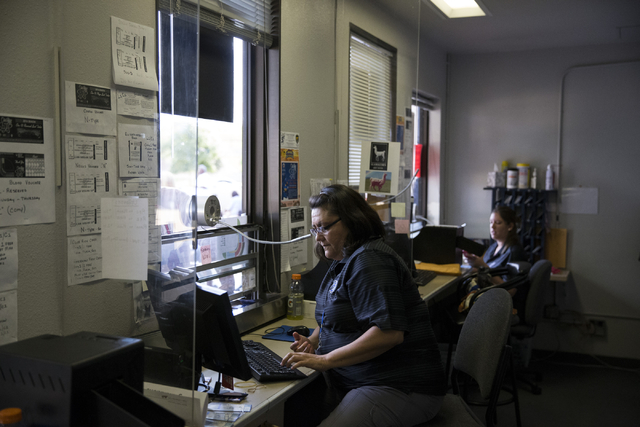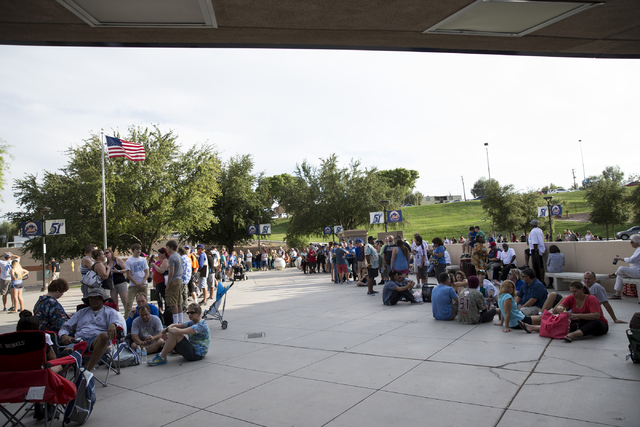 The stench wafted through Cashman Field as the raw sewage made its entrance.
It came spilling into the 51s' dugout during an August game, forcing them to sit on chairs in front of their dugout.
"There was (expletive) floating in the dugout," manager Wally Backman said. "There were tampons in the dugout, and it was the (expletive) grossest thing I've ever seen."
That was more than a year ago.
"I don't think the problem is still fixed," Backman said. "I think it could happen at anytime."
The issue prompted a letter from Pacific Coast League president Branch Rickey III admonishing the Las Vegas Convention and Visitors Authority, the landlord for the stadium.
"That particular problem is representative of what are more regular and pervasive infrastructure issues," Rickey wrote. "The salient point is that the Cashman facility is deteriorated. To assure it will be ready for play beyond 2017 and 2018 might force an expenditure of many tens of millions of dollars and still not provide an optimal long-term solution."
The 51s' preferred solution would be a new stadium in Downtown Summerlin, and while nearly everyone is in agreement that Cashman Field, which opened in 1983, is an outdated park, talks for a new facility have hit a recent snag.
Originally, County Commissioner Chairman Steve Sisolak said a plan for a $65 million stadium would have included funding from the 51s, LVCVA and Clark County while the Howard Hughes Corp., which owns half of the team, would donate the land.
Sisolak said earlier this week those talked had stalled as the Howard Hughes Corp.'s desired price for a ballpark had gone up to $85 million.
Tom Warden, a senior vice president of community and government relations for the Howard Hughes Corp., said the company was ready to operate at the $65 million threshold, and 51s president and chief operating officer Don Logan expressed optimism that a deal could be put together after the season ends to move the team away from Cashman Field in the future.
After all, Logan has been working to try to secure a new stadium on and off for decades. And Logan and those around Cashman Field on a daily basis see both a need on the community and player development side of it.
"I think the people of Las Vegas deserve a better stadium and the players deserve a better facility," Backman said. "The bottom line for the whole thing is this facility is outdated and it could not be renovated to be a good stadium."
WHAT THE PLAYERS WANT
The sewage overflow was unpleasant for the 51s, but it doesn't plague the team like some of the other problems players face daily.
From all accounts, the playing surface, which used to be one of the worst in the league, has been better than in recent years, though with heads groundkeeper Kevin Moses moving on, there's concern the field itself will backtrack.
"The playing surface is not too bad. It varies week to week as far as how the weather is," catcher Johnny Monell said. "It takes a toll on our bodies, especially a long homestand playing on the surface, just because it can get hard, it can be too soft. It's just a lot of sore backs, sore knees, whatever you want to call it, but the grounds crew tries to do a pretty good job."
There's the bullpen on the field, where relievers can spend nine innings getting heckled by fans, or the backdrop, which some players say isn't big enough. There's the clubhouse — when asked, many players readily admit they prefer visiting digs at other stadiums to their own cramped quarters. The locker room, with its narrow lockers, gives player little room to themselves, and the two toilets for 25 players and coaching staff can also create issues.
And there's the weight room, which is cramped and carpeted — and by all accounts, not suited for professional athletes. It's a far cry from the weightroom in at El Paso's Southwest University Ballpark.
"It's basically just a room. A regular room that they put weights in. It's not an actual weightroom," infielder/outfielder Ty Kelly said of Cashman Field's setup. "Like the words should be separate, like 'room with weights.'"
The weightroom is the only indoor facility the 51s have, and perhaps the biggest gripe players have with Cashman Field is the outdoor batting cage.
Currently, the 51s have to walk out the back of their clubhouse through the sidewalk near the parking lot to get to their single-lane cage.
"Our cage (is) not up to par as far as other Triple-A stadiums," Monell said. "Most of them are indoors, they have AC, you feel a little more comfortable in there, and as a hitter, you want to hear the acoustics of your craft and what you're doing in the cage. An outdoor cage kind of feels like you're back in high school again."
The ideal scenario would be one cage near each clubhouse, which Logan said would be the setup in a new park.
The lacking player amenities are part of the reason teams shy away from affiliating with the 51s.
The New York Mets re-upped their Player Development Contract on Tuesday to stay in Las Vegas through the 2018 season, but concerns over Cashman have scared away other, more geographically logical teams, like the Los Angeles Dodgers — a former affiliate.
"(Brandon) Nimmo (is a) No. 1 pick, (Gavin) Cecchini, a No. 1 pick, (Michael) Conforto, a No. 1 pick, (Kevin) Plawecki, a supplemental first-round pick, (Sean) Gilmartin's a No. 1 pick," Backman said. "That's a lot of money that's been tied up in those players, so they deserve to have the proper facilities, and we don't have them here."
WHAT THE FANS WANT
As the 51s closed out their home slate with one of their best crowds of the season on Aug. 27, fans started growing increasingly frustrated, with some turning to social media to vent those feelings.
One tweeted, "Concession lines at @LasVegas51s makes me want to leave. Standing in line for 45 min for a beer and a hot dog is stupid."
Season ticket holders Jim and Sue Olson experienced similar issues, arriving to the park at 6:05 p.m. before waiting 25 minutes to enter.
The Olsons have traveled extensively to ballparks across the country, both major league and minor league. With little to compare to, Jim Olson said the average fan doesn't realize how badly the 51s need a new park, to which Sue agreed.
"If you just come here to visit one time, it's not bad," Sue Olson said. "It's coming back time after time and then you get a chance to look at the things (and you're) like 'Oh, maybe this, maybe that,' like your food selection."
Every complaint fans have — from long lines, too few bathrooms, bleachers that are a magnet to heat instead of stadium seats with backs, simplistic food options, a severely outdated video board and beyond — Logan has heard. He's heard them for years.
WHAT THE TEAM WANTS
Logan's wish list for a new park is detailed and precise — suites, an expanded club level, a concourse three times as wide, a kids area, more party decks, shade and cooling elements, a 360 degree walkway and a safer neighborhood. The list goes on.
"Our club level, it's air conditioned, it's nice," Logan said. "It's better than being inside, but when you compare our club level to (Charlotte's) club level, it's not even close. It's a Ferrari to a Ford Focus.
"This is 35 years old. (The builders) didn't think about, they didn't even know the evolution of stadium design, and the integration of fan-friendly elements just weren't around."
A Ferrari to a Ford Focus accurately describes some of the differences between Cashman Field and the parks around the division, too.
In El Paso, widely considered one of the nicest parks in minor league baseball, there are seven areas for group outings, multiple themed restaurants and a design that both intertwines elements of its city and fits seamlessly into it.
In Albuquerque, the Isotopes Park Fun Zone holds wide appeal for children with a carousel, amusement ride, multiple bounce houses and other kid-friendly attractions.
In Salt Lake, the Bees control their destiny with food from All-Star Catering, a division of Larry H. Miller Group of Companies, which also owns the team. That, plus ample kitchen space, in turn, allows for more creative food items, including handmade burritos and a smokehouse burger.
And all those are in areas of town considered safer than the one Cashman Field is nestled in, so in addition to the fact that Logan said it would cost more than $100 million to completely renovate the park, location is another reason all attention has been turned for years toward a new park in a new neighborhood.
Last offseason, Logan traveled with a group to El Paso and Charlotte's BB&T Ballpark to learn from their experiences recently constructing parks. Both opened in 2014, were constructed downtown and have drawn well since their openings.
The 51s would do the opposite — a city-to-suburbs move — which would put the franchise near restaurants, shops, theaters, the Red Rock Resort and the NHL expansion franchise's planned practice facility.
"There's a saying about you have to fish where the fish are," MiLB president Pat O'Conner said. "And to build a ballpark, you want a place that's easy to get to, convenient to get to, and in your case in Las Vegas, that's probably not downtown."
While the 51s continue their push for a new state-of-the-art facility, they'll continue on for at least one more season in the stadium they'd desperately like to leave.
"We shouldn't have the worst place in the league," Logan said. "We've got the best city.
"It's disappointing that Vegas has the worst facility in our league when we have such a great town with the greatest hotels, the greatest dining, the greatest shopping. It's not becoming of this community to have a place like this."
Betsy Helfand can be reached at bhelfand@reviewjournal.com. Follow on Twitter: @BetsyHelfand