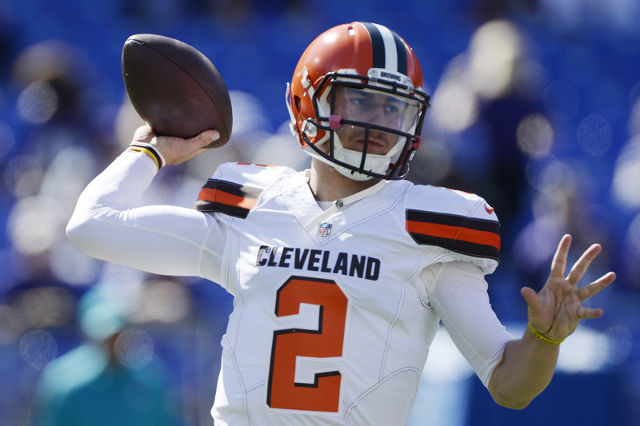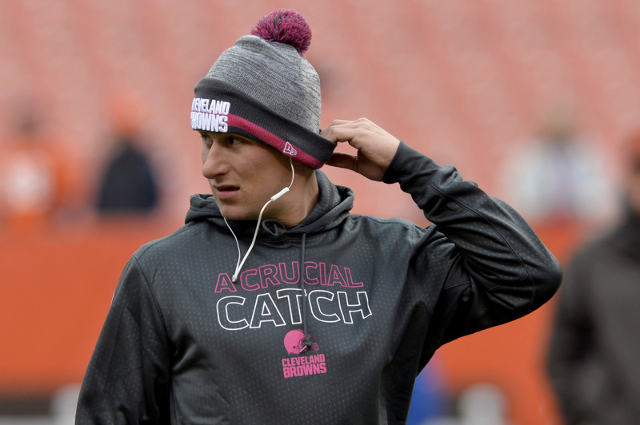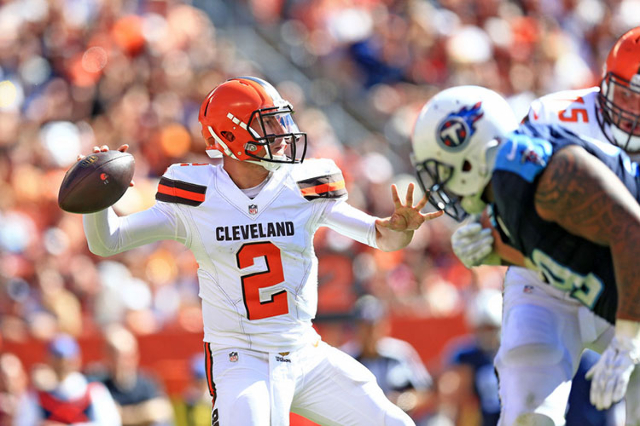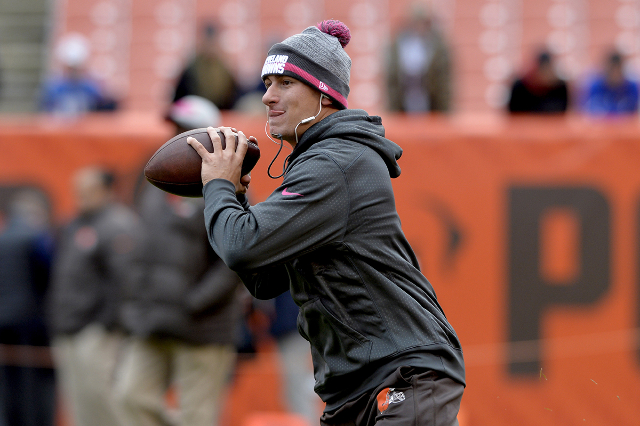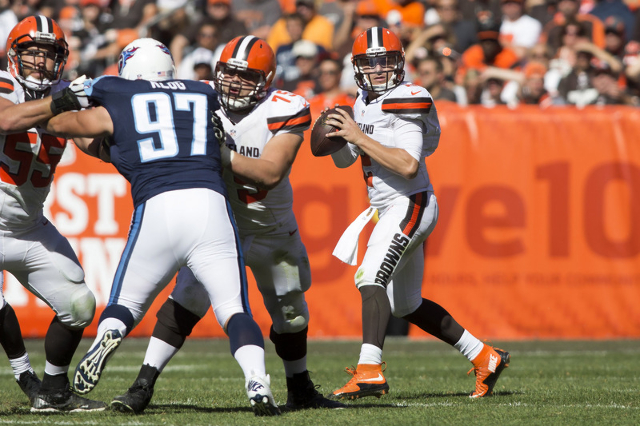 Cleveland Browns backup quarterback Johnny Manziel met with NFL investigators after practice Wednesday and will not be punished for his role in the Oct. 12 incident with his girlfriend in Avon, Ohio.
The NFL investigated whether Manziel violated the league's personal-conduct policy. NFL Network reported Thursday no discipline was coming for Manziel.
Manziel was represented in the meeting at the Browns' facility by NFL Players Association attorney Heather McPhee and Lisa Friel, hired to lead the league's handling of domestic violence issues last year, was present for the NFL.
Manziel was stopped by police on Oct. 12 on an interstate in the Cleveland suburb of Avon after allegedly driving at a high rate of speed and weaving through traffic. He had an argument with his girlfriend, Colleen Crowley, who told police that Manziel hit her "a couple times" and pushed her face against a car window.
Manziel, who spent time in alcohol rehab during the offseason, said he had a few drinks earlier in the day, but police did not detect that he was impaired. However, officers determined that Crowley was drunk.
Browns coach Mike Pettine was not certain if Manziel, who took first-team reps in practice Wednesday, was going to be available for Sunday's game against the Arizona Cardinals.
Josh McCown, who rested Wednesday with his shoulder and rib injuries suffered in the loss to the St. Louis Rams last Sunday, is expected to start the game. McCown, who underwent an MRI on Monday, is "truly day to day," Pettine said.
Like Sports News on Facebook: