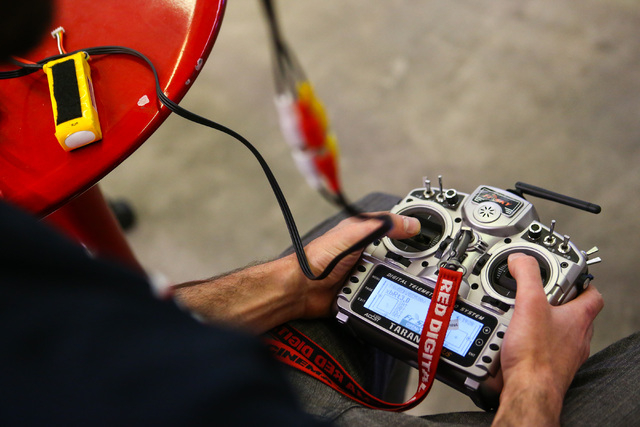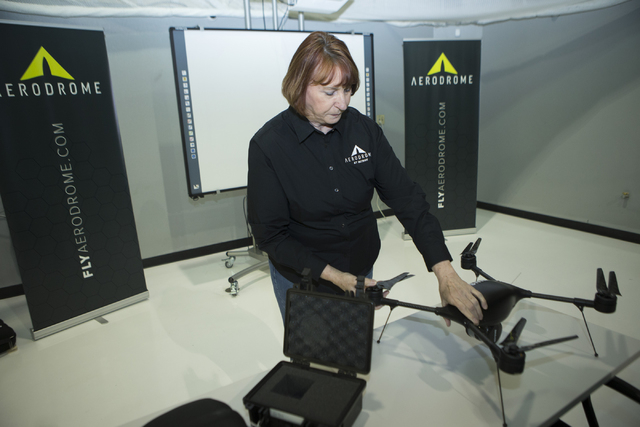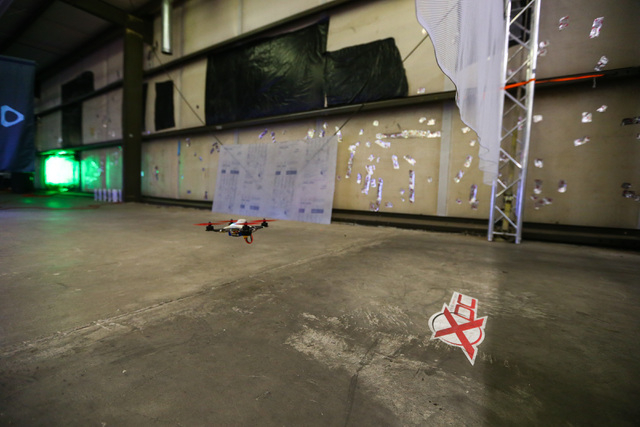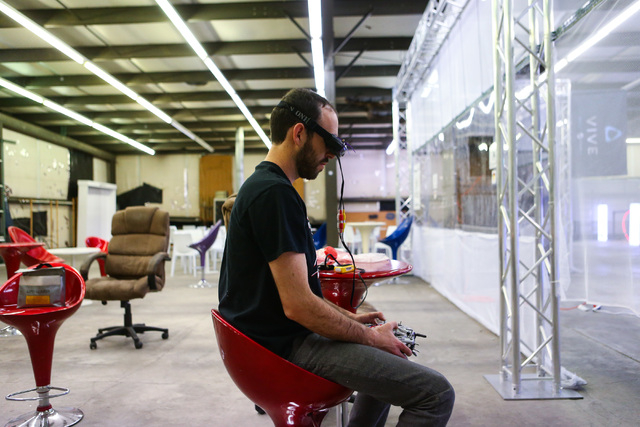 Las Vegas resident Harrison Gale believes he is witnessing the beginning of a new sport — drone racing — and he is determined to be a part of its rise.
"It's not every day you get to be around for the start of a new sport," Gale says. "I think we are seeing the future of some sort of professional, Formula 1-type racing for drones."
He foresees a time when drones are sponsored by companies, similar to NASCAR. There are already races happening internationally, and Gale figures it's only a matter of time before it goes to the next level.
Though drones have been around in various forms for years, they have advanced for commercial use only recently.
According to the Consumer Electronics Association, an estimated 700,000 drones were sold in 2015.
The popularity of drones forced the Federal Aviation Administration to develop guidelines for hobbyists when they register or operate their devices.
Gale was one of those people who quickly became a hobbyist.
A little more than a year ago, Gale saw a video of a man flying a drone. But it wasn't like others he had seen before.
"I had seen drones hover around taking pics," he says. "This one moved differently."
This drone was whipping around in acrobatic maneuvers. It was racing.
Wanting to get in on the action, he bought a drone on eBay and began flying it.
"And I immediately crashed it," he recalls.
But he persevered and kept getting better and better.
Along the way, he has taught himself how to fix drones and operate them more efficiently.
While learning to fly, he also started getting in touch with other drone racers in town.
After mentioning his new passion to a friend, Downtown Ventures CEO Mark Rowland, Gale received an interesting proposition: to organize drone races in Las Vegas, the Xtreme Drone Circuit.
The first event was in November.
Because of rules from the FAA on where people can fly, Gale says it was hard to find the best space to host the race.
Thinking outside of the box, he found a solution.
"We decided to put it inside at the Western Hotel," he says.
The original plan was to host it in a parking garage, but Gale thought it would leave a bigger impression to have a race inside.
"It wouldn't have been anything new or impressive," Gale adds.
Teams flew in from across the globe to participate in the Xtreme Drone Circuit.
In January, coinciding with CES, Gale organized another race on Zappos' downtown campus.
He once again was able to attract international teams to participate.
Instead of just hosting races, Gale is jumping on a team to travel to Dubai for the World Drone Prix.
"It's not a bad way to spend a week," he says.
The first-place prize is $250,000 with additional cash prizes for other categories such as fastest lap time.
Gale has researched the course to determine what obstacles await his team.
On Friday, his team will be one of 32 pilots racing. Depending how well they do, they could advance to the semifinals and finals Saturday.
"We are going for the first-place prize" he says.
Either way, when he gets back, Gale plans to continue the drone races in town.
He hopes to set up another race in Las Vegas by this fall; he might host something regional this summer if he can pull it together in time.
As the sport grows and more and more races happen internationally, Gale continues to practice his flight skills daily to improve.
Whether it's in a warehouse or a park, he joins other budding enthusiasts ready for the next sport of drone racing to emerge.
"I try to fly every day," he says. "I'm not as diligent as I should be. But I guarantee on any given day, there is someone flying and practicing."
Contact reporter Michael Lyle at mlyle@reviewjournal.com or 702-387-5201. Follow @mjlyle on Twitter.