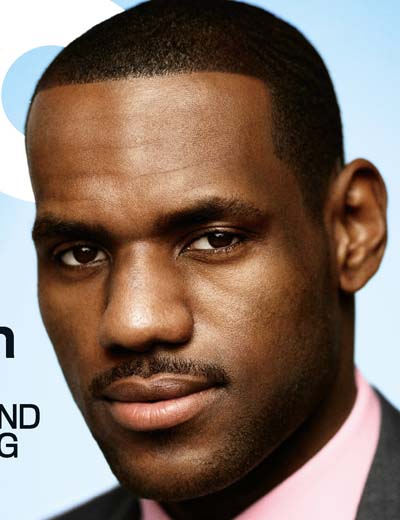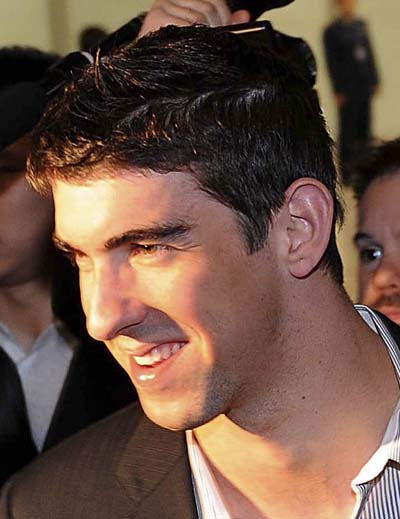 LeBron James has raised his fashion game.
"You look good, you play good," the Cleveland Cavaliers' All-Star forward said. "I was brought up that way."
James, who tries to stay ahead of the style curve, will appear on the February cover of GQ Magazine — another first for the NBA superstar whose career has been defined by them.
Posing in a slate gray suit, pink shirt and gray tie, James added the GQ cover to his run of magazine fronts from Sports Illustrated to Fortune to Vogue. He was the first black male to appear on the cover in the latter's 116-year history.
"It's great," he said of his GQ cover. "It shows that I'm fashionable. I never thought I would be on the cover of GQ. But I've done some things I never thought I would do."
A few years ago, James hired a stylist to help with his wardrobe. But he joked that someone else might have more to do with his trendy duds.
"I have to thank (NBA commissioner) David Stern," James said. "Ever since he put in the rule about having to get dressed (up) for the game, I had to get dressed."
• PHELPS BRAND — Michael Phelps said he's considering a merchandising business that capitalizes on his feat of winning a record eight swimming gold medals at a single Olympics.
What took him so long?
The 23-year-old Phelps, who recently bought a house in Baltimore, said he's trying to find a balance after his accomplishments at the Beijing Games that will allow him to return to the pool. He also won six gold medals at Athens in 2004, giving him a record 14 for his career.
"There are a lot of things that can be done, and we're sort of taking our time with everything and sort of going with the flow and not overloading," Phelps told Bloomberg News in Beijing on Tuesday. "For me, it's to enjoy it, to have a little bit of both, business and pleasure."
Phelps returned to the Chinese capital this week to sign a contract as the brand spokesman for Mazda Motor Corp. for the greater China region. With his eight gold medals, Phelps in August eclipsed the previous record set by fellow U.S. swimmer Mark Spitz in 1972.
"One of the things I'm starting to work on more and more is getting my house into order, start getting back in some normal routine so I get back into the water," Phelps said.
• UPON FURTHER REVIEW — The NBA Development League has granted Utah's protest of its loss to Colorado last month, the first successful challenge in the league's eight-year history.
The league ordered the teams to replay the final 25.2 seconds of the game, with the score tied at 102. The Flash protested the 104-102 loss on Dec. 26 after Bill Walker was incorrectly disqualified by fouls with 25.2 seconds left. It should only have been his fifth foul; a foul against teammate J.R. Giddens in the second quarter had been mistakenly assessed to Walker by the 14ers' official scorer.
The replay will occur April 10 in Utah, with the teams' regularly scheduled game to follow.
COMPILED BY STEVE CARP LAS VEGAS REVIEW-JOURNAL