NASCAR Sprint Cup champ Kyle Busch on whirlwind media tour
November 23, 2015 - 1:09 pm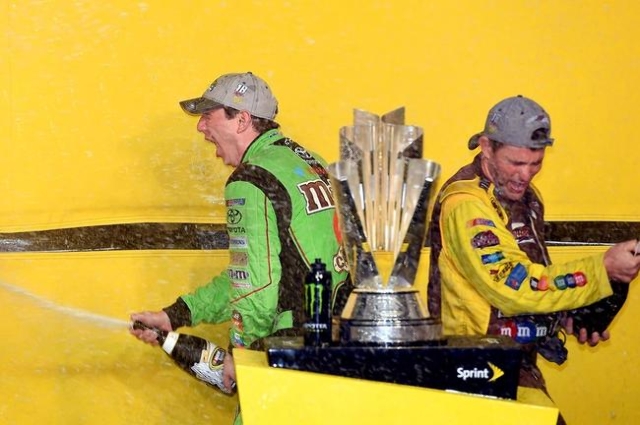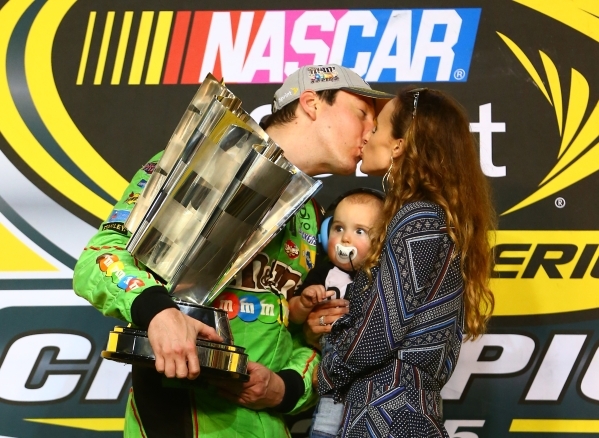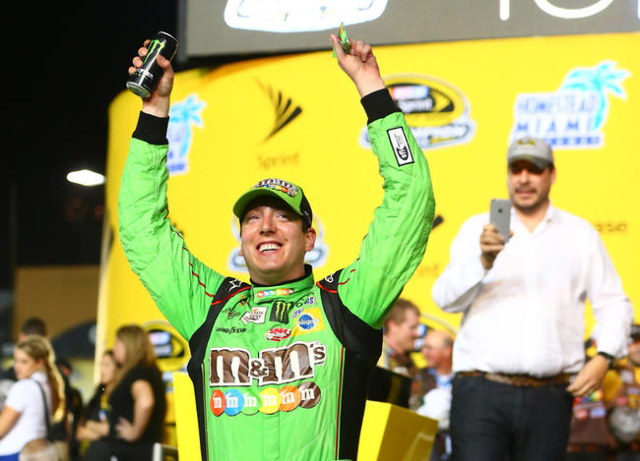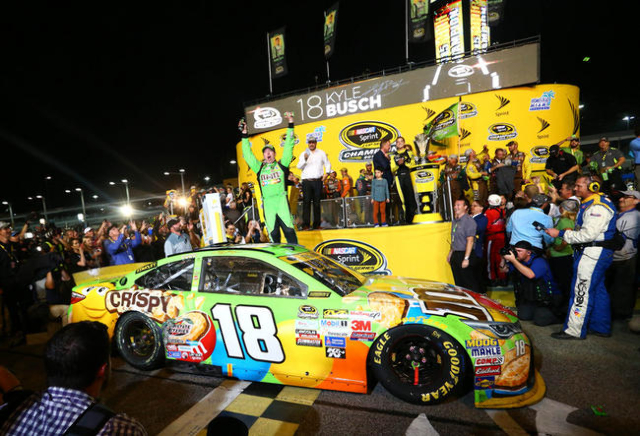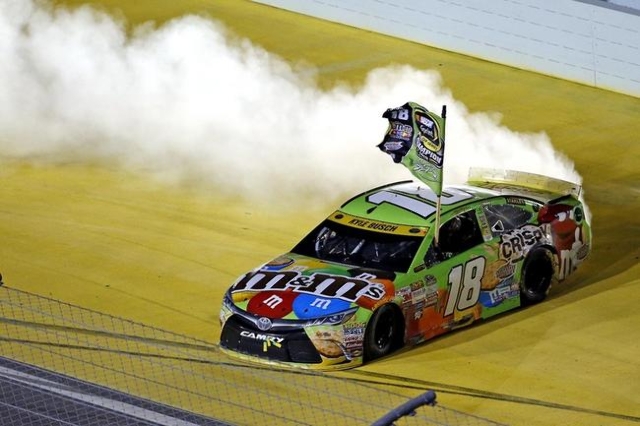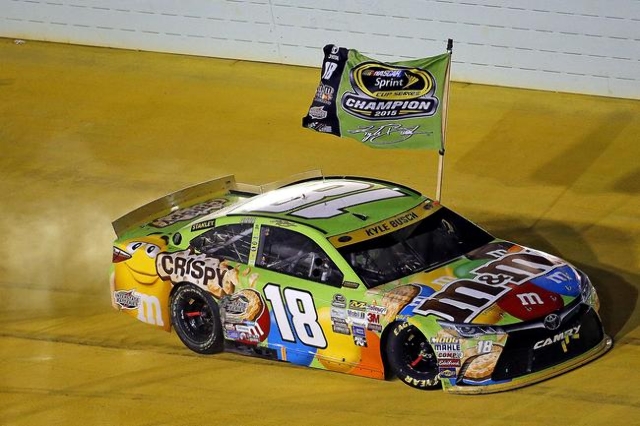 Kyle Busch hasn't slowed down much since taking the checkered flag at Homestead-Miami Speedway on Sunday night to clinch his first NASCAR Sprint Cup Series championship.
The Las Vegas native won the Ford EcoBoost 400 to cap an incredible comeback from a broken right leg and left foot sustained in the NASCAR Xfinity Series opener at Daytona in February that sidelined him for the first 11 races of the season. After Sunday's race, Busch did interviews and took photos until 2 a.m. Monday before he finally took a little breather.
"The crew guys raided some buckets of beer and we went to the crew chief's to celebrate, then I went to sleep for a couple hours until we came (to New York City)," Busch said Monday morning during a phone interview with the Review-Journal shortly after landing in New York and emerging from the Lincoln Tunnel.
"It's not too bad," Busch, 30, said of his whirlwind media tour as the newly crowned NASCAR king. "We're going to head to ('The Late Show with Stephen) Colbert' for tonight and do like three other things in New York City for today.
"Tomorrow, we do ('LIVE! with) Kelly and Michael,' 'Fox & Friends' in the morning and one or two other things. Then we go to ESPN in Bristol, Conn., for the 'Car Wash' deal."
The "Car Wash" refers to a guest going to ESPN and making the rounds of multiple TV shows, radio shows and digital media platforms.
Busch, who grew up racing at The Bullring at Las Vegas Motor Speedway, will return to Las Vegas Dec. 1-4 for the annual NASCAR Sprint Cup Series Champion's Week.
"It's going to be amazing, just to be a Sprint Cup Series champion and to carry that label and come to Las Vegas to celebrate, hopefully, with a lot of my hometown fans I drove with at The Bullring," Busch said. "Hopefully, they're as pumped and excited as I am for that."
Busch and his older brother, Kurt, are only the second set of brothers to win Sprint Cup titles, joining Terry and Bobby Labonte.
Kyle Busch, who graduated from Durango High School a year early to start his pro car racing career, said it still hasn't fully sunk in that he's realized his lifelong goal of becoming a NASCAR Sprint Cup champion.
"It's starting to sink in. It's getting cooler and cooler," he said. "I'm trying to go back and relive each moment and remember everything I went through. Coming up through the ranks of The Bullring in Vegas. It's been fun to remember those days and to look back and reflect.
"I'm looking forward to carry this on for the next 365 days and hopefully do it again."
Busch's title caps an impressive recent run of success for Las Vegas athletes as Kris Bryant was named National League Rookie of the Year on Nov. 16 and Bryce Harper was crowned the NL Most Valuable Player on Thursday.
But Busch, who has a 6-month-old son, Brexton, with his wife, Samantha, has been so focused on his own quest that he hadn't heard about the feats of his fellow Las Vegans.
"I've been so slammed," he said. "I have no idea what else is going on in the world."