Kyle Busch starts Las Vegas weekend with 50th Truck Series win
Updated March 2, 2018 - 10:23 pm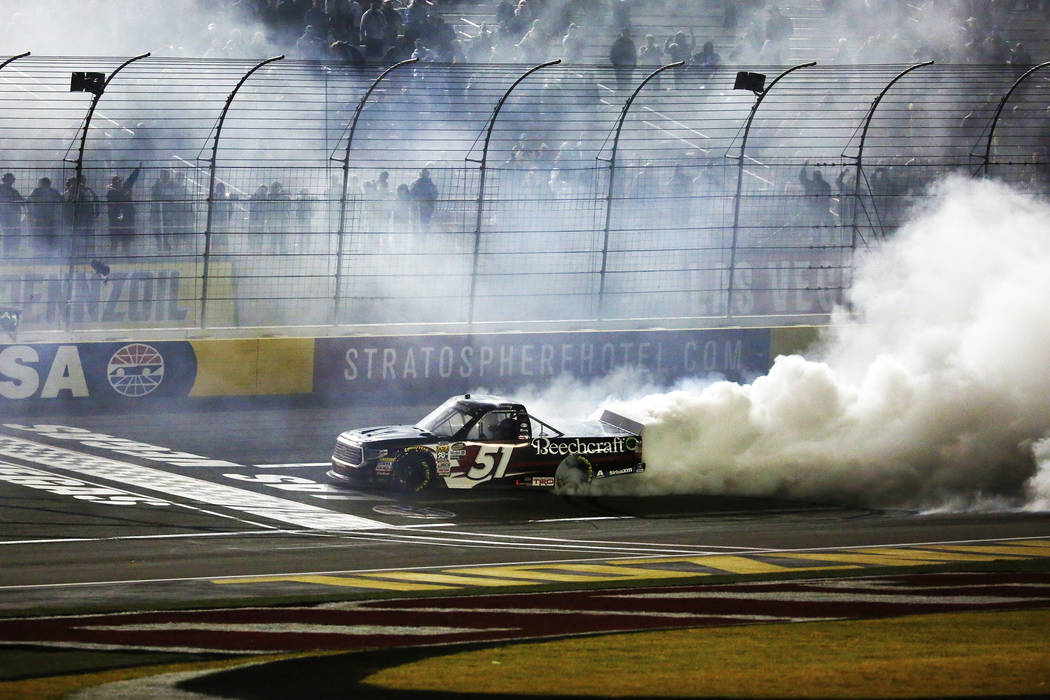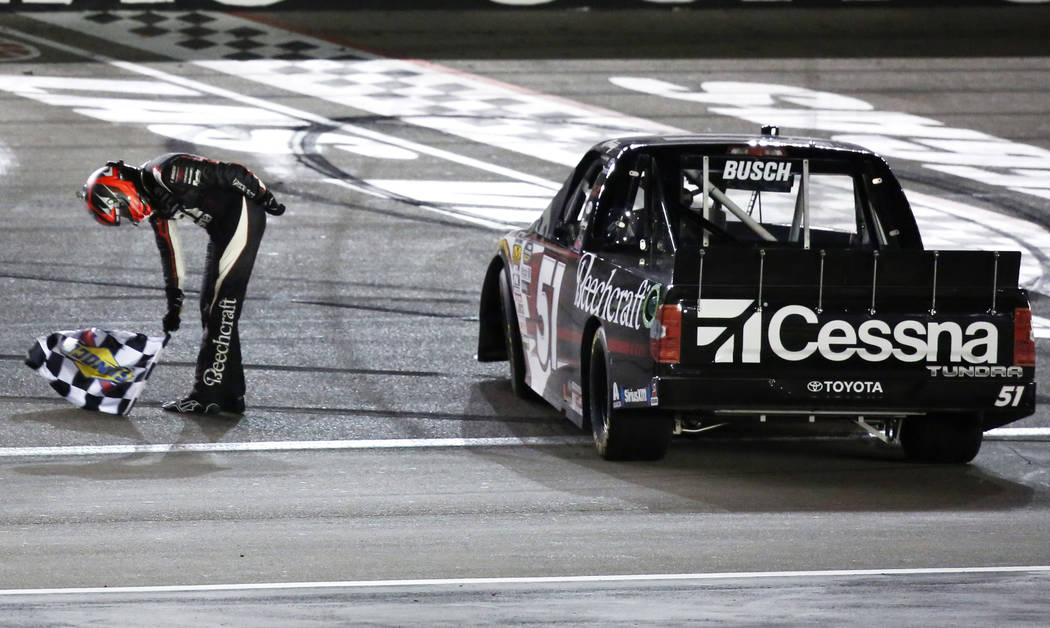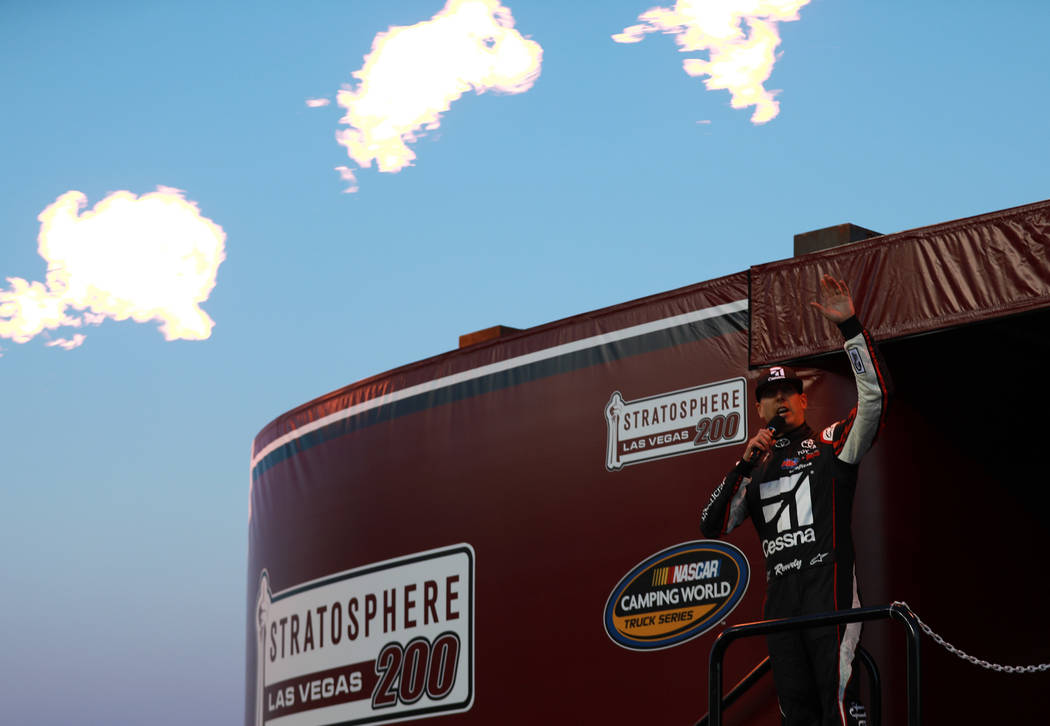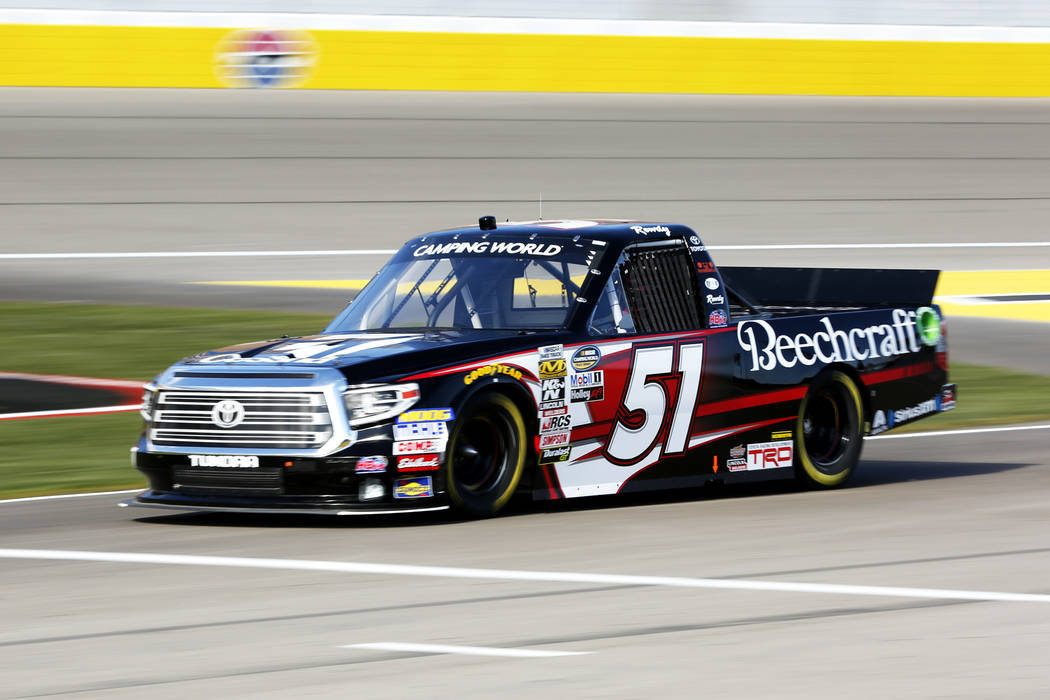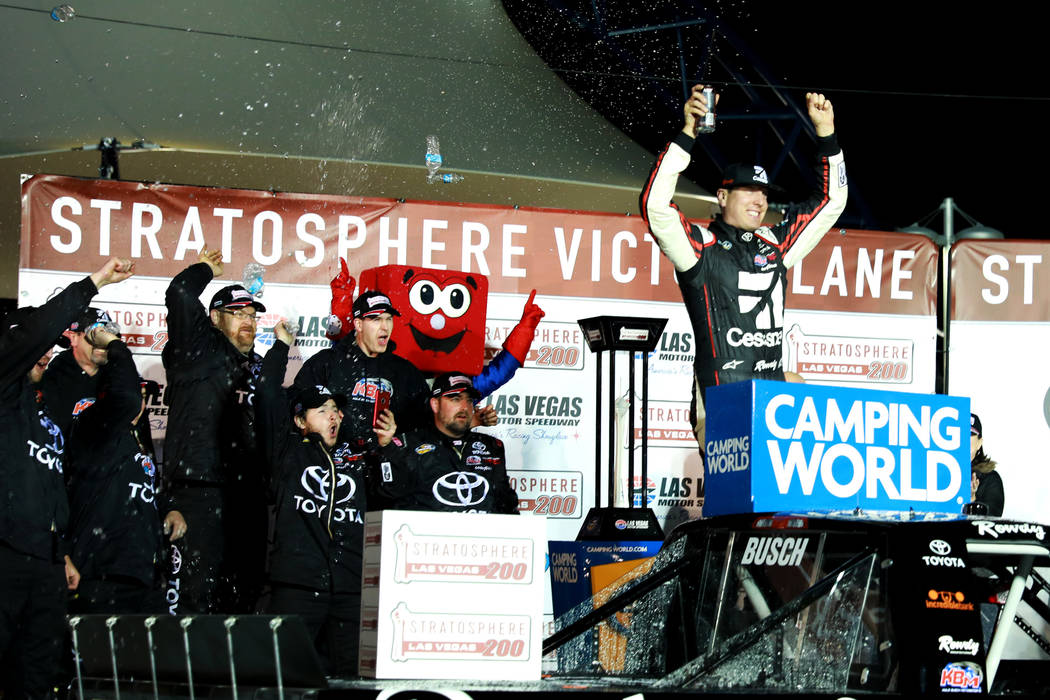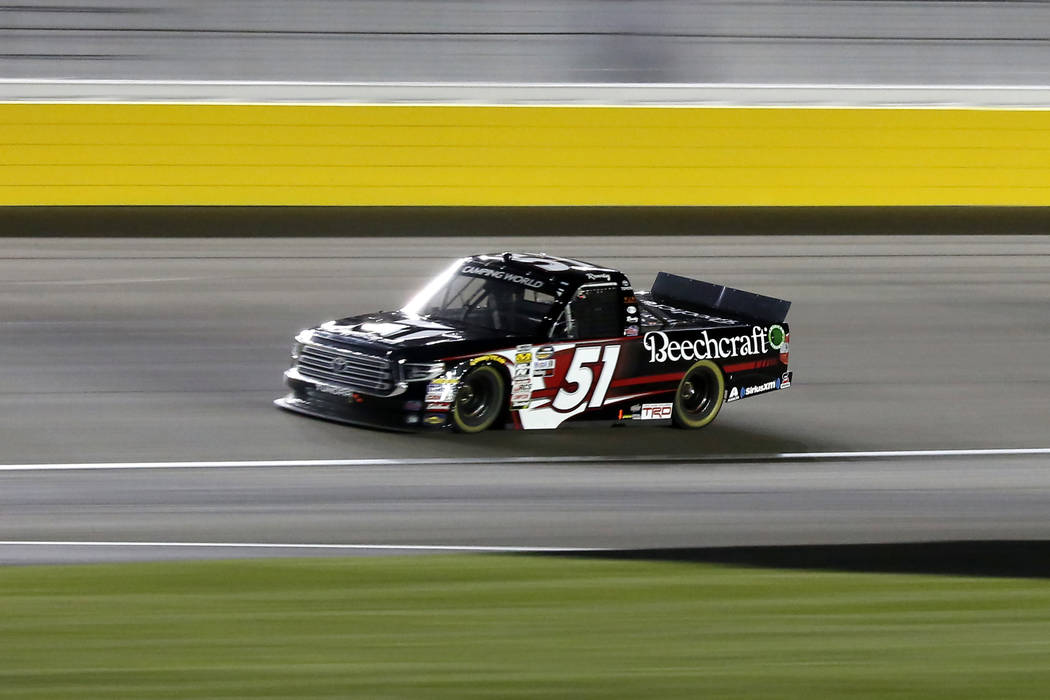 Kyle Busch's busy weekend got off to a great start Friday.
The Las Vegas native won his 50th NASCAR Truck Series race by finishing first in the inaugural Stratosphere 200, becoming the first driver to win a Truck, Xfinity and Cup Series race at Las Vegas Motor Speedway. It was only his third win overall on his home track after winning the Shelby 427 (Cup) in 2009 and Boyd Gaming 300 (Xfinity) in 2016.
The 32-year-old will have more chances to add to that total this weekend, as he's competing in all three races during the first of two 2018 tripleheaders at the speedway.
"It feels really good. I actually went in descending order, if you think about it. I won the Cup race first, then the Xfinity and then the Truck," Busch said. "Kind of ironic that it went that way, but it's been a long time since I've been able to run in a Truck Series race here."
Busch, who began from the pole position, led a race-high 55 laps in his No. 51 Kyle Busch Motorsports Toyota and won by 0.437 seconds.
He held off late charges from second-place finisher Johnny Sauter and third-place finisher Brett Moffitt after a restart with 12 laps left to seal the victory and move one behind Ron Hornaday Jr. on the all-time Truck Series win list.
"It was intense, that's for sure," Busch said. "The restarts were definitely chaotic."
Busch was in contention all race, ending each of the first two stages in third place.
Stewart Friesen won the second stage, and Las Vegas native Noah Gragson won the first in a race that ultimately got away from him.
Gragson, 19, was second heading into the late restart, but his right rear tire unraveled toward the end and he finished 12th.
"We won that first stage, and it's just frustrating. We need more speed in my Safelight Switch Toyota Tundra. (It) was just tough on those restarts, just need to get better myself," Gragson said. "(I'm) thankful for the opportunity, and I wish I could have done it for my hometown crowd."
The hometown crowd still got to soak in a local victory lap thanks to Busch, who was making a rare Truck Series appearance at his home track. It was only his second Truck Series race at Las Vegas Motor Speedway, after placing ninth in the Orleans 350 in 2001.
"I was a lot younger in those days," Busch said. "Getting my first crack at the wheel behind that (No.) 99 truck and being able to only be 16 years old when I did that. So it's kind of crazy."
Contact Ben Gotz at bgotz@reviewjournal.com. Follow @BenSGotz on Twitter.