NASCAR's Busch brothers hope to halt Las Vegas victory drought
Updated September 13, 2018 - 5:23 pm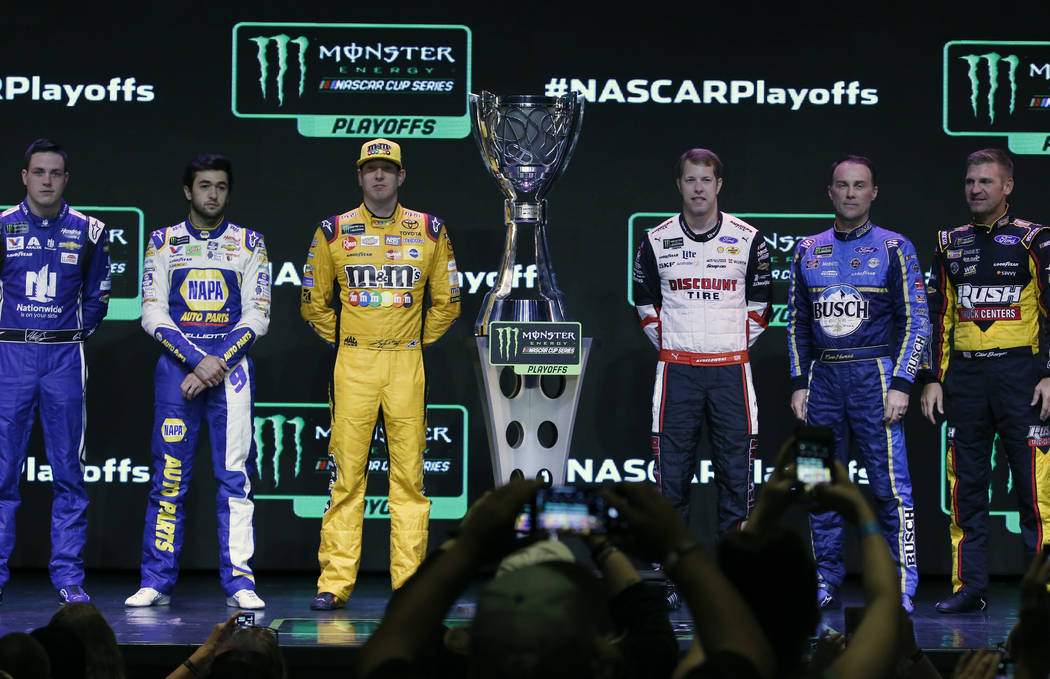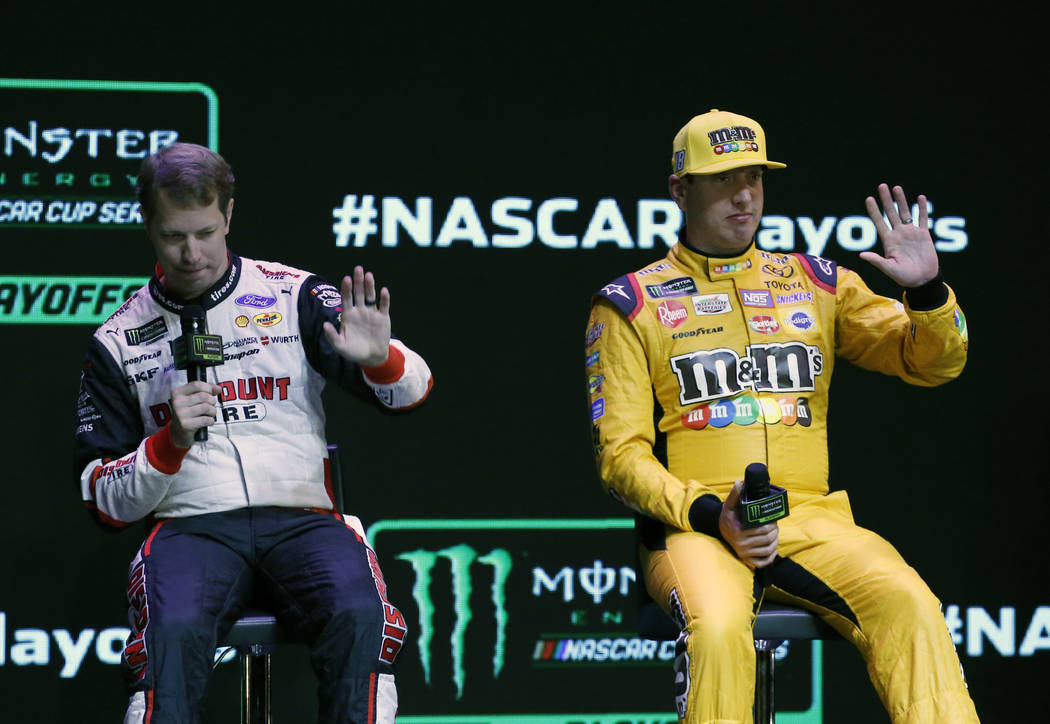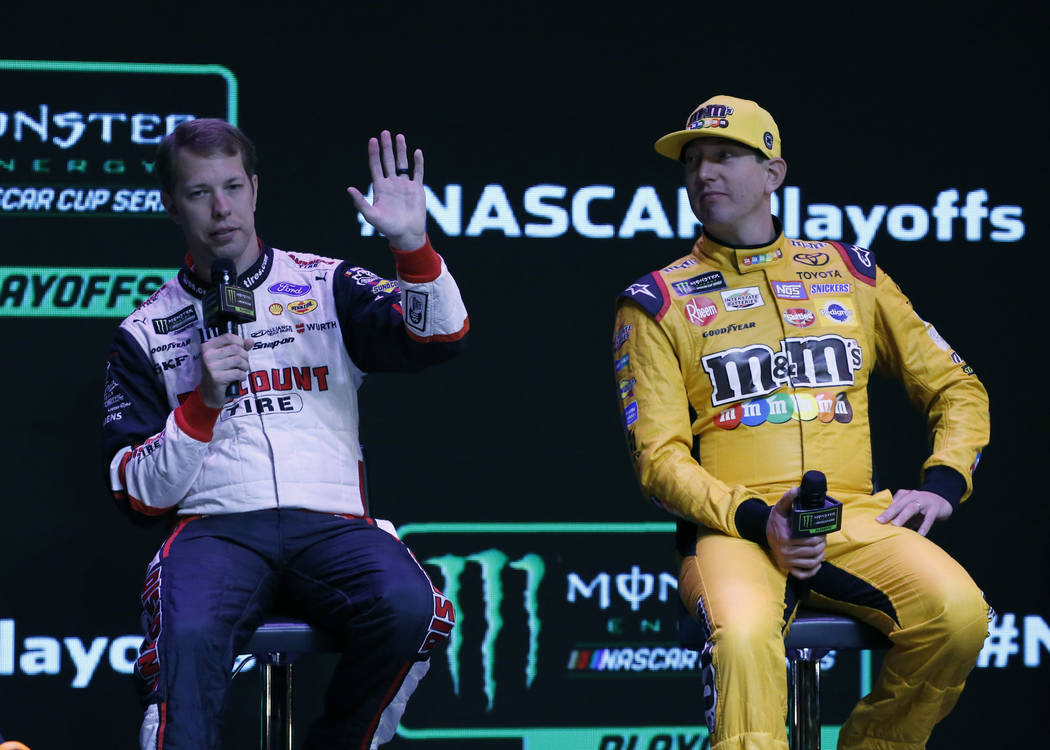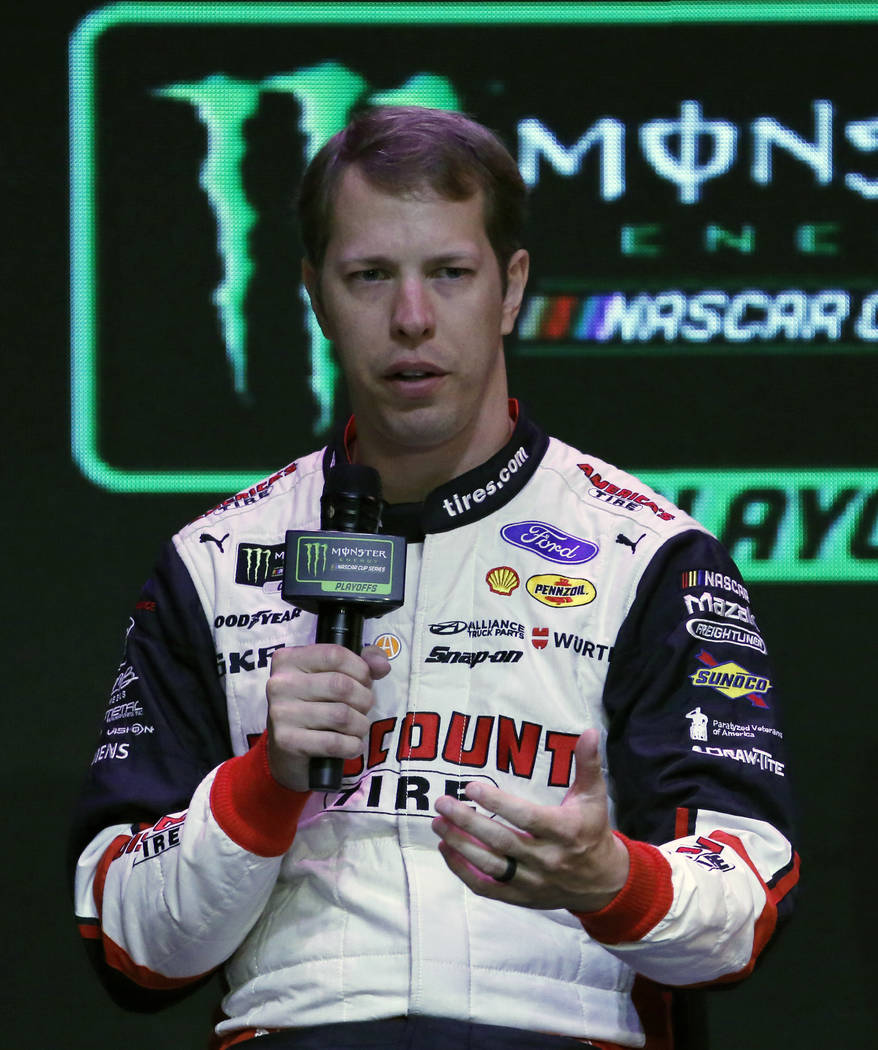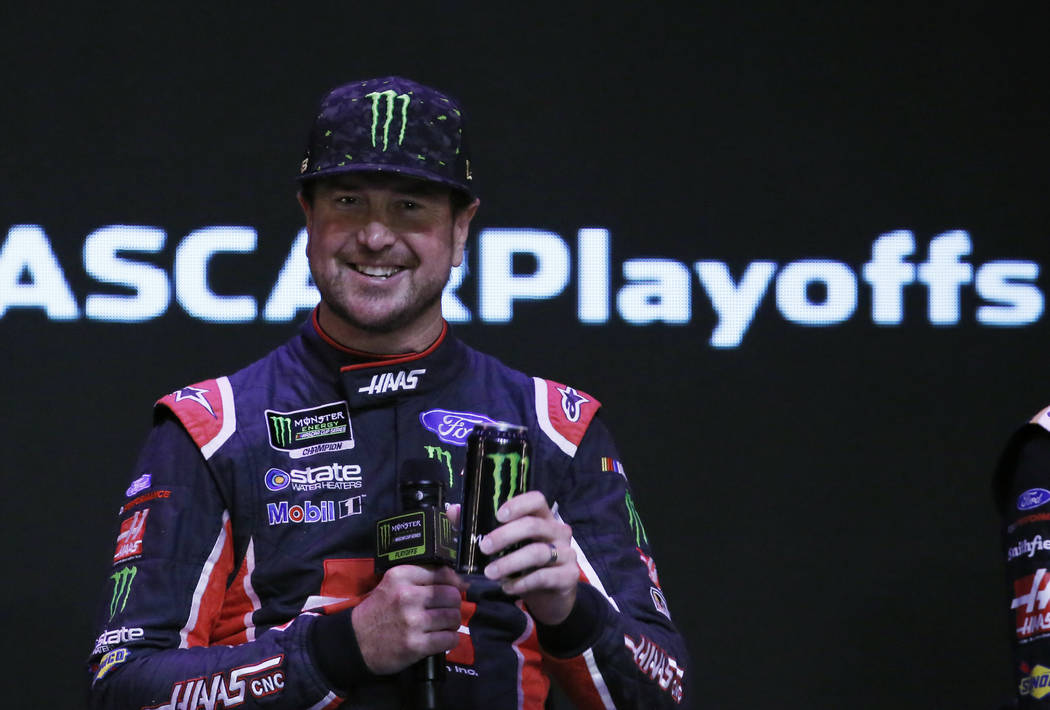 It probably didn't occur to Kurt Busch when he threw out the first pitch at Wrigley Field before the Chicago Cubs played Milwaukee on Tuesday that there is a baseball correlation describing his and brother Kyle's futility at Las Vegas Motor Speedway.
Despite being two of stock car racing's premier drivers and former NASCAR Cup Series champions, they are a combined 1-for-31 on their hometown oval.
That's a batting average of .032.
That's way below the Mendoza Line of .200, so-named for the former baseball utility infielder Mario Mendoza, whose career batting average was .215.
So if the brothers had their druthers, they would prefer to be kicking off the NASCAR playoffs at some place other than Sunday's South Point 400 at LVMS.
Or would they?
"I'm feeling way better this year," Kurt Busch, 40, said at Thursday's NASCAR playoffs media day at South Point. "The team (Stewart-Haas Racing) is in a much better spot with consistency. Last year we were fast and slow at the same time. This year we're very consistent. So it gives me that feeling that this is our best chance to win."
Having guaranteed his playoffs presence with a recent victory at Bristol, Tennessee, Kurt Busch is seeded seventh heading into the four-tiered, 10-race playoffs that will decide the NASCAR champion. He was fourth before Brad Keselowski and a couple of other drivers caught fire in the past two weeks.
Riding the cushion
Younger brother Kyle won six races during the regular season, second only to Kevin Harvick's seven, and is the co-top seed starting the playoffs with Harvick. So he, too, feels pretty confident about racing at home on Sunday.
"We've kind of got that point cushion built up where we've got enough bonus points — well, not enough, because you can never have enough," said the 33-year-old 2015 NASCAR champion who won at LVMS in 2009, finished second in this year's spring race to Harvick and ran fourth in 2016 and 2013.
"But we've got a good cushion of those where it should work to our advantage of being able to make it through at least the first round, second round definitely."
In the playoffs, drivers are allowed to carry over regular-season performance points so basically all Kyle Busch needs to do is keep the wheels on his No. 18 Toyota to assure advancement. Kurt Busch will have to keep that consistency going or win one of the first three playoff races — Las Vegas, Richmond or the new (and somewhat dreaded) "roval" course at Charlotte Motor Speedway — to progress.
A little racing luck on his hometown track wouldn't hurt. His average starting position in 17 races is 9.1 with a finishing position of 22.5, but Kurt Busch still talks about the one that got away here in 2005 when he settled for third.
"Jimmie Johnson won, my little brother was second — and both of those cars were (judged to be) illegal afterwards," Busch said with a rueful chuckle.
"So I've been close. I just haven't been close enough."
Ron Kantowski at rkantowski@reviewjournal.com or 702-383-0352. Follow @ronkantowski on Twitter.
South Point 400 Weekend schedule
Friday
— Cup series: Practice, 11:05 a.m.; qualifying, 4:35 p.m.
— Xfinity series: Practice, 12:05 p.m., 2:05 p.m.
— Truck series: Autograph session (Neon Garage), noon; qualifying, 3:05 p.m.; World of Westgate 200 (134 laps), 6 p.m.
Saturday
— Cup series: Practice, 10 a.m. and 12:30 p.m.
— Xfinity series: Qualifying, 11:10 a.m.; DC Solar 300 (200 laps), 2 p.m.
Sunday
— Cup series: Speedway Children's Charities track walk, 8:30 a.m.; South Point 400 (267 laps), noon