Courtney Force sets Las Vegas track record in NHRA qualifying
Updated March 31, 2017 - 11:25 pm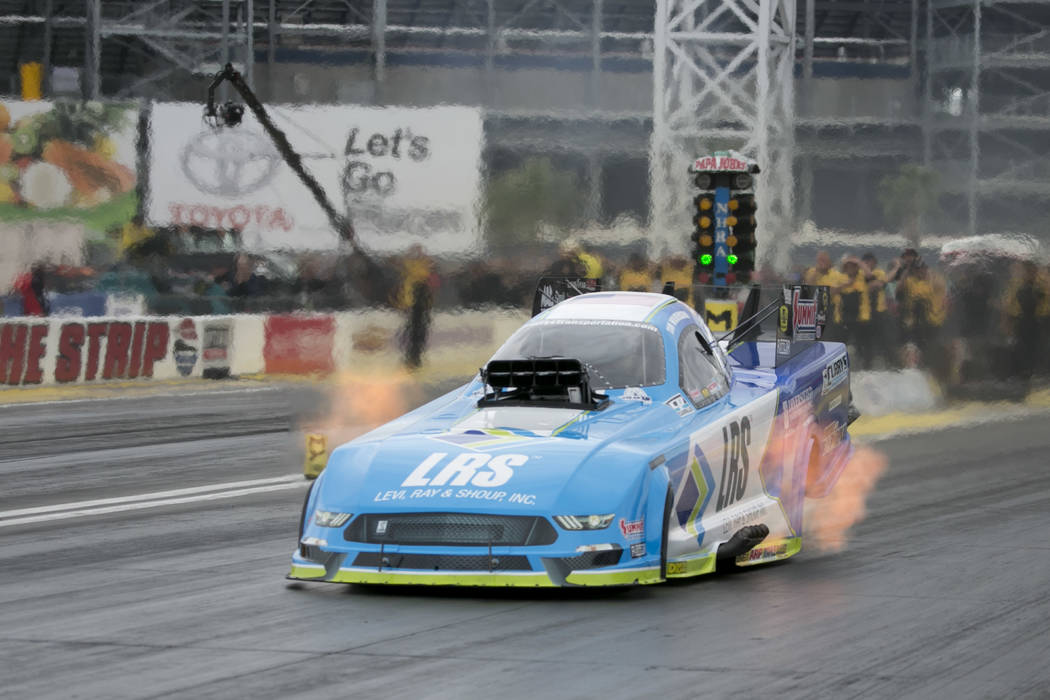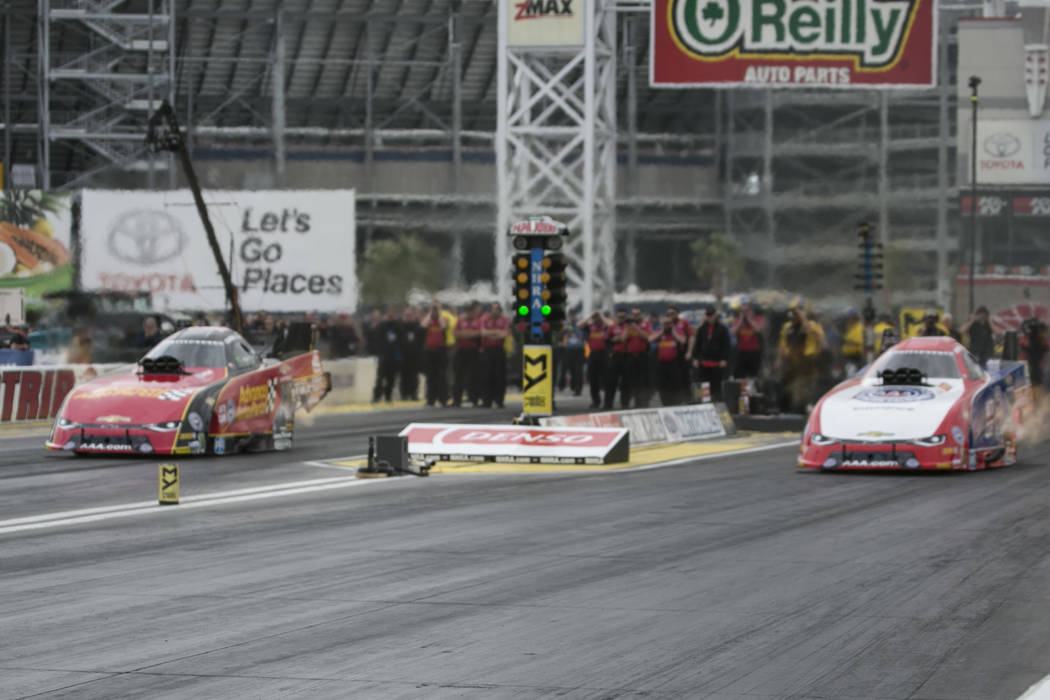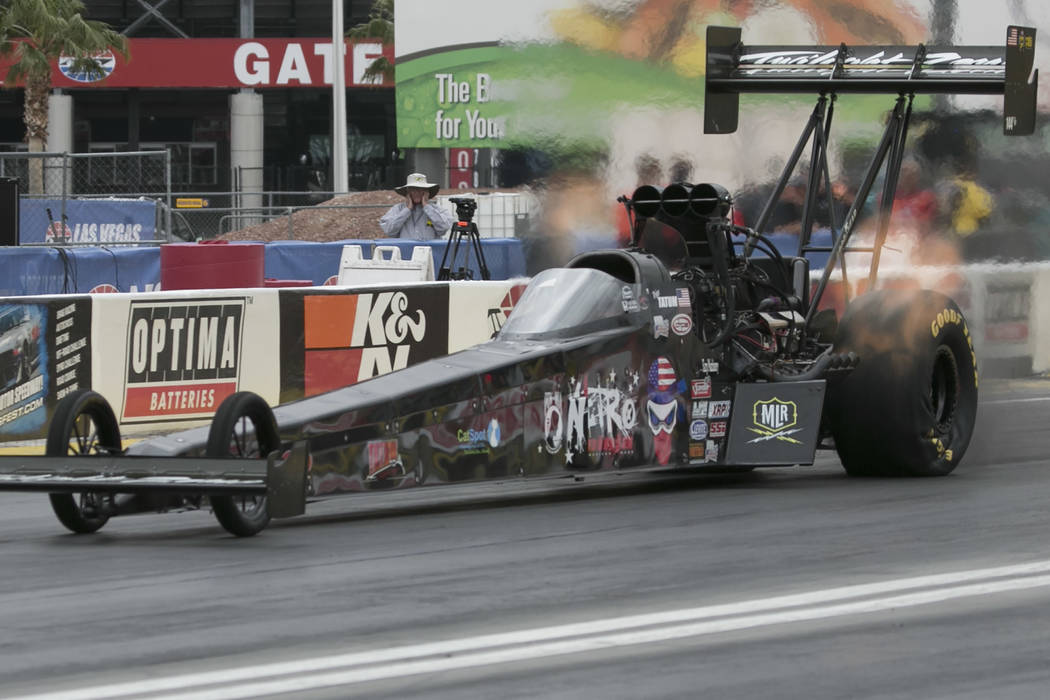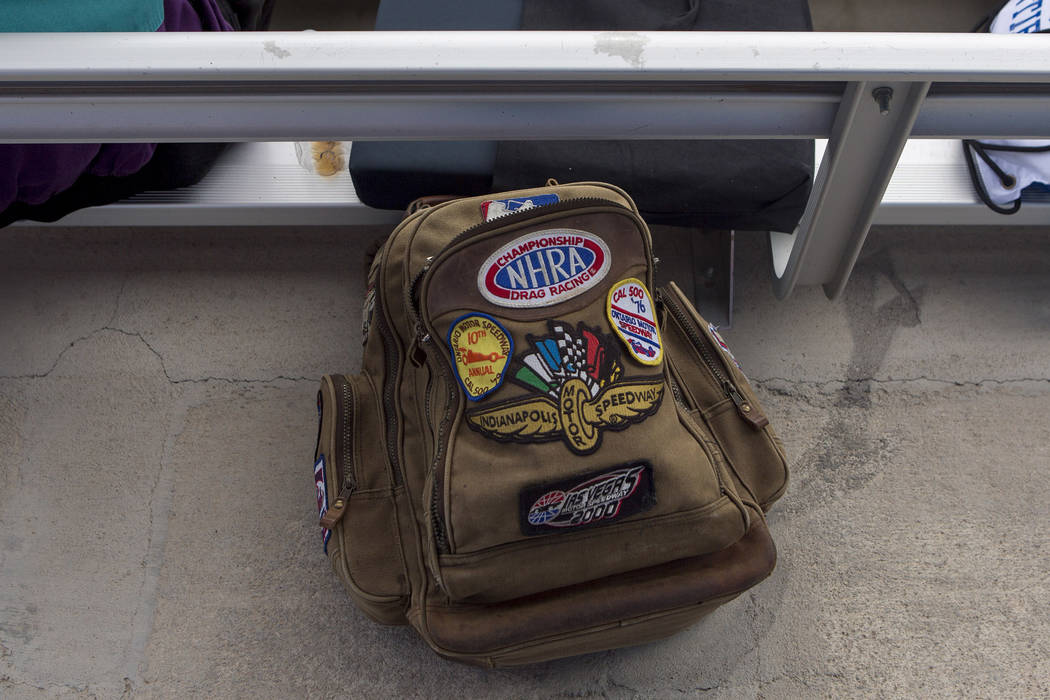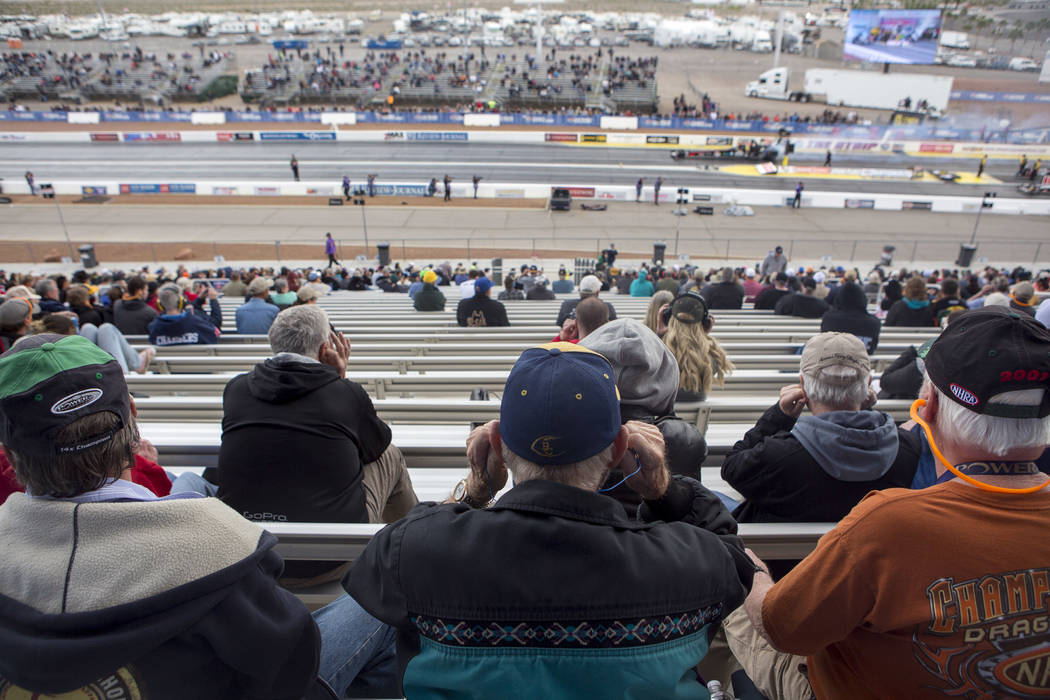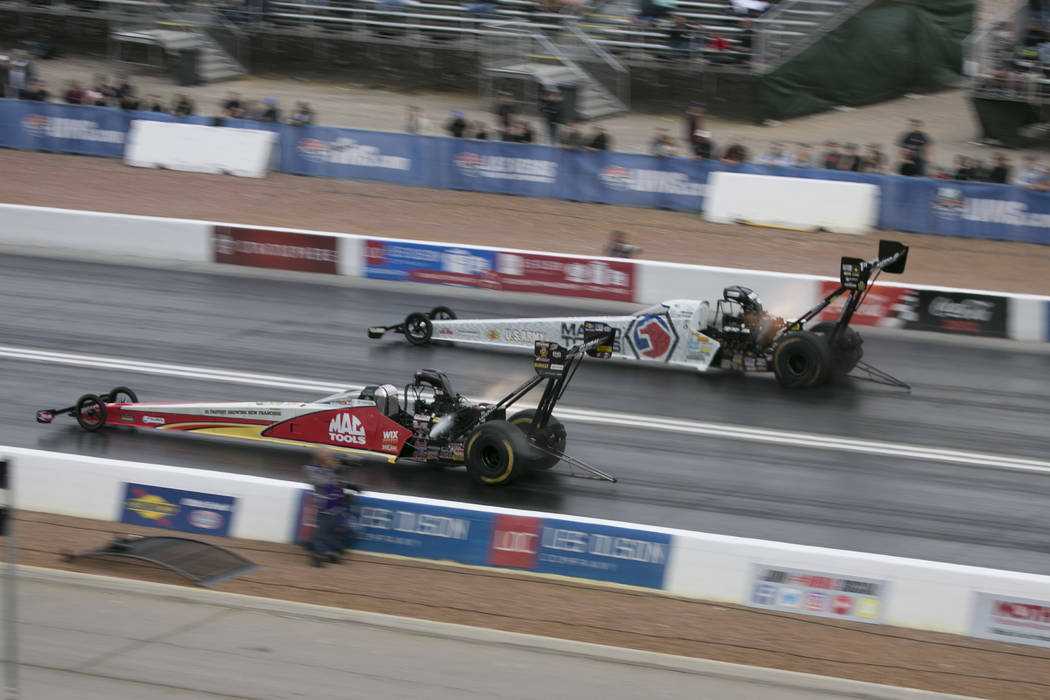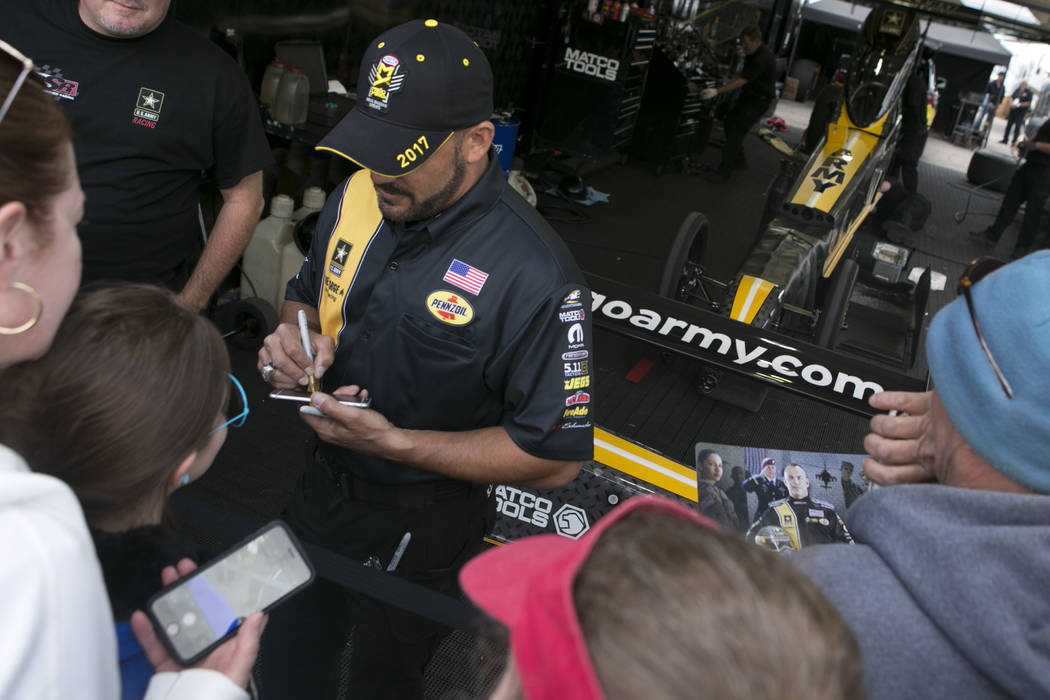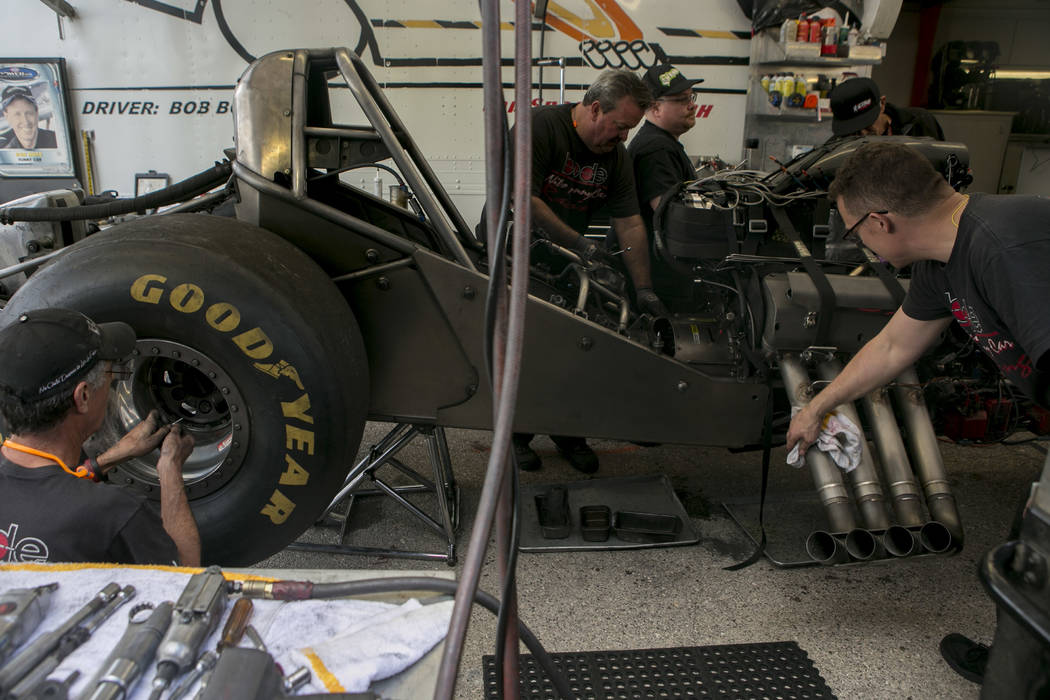 They are to the NHRA what the Pettys and Allisons and Earnhardts are to NASCAR, what the Andrettis and Unsers are to the IndyCar series.
Most everybody agrees that big-time drag racing is just a bit more interesting when John Force and his speedster daughters, Courtney and Brittany, are putting down a blue streak.
And, in John Force's case, talking one.
After the first three races of the 2017 Mello Yello season, the interest level is up. People are talking about the Forces again.
Brittany Force, 30, made it to the Top Fuel finals at Phoenix. John Force, the 67-year-old racing Methuselah and 16-time Funny Car champion, won the last time out at Gainesville, Florida. And Courtney Force, 28, advanced to the final round in the Funny Car season opener at Pomona, California.
On Friday, Courtney went out on a damp, gray and breezy afternoon and set a Las Vegas Motor Speedway elapsed time record in DENSO Spark Plugs NHRA Nationals qualifying.
"Coming out here, starting the weekend off on the right note, to go to the top spot and to set the track record definitely feels good," she said after putting a 3.867 ET at 327.66 mph on the timing board at the north end of The Strip.
Her second run on a cooling track wasn't nearly as impressive. Her car began to vibrate and lost traction off the line and veered dangerously close to the outside wall.
"We had an exciting one on that second pass," she said. "That thing whipped around on me, but I kept it off the wall. I told my sponsor that I wanted to give him a really good view of the Advance Auto Parts (decals on the side of her car) from the start-finish line."
Courtney Force has won eight nationals since breaking into Funny Car in 2012 but still is seeking her first win in Las Vegas. She has finished second three times in the fall race, twice to her dad.
"We have a mindset to get that car down there (to the end of the track)," said the wife of second generation IndyCar driver Graham Rahal. "To be able to run that .86 right out of the box, to perform so well to kick off the weekend, definitely puts us in a little bit more of a comfortable position.
"But then again, it doesn't really matter where you qualify on race day. We've been in the top half and haven't done so well," the past two races.
Steve Torrence, winner of last year's fall race at LVMS, set the pace in Top Fuel qualifying with a 3.72 pass at 327.o3 mph. Jason Line continued his run of dominating qualifying performances by topping the Pro Stock speed chart with a 6.647 at 206.29.
Contact Ron Kantowski at rkantowski@reviewjournal.com or 702-383-0352. Follow @ronkantowski on Twitter.