Nevada fishing report, Dec. 4, 2014
December 3, 2014 - 11:56 am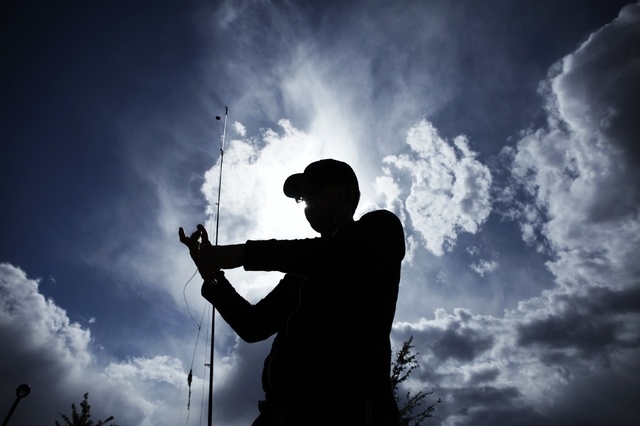 LAKE MEAD — Word is the fish are biting best around 7:30 a.m., especially when stripers are actively feeding on shad. Imitation shad and lures work well during this time. Anglers are still pulling in catfish, some up to six pounds, on anchovies near Pyramid Island. With the change in weather bringing cloudy days and a chance of rain, expect some ups and downs in your fishing results.
LAKE MOHAVE — Striper action continues to improve as the weather cools. NDOW biologists have observed a significant increase in the threadfin shad population, which should bode well for striped bass numbers in the future. Along with this comes the report of double-digit stripers being caught south of Cottonwood Cove. Anchovies are effective bait, but lures are also working well with the right presentation. Working the coves has been productive for those heading out during the early morning hours.
LAUGHLIN — Anglers found good fishing on the river over the holiday weekend. One angler reeled in a 1.3-pound rainbow trout near the Sunshine Peninsula using night crawlers. While bait seems to produce the most bites, small spinners are worth a shot when the bite slows. The areas around Rotary Park and Casino Row are giving up fish as well. Striped bass fishing has been a little slow, but the fish are out there. An angler recently reeled in an 8-pound fish while casting a pencil popper from shore along Casino Row.
URBAN PONDS — The ponds at Floyd Lamb, Sunset, Lorenzi and Veteran's Memorial Park were planted with rainbow trout Nov. 25. Folks that have tried their luck have gone home happy, especially those at Lorenzi Park who did well using PowerBait in a pearl white coloration. The limit is three fish.
KIRCH WILDLIFE MANAGEMENT AREA — No fishing activity has been reported during the past week. Ice has formed on all the boat launches and along the shoreline.
EAGLE VALLEY RESERVOIR — The Park had a lot more visitation this past week and anglers had good success for rainbows. Several brown trout were also taken with PowerBait in the usual orange, green or rainbow colorations. Fly-fishermen also had good success using Woolly Buggers. Though ice has formed around the edges of the lake, open water was still accessible as of the holiday weekend. For current ice conditions contact park personnel at 775-960-5102.
ECHO CANYON RESERVOIR — The reservoir remains ice free but is seeing little fishing pressure. For current ice conditions contact park personnel at 775-962-5103.
UPCOMING EVENTS — NDOW will hold a free Introduction to Fly-Fishing Class Saturday, Dec. 13 at Floyd Lamb Park from 9 a.m. to 1 p.m. For more information and to register, visit www.ndow.org/Education/Angler_Ed/Classes.