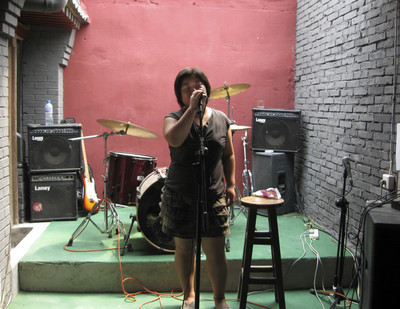 You have to like a Chinese bar owner who writes her own music, leads a rock 'n' roll band and sells a bottle of beer for under $2.
That's how Quin Xuan spends her days.
Her place is the What Bar, which is named after her band, the What Band.
Say what?
"It is easy to remember," Quin says.
Her bar is the size of a living room and sits just outside the walls of the Forbidden City in Beijing. Quin is a big fan of American music, notably The Doors and Nirvana and Janis Joplin. Quin is a little behind in the times.
But she loves when Americans stroll by, throw back five or 10 cold ones and pull up a futon (the same one Quin sleeps on) as she and four band members pump out tight versions of "Riders on the Storm" and "Come as You Are."
"The French drink the most, then Americans," Quin said. "But the Americans like drinking, talking and music. I love them. The first time we meet, we are like family."
With those prices, no wonder.