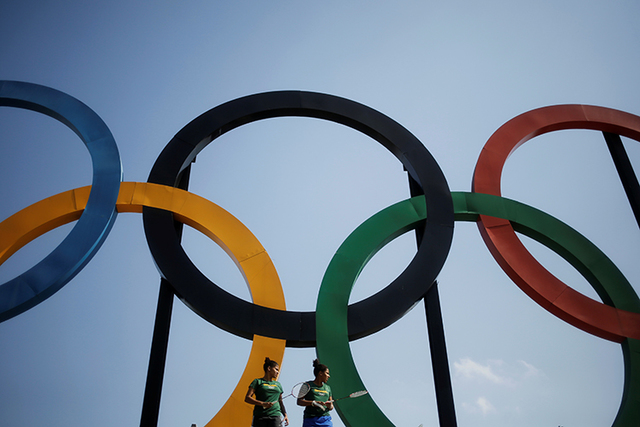 The organizing committee for the 2020 Tokyo Olympics and Paralympics and the Tokyo metropolitan government are planning to use a facial recognition system during the 2020 Tokyo Olympics and Paralympics, sources said.
The system would be used when the 300,000 to 400,000 athletes, volunteers and others expected to be involved in the Games enter event venues, the sources said. This would be the first time for facial recognition to be used at an Olympics, a move intended to strengthen anti-terrorism measures.
In addition to athletes, event officials, security personnel, members of the media and others would be required to submit facial photographs in advance, the sources said.
At entrance gates, people would hold up their photo ID cards, and the system would compare the facial information in its database with images taken by special cameras placed at the gate. If the images match, they would be allowed to enter.
The system is expected to be used at more than 40 sites, including event venues and media centers.
NEC Corp., which has operated these systems at sporting events overseas, is expected to supply its latest technology for the system.
Usually at the Olympics, volunteers check photo IDs at the entrances to event venues, but there were worries about how precise these checks would be, due to the large number of foreigners who will be involved and other factors.
With the heightened threat of terrorism, a facial recognition system could prevent people from gaining entrance fraudulently, such as by borrowing or stealing a card or using a fake photograph.
Use of facial recognition has also been considered for spectators, but will probably be rejected due to the difficulty of collecting photographs and other factors.
"Facial recognition will be an effective means of preventing terrorists from entering venues by mixing in with people involved in the Games who are coming and going to various places," a source involved in the Olympics said.