Kevin Durant bonds early with Golden State teammates at Team USA camp in Las Vegas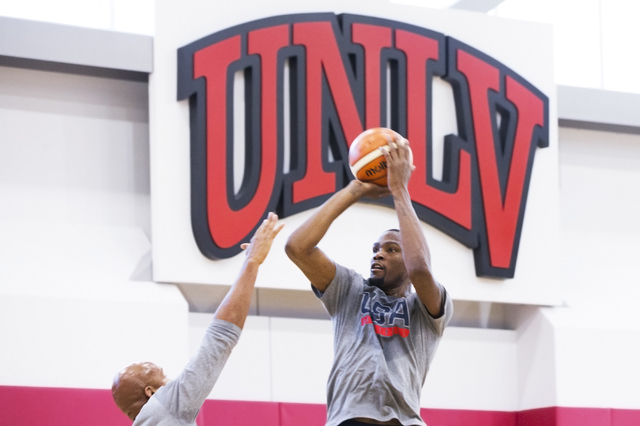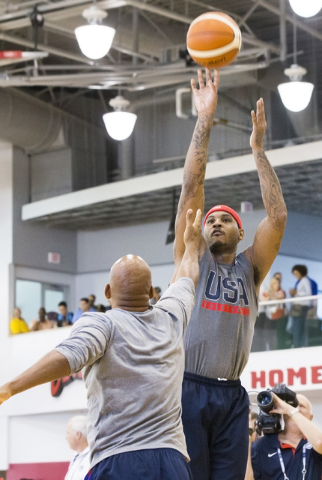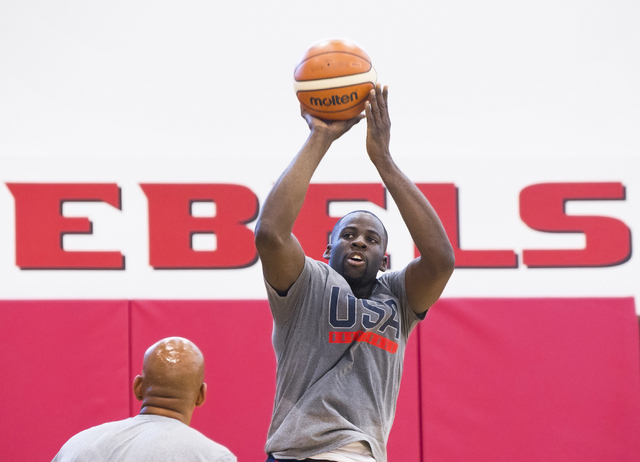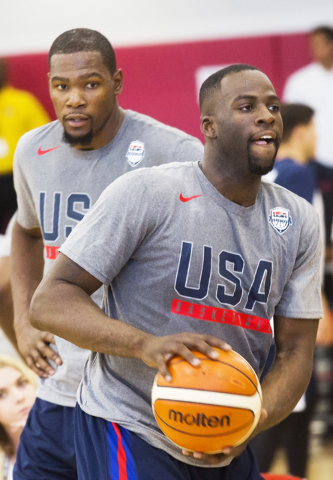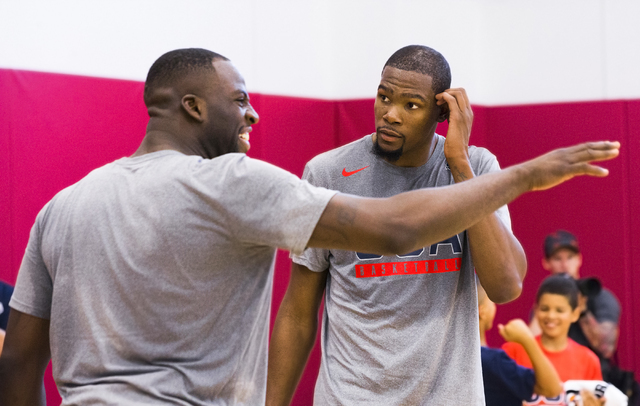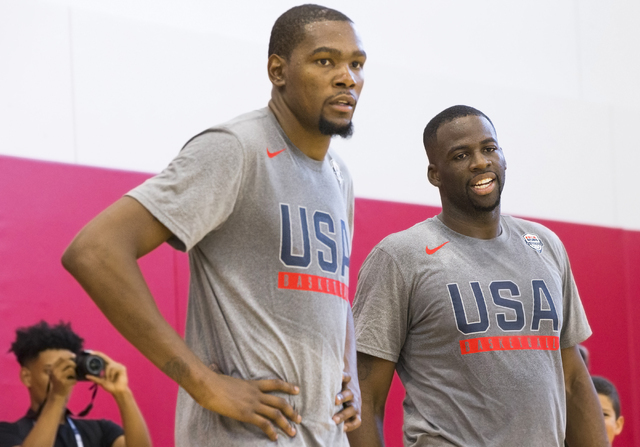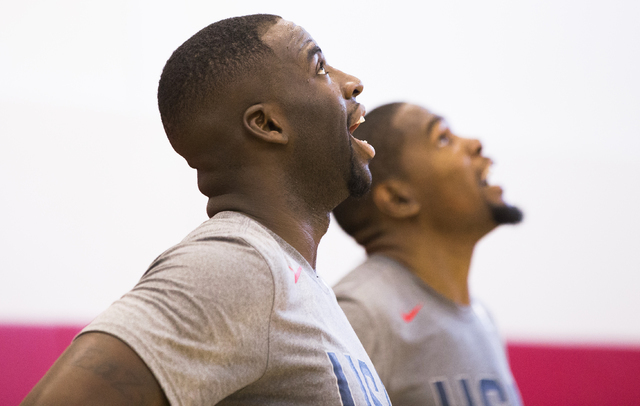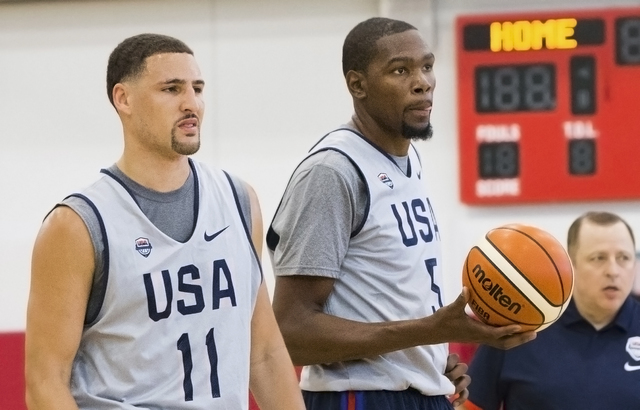 He still has a couple of months before he gets to work in Oakland. But Kevin Durant will get a taste of the Warrior life in the coming weeks through USA Basketball.
The 6-foot-9-inch guard said he's glad to have Klay Thompson and Draymond Green with him on his Olympic adventure as the trio is part of Team USA, which will be going for its third consecutive gold medal next month in Rio de Janeiro, Brazil.
"It's great to be with those guys and get to bond with them," Durant said after Monday's first practice at the Mendenhall Center. "But right now, I'm not even thinking about (Golden State). My focus is on this team and winning another gold medal.
"When you have a mutual respect for each other, it's easy to get together and bond. That's what makes the friendship come a little easier."
Green said it's too early to speculate how playing together with Team USA will impact their being teammates with the Warriors.
"I don't know if it will help," he said. "You never know what's going to happen during the season. That's a long ways out. We got an opportunity to go for a gold medal. That's what we're all looking forward to."
Green, who was part of recruiting Durant to the Bay Area, said they already are friends.
"No, we already have a relationship," he said. "Obviously, as time goes those relationships get better and better. I don't think anybody on this team needs to go out their way to try to get to know someone. There's a mutual respect between everybody here and that respect you have for each other the relationships builds on top of that. It's a special thing, it's not something that is forced. It just happens."
Durant led the USA in scoring at the 2012 London Games, averaging 19.5 points while shooting 53 percent from 3-point range. He likely will find himself in a leadership role this time around after following LeBron James' and Carmelo Anthony's lead in 2012. He liked what he saw of the 2016 team after the first practice.
"It was good to get back out in this setting and play with these great players," Durant said. "Everybody was working hard and getting along. This is going to be a great team."
A team with Durant as one of its leaders. The recent history of Team USA is the superstar veterans usually evolve as the team's leaders. In 2008 it was Kobe Bryant and LeBron James. In 2012, it was James and Carmelo Anthony.
Now, it's Durant's turn. He grudgingly accepted the premise that he is ready to serve in that role and points to the fact this team has several leaders.
"It's not just me," he said. "It's Carmelo. It's Kyrie (Irving). It's Klay. There's a lot of leaders on this team. But if it happens, then I'm ready for it."
Head coach Mike Krzyzewski believes it's Durant's time to lead.
"He's been with us for several years now," Krzyzewski said. "But he can't be the only leader. Carmelo has won two Olympic gold medals. But I expect them to do more. They'll form an alliance and K.D. is not a natural talker so the main thing is to keep leading by example. By being with Carmelo, who is a great talker, I think that will help him.
"When you're that level of player you can't just be a great player. You have to be a good leader too. And that will make him an even better player because a great leader should be able to affect his environment in a positive way. He needs to do that, not just how he plays, but how he acts, how he speaks, how he handles himself. And K.D.'s perfect ."
Contact Steve Carp at scarp@reviewjournal.com or 702-387-2913. Follow on Twitter: @stevecarprj