Orioles pitcher suspended for having foreign substance on arm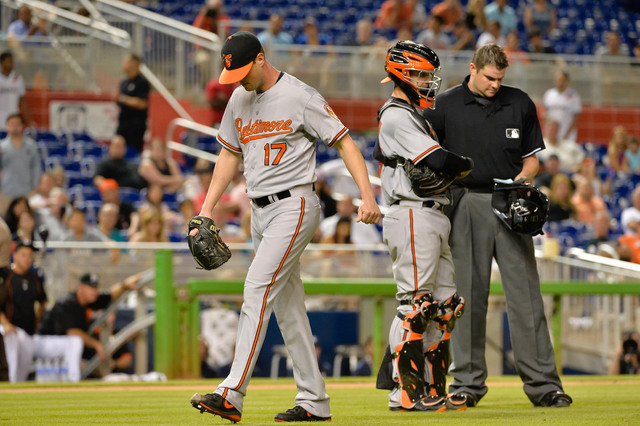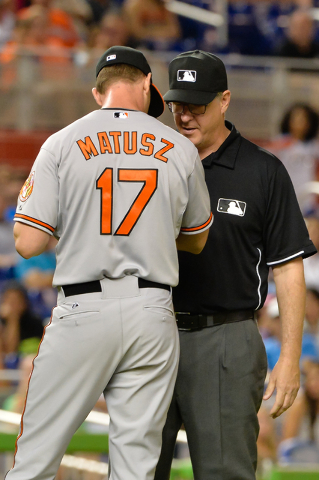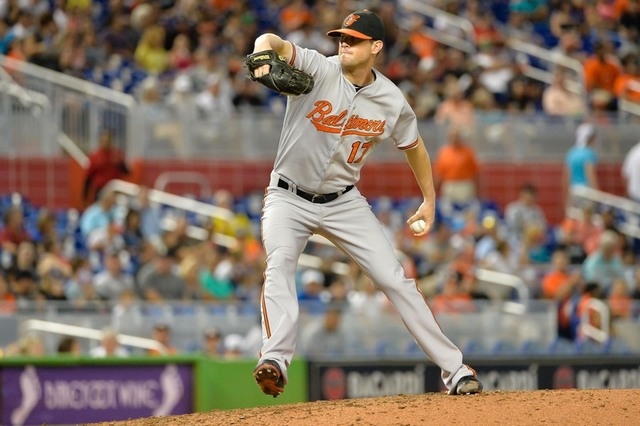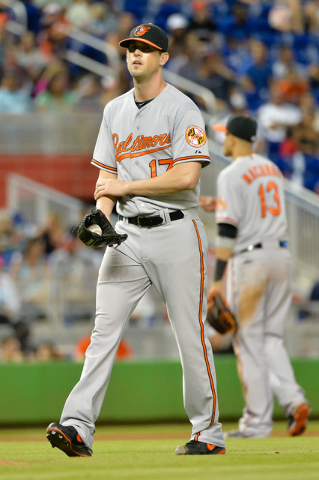 Baltimore Orioles left-handed reliever Brian Matusz was suspended eight games by Major League Baseball on Monday for having a foreign substance on his arm during Saturday's game.
Matusz has appealed the decision and is available to pitch for the Orioles in Monday's game against the Houston Astros.
Joe Garagiola Jr., the MLB senior vice president of standards and on-field operations, made the announcement.
Matusz was ejected in the 12th inning of the Orioles' 1-0, 13-inning loss Saturday night. After Matusz retired the first two batters he faced, Marlins manager Dan Jennings came out of the dugout to speak with home plate umpire Jordan Baker. Crew chief Paul Emmel and Baker went to the mound along with Orioles manager Buck Showalter to inspect Matusz and then tossed him from the game.
"I went out there and told the pitcher I was going to touch his right forearm," Emmel said. "That's where he was touching before he went to the ball. I detected a foreign substance, so the pitcher was ejected."
Matusz, who is 1-2 with a 3.18 ERA in 17 innings this season, was seen on television replays reaching for a forearm with his left hand between pitches.
Showalter and Matusz did not argue the decision.
"We all understand the crux of the problem is gripping the ball," Showalter said after Saturday's game. "Someone may say — I believe (Hall of Fame pitcher) Jim Palmer said today — you alter the flight of the ball by being able to grip it better. Why do we put mud on the ball? Which I think is a pretty archaic ploy."
Matusz was the second pitcher ejected in the same week for having a foreign substance on his arm. Milwaukee Brewers reliever Will Smith was tossed Thursday night and later suspended for eight games. Smith also appealed the suspension.