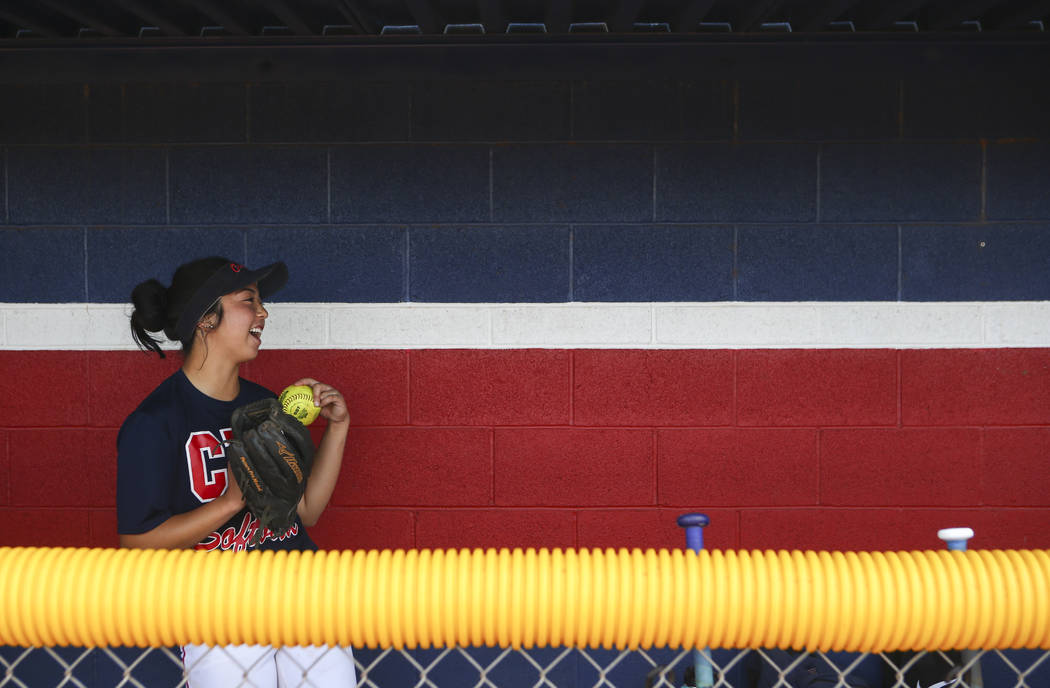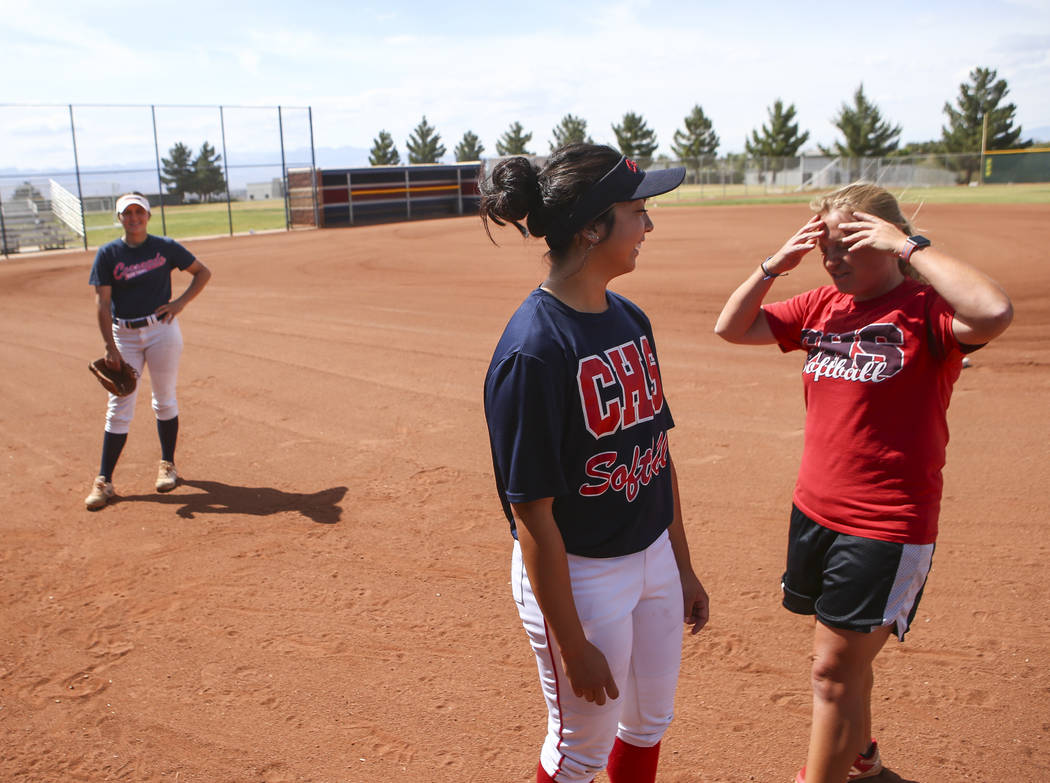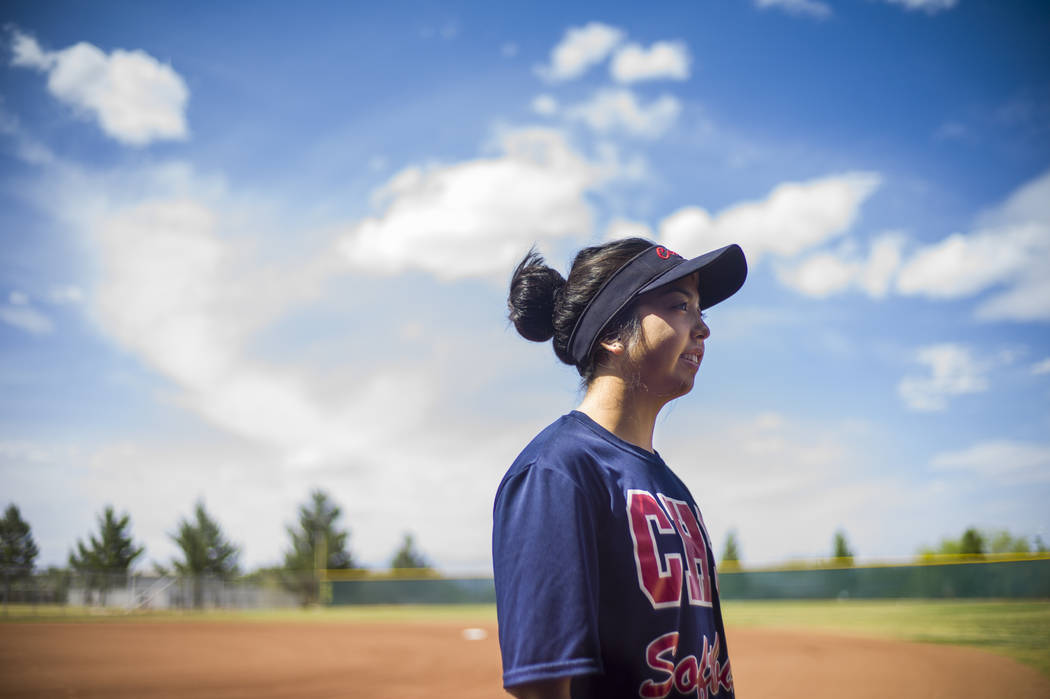 Taylor Okamura tried for three seasons to break into the starting lineup for Coronado's softball team but always had an older player blocking her path.
When a spot finally opened up this spring, the Cougars' catcher was ready.
Okamura had a breakout senior season, earning co-Player of the Year honors in the Class 4A Sunrise League, and will try to help Coronado to its first state title when the Class 4A tournament begins Thursday at Bishop Gorman.
The Cougars (31-5) meet Northern Region champion Reed (32-2-1) at 4:30 p.m. Palo Verde (34-5) plays Rancho (24-12) in the other semifinal at 2 p.m.
"It definitely was hard having to wait my turn," Okamura said. "I did my time on the bench. I learned the most I could, so when I came out here my senior year I was ready to dominate."
Okamura spent the majority of her career at Coronado as the No. 2 catcher behind Basia Query, a former all-state performer who is starting at Utah Valley.
Since she lacked playing time during the high school season, Okamura honed her craft by working out with several pitchers during their private lessons.
"There's not tons of catching coaches in town," Okamura said. "The only thing I could do was I knew a lot of pitching coaches, and they would text me and be like, 'I have this girl. Do you want to come catch her?' And I did.
"It made me so much more well-rounded as a player and a catcher. It taught me how to see different spins and different movements."
Okamura, who will play next season at Division II Hawaii Pacific, worked with former College of Southern Nevada interim head coach Amanda Montalto in the offseason to revamp her swing, and the results have been impressive.
Okamura is hitting .533 (57-for-107) with a team-best seven home runs and 56 RBIs. In her first three seasons at Coronado, Okamura had a total of 50 hits and 31 RBIs in 80 games.
"She's a big bat that I think people don't necessarily expect," Coronado coach Melissa Krueger said. "I don't think anyone knew that I had this kind of catcher sitting there. I didn't know I had this kind of hitter. She's been able to step up and just really show everyone her talent and what she's got and really shine this year."
The Cougars, making their first appearance at state since 2012, face a tall task in the opener against Reed and standout pitcher Julia Jensen.
The UNR signee is the two-time state Player of the Year and sports a 29-1 record with 347 strikeouts in 185 1/3 innings.
Coronado's schedule included trips to Bullhead City, Arizona, and Torrance, California, and Krueger believes those tournaments prepared her team to face Jensen.
"We think we match up well with any team in this state," Krueger said. "We played tough pitching, and if my girls can get confidence out of that, that they can attack any of those pitchers from Southern California or down in Arizona, then they know they can face any pitcher up here."
More Preps: Follow all of our Nevada Preps coverage online at nevadapreps.com and @NevadaPreps on Twitter.
Contact David Schoen at dschoen@reviewjournal.com or 702-387-5203. Follow @DavidSchoenLVRJ on Twitter.