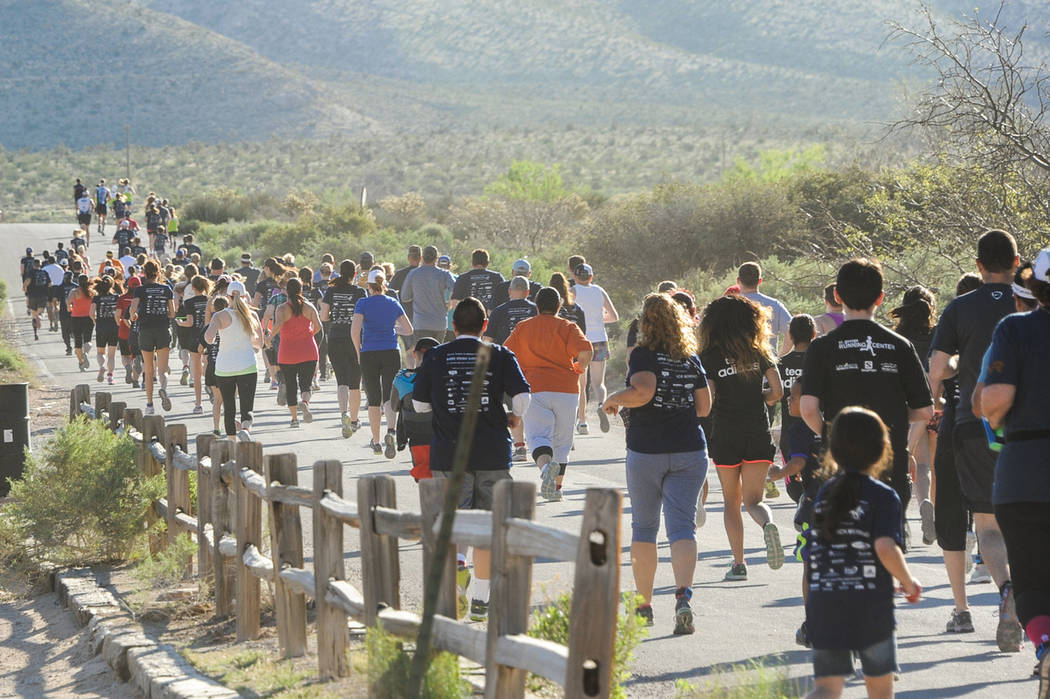 When Jennifer Moore's daughter Payton was diagnosed with Type I diabetes in first grade, she and her husband discussed how they could take the news and impact their community.
What they came up with will involve plenty of people in cowboy hats running around Bonnie Springs Ranch on Saturday.
The fifth annual Wild West Cross Country 5k Challenge will be run early in the morning, with the first race starting at 7:30 a.m. Proceeds go to the Nevada Diabetes Association's Camp Vegas, which provides support for kids and teenagers with Type I diabetes.
"My husband is a triathlete and I'm a runner," said Moore, also the vice president of the Southern Board for the Nevada Diabetes Association. "We were talking about things to do for the community, and we chose to organize a 5k."
They chose Bonnie Springs, a replica of a 19th century mining town, as the backdrop for their event, and while dressing in wild west attire is not required, it is encouraged.
"One year we even had a couple gals who came out there dressed in chaps and spurs and the whole bit," Moore said. "It's fun, people have fun out there."
The event's 5k course loops around the Bonnie Springs property, located in the Red Rock Canyon National Conservation Area, twice and goes through road and sand. It was designed by Bruce Balch, a national duathlon champion and triathlete who has Type I diabetes.
"He's the one who helped us put together the logistics of the course and got us connected with Bonnie Springs," Moore said.
Along with the timed 5k, which begins at 8 a.m., the event features a quarter-mile dash for kids ages 2 to 6 at 7:30 and a mile fun run at 8. The kids race includes a train ride to the starting line before the run-up to the old town.
The event concludes with an award ceremony and raffle, along with a performance by acoustic singer and guitarist J.J. Beauvais.
"To me, it's more than just a race," Moore said.
Contact reporter Ben Gotz at bgotz@reviewjournal.com. Follow @BenSGotz on Twitter.
Calendar
* Saturday: Wild West Cross Country 5k, Las Vegas
* Saturday: Beginner's Luck (5M, 11M, 13.1M, 30K, 55K), Sloan Canyon, Henderson